Sharing is caring!
Remember back in March when I started swimming to train for my triathlon? Well I quickly learned that the rec center pools have a hefty amount of chlorine in them – and my hair and skin aren't really a fan of it.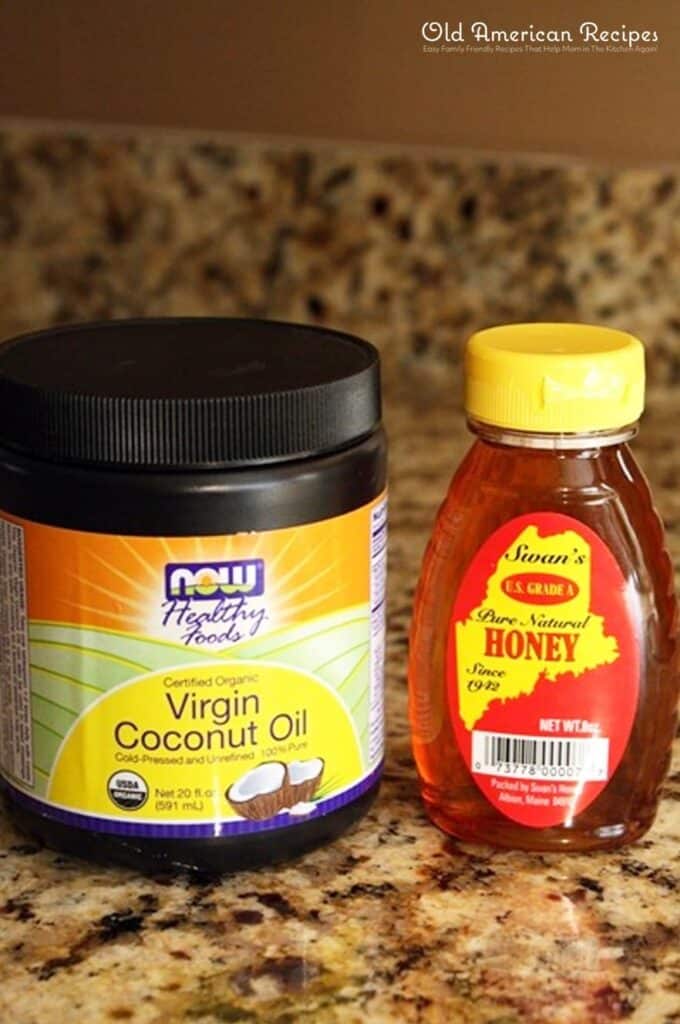 There was no way I was going to spend the entire summer with funky dried out hair from all my lap swimming – so I got to work in the kitchen to make my own miracle serum to help defend my hair against all that awful chlorine.
And since I've had a love affair with coconut oil for the past year or so, I knew that was the best way to start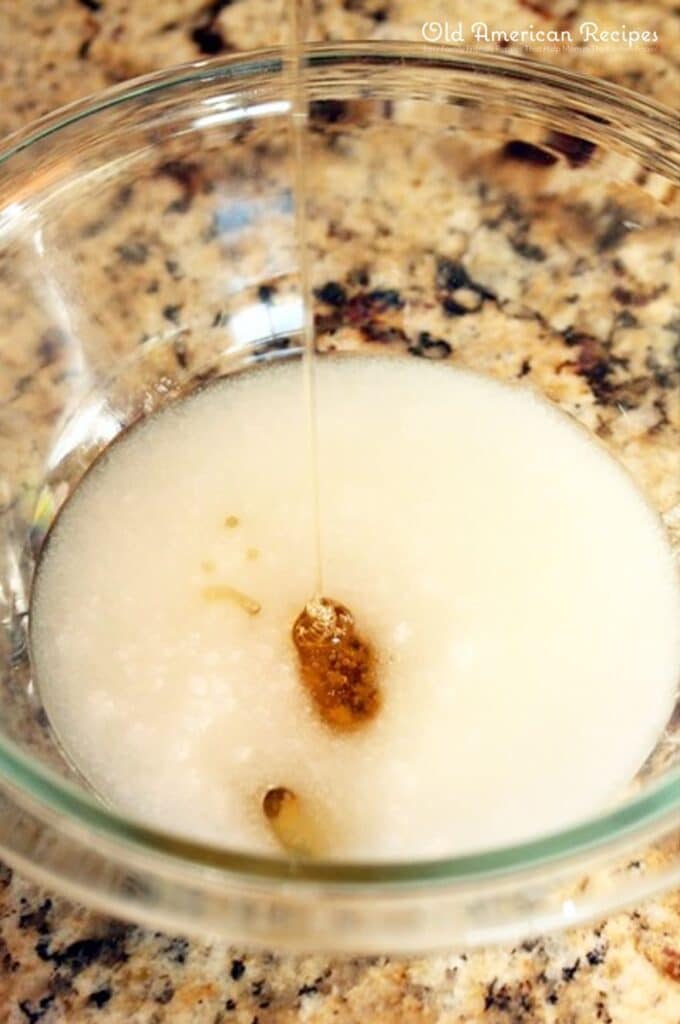 I have always loved those little hot oil treatment tubes that you can pick up at hair places, so this is my DIY version – only it smells better and is all natural!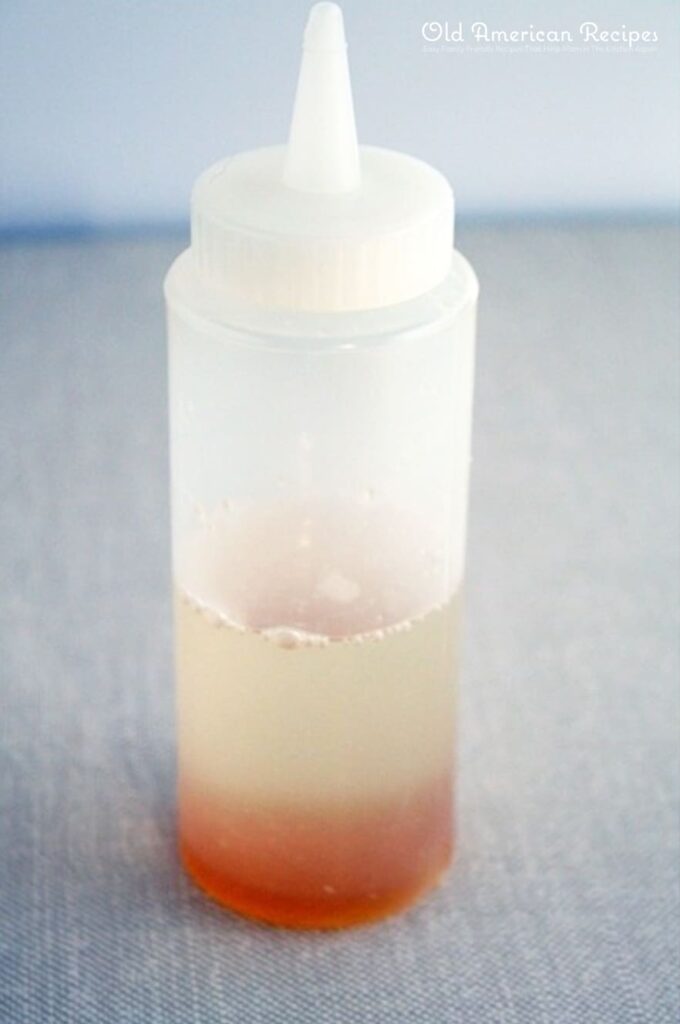 You start with just two ingredients – coconut oil and a little bit of honey, then warm them in the microwave and massage into your hair. Simple enough right? Lately I've been loving this organic one.
I like to pour the mixture into a plastic squeeze bottle to apply it. Over the past few months of using this mask I have found that to be the easiest way to get it evenly applied – and I can get the mixture a little warmer since I don't have to touch it directly.
I don't have any fancy shower caps or anything, so I just use a plastic grocery bag to wrap around my head 
 It does the trick. I would also advise keeping a towel close by or draping one around your shoulders to wipe your hands and protect your clothes – it can make an oily mess in the bathroom if you aren't careful.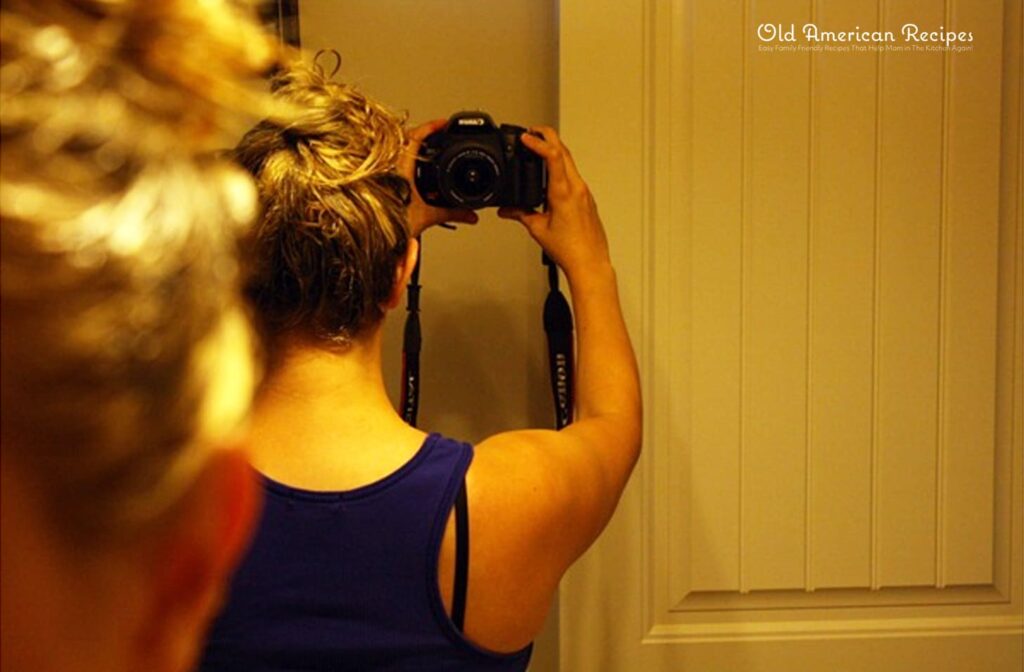 Be sure to wash out all the oil thoroughly when you shampoo – a few weeks ago I missed a spot above my ear and it looked a little greasy.
And on a random side note, my hair dresser told me that my hair look beautiful and healthy the last time I saw her and was shocked when I told her I had been swimming multiple times a week too – win!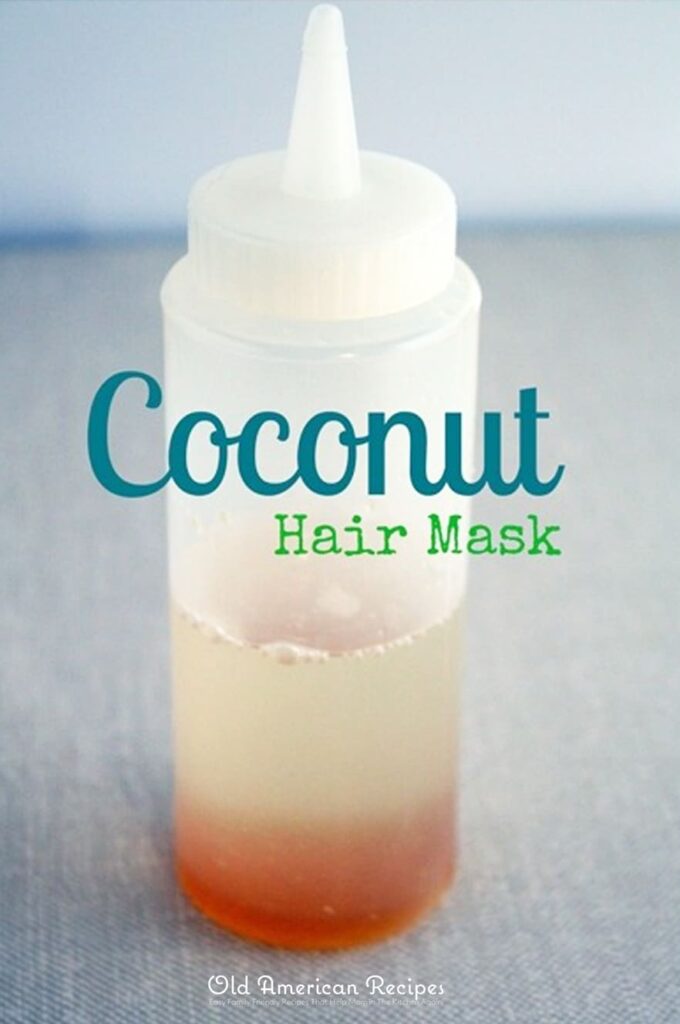 Depending on how dry my hair is, I like to use this treatment once every couple weeks (up to once per week, if needed).
Sharing is caring!