Sharing is caring!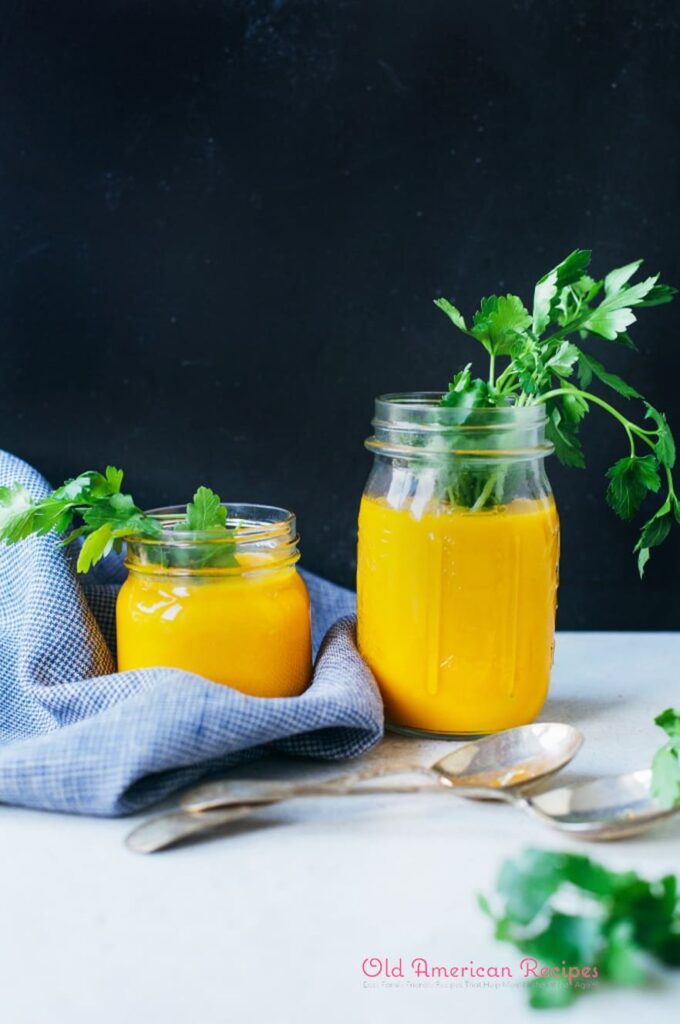 When I originally planned this recipe, I had my sights firmly on making a warm winter salad. I envisioned julienned carrots, plump orange segments and fresh coriander, and then all that all kind of changed…
My food choices are very much dictated by the weather. And since English Winter (yes, that well and truly deserves Capitalisation) seems to be staying as long as it can, my cooking tends to follow the seasons. Am I alone in this one?
So we ended up with soup. And what a surprising yet gorgeous combination this turned out to be. I personally love the idea of blending fruits with veggies. This one also manages to successfully combine the earthy, yet sweet flavour of the carrots and the zing of the oranges.
I included orange zest for aroma, a little juice for flavour, and upped the ante by adding some fresh ginger to help aid digestion.
Salads can wait till summer I say…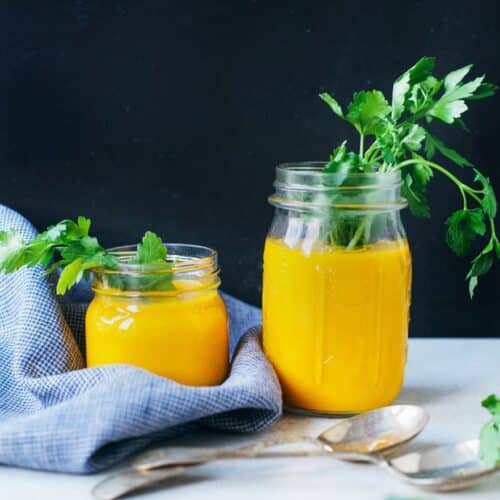 Zingy Carrot and Orange Soup
Ingredients  
2

tbsp

olive oil

1

white onion finely diced

2

cloves

garlic minced

1 5

cm

piece of ginger grated

zest of 2 oranges

8

medium sized carrots

chopped into even chunks

4

cups

vegatable stock

2

tbsp

maple syrup

juice of half an orange

salt and pepper to season

chopped coriander for garnish
Instructions 
Heat the olive oil in a medium to large pot and lightly saute the onion, garlic, ginger and zest until translucent (approx 2-3 mins).

Add the carrots and stir to combine for another minute. Add the stock and cook for 40 mins or until the carrots are tender.

Blend the soup using a hand blender or food processor until smooth and creamy. Add the maple, juice and seasoning and cook on the heat for a further 5 mins.

Garnish with freshly chopped coriander and serve immediately.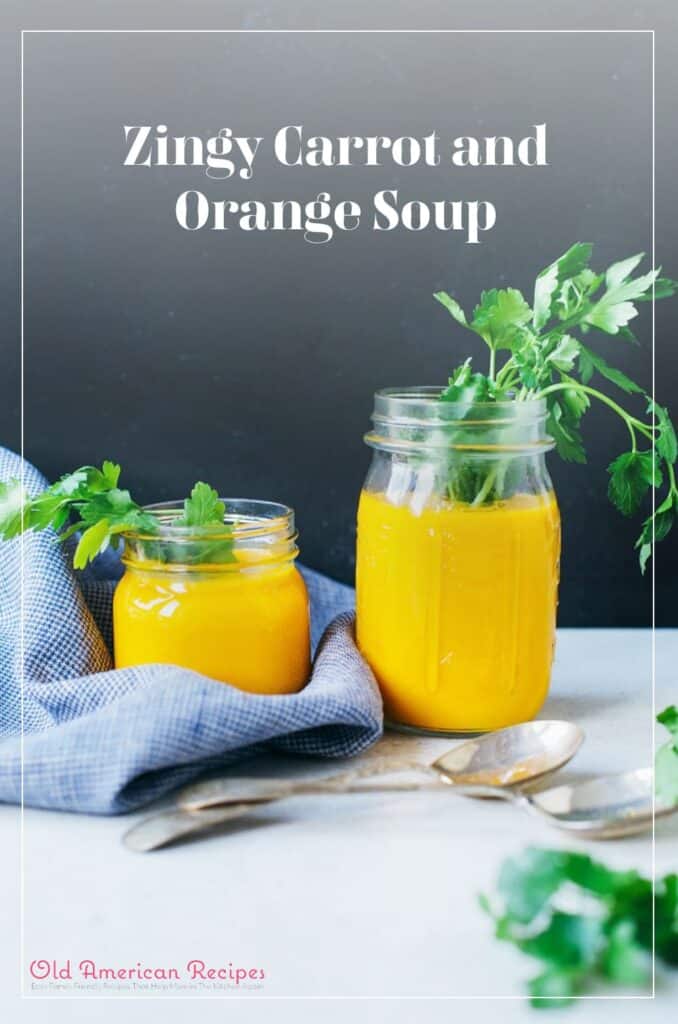 Sharing is caring!