Sharing is caring!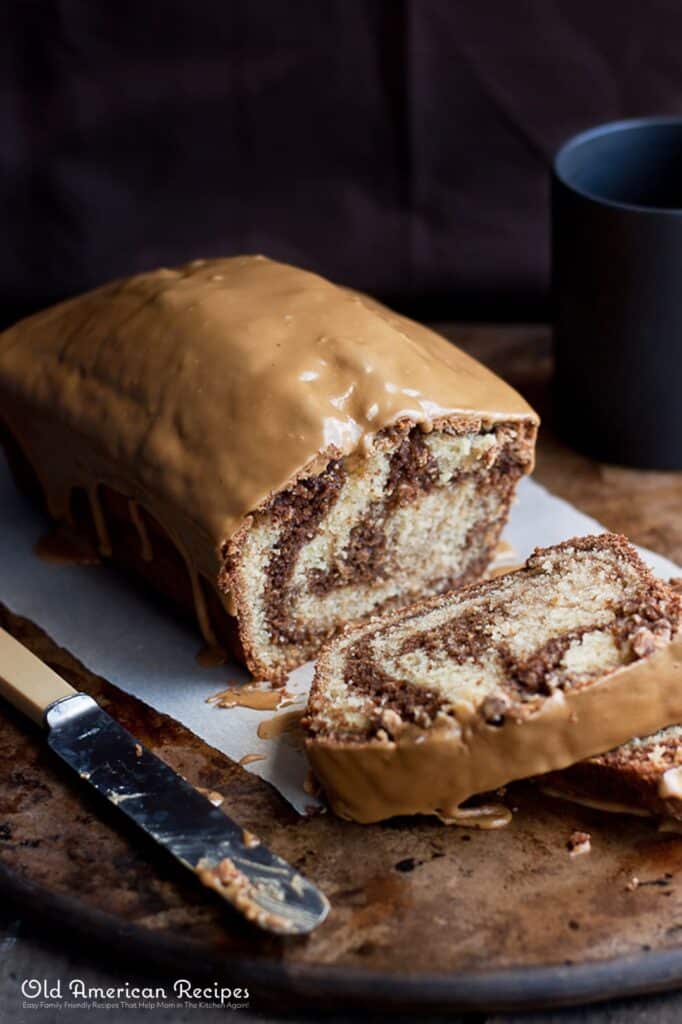 So, besides pumpkin, and salted caramel, I have a serious thing for coffee flavoured desserts. And, I've just realized that I haven't shared nearly enough of them with you. So here is a nice and simple one.
When I first read this recipe, I was sort of intrigued. First of all, it has cornmeal in it. Which, is nothing new, but sort of unexpected in a pound cake. Secondly, you basically just dump all the ingredients in the mixing bowl and turn it on. If I can be honest for a second? Every fibre of my being was completely and utterly against this, basically because it goes against everything I have ever learned about baking. But, I gave it a try, mostly out of curiosity, and also for the fact that I had already dumped in half the ingredients. Well, as you can see it turned out, and it was pretty darn good.
Remember it later
Like this recipe! Pin it to your favorite board NOW!
Pin
This cake is fairly dense, just like a pound cake, and has a great mocha flavour that is enhanced by the rich espresso glaze. Obviously, I love any sort of glaze, but especially one with espresso. So, if your a coffee lover like me, give it a try.
Mocha Swirl Bread with Espresso Glaze
A mocha and vanilla swirl bread with an espresso glaze.
Yield: one 8 1/2 x 4 1/2-inch loaf
Ingredients  
For the Cake
1 1/2

tablespoons

instant espresso powder

1

tablespoon

boiling water

3/4

cup

greek yogurt

1/2

cup

cornmeal

8

tablespoons

4 oz or 1 stick unsalted butter, softened

1

cup

sugar

3

large eggs

1 2/3

cup

all-purpose flour

2

teaspoons

baking powder

1/2

teaspoon

baking soda

1/2

teaspoon

salt

2

teaspoons

pure vanilla extract

2

teaspoons

cocoa powder
For the Glaze
2

teaspoons

instant espresso powder

2

teaspoons

boiling water

1

tablespoon

greek yogurt

2/3

cup

plus 2 tablespoons powdered sugar

sifted
Instructions 
For the Cake
Preheat oven to 350 degrees F. Generously grease and flour an 8 1/2 x 4 1/2-inch loaf pan.

In a small bowl, dissolve the instant espresso powder in the boiling water. Set aside and allow to cool.

In the bowl of a stand mixer fitted with the paddle attachment, add in the yogurt, cornmeal, butter, sugar, eggs, flour, baking powder, baking soda, salt, and vanilla extract. Beat on medium speed until all ingredients are well combined, about 1 to 2 minutes.

Divide half the batter into another bowl and add in the dissolved espresso and cocoa powder. Mix until combined.

Spoon the batter into the prepared pan, alternating spoonfuls of the vanilla and mocha batter, creating a checkerboard pattern. Create 3 layers of this pattern. Run a knife or long skewer through the batter, using a swirling motion, to create the marble effect.

Bake for about 55 minutes, or until a skewer inserted comes out clean. Allow to cool in the pan on a cooling rack for 15 minutes, then remove from loaf pan, and cool completely on a cooling rack.
For the Glaze
In a medium bowl, whisk the espresso powder and boiling water until dissolved. Whisk in the yogurt. Then whisk in the sifted powdered sugar until smooth. If the glaze is too thick add in a few drops of water and mix. Spread the glaze onto the cooled cake.
Notes
Can be kept in an airtight container for up to 3 days.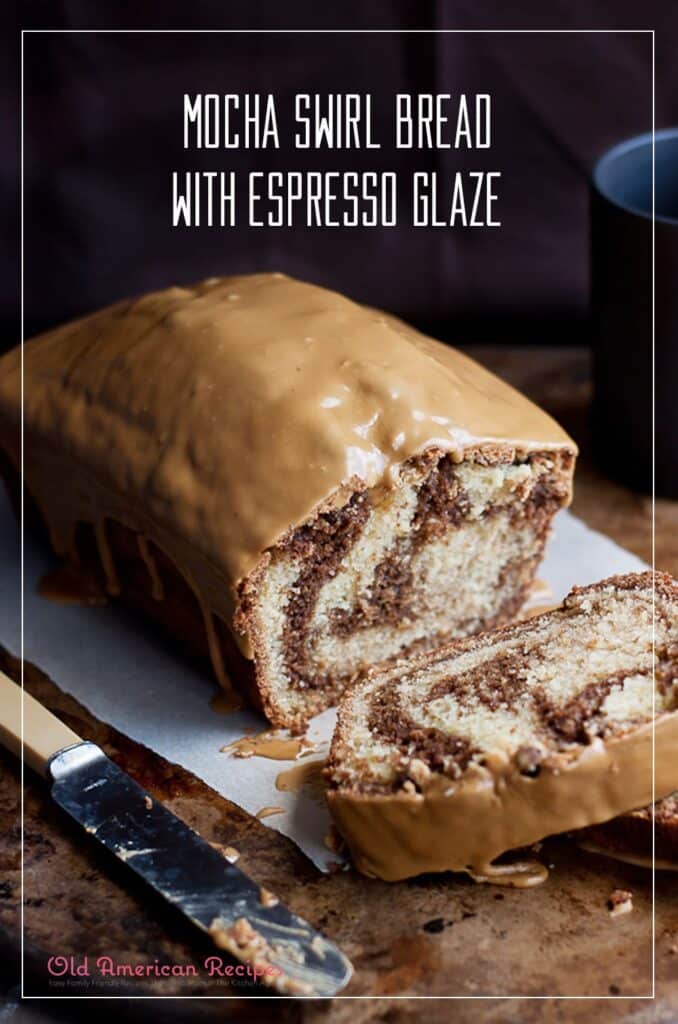 Sharing is caring!