Sharing is caring!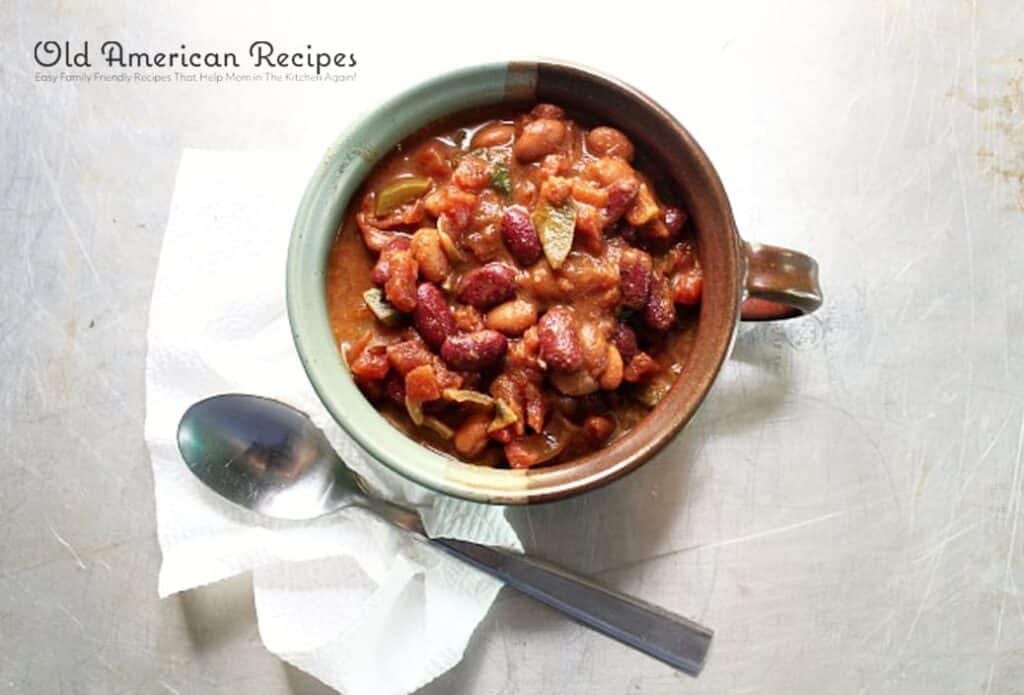 Another cold day, another soup recipe. But wait, is chili really a soup? Are we in soup territory?  It's hot, it has a broth of sorts, and you eat it with a spoon. That soupish.
Maybe I'm thinking about this too much. 😀
I love chili.  I love to dunk crackers in it, scoop it up with tortilla chips, have it in a big ol' bread bowl, and I love a good chili bread bowl pizza.  Have you ever tried that?  You just make a pretty thick chili, spread it over your pizza dough, and top that beauty with loads of delicious cheddar cheese.  Ahhh…I'm there now. 😍. I might have to do that again soon.
So this is pretty much this easiest chili in the old west, er, Minnesota. I love recipes that simmer and cook for a long time, but sometimes it 6 o'clock on a Tuesday and you just can't deal with it.  You just need chili and you need it now.  That's when this is your recipe.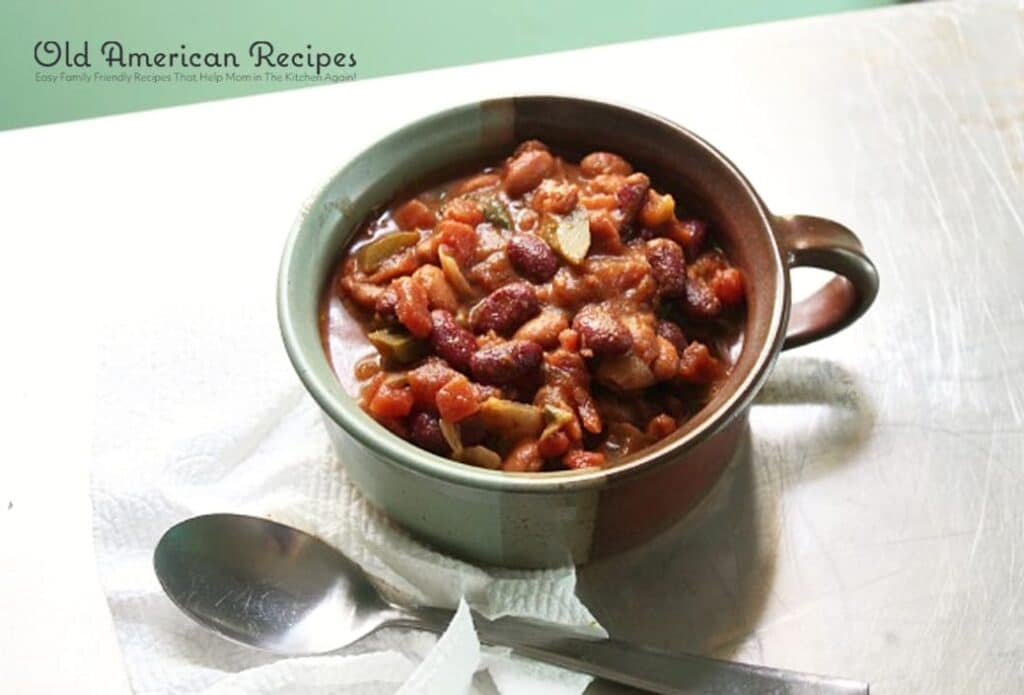 This is a vegetarian recipe. I tend to not eat much meat…saves more room for chocolate. 😉.  But if you'd like to add some, go right on ahead.  I usual just prefer my chili full of beans and spice.
And as for the spicy factor in this chili: if you like a good spicy meal like I do, feel free not to take the seeds out of the jalapeño.  If that sounds a little too wicked to you, take those seeds out.  It's your chili, people.  Do what make your tummy happy. 😎
So let's all put another sweater on and dream of spicy food.  Happy eating!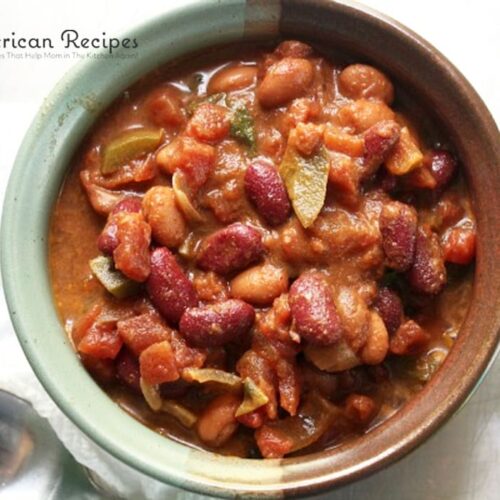 Easy Vegetarian Chili
Ingredients  
2

tbsp.

olive oil

½

a medium onion

diced

½

a green pepper

diced

1

jalapeno

diced

1

clove

of garlic

minced

2 15

oz

cans diced tomatoes

1 14.5

oz

can pinto beans

drained and rinsed

1 14.5

oz

can black beans

drained and rinsed

2

cups

water or vegetable broth

2

tbsp.

chili powder

1

tsp.

cumin

A dash or two of cayenne pepper

optional

Cilantro for garnish
Instructions 
In a large soup pot over medium heat, warm up the oil. When hot, add the onion and green pepper, and saute until they soften and the onion become translucent, about 6 minutes.

Add in the jalapeno and garlic, and stir for one minute more.

Add in the rest of the ingredients.

Bring the chili to a simmer over medium heat, then reduce the heat and simmer gently on low heat for 30 minutes.

Garnish with cilantro.

Sharing is caring!