Sharing is caring!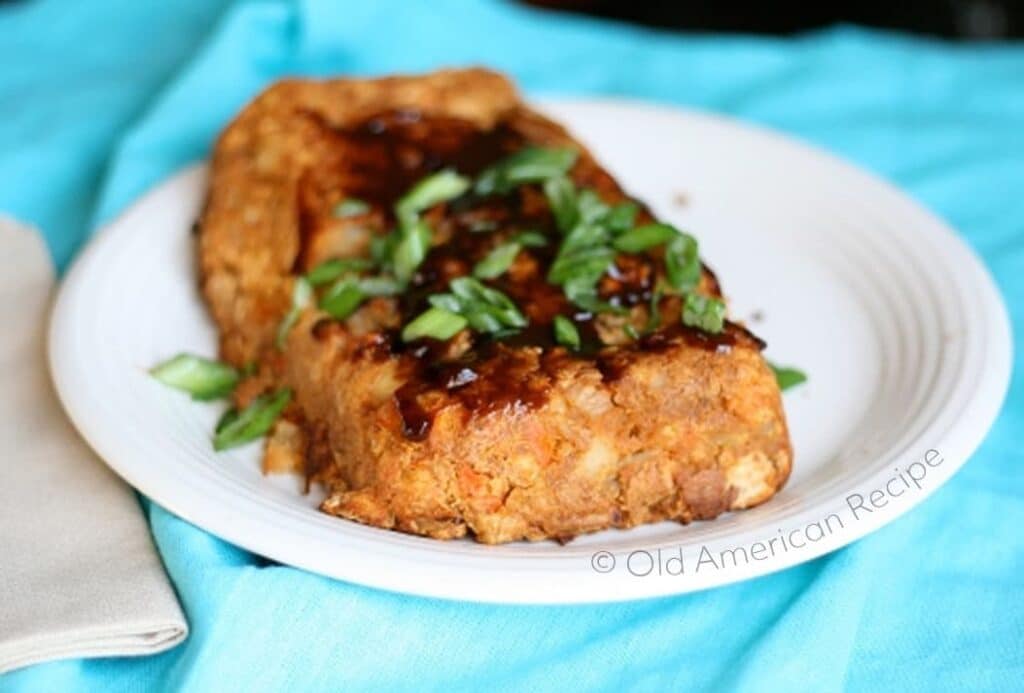 I made this meatloaf while my husband was out of town.  He got super excited because he was coming home the next day and he knew the leftovers were in his future.  The problem was that he thought the meatloaf was made of meat.
Ah, not usually the case 'round here.  When he got home he was tres disappointed to learn that it was a bean loaf rather than a meatloaf.  He ate his dinner, nevertheless, and proceeded to rave about the bean loaf, particularly the addition of barbeque sauce.  He insisted that the meal be blogged…little did he know that it had been, back in 2016.  This loaf was only slightly different from the original – I used oven-baked white beans and carrots rather than black beans and celery.
Cowboy Meatloaf
Preparation time: 15 minute(s)
Cooking time: 45 minute(s)
Number of servings (yield): 4
Ingredients:
2 teaspoons olive oil
1 cup chopped onion
1 cup diced carrot
1 1/2 teaspoons ground cumin
2 garlic cloves, minced
1/2 cup barbecue sauce, divided
2 cups mashed cooked peeled baking potato
1 cup regular oats or bread crumbs
1/4 cup ketchup
1 tablespoon Dijon mustard
1/2 teaspoon salt
1/2 teaspoon pepper
2 cups white beans, mashed
Instructions:
Preheat oven to 375°.
Heat oil in a large nonstick skillet over medium-high heat. Add onion and next 5 ingredients; sauté 3 minutes.
Stir in 1/4 cup barbecue sauce, potato, and the next 7 ingredients (potato through beans).
Spoon the potato mixture into a 9 x 5-inch loaf pan coated with cooking spray. Bake at 375° for 30 minutes.
Remove from the oven and run a knife along the border of the pan.
Place baking sheet on top of the loaf pan and flip entire ensemble over to release meatloaf from the loaf pan onto the baking sheet.
Brush 1/4 cup barbecue sauce over loaf. Bake an additional 10 minutes, let rest 5-10 minutes before slicing.
adapted from Cooking Light
Now, remember to save this recipe on Pinterest for later 🙂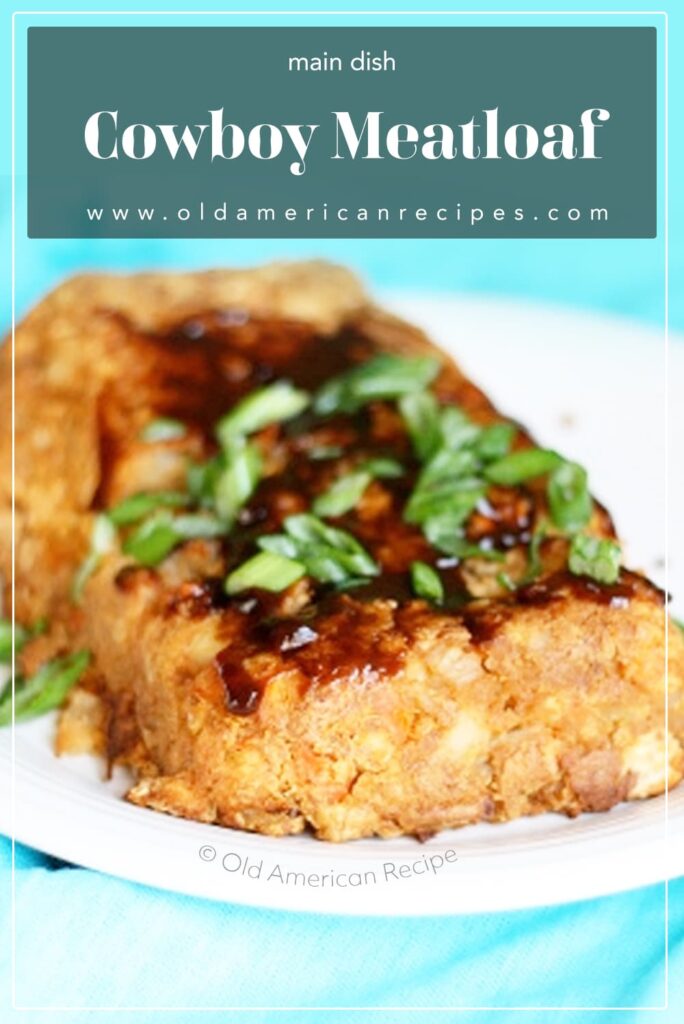 Sharing is caring!