Sharing is caring!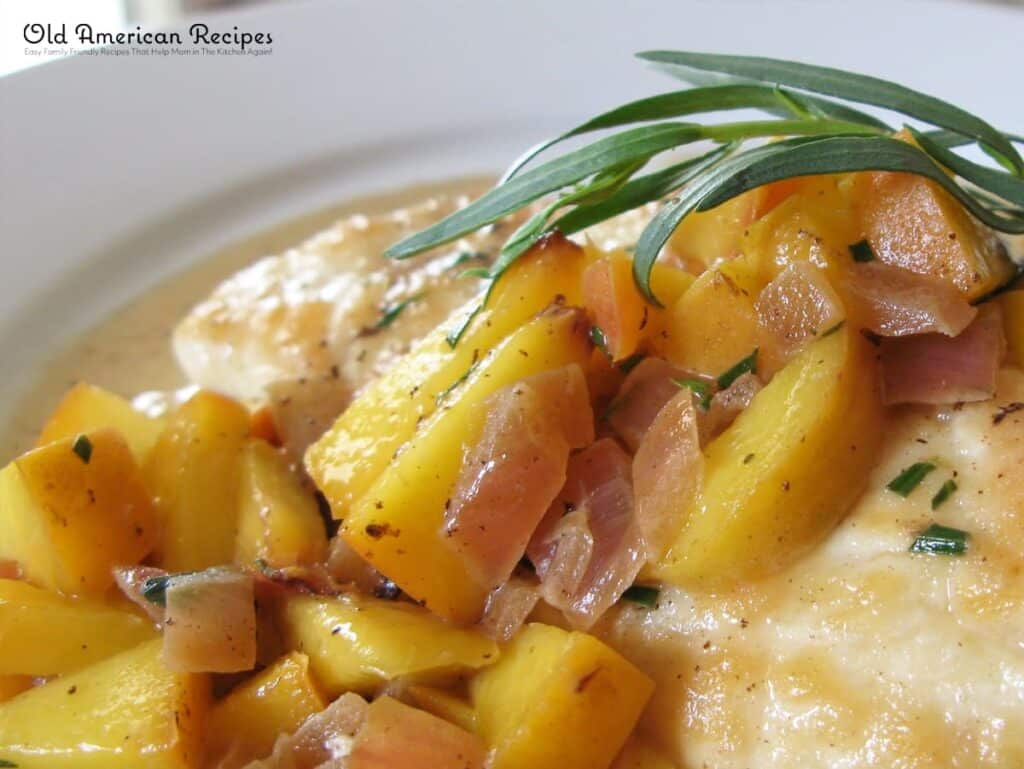 Calling this a "piccata" may or may not be a stretch, depending on how you look at it. A piccata is a dish made by first dredging and pan-searing a cutlet (chicken or veal), and then making a pan sauce with white wine, lemon juice, and herbs of some kind. You can also add capers for extra tang (hate capers). For this dish I dredged the chicken cutlets in flour and made the sauce with white wine and lemon juice. But then I went and added peaches and some cream, which some people may see as new and different, while purists may see as sacrilege. All I ask is that I don't get any hate mail 🙂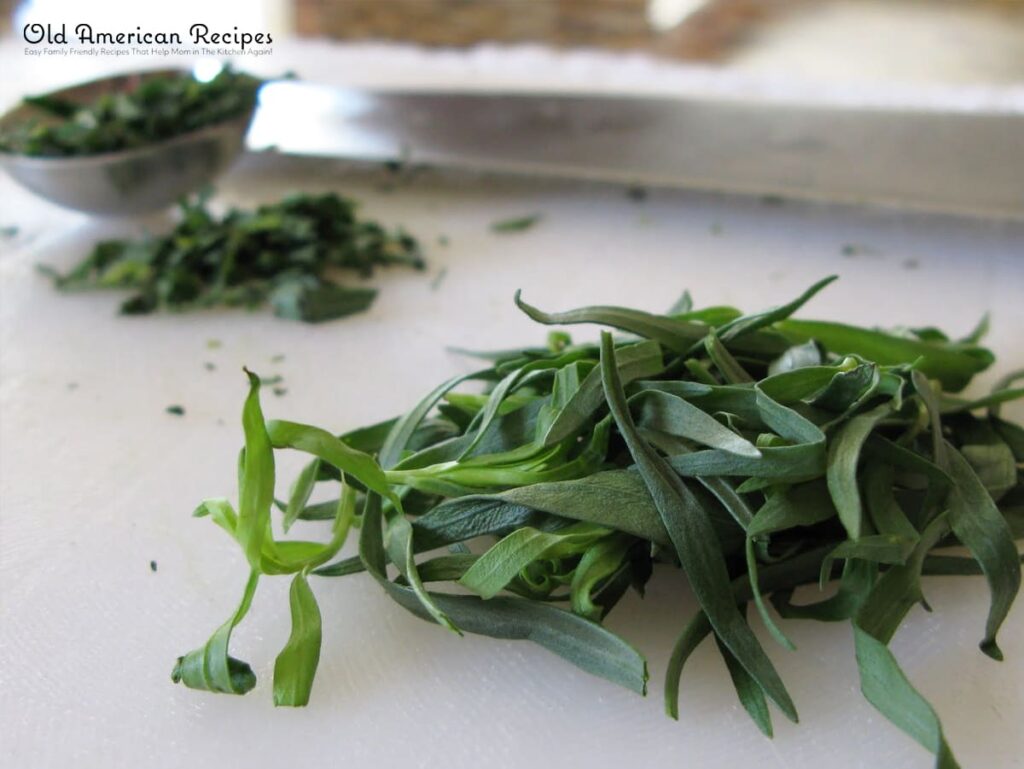 I had to laugh when I saw that tarragon was one of the ingredients for this Foodie Fight. I am not what you would call a fan of tarragon, so I almost never use it in my cooking (I can only think of one thing I use it in). Because I'm not used to the flavor I wasn't sure what it would go with, or even how much to use. In fact, the first time I made this piccata I used way too much, and it felt like it burned my mouth. Apparently (my husband looked it up online) tarragon is much more potent fresh than it is dry because the oils quickly dissipate when it's dried. Tricky herb, going against the rule of most herbs I know: the flavor of dried herbs is more concentrated than their fresh counterparts, so you can safely substitute double the amount of fresh for the amount of dried called for in a recipe. When I made the dish the second time I decreased the amount of tarragon, making it much more subtle and quite lovely–for tarragon.
I don't think I'm a tarragon convert quite yet, but with this dish I may be one step closer 🙂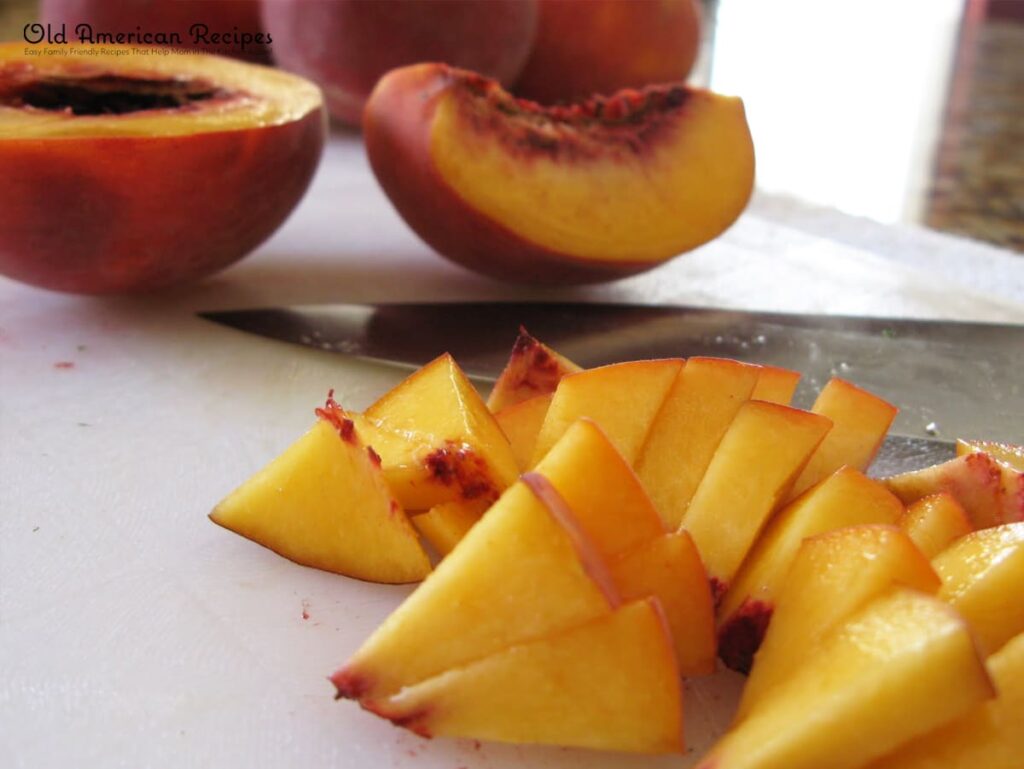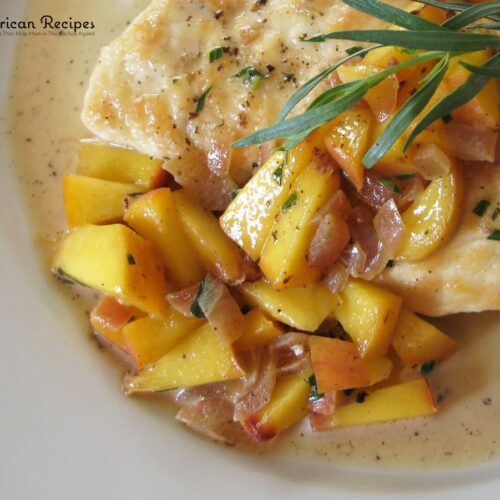 Chicken and Peach Piccata
This makes 2-4 servings, depending on how many cutlets you want (I ate one, my husband ate three).
Ingredients  
2

boneless

skinless chicken breasts, about 1 pound total

flour for dredging

3

teaspoons

olive oil

divided

1/3

cup

minced red onion

1/4

cup

dry white wine

3/4

cup

chicken broth

2

teaspoons

lemon juice

2

teaspoons

finely chopped fresh tarragon

2

tablespoons

heavy cream

1

cup

chopped peaches

about 1/2 large peach
Instructions 
To make the cutlets, slice each chicken breast in half lengthwise.

Place the chicken pieces between two sheets of plastic wrap and use the smooth side of a meat pounder (I like a rubber mallet) to gently pound them to about 1/4-inch thick cutlets.

Spray a not non-stick skillet with non-stick spray, and add 2 teaspoons of the oil. Heat the pan over medium-high heat until hot (about 2 minutes), then reduce the heat to medium.

Season each cutlet with coarse salt and fresh ground pepper. Dredge the cutlets in flour and add them to the hot pan. Cook the cutlets until they are golden brown and cooked through, about 2 1/2-3 minutes on each side.

Transfer them to a plate and cover the plate loosely with foil to keep them warm.

Add the remaining 1 teaspoon oil to the pan. Add the onion and saute until it's softened, about 5 minutes.

Deglaze the pan by adding the white wine and scraping all of the browned bits off the bottom of the pan (flavor, flavor, flavor).

Simmer until the wine is almost gone, about 5 minutes.

Add the chicken broth and lemon juice, bring it all to a simmer, and reduce it by almost half, about 5 minutes.

Add the tarragon and simmer for two more minutes.

Add the cream, cook 1 minute more;

stir in the peaches, and remove the pan from the heat.

Add the cutlets back to the pan and coat them with the sauce. Plate and enjoy!

Sharing is caring!