Sharing is caring!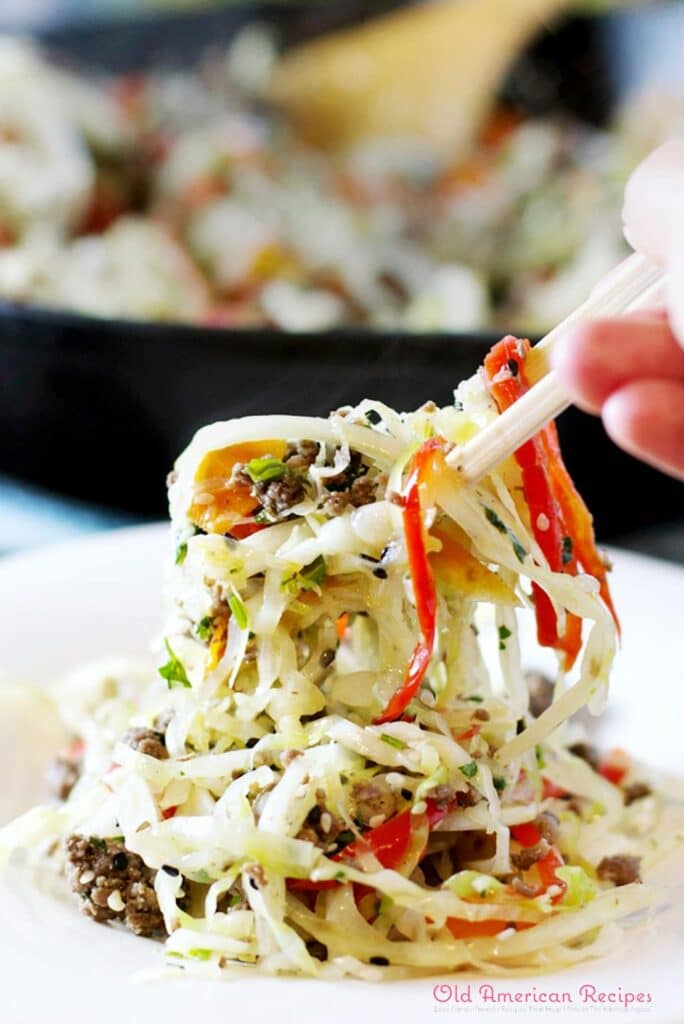 "Ohh… dis tasps amawing" <– "Oh… this tastes amazing" when I am being a bad example to my kids and talking with my mouth full. Not full of just anything of course. But, full of this… I did not even consider finishing my bite before declaring it awesome.
I have made crack slaw a few times and have always enjoyed it, but this has blown the over versions I have tried out. of. the. water.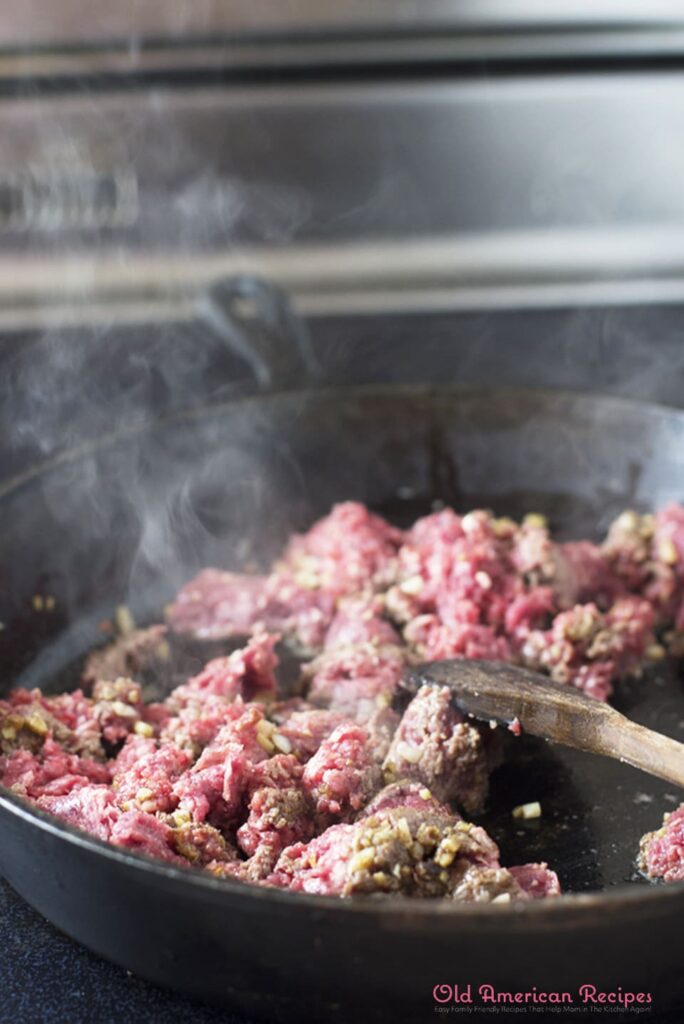 I guess before I continue it would be prudent to tell you the name "crack slaw" is based on how addicting it is. I promise I did not come up with the name myself. I would never have been brave enough to name it that.
This really packs in the vegetables, and colors, and flavors, and freshness, and textures. Then it is all cooked together in one skillet. My kind of meal.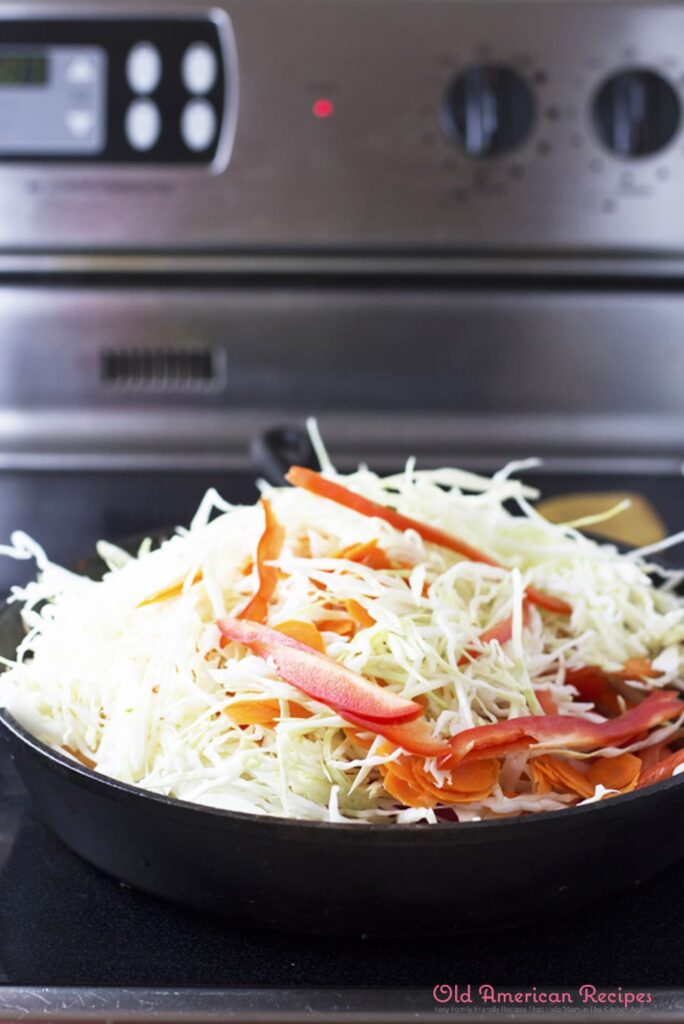 It received four "deweesish"es (delicious) from Natalia and two "thank you for making this". That is the record "deweesish" AND "thank you for making this"es ever said at a table by that little girl. She is far from picky, but we often have to encourage her to eat her vegetables. Not this. This was slurped, gulped, and wolfed up. She ate it at record speed, even with using chopsticks.
Remember it later
Like this recipe! Pin it to your favorite board NOW!
Pin
Mark and I really liked it too. Not at all surprising for me, it is right up my alley as far as foods go. Spices, ginger, lime, cilantro, mint, red pepper, carrots, cabbage… it is basically all my favorite foods in one ridiculously healthy package.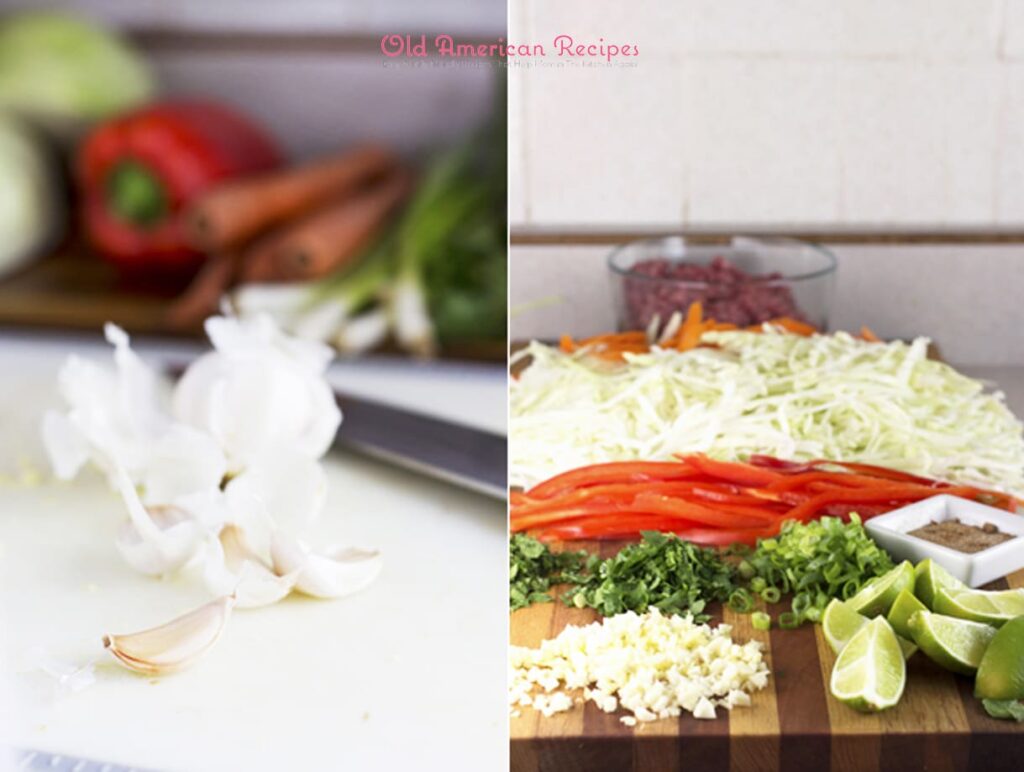 The biggest negative I have is it takes a bit of time to prep everything. But, I actually enjoy prepping vegetables (when it is not too crazy around here) and find it so relaxing. A certain princess, who always loves helping me, was able to peel the carrots in the time it took me to do almost everything else so it was perfect for both of us.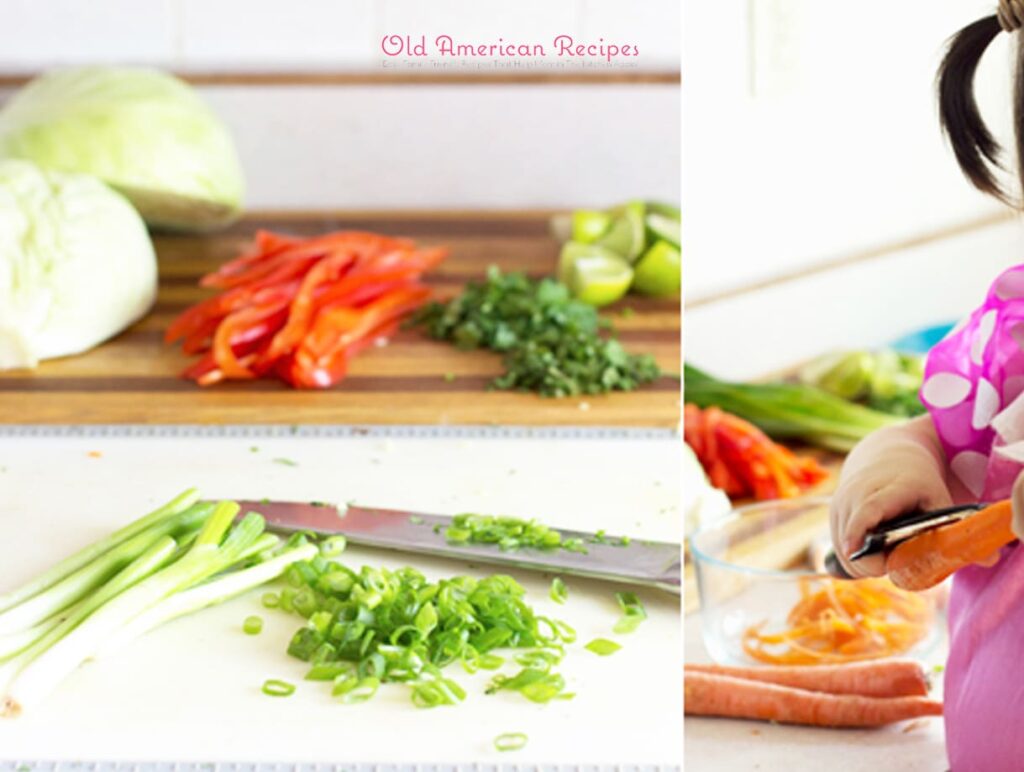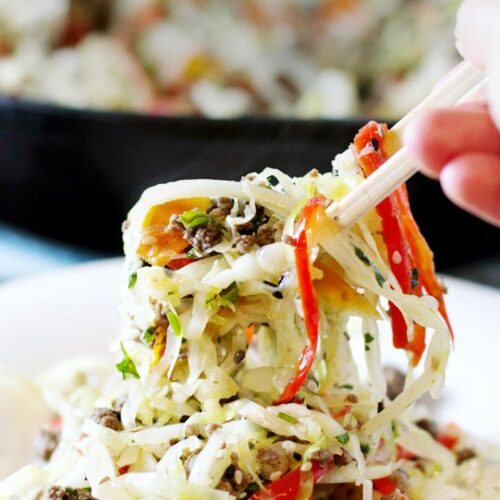 Asian Crack Slaw Recipe
A ridiculously healthy and flavorful beef and veggie one dish meal.
Ingredients  
2

tablespoons

heat stable oil

such as avocado oil or ghee

4

cloves

of garlic

peeled and minced

2

" piece of ginger

peeled and minced

1

lb

ground beef

1

teaspoon

Chinese five spice

1¼

teaspoons

salt

1

heavy pinch red pepper flakes

optional

½-1

head cabbage

very thinly sliced into strips (1/2 large or 1 small)

4-5

carrots

peeled and sliced very thinly on the bias

1

red pepper

sliced very thinly

4-5

scallions

greens and some of the white thinly sliced on the bias

2

tablespoons

chopped cilantro

11/2

tablespoon

chopped mint

1½

teaspoons

white sesame seeds

optional

1

lime

cut into 8ths (for serving)

Hot sauce

such as siracha for serving, if desired (we skipped)

Additional cilantro

scallions, and mint for serving if desired
Instructions 
Make sure to prep and assemble everything before proceeding, read through the entire recipe before starting it comes together quickly.

Add the oil in a large skillet (I used 16″) turn onto medium-low heat. Add the garlic, ginger, and spices stir and cook the ginger and garlic until they begin to soften (1-2 minutes). Add the beef and cook through. If you were not able to get the carrots super thinly cut (I used a mandolin and they were less then ⅛") add those and cook for a minute or two while stirring. If you did cut them super thinly add all the vegetables all at once. Unless your skillet is ginormous it should be overfull. Gently stir from the bottom frequently while it cooks. Cook until all the cabbage is tender (appr. 5-6 minutes), add the herbs, sesame seeds, and scallions when it the cabbage is soft and stir in. Taste and adjust salt (I used more than listed, but wanted to allow for smaller amounts of cabbage).

Serve immediately with the lime wedges and hot sauce if desired.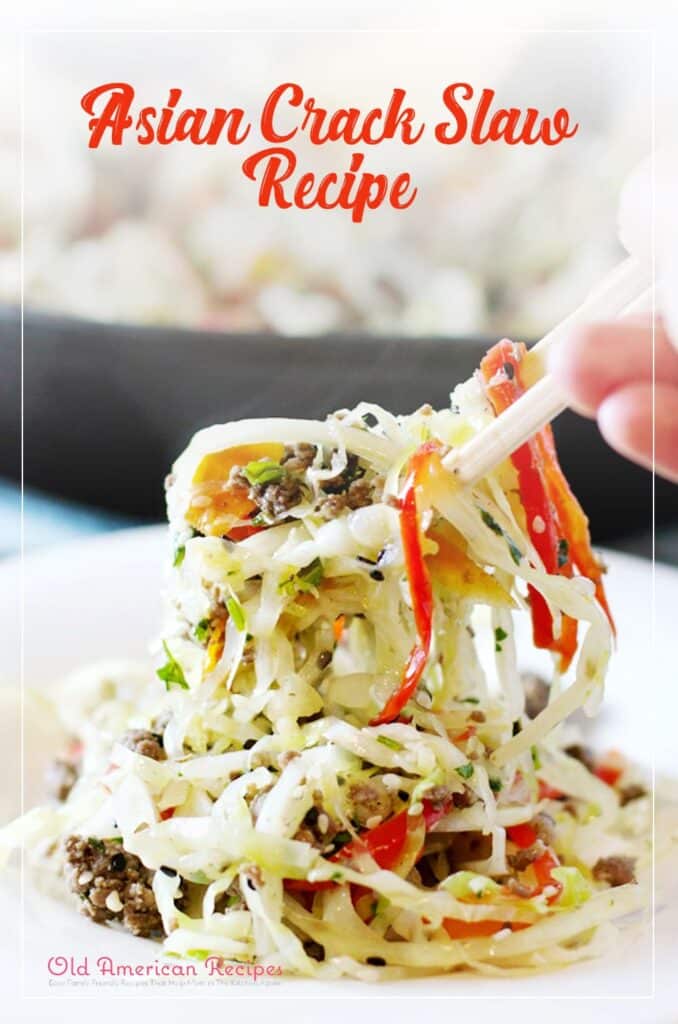 Sharing is caring!