Sharing is caring!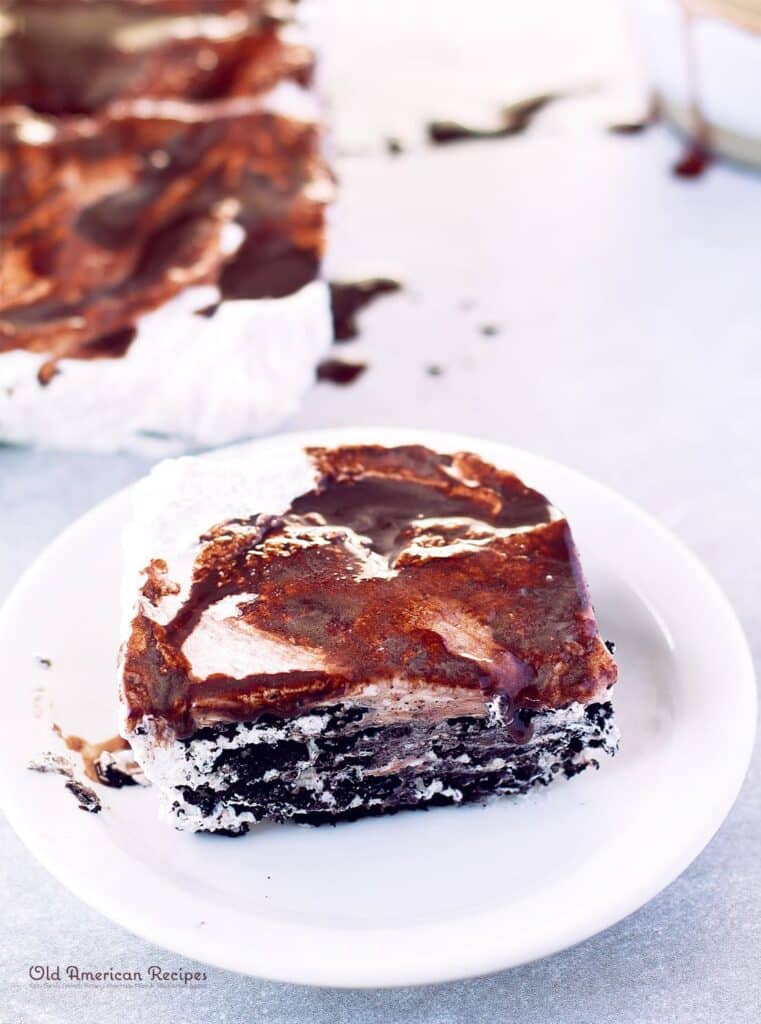 I don't exactly believe in Valentines Day, because I feel as if you should show your partner how much you love them year around. But, it's hard to hate a holiday based around my favorite food group, chocolate. And yes, chocolate is totally a food group if you where wondering.
Usually, my boyfriend and I celebrate by curling up on the couch with a movie and a pizza, basically any old Saturday. However, I think this year we are going to liven things up a bit and not act like eighty year olds. While, were not planning on venturing to a restaurant, because let's be honest, eating out on February 14th is bound to disappoint, we are cooking a gourmet meal together.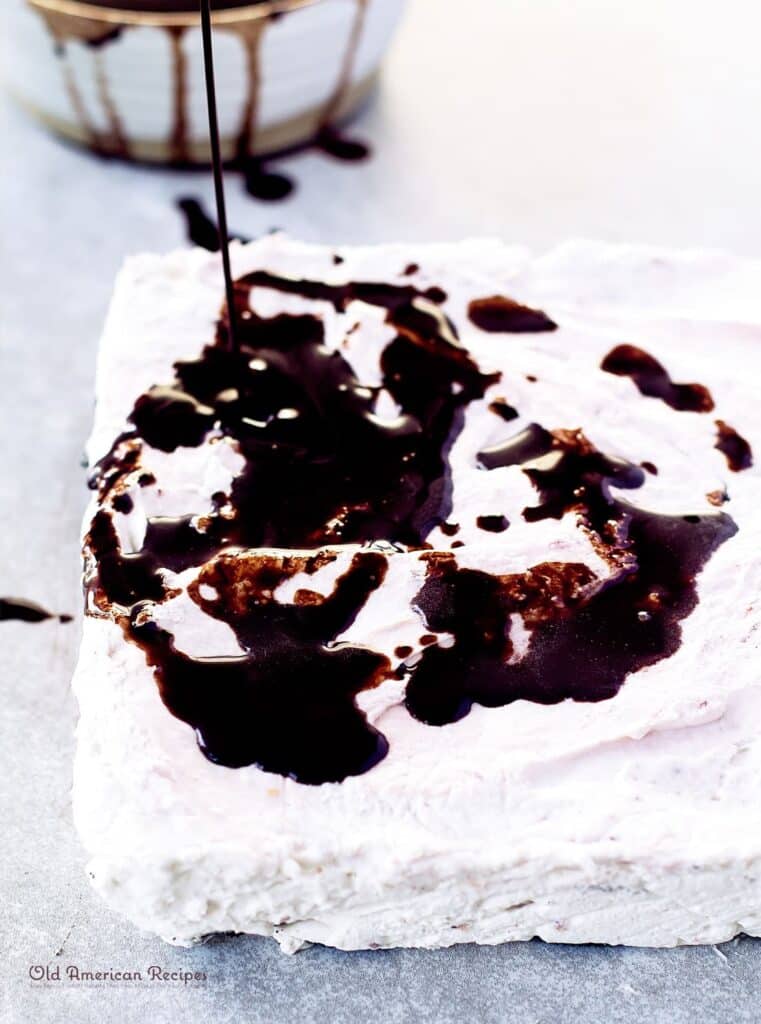 This is huge people. My boyfriend can't boil water, and I'm excited to show him a few skills in the kitchen. The menu as of the moment is Pasta C' Anciova e Muddica, a large green salad, garlic bread and this Chocolate Covered Strawberry Icebox Cake aka the easiest dessert known to man.
It is Oreo's and whipped cream folded with strawberry preserves layered in an 8 by 8 cake pan. You let it sit overnight, and by the next morning it has formed into a light and creamy layered cake. If you want, you can top this Chocolate Covered Strawberry Icebox Cake with real strawberries, chocolate sauce or both. It is sure to be a hit with your sweetie. Enjoy.
If you decide to take a chance on this Chocolate Covered Strawberry Icebox Cake, don't forget to #oldamericanrecipes on Instagram so I can see it. High five!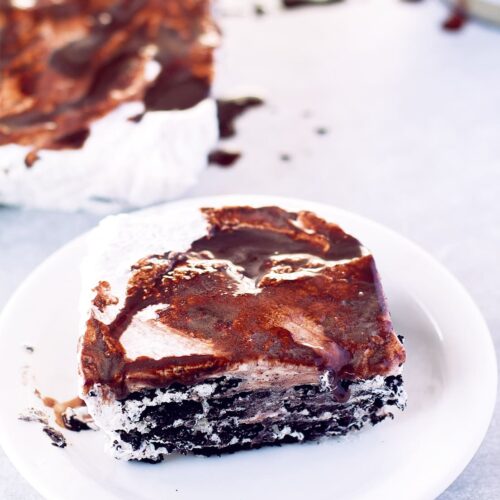 Chocolate covered strawberry icebox cake
An easy icebox cake that has only three ingredients – Oreo's, whipped cream and strawberry preserves.
Ingredients  
1

pint

heavy whipping cream

1

bag of Oreo's

cookies split apart, and filling removed

1 8

oz

jar strawberry preserves
Instructions 
In a large bowl, whip the heavy whipping cream until stiff peaks have formed. Fold in ½ cup of strawberry preserves. Set aside.

In a 8 by 8 cake pan, place the Oreo's in a single layer. Spread half of whipped cream on top, and 2 tablespoons of strawberry preserves. Repeat with the remaining Oreo's, whipped cream and strawberry preserves until you have run out of ingredients. Cover the plastic wrap and refrigerate overnight. Serve with chocolate sauce or fresh strawberries.

Sharing is caring!