Sharing is caring!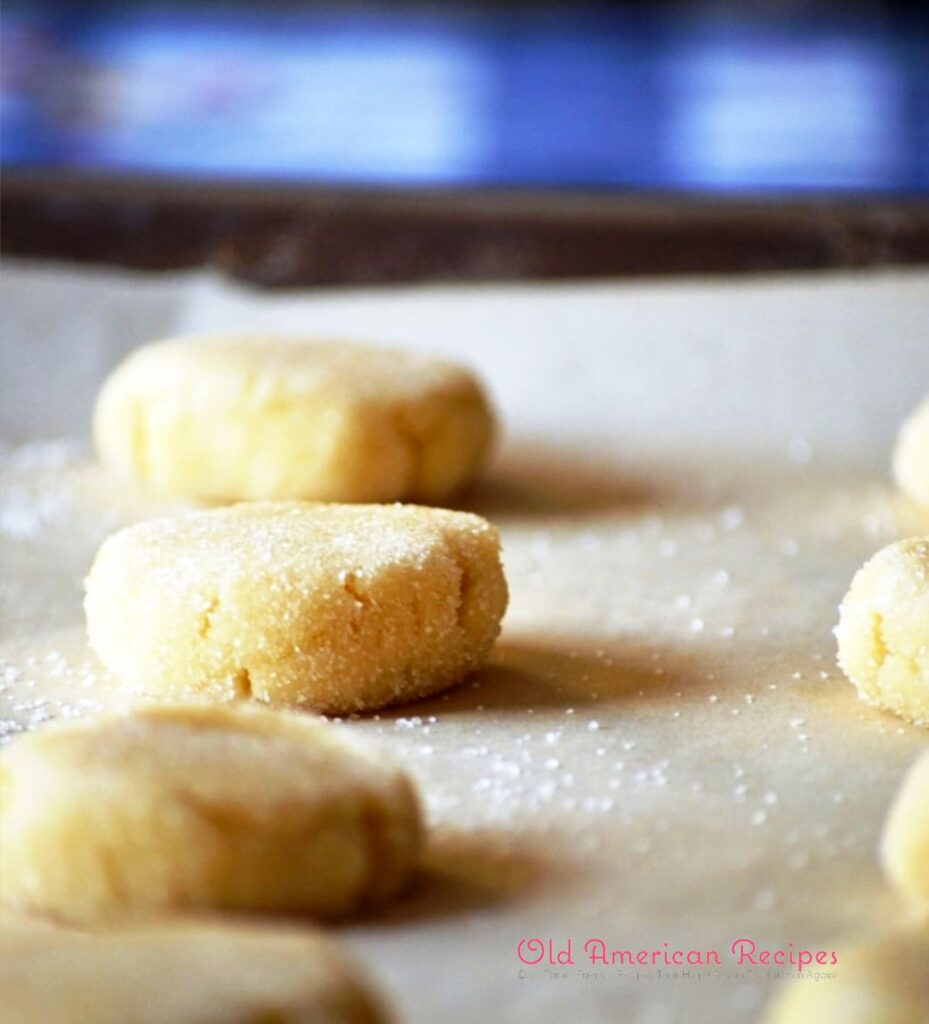 I could bake cookies forever. Endless recipes. Endless variations. Endless yummy.
Cookies, in my humble opinion, don't require a lot of commitment. A cake is commitment. A pie is commitment. Cookies, not so much commitment.
Think of those lovely cookie trays you see at parties or better yet, the mind-boggling tables and tables of cookies you see at wedding showers (that's how we roll at Italian wedding showers). You don't have to eat all the cookies on one tray or in one plate. You can pick one from here, one from there and still have room for 20 more.
I love cookies.
Remember it later
Like this recipe! Pin it to your favorite board NOW!
Pin
In my repertoire, the sugar cookie remains elusive. I've tried many a recipe but have yet to find "the one".
That may have changed with the recipe you see here.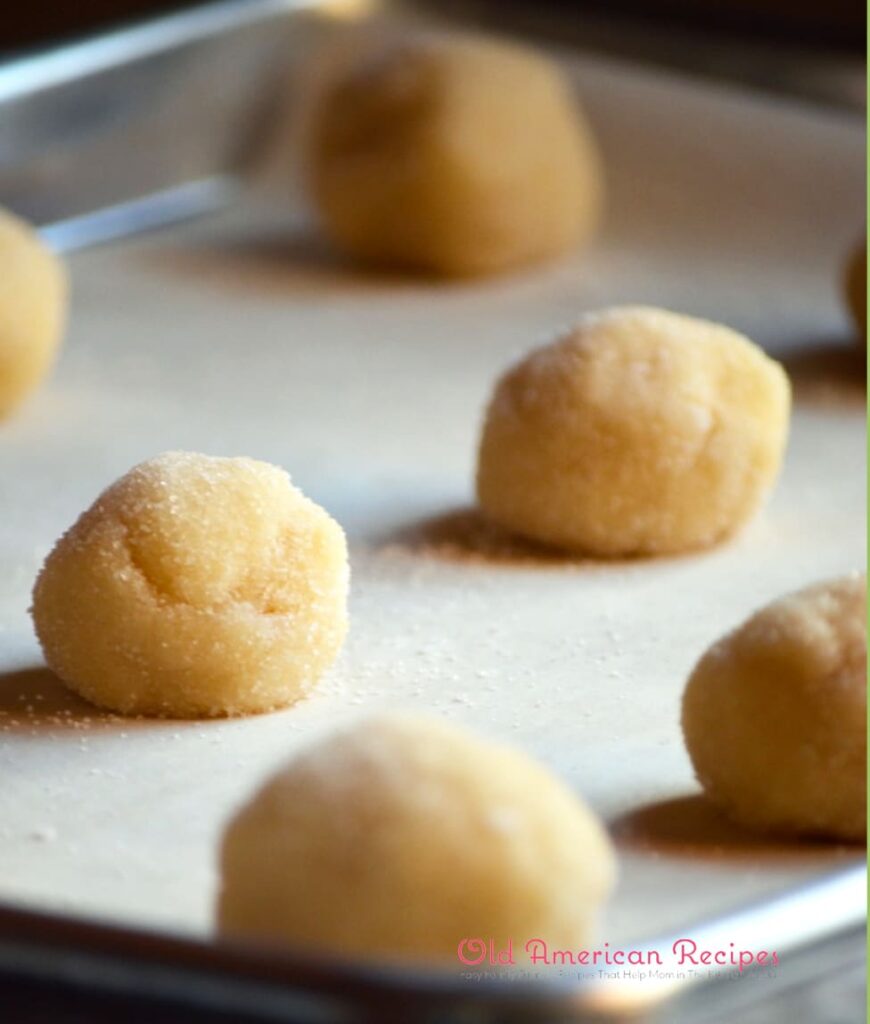 What I like about this cookie is that it is light and has the clean flavour that a sugar cookie should have, but it's also not insubstantial. And it's not overly crispy. Sugar cookies are one of the cookies where I do not enjoy a crispy texture. I like my sugar cookies to have a toothsome balance between soft and firm. Whatever the al dente equivalent is for cookies, that's how I like my sugar cookies.
In my variation, I like to add a touch of lemon oil to the cookie dough. This imbues the cookies with a lovely lemon essense that's hard to resist. I know because I ate them all.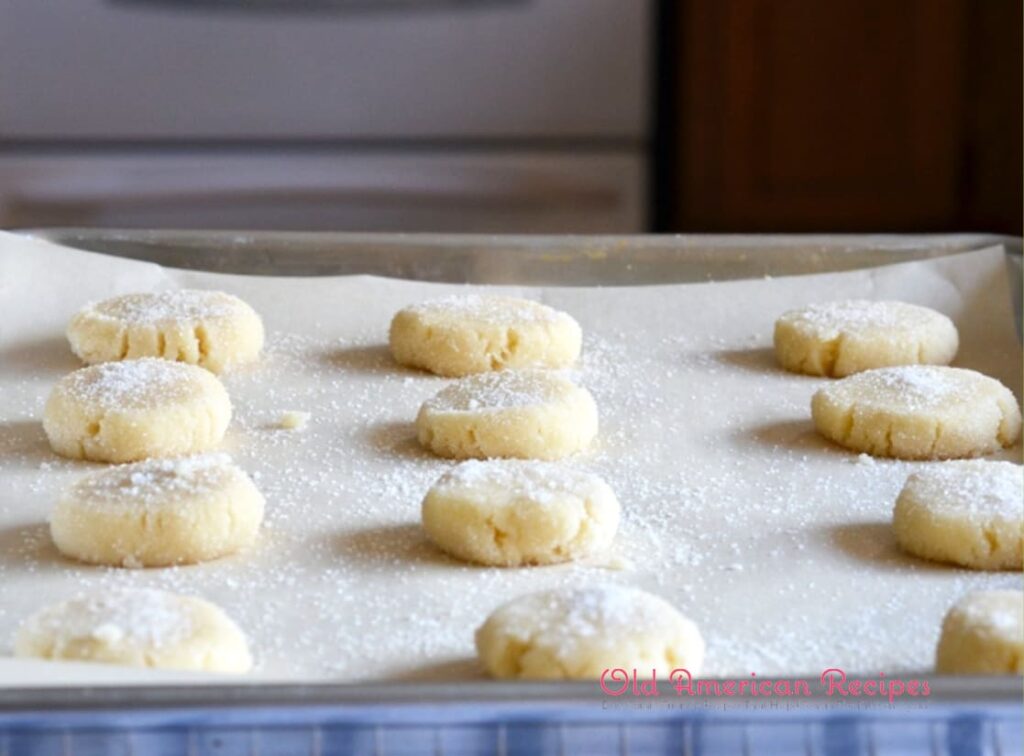 What's particularly interesting about the recipe is the addition of a small amount of cream cheese. As the original article notes, the cream cheese helps to give a richness to the cookie.
In closing, in case you haven't already figured it out, I love these cookies and I encourage you to try them.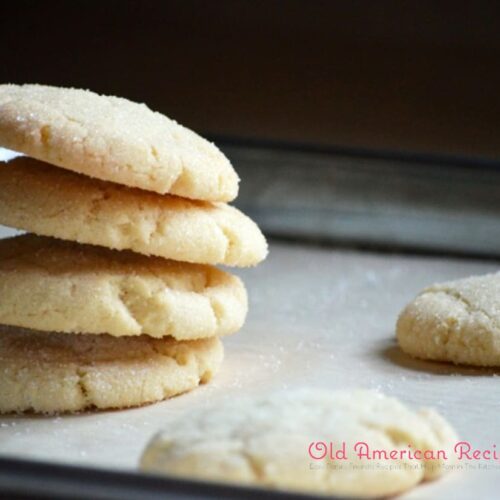 Chewy Lemon Sugar Cookies
Ingredients  
2 1/4

cups

all-purpose flour

1/2

teaspoon

baking soda

1

teaspoon

baking powder

1/2

teaspoon

salt

1 1/2

cups

granulated sugar

plus an additional 1/2 cup for rolling

2

ounces

cream cheese

softened

6

tablespoons

unsalted butter

melted

1/3

cup

vegetable oil

1

large egg

1

tablespoon

whole milk

1

teaspoon

lemon oil

if you can't find lemon oil, try using 1 tablespoon of finely grated lemon zest

1

teaspoons

vanilla extract

I used less vanilla extract than the original recipe so it wouldn't compete with the lemon oil.
Instructions 
Preheat the oven to 350 degrees F. Make sure your rack is set to the centre of the oven. Line two baking sheets with parchment paper.

In a medium bowl, whisk together the flour, baking powder, baking soda and salt. Set aside.

Place 1½ cups sugar and cream cheese in the bowl of your stand mixer. Place remaining 1/2 cup sugar in a shallow dish and set aside. Pour warm butter over sugar and cream cheese and mix on medium speed (using the paddle attachment).

Whisk in oil until and then add the egg, milk, lemon oil and vanilla extract (if using lemon zest add that in at this point).

Add flour mixture and mix on low speed until just combined (don't over mix your dough).

Divide the cookie dough into 24 equal pieces. Roll the balls of dough in the reserved sugar that you set aside. Place the balls of dough on the prepared cookie sheets (12 cookies per sheet).

With a drinking glass or mug, gently press down on each ball of dough to flatten it slightly (don't flatten it too much).

If there is any sugar left in the shallow dish, sprinkle it over the flattened cookies.

Bake the cookies, one tray at a time (you can put the unbaked tray of cookies in the refrigerator while the first tray is in the oven). Bake the cookies for 11 to 14 minutes (in my oven it took 14 minutes). You want the edges of the cookie to be every-so-slightly golden and the cookies will be nicely puffed.

Remove from the oven and let the cookies cool for a few minutes before transferring to a wire rack. Once completely cooled, the cookies should be stored in an air-tight container.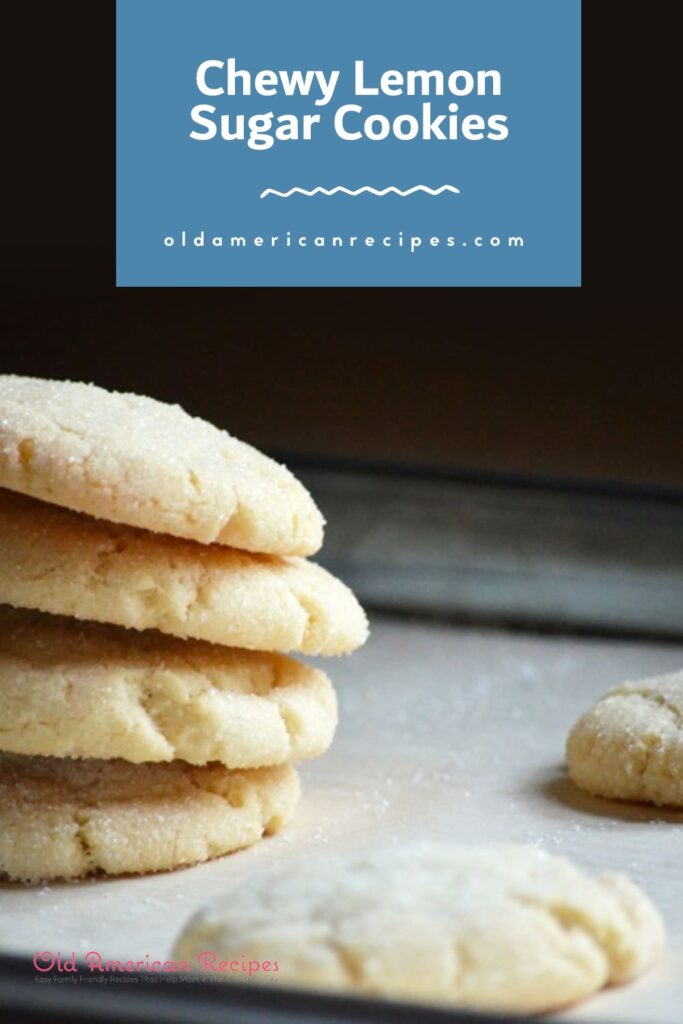 Sharing is caring!