Sharing is caring!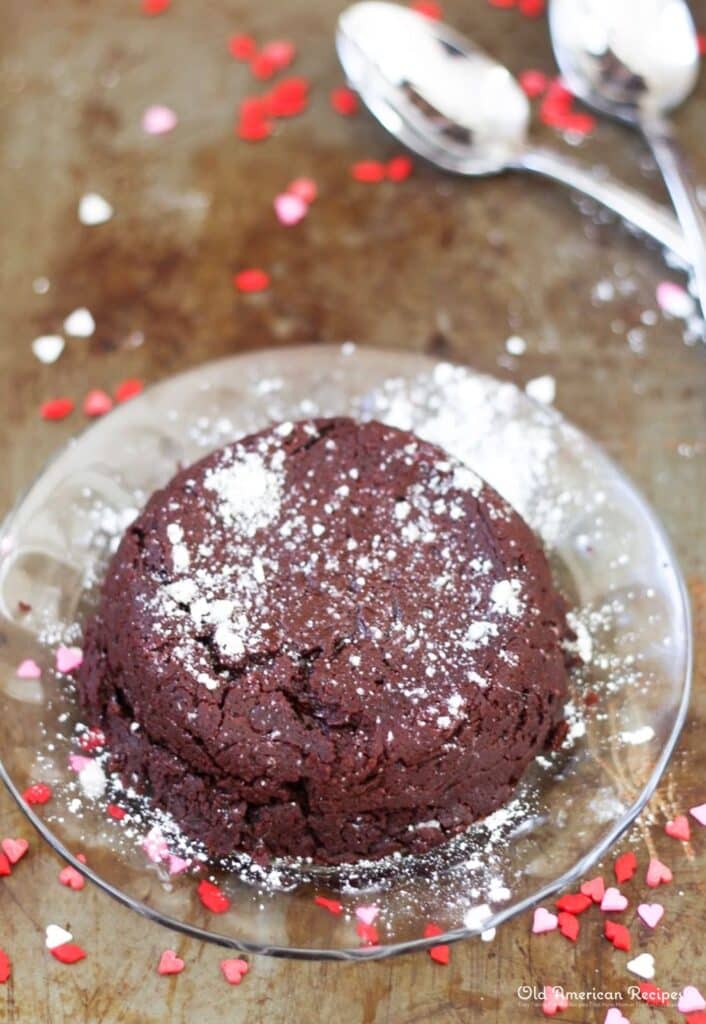 While I am super happy the Seahawks won the Super Bowl, I wasn't too impressed with the game itself. It was a complete blowout. After the second quarter, I lost interest and wandered over to the food table where I remained until the end.  Oh well! Enough about the Super Bowl, let's talk about Valentines Day. Can you believe it is next week? WHAT! Where did January go?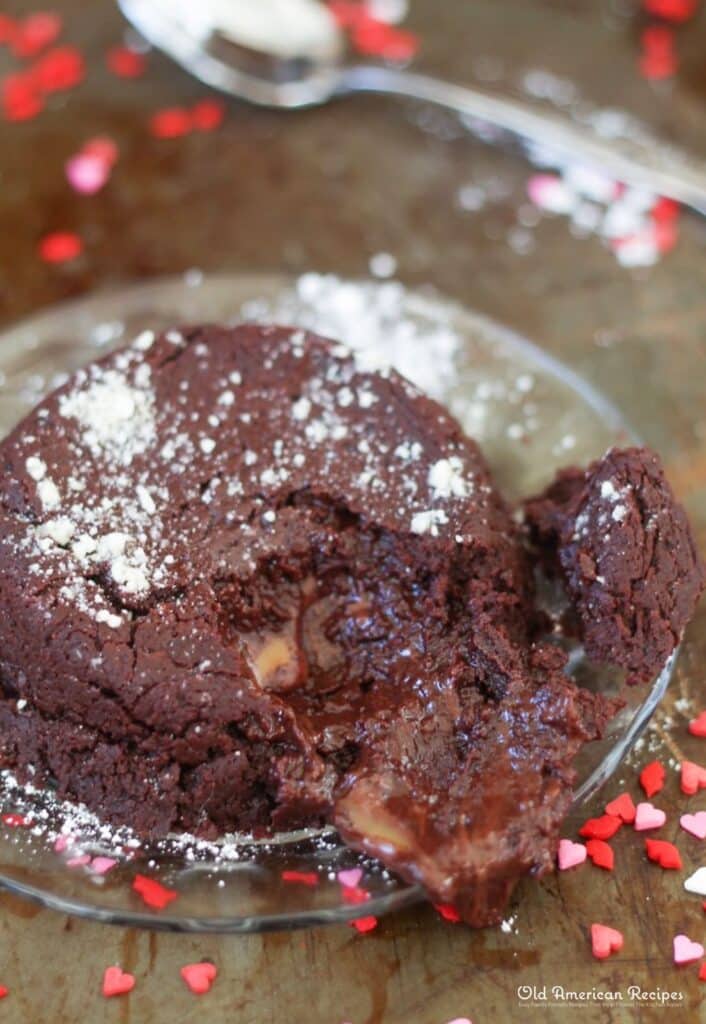 I am not the kind of girl who get's manic over February 14th, but I do love chocolate, which is exactly why I made this recipe.  It is a chocolate lover's dream. Fallen Chocolate Cake has a fudgy center that oozes caramel.  Deep and rich it is like velvet on your tongue. The batter is enough for one ramekin, perfect for sharing.  Or if you're alone like me, perfect for one.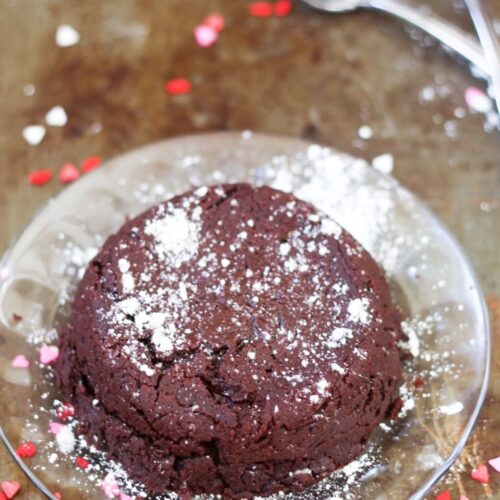 Fallen Chocolate Caramel Cake for One or Two
Ingredients  
Coca powder and butter for ramekin

2

tablespoons

unsalted butter

2

ounces

dark chocolate

chopped

½

teaspoon

vanilla extract

1

large egg

2

tablespoons

granulated sugar

A pinch of salt

1

tablespoon

all purpose flour

1

Milk and Caramel Square

Confectioners sugar for dusting

optional
Instructions 
Preheat oven to 400 degrees F. Butter and dust an 8-inch ramekin with coca powder, set aside.

In a microwave safe bowl, combine butter and chocolate. Microwave on high, for 1 minute in 30 second intervals until melted. Stir in vanilla.

Fitted with a whisk attachment, whip the egg in the bowl of a stand mixer until foamy, about 1 minute. Gradually add sugar and salt, continue to whip the egg until is very thick and pale yellow.

Fold the egg mixture into the chocolate mixture, than sift the flour over top. Incorporate together until no streaks remain.

Pour half of batter into ramekin. Place the square of caramel on top. Cover with remaining batter and bake cake for about 10 minutes. Serve immediately.
Notes
NUTRITION INFORMATION
Serving size: 1 Calories: 1114 Fat: 67g Saturated fat: 39g Unsaturated fat: 23g Trans fat: 2g Carbohydrates: 111g Sugar: 95g Sodium: 367mg Fiber: 5g Protein: 19g Cholesterol: 301mg

Sharing is caring!