Sharing is caring!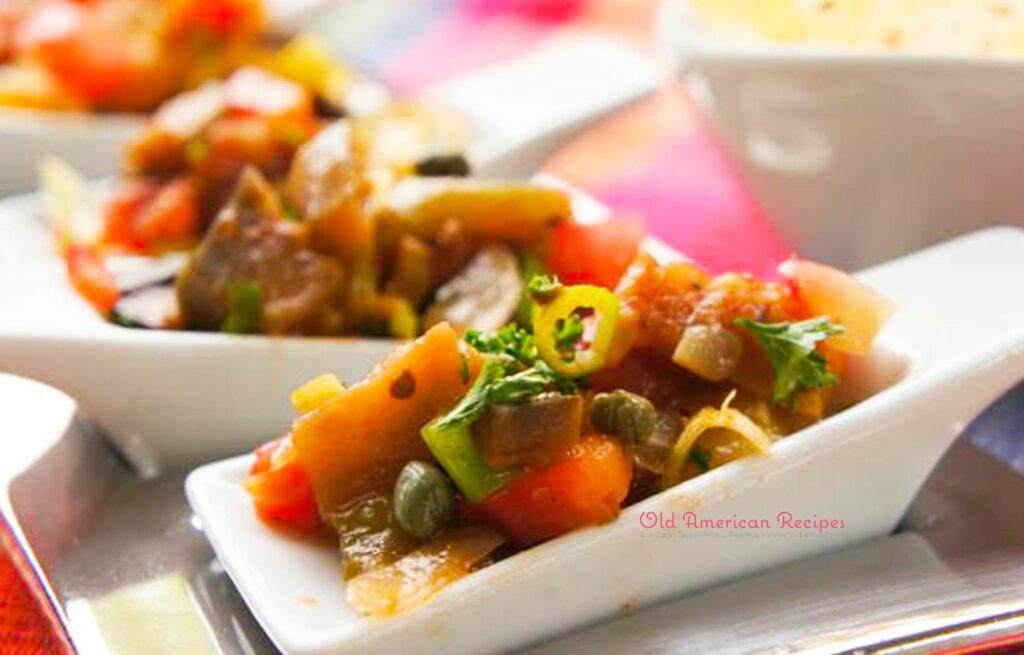 A Sicilian condiment, good on its own or served as a side dish. Made with tender eggplant, celery, capers, red pepper, pine nut, olives and tomatoes.
The quality of the ingredients is important. Use fresh eggplant, good quality olive oil and capers.
I like to serve my eggplant caponata in SPOONS. They make an astonishing presentation and a nice individual serving for party.
Serve them with an assortment of crackers, crostinis, fresh bread and pita. I also like to offer some parmesan crisps with the caponata.
Use the leftover over pasta and sprinkle some parmesan cheese, for a light lunch or dinner.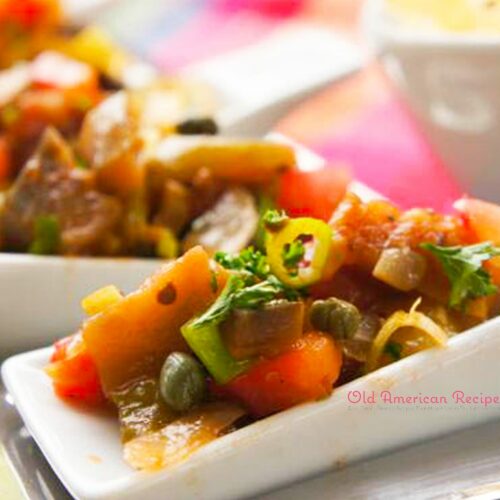 Eggplant Caponata
Ingredients  
¼

cup

golden raisins

4

Tablespoons

olive oil

divided

1

cup

finely chopped celery

1

medium onion

finely chopped

1

clove

garlic

minced

1

medium eggplant

cut into ½-inch cubes

1

cup

diced and seeded plum tomatoes

1

teaspoon

tomato paste

1

Tablespoon

capers

10

green olives pitted and chopped

2

Tablespoon

red wine vinegar

Salt and pepper

2

Tablespoons

pine nut

toasted

2

Tablespoons

parsley
Instructions 
Soak the raisins in water for 10 minutes and drain.

Heat a large skillet over medium heat and add 2 Tablespoons olive oil. Add celery, onion and garlic and cook until softened. Transfer to a bowl.

In the same skillet, heat 2 Tablespoons olive oil and add the eggplant and cook, stirring often until lightly browned. Add the celery mixture along with the tomatoes, tomato paste, olives, capers, raisins, red wine vinegar, salt and pepper. Bring to boil, reduce heat and simmer about 15 minutes, until thickened. Remove from heat, adjust the seasoning, add the pine nut and parsley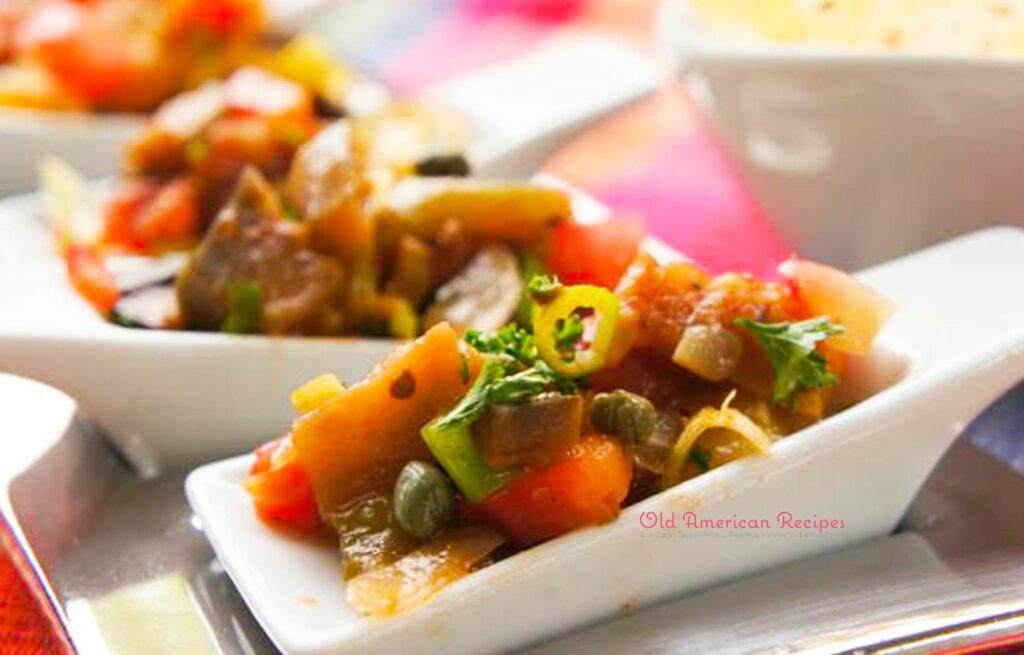 Sharing is caring!