Sharing is caring!
Hey, guys! I made you dinner!
Believe it or not, I don't survive on sweets. I normally cook dinner pretty regularly, but have MAJORLY fallen off the wagon this summer. Late nights outside have thrown off my mojo. How does 9pm come so early? Why is the sun still shining? Whoopsies, looks like microwave nachos…again.
(For the record, I'm really good at microwave nachos. The secret is extra colby-jack)
With the new school year right around the corner (can we have a moment of gratitude amen), I'm dusting off the stove top and adding a few meals to my repertoire. Seeing as I am the proud owner of the pickiest husband and children in all the land, we get into dinner slumps pretty frequently. Meat, potatoes, yawn forever.
So here we are — I finally found something with a bit of kick that the whole family is crazy over! These yummy little sliders are super simple and better than the chicken I normally order in any restaurant. My husband and I actually had tentative plans to go to dinner tonight since grandma had the kids…and we decided to forgo it in favor of these sliders and Game of Thrones on the couch.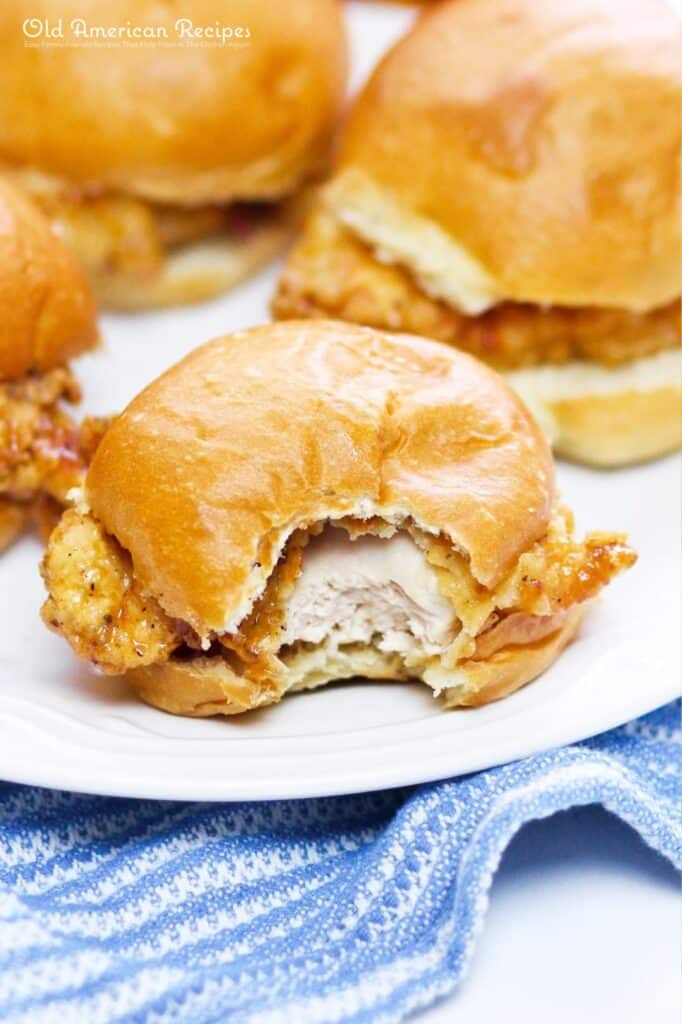 I didn't regret a single bite!
Remember it later
Like this recipe! Pin it to your favorite board NOW!
Pin
I'm pretty picky about the chicken that I buy, and +Non GE/+Non GMO Forester Farmer's Market™ chicken is hands down the best I've found in a supermarket. It's actual butcher-quality chicken that I can pick up while I'm at Sam's Club getting the rest of our groceries! Nothing against the butcher, but it's a whole big thing. I'd rather just get my good chicken in the same place I get our giant bags of flour and bottles of shampoo. Is that too much to ask in this day and age?
+Non GE/+Non GMO Forester Farmer's Market™ don't feed their chickens animal by-products or +genetically engineered/+genetically modified grains, and they don't give them antibiotics or hormones. I recently picked a bag of their chicken breasts up from my local Sam's Club and was happy to find that they are affordable and the chicken breasts are individually wrapped. Lucy and I don't typically eat more than half a chicken breast each (I pound ours flat before cooking every time — they stretch so much further that way!), so chicken that is packed by weight and not individually wrapped is often too much for us to eat. Bonus — the individually wrapped chicken breasts thaw SO much faster! I don't usually remember to start thawing until late morning, so this is always a bonus.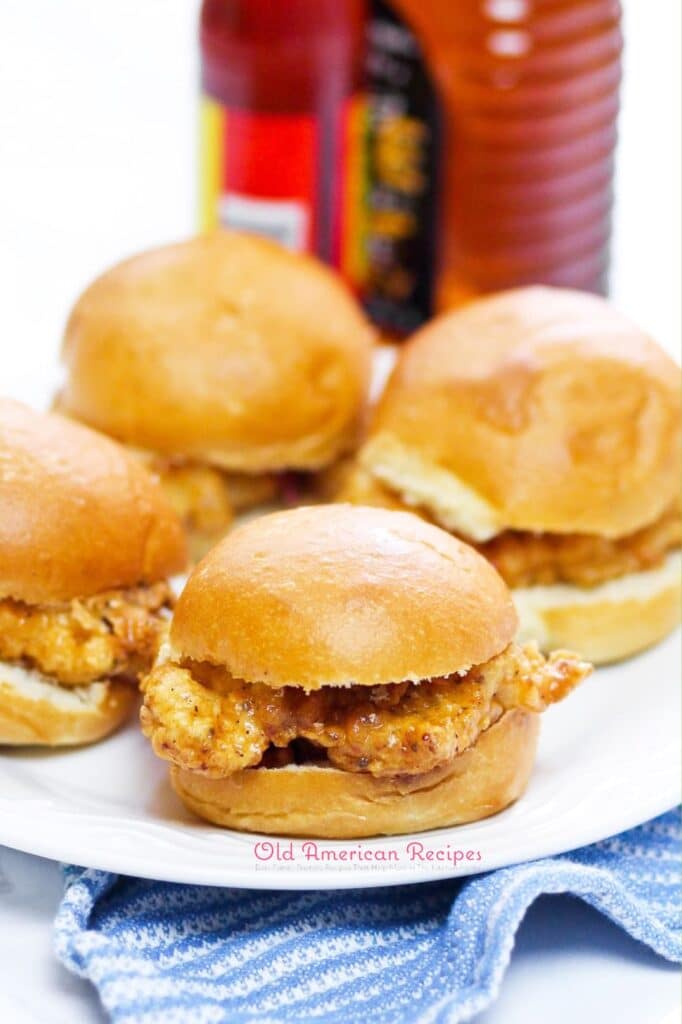 These little sliders are one of the best meals you'll have made in quite some time. I've had the same chicken breading technique for forever and it's always a winner — juicy, crispy, and just thick enough. No sogginess and no falling off of the chicken. Add a sweet, slightly spicy glaze and soft little buns (yep, I said soft little buns), and you have cozy comfort food that you can feel good about.
Try these Honey Hot Sliders with +Non GE/+Non GMO Forester Farmer's Market™ chicken for a fun back-to-school meal that won't take longer than 30 minutes to whip up. You're going to love them!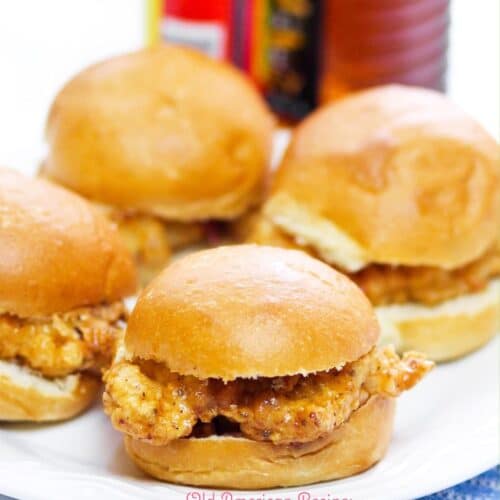 Honey Hot Chicken Sliders
Ingredients  
3

+Non GE/+Non GMO Forester Farmer's Market™ chicken breasts

pounded 1/3 inch thick

Vegetable oil

1

cup

all-purpose flour

1

Tablespoon

Cajun seasoning

1 1/2

cups

milk

1

large egg

1

cup

honey

1 1/2

Tablespoons

hot sauce

1 1/2

Tablespoons

salted butter

8-10

slider buns
Instructions 
Heat an inch of oil in a medium-sized frying pan on medium heat. Heat until the oil is hot and sizzles when you sprinkle flour in it, about 8 minutes.

Place flour and seasoning in a shallow dish. In another dish, whisk egg and then add milk and whisk until combined.

Slice chicken into slider-sized pieces, 2-3 per breast. Dredge in flour mixture, dip in egg/milk mixture, then dredge in flour again. Place in hot oil and fry on each side until golden, and juices run clear, 4-5 minutes per side. Place fried chicken pieces on a paper towel-lined plate to drain the excess oil.

In a small saucepan, heat honey, hot sauce, and butter on medium-low until warm. Dip each piece of chicken completely in the mixture twice to fully coat. Place coated chicken on warm slider buns and serve.
Enjoy and have a great day!
Sharing is caring!