Sharing is caring!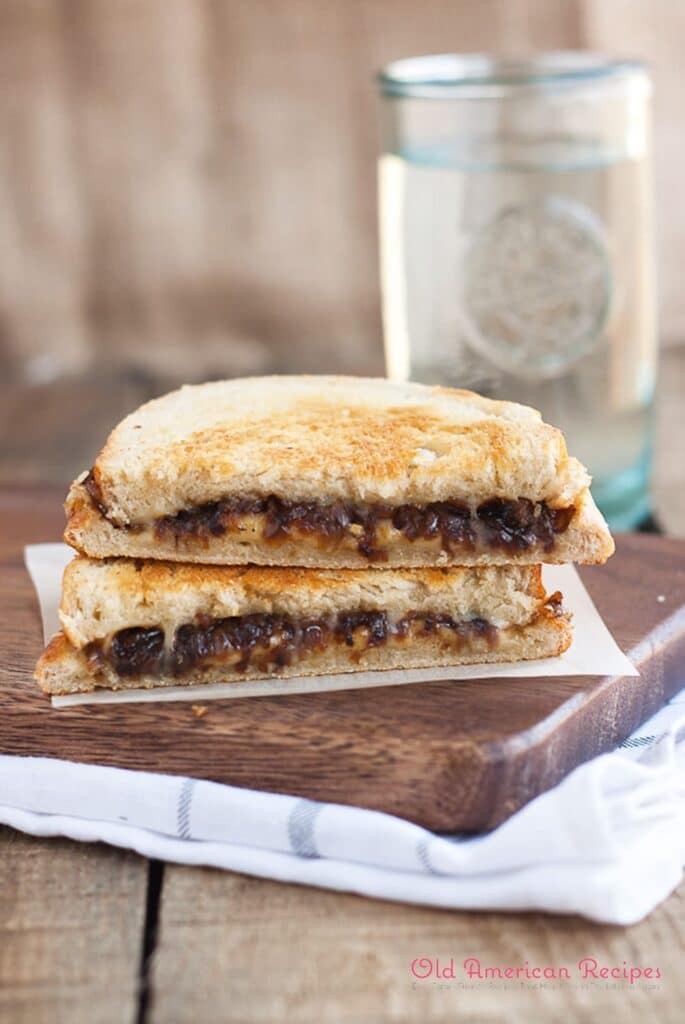 So the thing is, I have been really craving some french onion soup lately. The only problem? No one, I mean, not one person in my family likes soup. Like, if you even try to give it to the my son, he throws his elbows up, and blocks me from any and all attempts to get soup in his mouth. He won't even try it. Period. My husband, he's not much better, he doesn't even consider soup to be a meal. I on the other hand absolutely love soup, and is something we grew up eating, we always had some nice homemade soup on hand.
So what's a girl to do? Make grill cheese of course! The weird part is, this tastes just like french onion soup, but in sandwich form. Beautiful caramelized onions with a hint of boozy goodness, melted gruyere cheese, and fresh, perfectly toasted sourdough come together to make the perfect sandwich. And dare I say better than the soup simply because it takes a lot less time.
Now, off to bake a bunch of birthday cakes!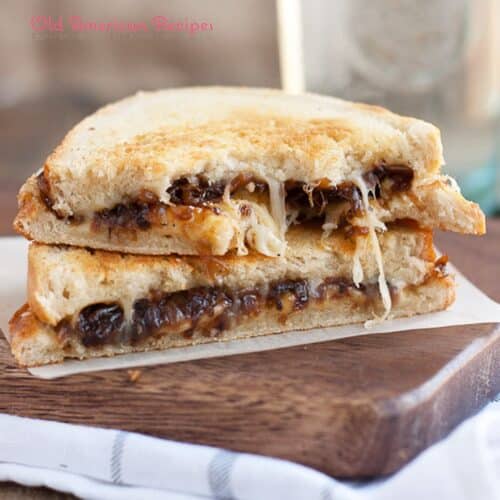 French Onion Grilled Cheese Sandwich
Ingredients  
2

medium yellow onions

sliced thin, about 1/4″

3

tablespoons

butter softened

plus additional for outsides of bread

3

tablespoons

lemon juice

4.5

oz

gruyere cheese

shredded

4

slices

bread

I used sourdough

salt and freshly ground pepper
Instructions 
In a heavy bottomed saucepan over medium heat, melt the butter and add the sliced onions. Stir until onions have softened and are starting to brown, about 3-4 minutes. Season with salt and pepper. Spread onions in an even layer, cover pot, and reduce heat to low. Stir every 5 or so minutes. Continue until onions are nice and brown and caramelized, about 25 minutes. (this may take longer depending on how many onions you use).

Increase heat to medium-high, add the lemon juice to deglaze the pan, and scrape up any brown bits from the bottom. Once all the liquid has absorbed, about 1-2 minutes, turn off heat.

Preheat skillet to medium heat. Butter both sides of bread, lay buttered side down on skillet and cover with 1/4 of cheese, top with half of the caramelized onions, and top with 1/4 more cheese, then buttered bread. Cook until cheese is melted and the outside is golden brown. About 3 to 4 minutes per side. Repeat with second sandwich.
Notes:
Feel free to use any combination of cheeses you wish, I used gruyere because it's classic for french onion soup and it's a good melting cheese. 
I cooked my sandwiches in a cast iron skillet, and used a heavy cast iron pot on top of the sandwich once I flipped it to speed up the melting process.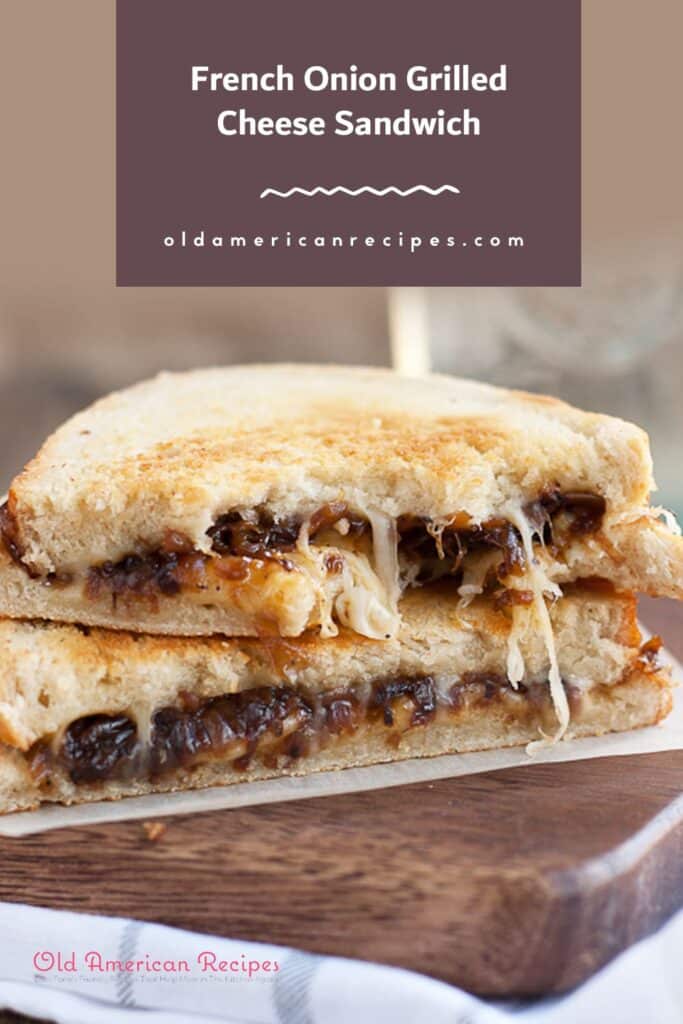 Sharing is caring!