Sharing is caring!
The BEST garlicky baked brie dip made in a tiny pumpkin for fall! Tastes amazing served on toasted baguette slices!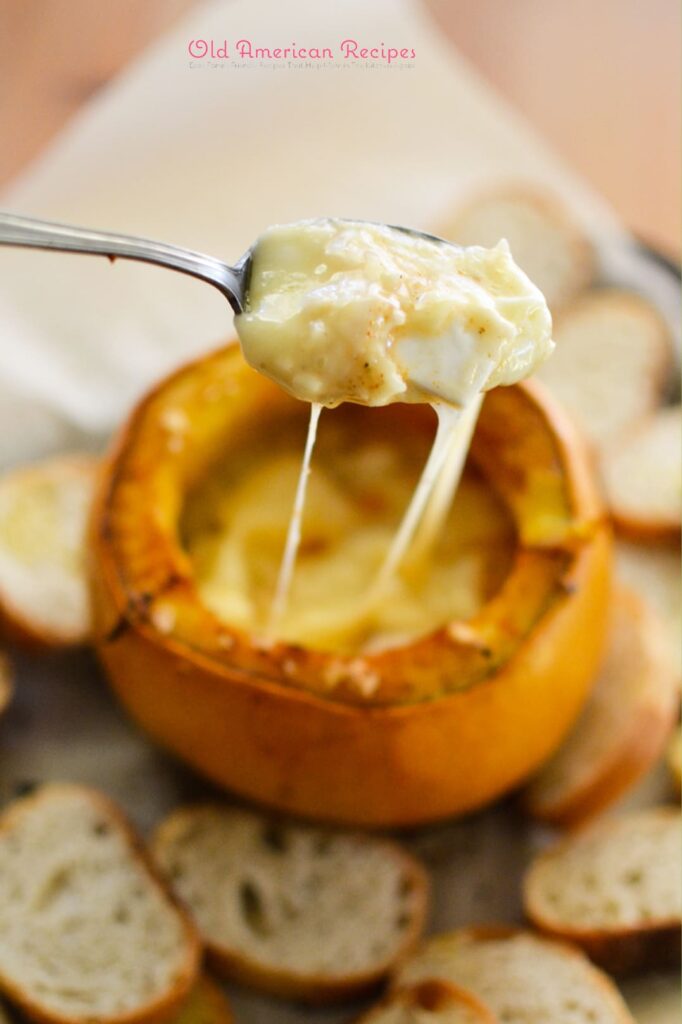 I recently returned from Japan, dazed and confused, as if I hadn't slept in weeks. Jet lag is a whole different beast when the time difference between the destination and home is 16 hours. I'm alive and relatively awake now, but on my first morning home I slept through my alarm and was 45 minutes late for work. Oops!
Remember it later
Like this recipe! Pin it to your favorite board NOW!
Pin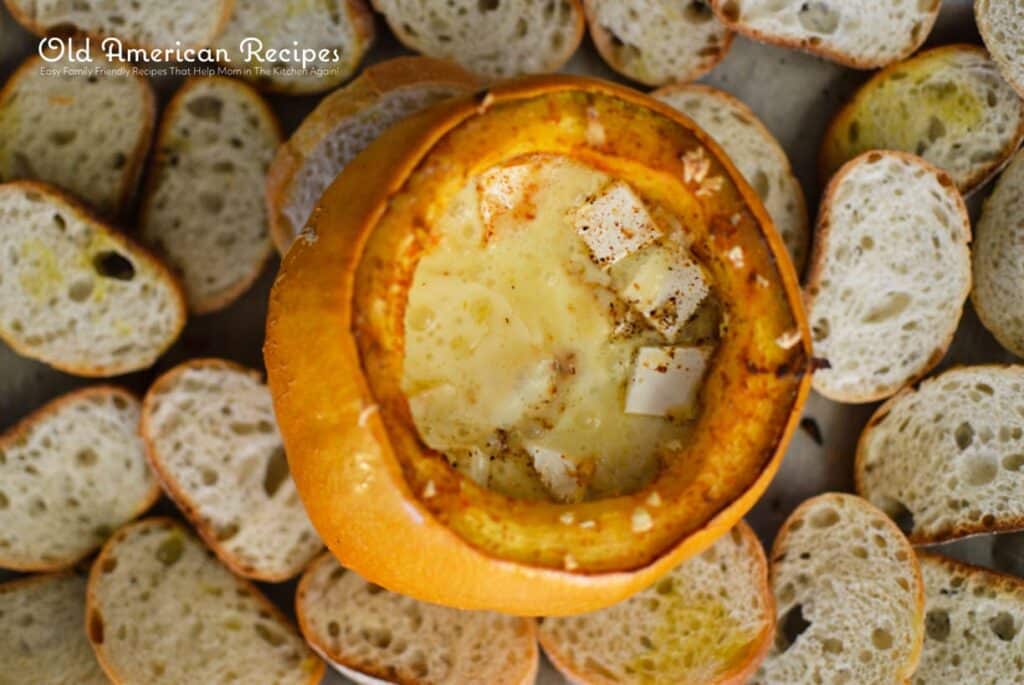 Of all the places that I've visited, Japan is my favourite. My new obsessions include:
1. Japanese toilets. Heated seats are the best thing in the whole wide world.
2. Japanese 7-Eleven. The snack choices blew my mind. STEAMED BUNS! Dumplings! Onigi!!! <3 <3
3. The people. Canadians are said to be nice and polite but we've got nothing on Japanese people.
i.e: while on vacay, I left my wallet on the bus and someone turned it into the driver. Also, our AirBnB host drove us to and from the train station for free…just because…
4. THE FOOD! Obvi. I can't even believe all the yummy food we ate. GO TO JAPAN!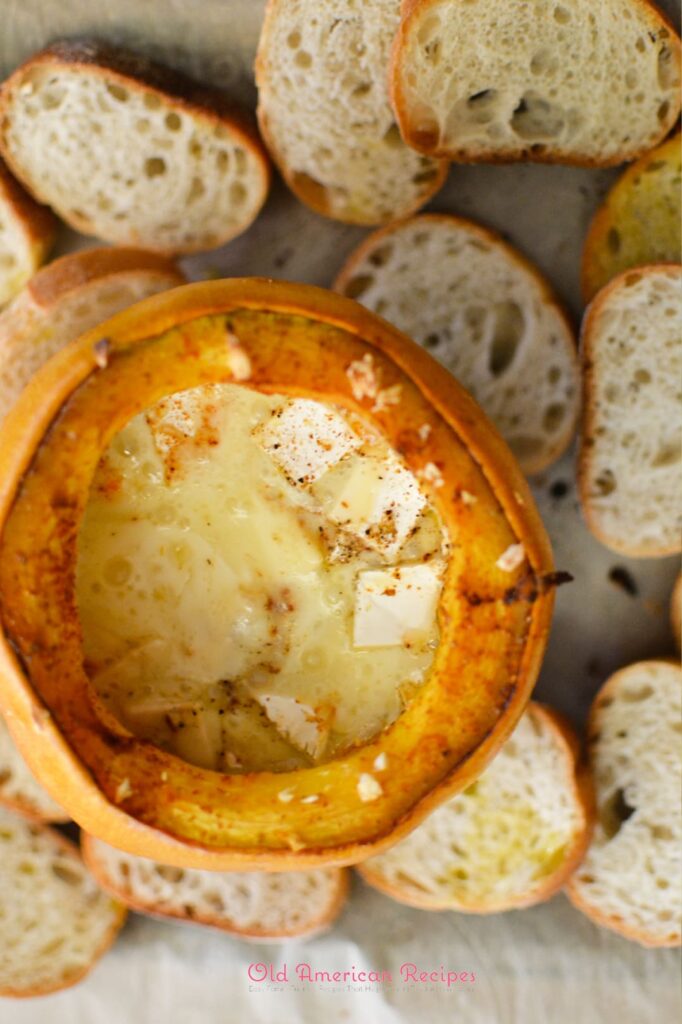 This year, I'm bringing you a hot, delicious, brie dip baked in a tiny pumpkin. YAAAAAAS! It's gooey, garlicky, and total soul food.
Remember it later
Like this recipe! Pin it to your favorite board NOW!
Pin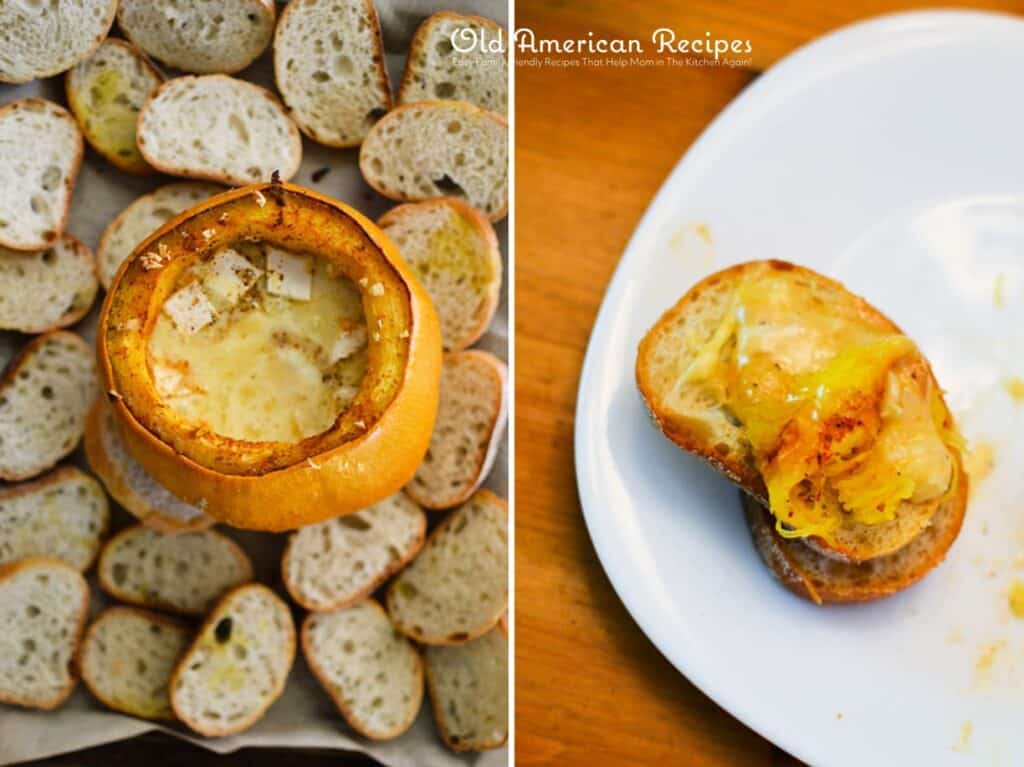 The recipe comes from my best friend Amber. In recent years, this is the dip she's been stopping shows with at parties. She also makes a mean cheese board, but this is her "get out of my way, my food is better than yours" potluck dish. I'm stealing it today for YOU! But mostly for Amber to have a place on the internet to point to when people ask her for the recipe.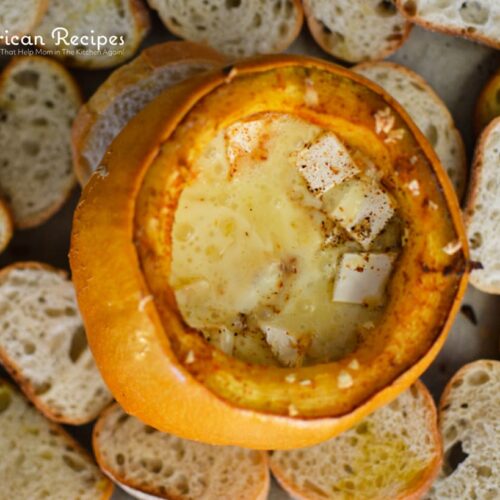 Baked Pumpkin Brie Dip
Ingredients  
1

small sugar pumpkin

top cut off

1

tbsp

extra virgin olive oil

1/2

tsp

cayenne

1/2

tsp

paprika

Pinch

salt and fresh cracked pepper

to taste

4-6

garlic cloves*

minced

1

large sized wheel of Brie

white part on the sides and bottom trimmed off, and diced

1

baguette

sliced
Instructions 
Preheat oven to 350 degrees F. Line a baking sheet with parchment paper. Set aside.

Cut the top off and scoop out the seeds of one small pumpkin. Discard the seeds and rub the inside and the freshly cut top of the pumpkin with the olive oil. Sprinkle the inside of the pumpkin with cayenne, paprika, and a some salt and pepper.

Bake the pumpkin upside down for 20-25 minutes on your prepared baking sheet.**

Meanwhile, mince your garlic cloves, and dice your Brie cheese. I slice off the sides and the bottom white part of the brie but you can leave it on if you'd like. My friend does (she just uses a medium wheel in that case)!

Slice your baguette.

When the pumpkin is baked, flip it over and fill with the cheese and garlic by layering with some Brie, sprinkle in some garlic, and repeat. Sprinkle a little more cayenne on top.

Bake for another 20-25 minutes, or until cheese is nice and bubbly. I usually toast my baguette by adding the slices to the baking sheet with the pumpkin with a drizzle of olive oil when the pumpkin has about 15 minutes of baking left.

Serve baked brie with toasted baguette slices. Grab a spoon and scoop the baked pumpkin out along with the cheese. Enjoy!
Notes
Recipe very slightly adapted from my bestie Amber ?
*Choose your own adventure here. If you have fresh garlic, go for 4 cloves, if you're using dried garlic try 6.
**My friend Amber bakes her pumpkin lid too so that it fits on the pumpkin once it's baked. It's pretty that way and she said it usually gets eaten too 🙂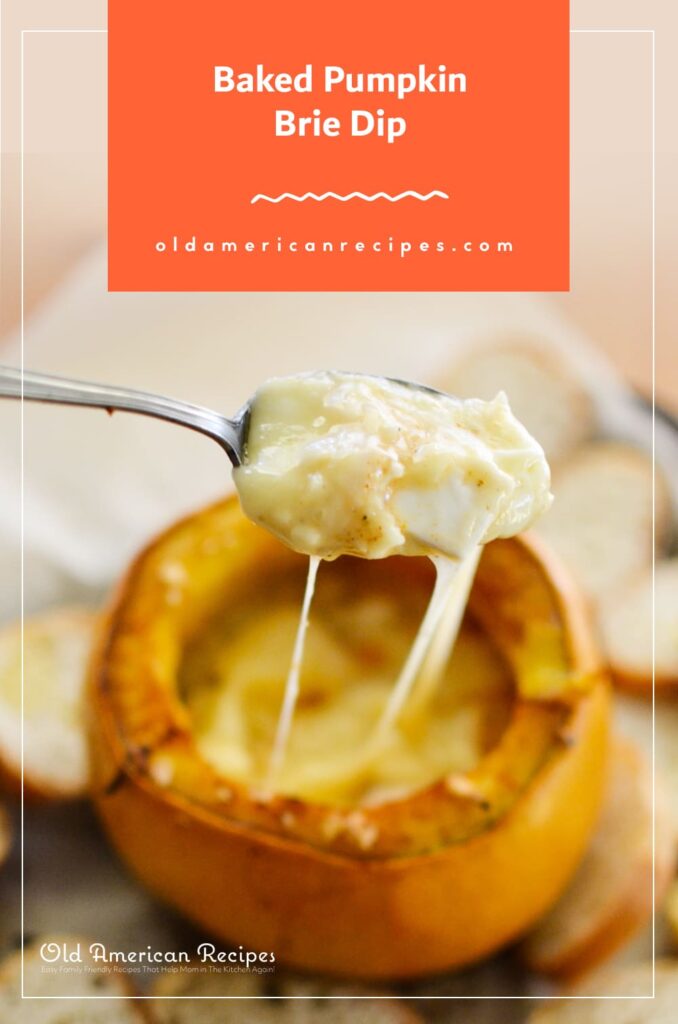 Sharing is caring!