Sharing is caring!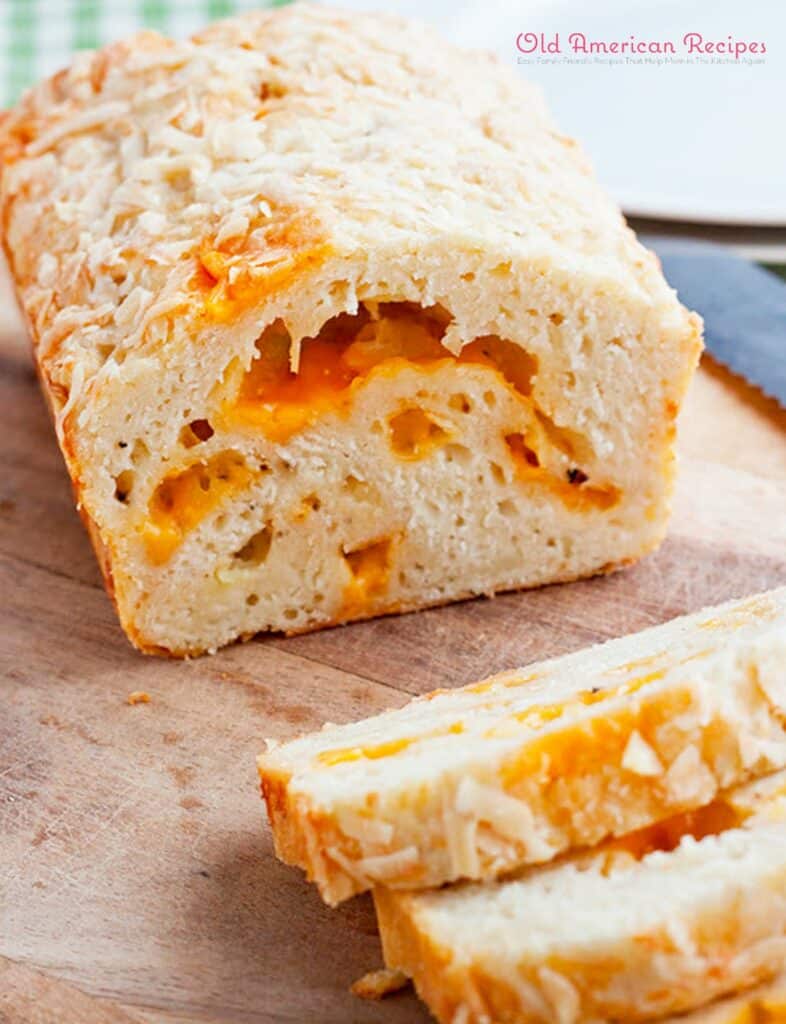 It's nice to take a break and enjoy something a little lighter. While cheese bread may not be on your list of light and healthy foods, this recipe takes a lighter approach to the traditional cheese bread, while still maintaining all the flavor.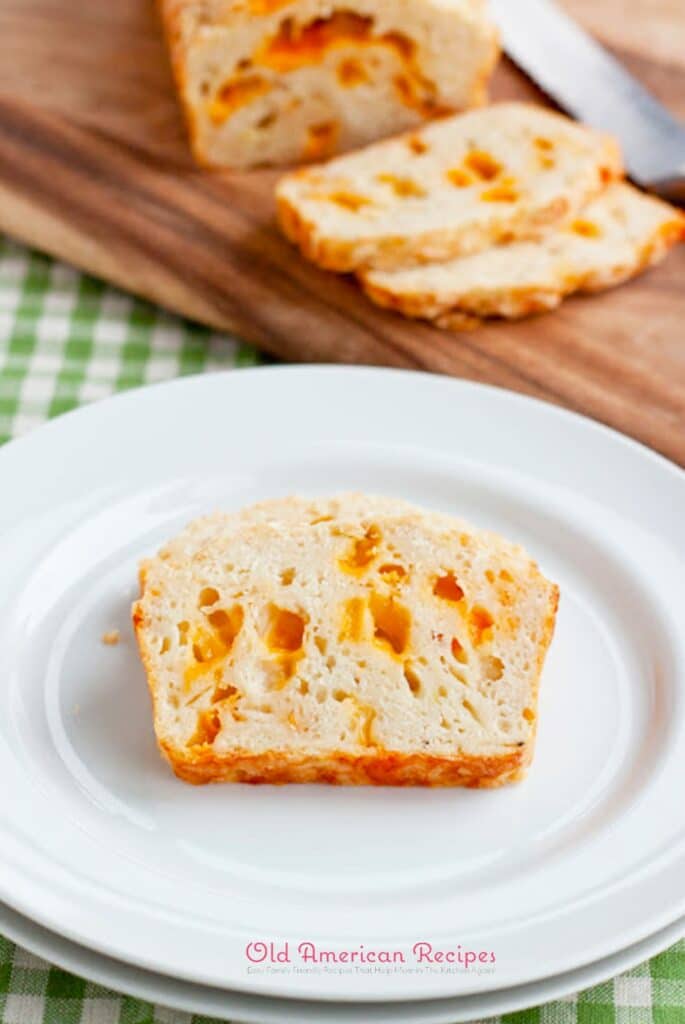 After flipping through an old issue of Americas Test Kitchen magazine, I came across this bread and decided I would give it a go. I was fully prepared to make yeast bread, and upon closer inspection, I was pleasantly surprised to discover that this bread used baking powder as the leavening agent, which in my opinion makes it more of a quick bread. As I started typing out the recipe I realized that instead of using 1 tablespoon of baking powder, I used only 1 teaspoon, which resulted in a less airy and fluffy bread. It was still absolutely delicious though, and the extra baking powder will only make it better. Their method for making it lighter included removing butter from the bread and incorporating buttermilk to make it moist and give it a nice tangy flavor. The addition of black pepper and cayenne, gives it a nice light spice, a perfect compliment to the cheese. The end result is a beautifully moist and flavourful bread with a little less guilt.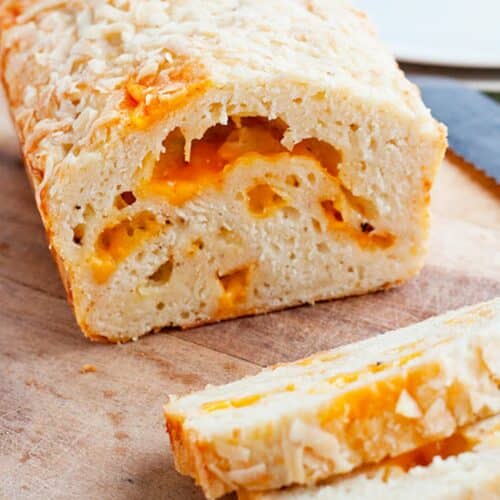 Lighter Cheesy Garlic Bread
Ingredients  
2

ounces

about 2/3 cup Parmesan cheese, shredder on large holes of box grater

2 1/2

cups

12 1/2 ounces all purpose flour

1

tablespoon

baking powder

1

teaspoon

salt

1/4

teaspoon

dry mustard *

I used 1/2 teaspoon dijon mustard incorporated into the wet ingredients

1/8

teaspoon

cayenne pepper

1/8

teaspoon

black pepper

3

ounces

about 3/4 cup sharp cheddar cheese (I used regular cheddar), cut into 1/4-inch cubes

1 1/4

cup

low-fat buttermilk

1

tablespoon

canola oil

1

large egg

2

cloves

minced garlic
Instructions 
Adjust oven rack to the middle position and pre-heat oven to 350 degrees. Lightly coat an 8 1/2 by 4 1/2 inch loaf pan with vegetable oil spray or butter. Sprinkle 3 tablespoons of the parmesan cheese evenly over the bottom of the pan.

In a large bowl, whisk the flour, baking powder, salt, cayenne, and black pepper together. Add in 3 tablespoons of the parmesan cheese and the cheddar cheese, and mix so that there are no lumps. In a small bowl, whisk the buttermilk, oil, egg, mustard, and garlic until well incorporated. Gently fold the buttermilk mixture into the dry ingredients being careful not to over mix. (The batter will be thick).

Scrape the batter into the prepared pan, and smooth the top. Sprinkle the remaining parmesan cheese evenly over the top of the batter. Bake until golden brown, and a toothpick inserted comes out clean, about 45 to 50 minutes.

Let the bread cool in the pan for 5 minutes, then remove and cool on a cooling rack for at least 1 hour before serving. ATK recommends not cutting this bread while warm, as the texture improves as it cools.
Notes
Storage: This bread can be wrapped tightly and stored at room temperature for up to 3 days.
Adapted from The Best of America's Test Kitchen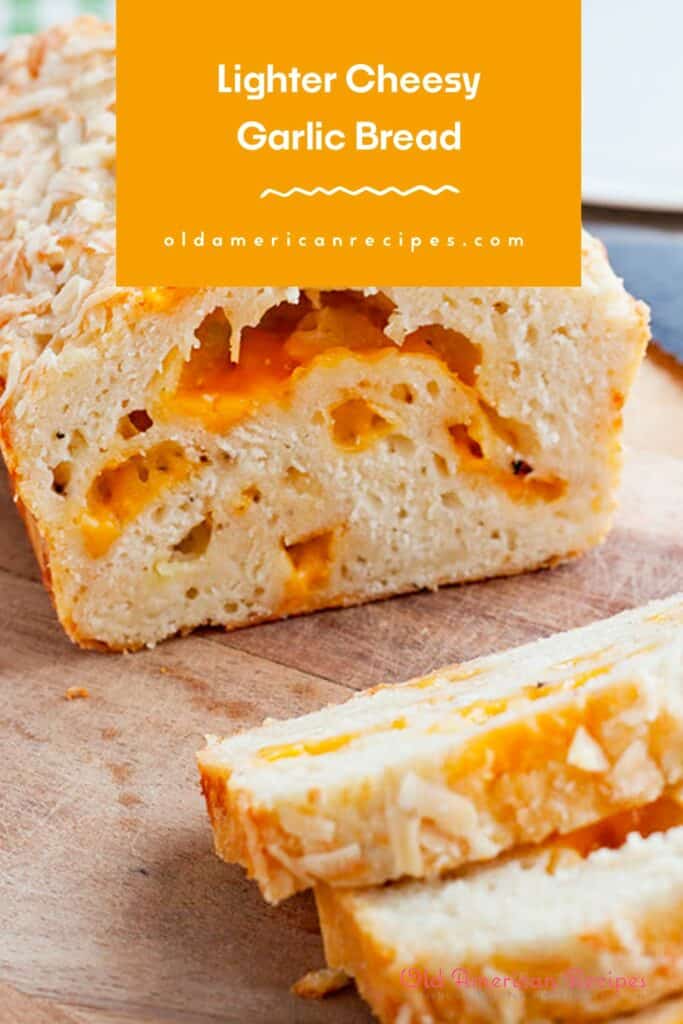 Sharing is caring!