Sharing is caring!
I love cooking bison burgers in the oven. I would chose bison over beef every single time – it's very lean, heart-friendlier and richer in flavor. I'm 5 minutes from a bison ranch, and I like getting my meat at their farm shop. All of it comes frozen, so I get various cuts and stock up. They raise cattle and elk, too, which is pretty cool –  elk meat is not available at the grocery store.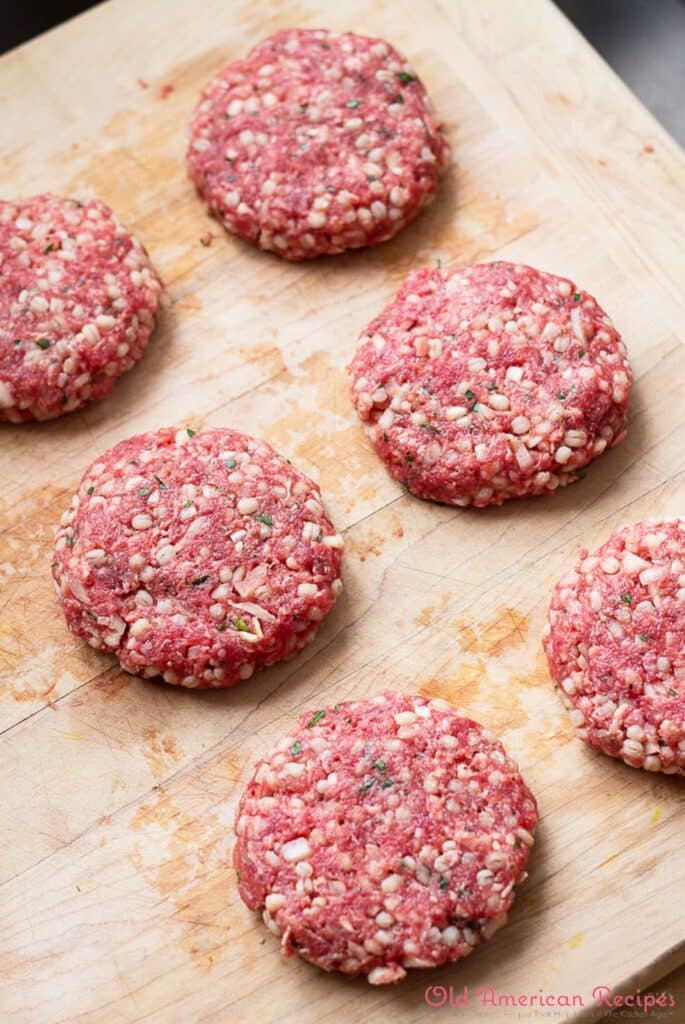 I don't shop for beef and bison at the supermarkets much anymore, and prefer to find small local farm alternatives. We had a massive meat recall here a couple of years ago because of E. coli contamination at the meat plant that supplies most of our stores.  It was a huge PR disaster for the local beef industry, and many people fell sick.
I get reassurance in buying small scale processed meat right from the source, also knowing the animals weren't treated with antibiotics, or hormones. I'm sticking with the 'you get what you pay for' principle on this one. And we simply eat less meat these days.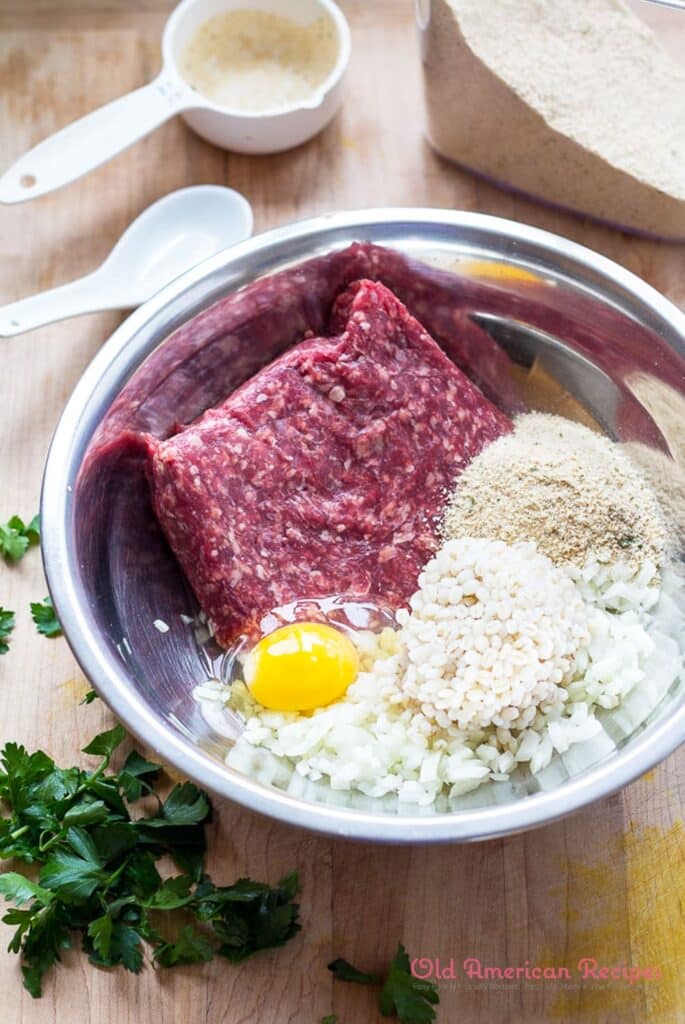 Ground bison contains about a quarter of the fat found in the same amount of ground beef, obviously dependent on the cut and blend of meat vs. fat used. When I look at product labels, extra lean ground beef contains 16g of fat per serving, compared to only 4 grams on the ground bison package. I also like the flavor of bison meat – richer and more pronounced than beef, but not "gamey" at all. Since I try to keep some frozen bison in the fridge, it's easy to whip up meatballs, burgers, or meat pie in no time.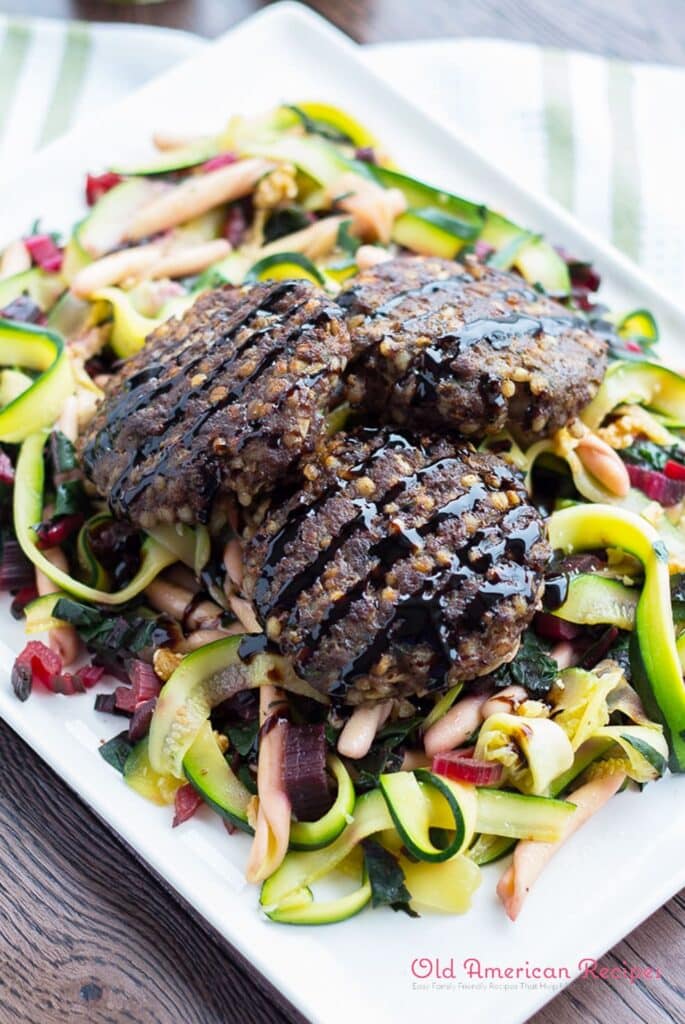 I added cooked barley to these burgers to increase nutrition and add moisture and interesting texture. As a bonus, this also increases the volume, so the servings go further. I quickly brown the burgers in a skillet and pop them in the oven until no longer pink inside. This is my preferred method in winter, since the bbq is hibernating (we are all hibernating), but if you're reading this in the summer then throw them on the grill. Bison cooks quicker than beef, so be careful not to overcook as it will get dry.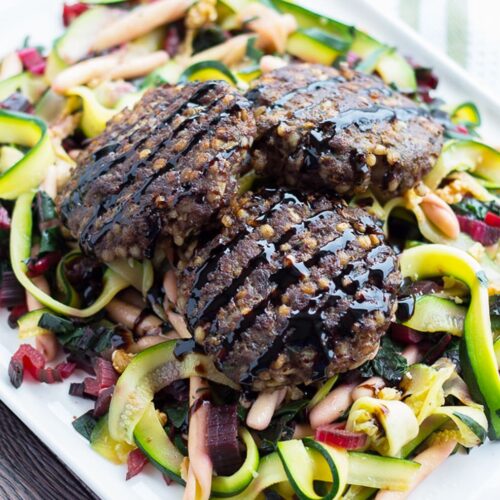 Oven Roasted Bison and Barley Burgers
Ingredients  
450

g

roughly 1lb ground bison meat

1

cup

cooked barley

1

egg

1

small onion

finely chopped

1

tsp

flat leaf parsley

finely chopped

¼

cup

"italian" breadcrumbs *

salt and pepper
Instructions 
Preheat the oven to 375F. Mix together all ingredients and shape into palm-sized patties about ¼ inch thick. For best results, the burgers should be shaped then covered and refrigerated for a minimum of 2 hours (longer the better, up to 8 hours is acceptable) before cooking.

Warm up a little bit of olive oil in a non stick skillet and work in batches to brown the patties on both sides. Place the browned patties on a baking rack and line the area underneath with aluminum foil to catch any drippings. Bake for 15-20 minutes, turning once, until no longer pink inside. Do not overcook.

You can eat these in a burger bun with your favorite fixings, or serve on the side with lots of veggies and a drizzle of balsamic cream.
* make your own Italian Seasoning by mixing:
2 Tablespoons basil
2 Tablespoons marjoram
2 Tablespoons oregano
2 Tablespoons rosemary
2 Tablespoons thyme
Add 1/2 teaspoon to the breadcrumbs and store the rest in an airtight container.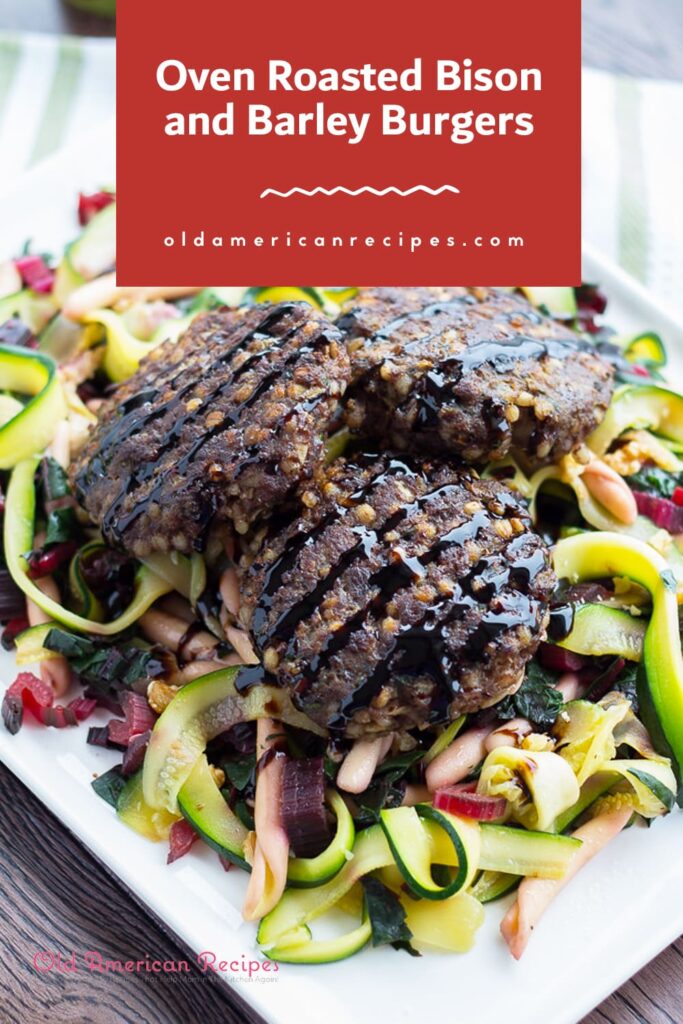 Sharing is caring!