Sharing is caring!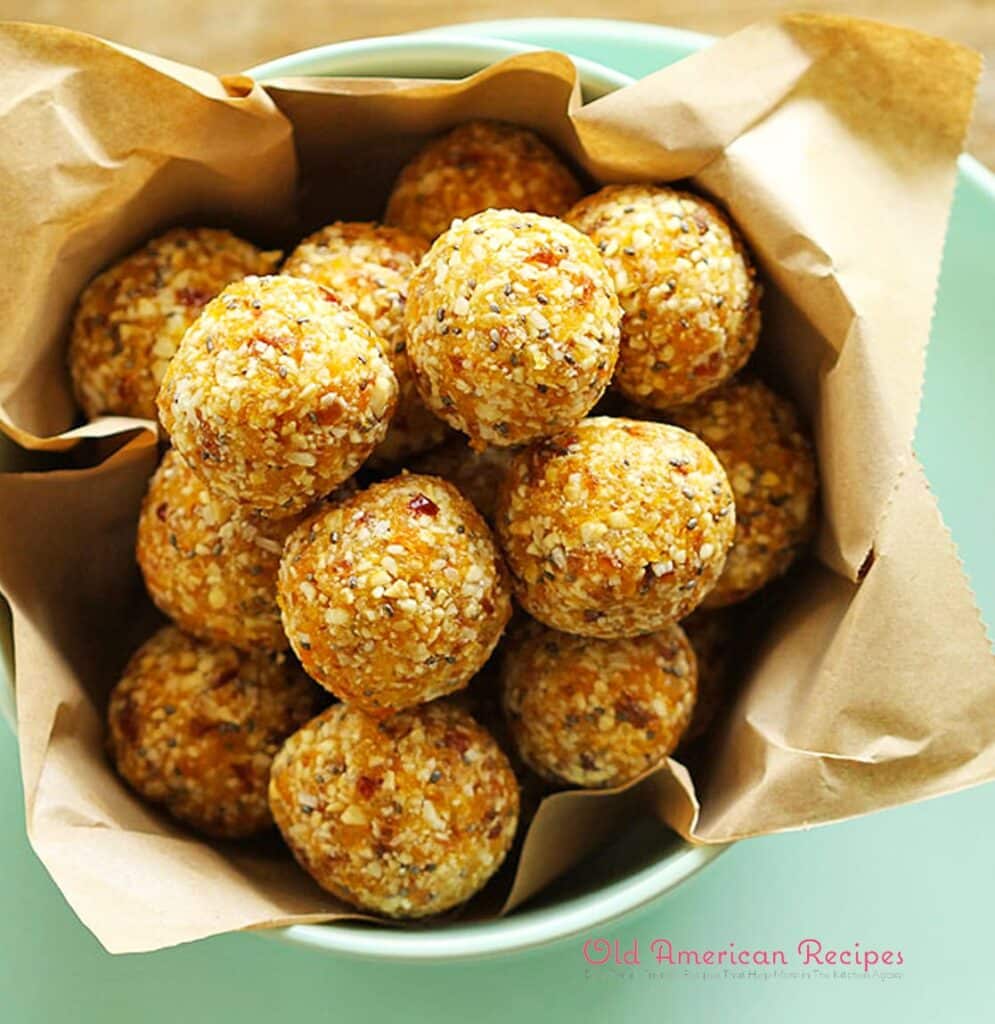 These no bake apricot coconut energy bites are better for you than store-bought muesli bars and taste better too!
I know what you are thinking – Cassie, you have a problem.  You seem to have some kind of strange addiction to making energy bites.  And to that I say it's the best dang addiction you can have!  So sue me!
Ok don't really sue me but you get my drift!
The entire process of putting together a batch of bites is what I would call therapeutic.  I enjoy putting a bunch of ingredients into a food processor and covering my ears while it whirs into the ever so light roar of a helicopter taking off (ok that's maybe the only part I don't really love).  I like separating the mixture and rolling them up.  And I love the satisfaction I get from seeing rows and rows of perfectly delicious bites laid out on a baking tray.  But the absolute best part of making a batch is knowing that my next snack time involves a couple of these yummy spheres of happiness.  Yep, I'm a weirdo.  And I'm trying really hard not to use the word balls – you've noticed that right?  There's just something not quite right about that.  I totally feel Nicole Kidman on Ellen last week…  But I digress.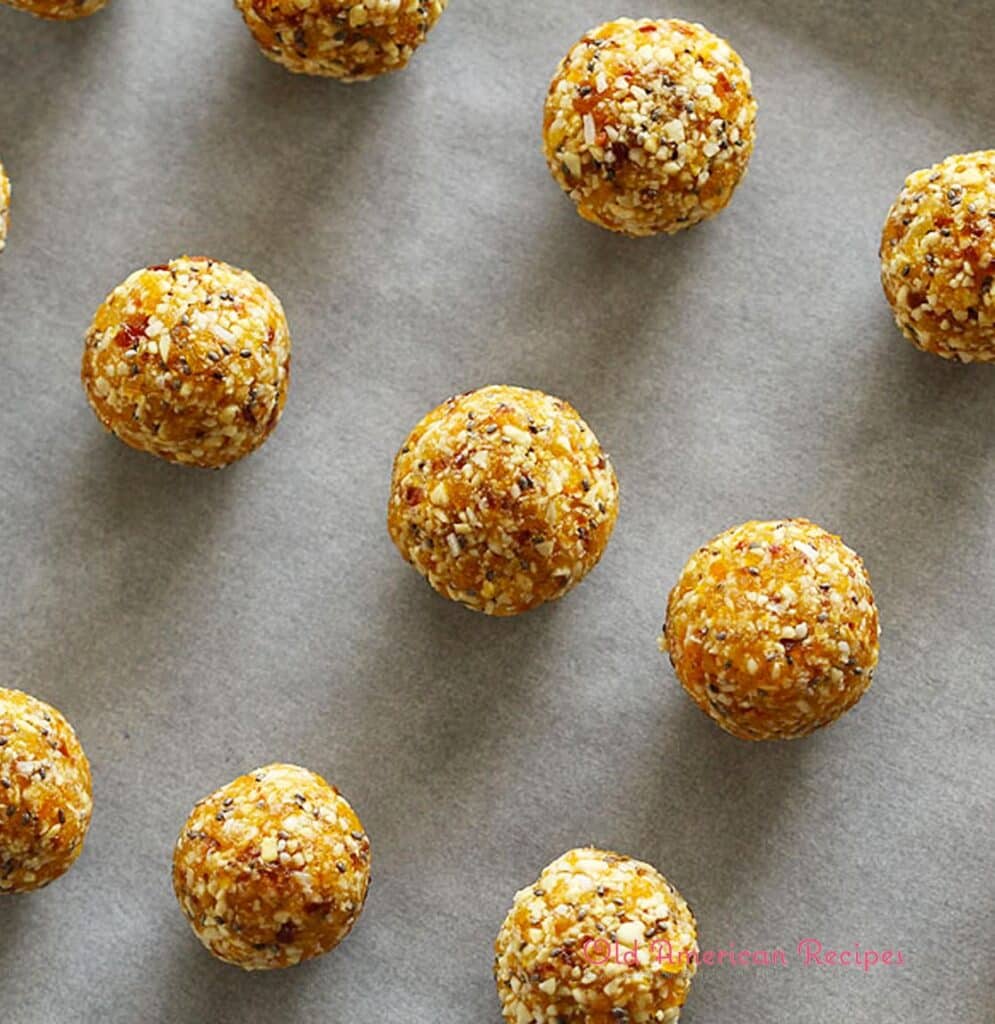 There's these muesli bars that I absolutely love that have apricot, chia and oats in them.  They are high in sugar so I try not to eat them very often BUT I just love the combination and wanted to see if I could recreate them in bite form.  I've had a couple of attempts using oats and they've all been flops, so I'm pushing that aside for a while and bringing you this recipe instead.  And these no bake apricot coconut energy bites are definitely not a flop!
Dried apricots have always been a favourite of mine and they bring such a lovely sweet taste to these bites.  When Adam tried these he was quick to tell me he preferred my no bake chocolate fudge energy bites, but I'm pretty sure that was only because he was genuinely worried I was going to take them completely off the menu.  After specifying that I will continue to keep our fridge and freezer in stock with all his favourites, he gave these a glowing review.  But really, I was rather hoping he didn't like them so I could have them all too myself!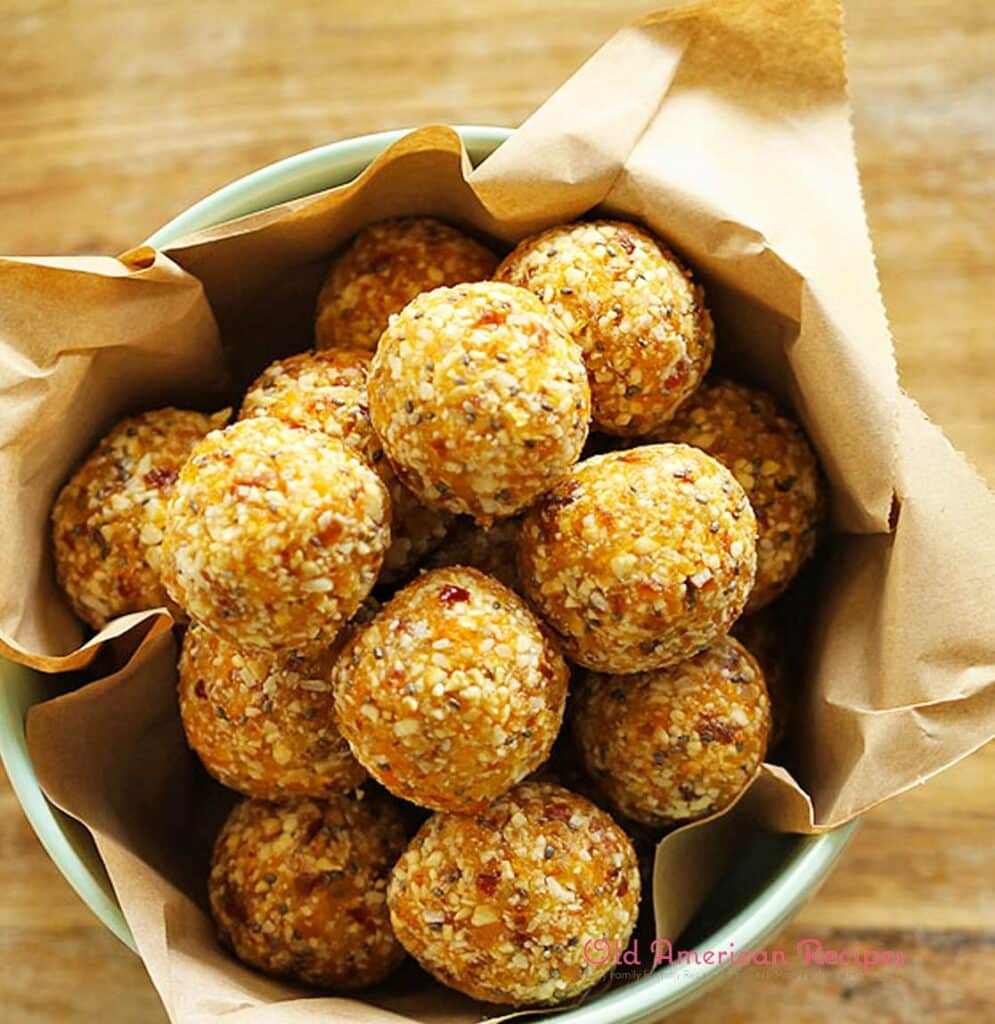 I've tested the recipe 4 times now and today I omitted vanilla extract and salt purely by accident but I have to say they taste great without so if you are trying to cut back on salt or don't have vanilla essence you can still make them!
I suspect these would be perfect for kid's lunch boxes but let's be real – you'll probably want to keep them all for yourself too!  Enjoy friends 🙂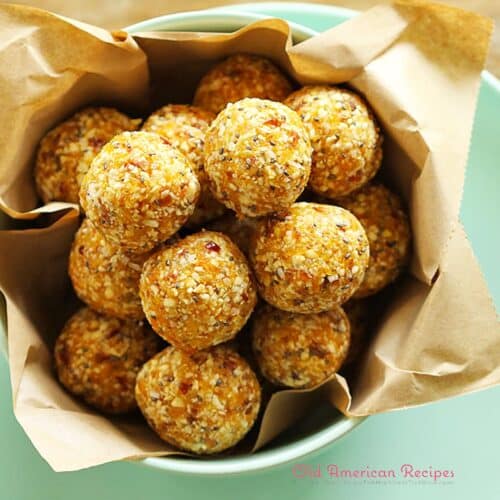 No Bake Apricot Coconut Energy Bites
Ingredients  
1

cup

dried apricots

1

cup

raw cashews

½

cup

pitted medjool dates

½

cup

unsweetened shredded coconut

1

tbsp.

chia seeds

1

tsp

vanilla extract

Pinch

of salt
Instructions 
Place all ingredients in a food processor and process until well combined. The mixture should hold together if you press between your fingers. If it's too loose, add a tablespoon or two of water to bind and process again. Continue until you achieve desired consistency.

Roll a tablespoon of mixture into balls with damp hands and place onto a tray.

Transfer tray to fridge for 30 minutes to set and then store in an airtight container.

Enjoy
Notes
Will keep in the fridge for 1 week or the freezer for 3 months
Adapted from Happy Healthy Mama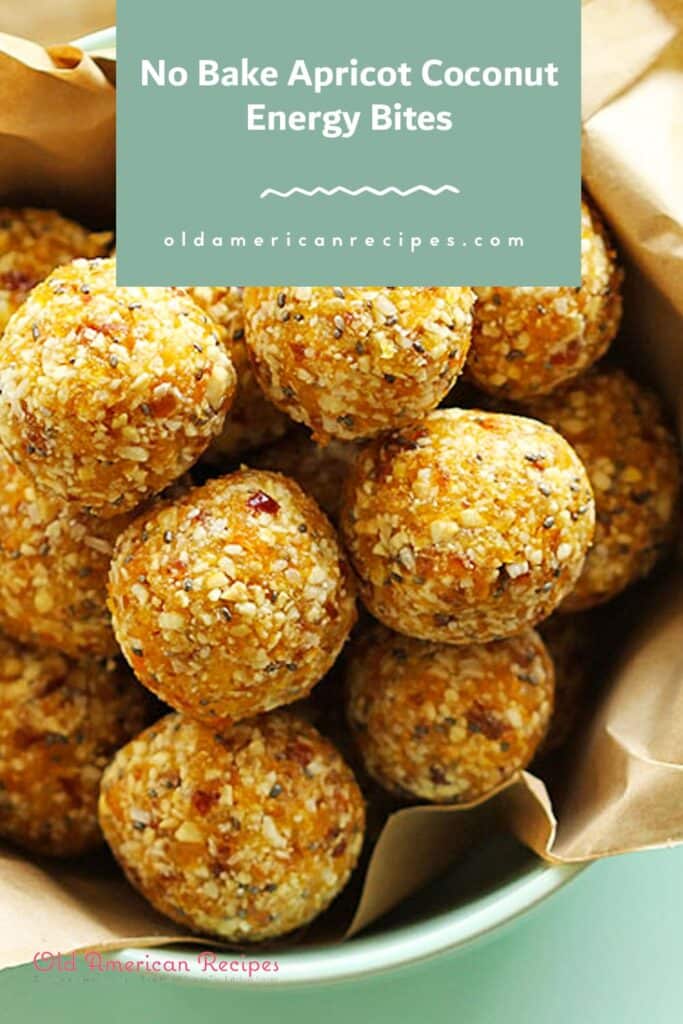 Sharing is caring!