Sharing is caring!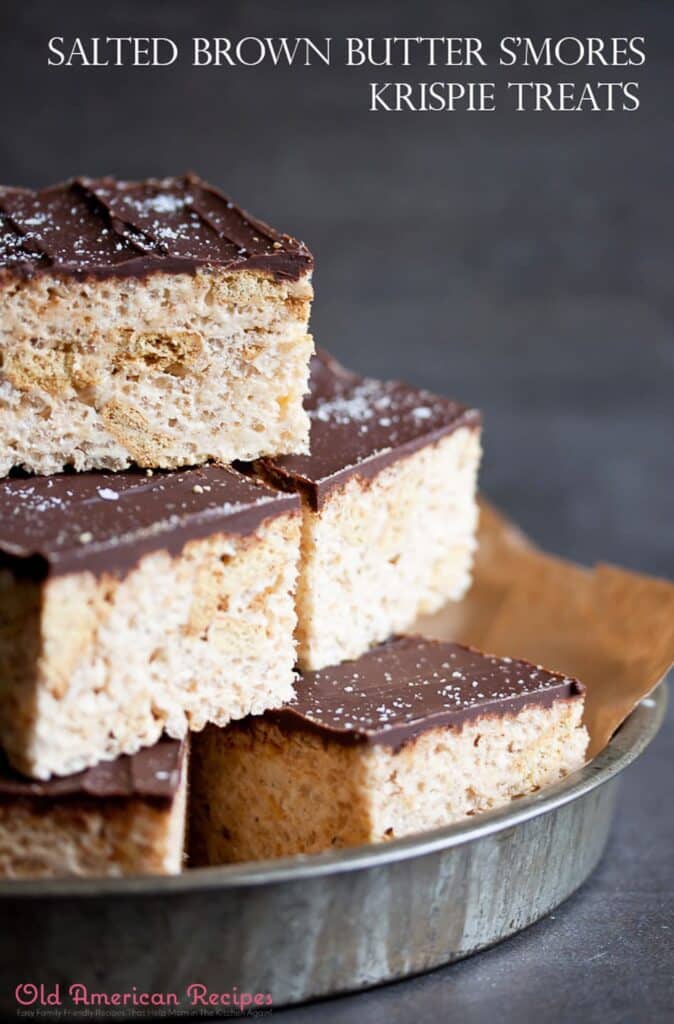 I'm just going to throw it out there and say that these may just be the most delicious rice krispie treats ever.
Bold statement, I know. But seriously guys, s'mores and rice krispies together is one delicious combination. And lets not forget the salted brown butter. Yeah, it pretty much takes these babies over the top. Salty sweet summertime treat perfection.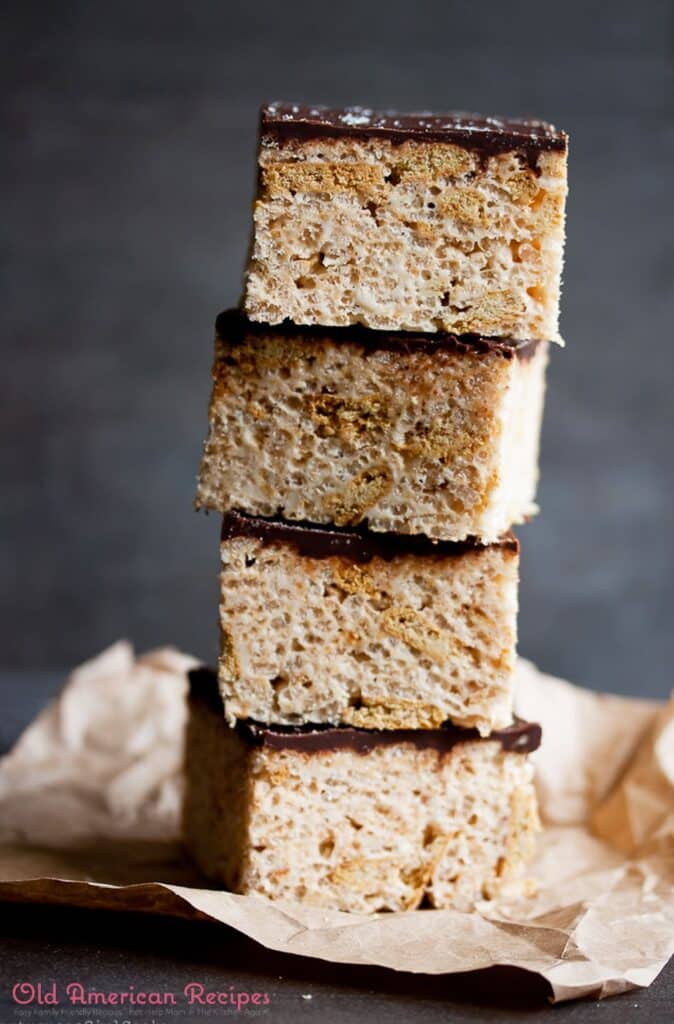 I made my favourite brown butter rice krispie treats from Smitten Kitchen's Book, folded in some graham crackers and topped it with a rich chocolate glaze and some salt. Super simple and super easy. I didn't add in any additional marshmallows or chocolate  into the rice krispies because it's a bit too much for me, but feel free to do so. While sometimes I find rice krispies too sweet, these had such a good balance with the addition of salt, dark chocolate, and of course brown butter (it makes every thing better!).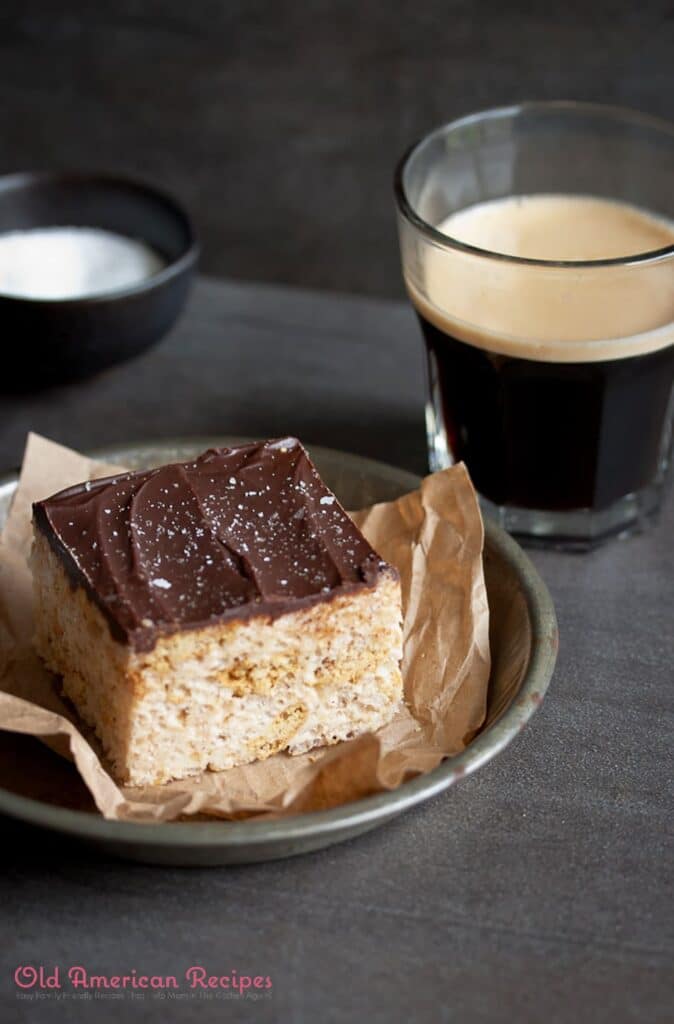 And then I decided to slice one of these in half and and put a toasted marshmallow in the middle and make a rice krispie s'more.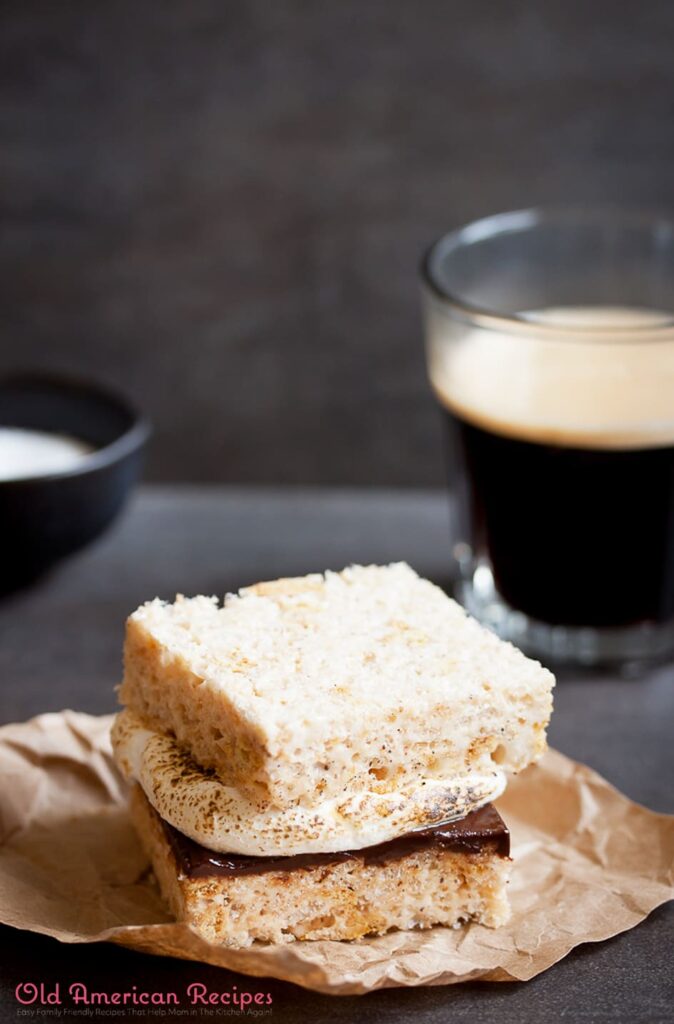 OMG. Best decision evahhhh.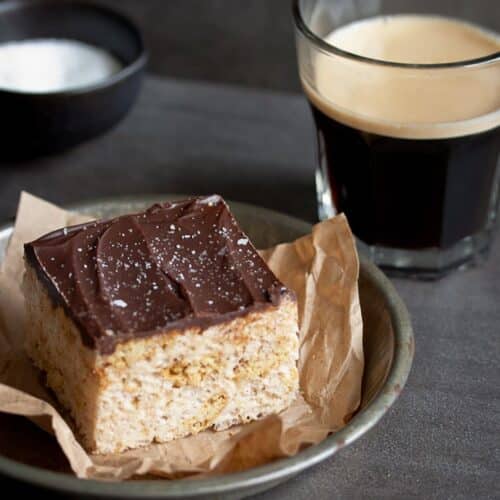 Salted Brown Butter S'Mores Krispie Treats
A combination of everyones favourite treats with a twist. Salted brown butter krispie treats studded with graham crackers and finished with a rich chocolate glaze and salt for a perfectly sweet and salty treat.
Ingredients  
8

tablespoons

1 stick unsalted butter

heaping 1/4 teaspoon flakey sea salt

10-

ounces

large or mini marshmallows

5

cups

puffed rice cereal

4

ounces

graham crackers

about 6 large crackers, roughly broken into pieces

Chocolate Glaze

6

ounces

bittersweet or semi-sweet chocolate

chopped

2

tablespoons

heavy cream

Additional salt for sprinkling
Instructions 
Butter an 8-inch square cake pan and set aside.

In a large pot, melt the butter over medium heat. Stir frequently until the butter has turned brown, smells nutty and there are little brown bits on the bottom. Remove form heat immediately as the butter can burn very quickly. Sprinkle the salt over the brown butter and stir in the marshmallows. Keep mixing the marshmallows until melted and and smooth.

Fold in the cereal and graham crackers until evenly coated. Transfer the mixture to the prepared pan, and press down and smooth the top with a silicone spatula that has been buttered or sprayed. Let cool.

Make the Glaze

When the treats have cooled, prepare the glaze. In a medium microwave safe bowl, combine chocolate and heavy cream. Heat on low power in 20 second intervals, stirring between intervals until the chocolate is melted and smooth. Pour over cooled treats and smooth top with an offset spatula. Sprinkle with additional salt. Refrigerate until chocolate is set. Cut into squares.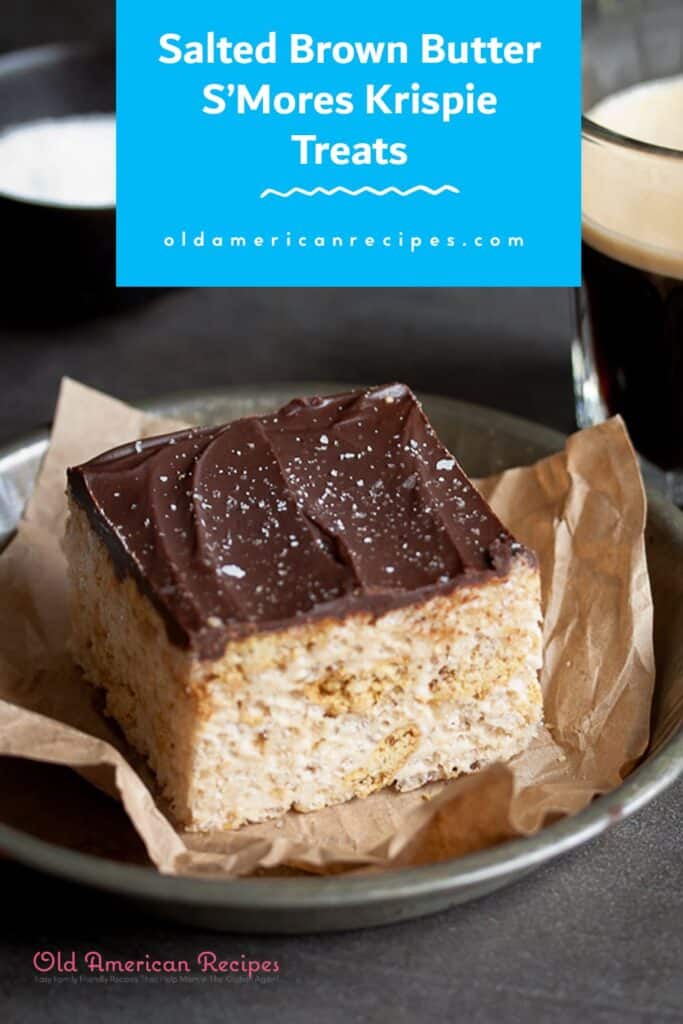 Sharing is caring!