Sharing is caring!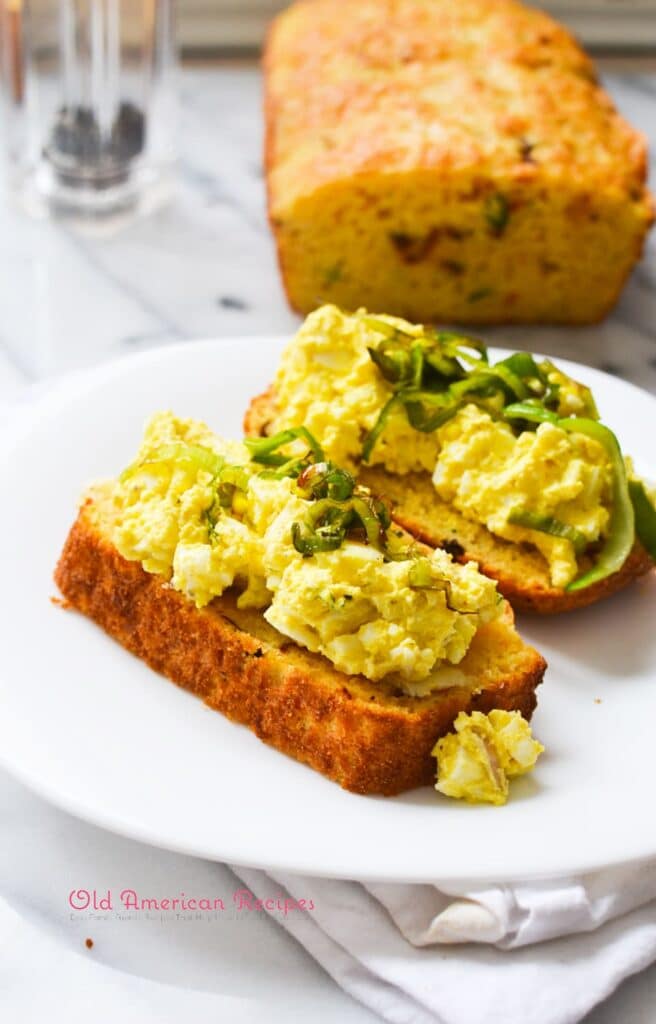 January has been all kinds of crazy. My bank account got hacked, I realized my passport was expired 6 weeks before leaving the country, my dentist gave me sad news….and other, bigger, things that I'm keeping to myself. I don't have triskaidekaphobia, but I'm starting to think I should, because 2013 pretty much hates me
I've written about the importance of good friends before, but you never really realize how lucky you are until you need to call on them for support when life gets real. In one of my crazy lady moments, I called a friend crying and babbling about the goings on in my life, and she raced over with a bag of gummies, mini brownies, and Reese's peanut butter cups. My other friend has been listening to me (not crying, I'm cool now) on the phone almost every night with offers of sleep overs and girlie movies. These two ladies know me, and when times are tough they have my back. I honestly couldn't be happier.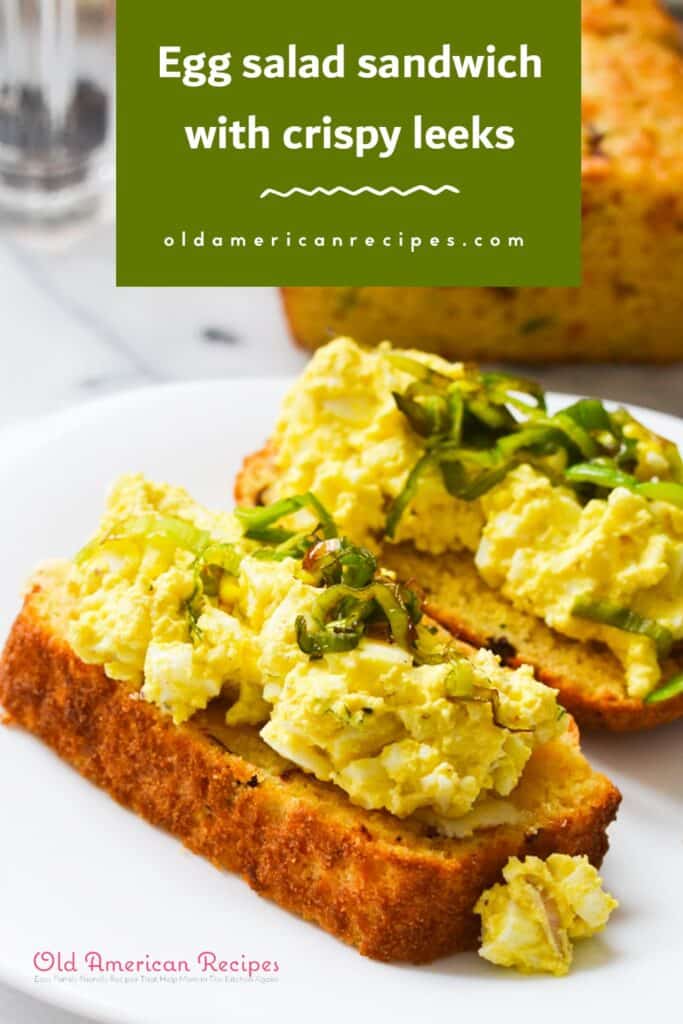 Because of the wildness in my life, I've decided to give you something easy today. This is one of the best meals I've had all month. I love a good egg salad, I love the blog A Thought For Food, and I need things to be simple, so enjoy this magic piece of awesomeness. It's the leeks that make it taste like heaven!
Remember it later
Like this recipe! Pin it to your favorite board NOW!
Pin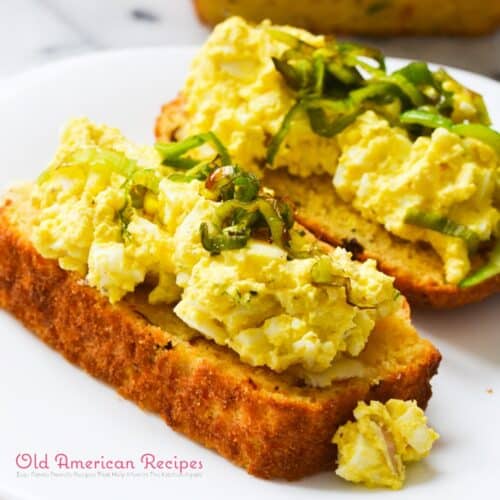 Egg salad sandwich with crispy leeks
Ingredients  
4

eggs

1

tsp

fresh dill

chopped

1

shallot

minced

1

tbsp

olive oil

1

tsp

Dijon mustard

salt and pepper

to taste

1/2

fresh leek

green parts only, washed and sliced

1

tbsp

butter

Slices

of multigrain or whole wheat bread

I used a baguette
Instructions 
Place the eggs in a pot and cover with cold tap water, until there is about an inch over the eggs. Set burner to high and bring the water to a rolling boil. Once it reaches that point, you can reduce the heat to low-medium. Cook for an additional 10 minutes. Once cooked, immediately remove from heat and run cold water over them, or immerse in an ice bath until completely cooled.

Peel the eggs and place in a medium-sized bowl. Begin mashing the eggs until the salad is fairly chunky. Add in the dill, olive oil, mustard, and shallot, and continue mashing until it reaches your desired consistency. Set bowl aside and begin working on the leeks.

In a pan, add the butter and set the burner to medium high heat. Once the butter has melted, add the leek greens and cook for 5-7 minutes, until browned.

To assemble an open-face sandwich: take one slice of bread and spoon half of the egg salad on top. Spread evenly across and then top with some of the crispy leeks. Repeat with other slices of bread.
Sharing is caring!