Sharing is caring!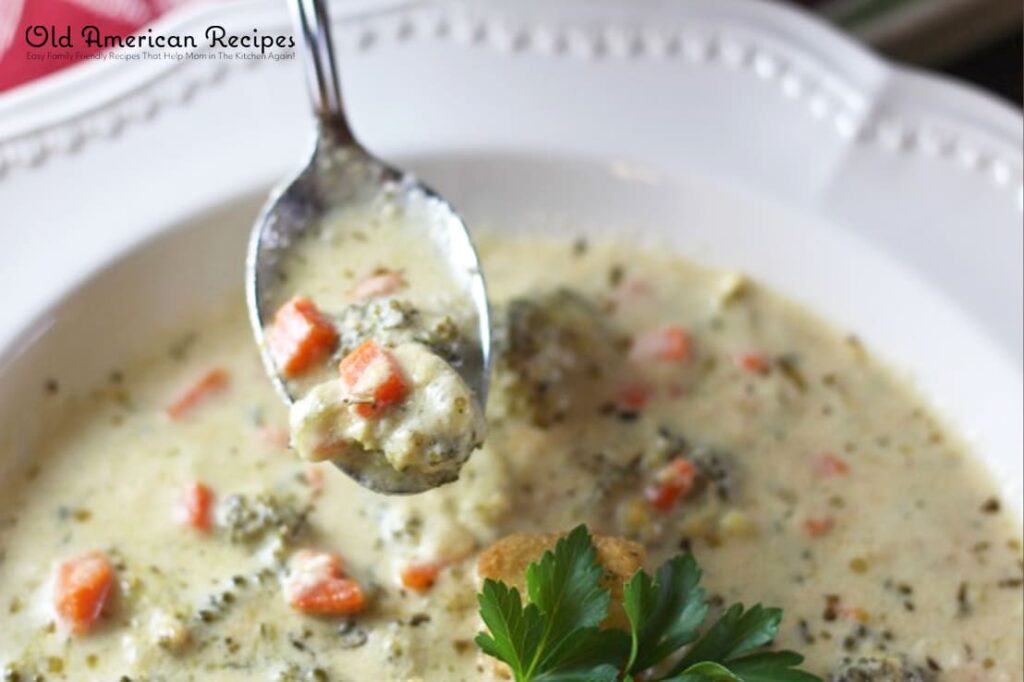 Comfort in a bowl.  Diced carrots, onions, and small broccoli flowerets are cooked to tender perfection in a base of chicken stock, cream, and cheddar cheese.  There's just one ingredient that sends it over-the-top savory good.  It's a must-have in every cook's arsenal.
Herby, creamy, savory heaven.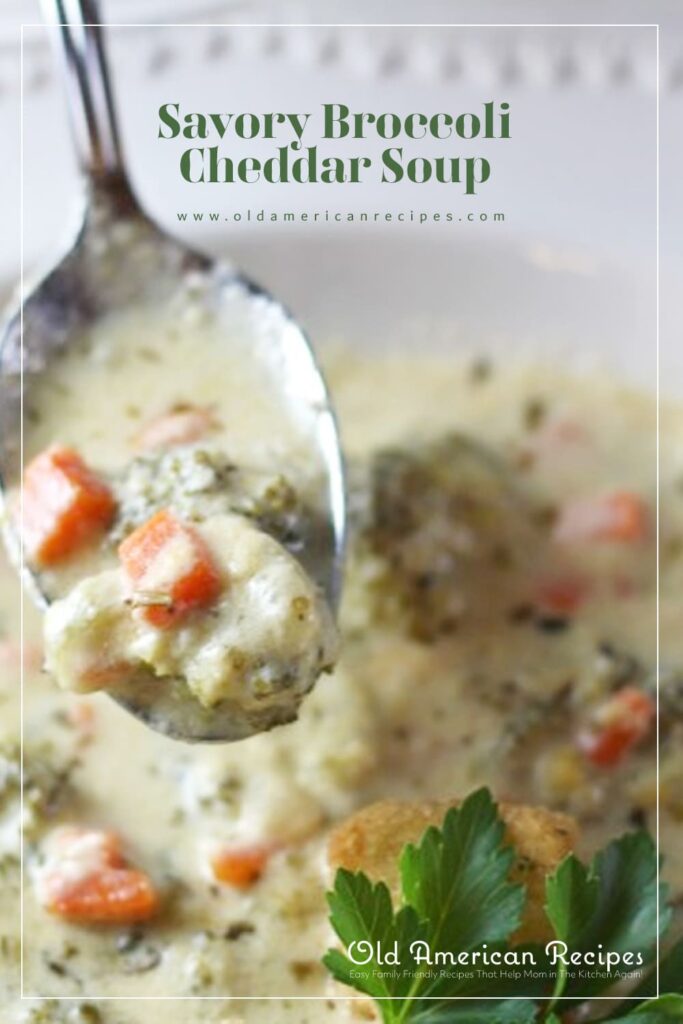 Soup isn't rocket science.  Though there may be some of you that might be intimidated looking into the bowels of a big pot.  I suppose that could be daunting.
The good news is, soup is easy to make.  It's easy on the budget.  It's easy on time.  And if you're lucky, you might just have all of the fixin's in your fridge or pantry.  In many cases, this is true. It's amazing what kinds of things you can throw into a pot and have it turn out tasting delicious.
My personal motto is "Take something ordinary and make it sensational."  I like the simple way of doing things.  This goes for cooking and baking as well. Usually it's just that one special splash of something that can take a dish to a whole new level.
In this soup, the key blend is Herbs de Provence.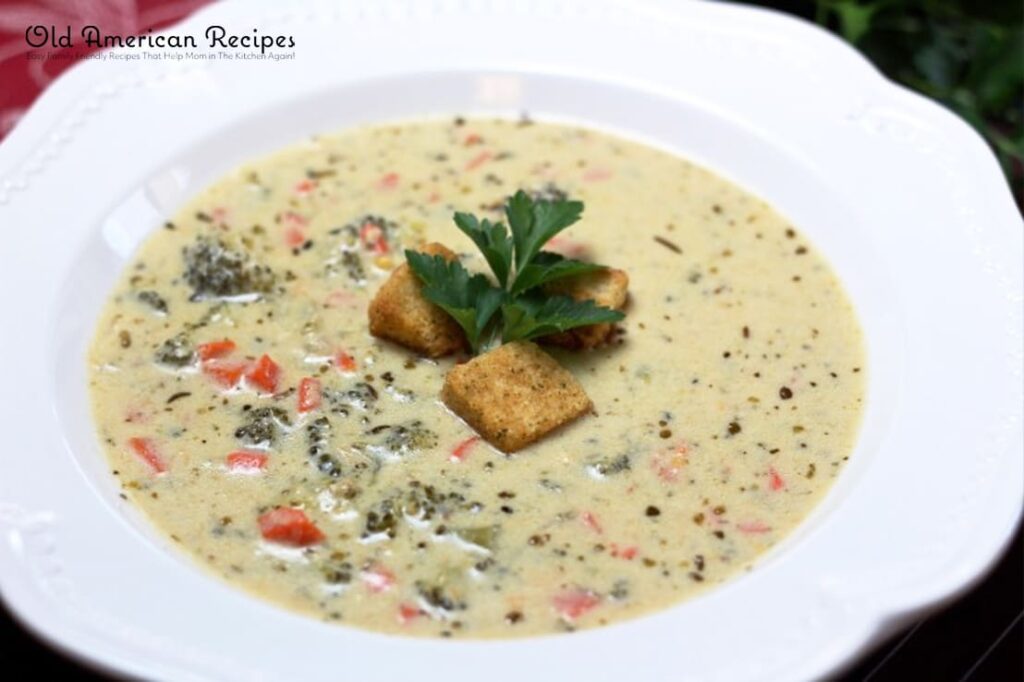 For those of you that know me, I adore Herbs de Provence.  It's a French culinary blend of thyme, basil, fennel, savory, rosemary, and lavender.  I'm in the process of refining my own personal blend that I will be happy to share with you once it's perfected.  The addition of lavender tames the other herbs and sets off a fragrance that's delightful.  Not in a perfumey way.  Just aromatic.
Soup is where the slow cooker can come in handy.  The initial prep can be done in a saute or chef pan, then added to the fresh cut vegetables in the vessel of the crock pot.  This is how I chopped up the broccoli and carrots for this tasty dish.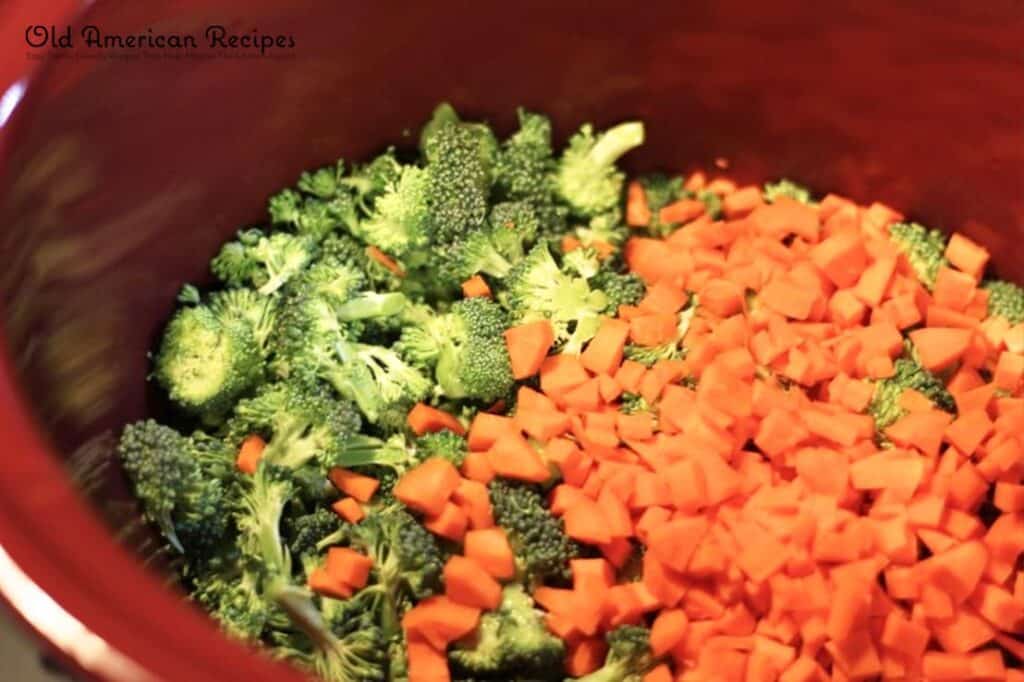 Once the onions are cooked in butter, the roux is made.  Roux is equal parts of butter and flour.  Once those are whisked together, chicken stock is gradually added, whisking constantly until smooth.  Then the cream and herbs are added to form the base.
When that's done, it's all poured over the veggies, then cooked on low for 4-5 hours, until the vegetables are tender.  The cheese is added at the end until melted and warm.  Get ready for a delicious, filling meal.
Rich.  Flavorful.  Warm.  Savory.  Is your mouth watering yet?  If I've managed to tempt you, your tastebuds will be grateful.  So will your family, friends, neighbors, or whomever else you feed.  This fits the bill on a cold, autumn day.
Just in case you're willing to give it a try, here's the simple recipe I use over and over.  This is especially good after a day of raking leaves and yard work.  Let it simmer in the slow cooker until you're ready to come in.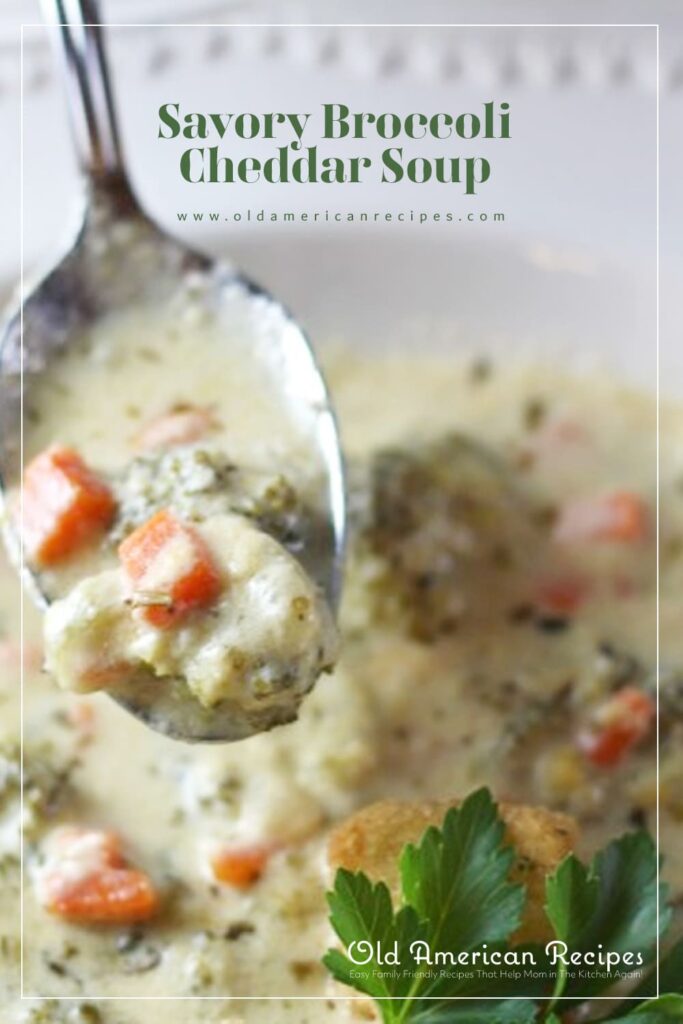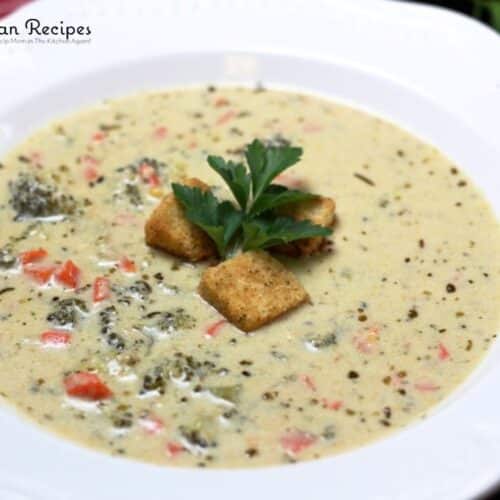 Savory Broccoli Cheddar Soup
A savory broccoli herb cream soup with carrots and onions, simmered until tender, then finished with the addition of sharp cheddar cheese. It will be ready when you are!
Ingredients  
¼

cup

butter

½

cup

diced yellow onion

one small

¼

cup

all-purpose flour

2

cups

chicken stock

or 2 cups hot water plus the chicken bouillon cube equivalent

2

cups

half and half

1

tablespoon

herbs de provence

2

cups

chopped broccoli flowerets

1

carrot

diced

2

cups

sharp cheddar cheese

shredded

salt to taste
Instructions 
In a large saute or fry pan, melt the butter over medium heat.

Add onions and cook until tender while stirring.

Add the flour, and whisk until smooth.

Then gradually add the chicken stock, whisking constantly until smooth.

Continuing to whisk, add the half and half until fully incorporated.

Add the herbs and stir well. Remove from heat.

Place the broccoli and carrot into the bottom of a crock pot.

Carefully pour the hot cream mixture over the vegetables.

Cover and cook for 4-5 hours on low.

When vegetables are tender, add the cheese and stir until blended.

Set on warm until ready to serve.
Notes
This recipe can easily be doubled for larger or more servings.
Be sure to serve some rolls and/or a nice green salad on the side.  Enjoy!
Sharing is caring!