Sharing is caring!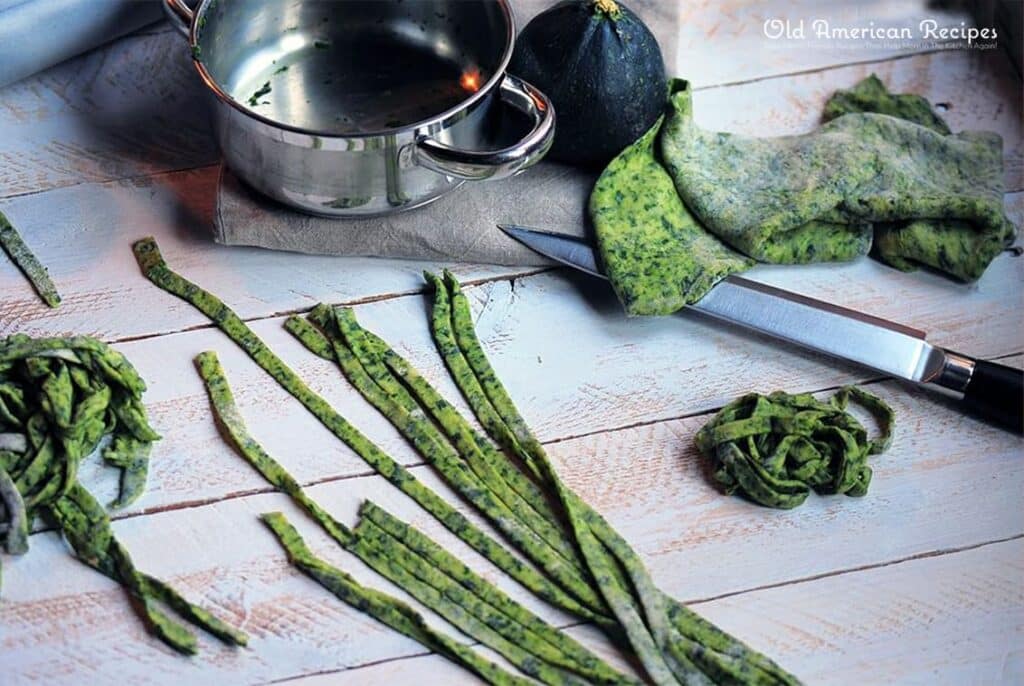 Have you ever tried making your own pasta? My grandfather was famous for making the best, the thinnest pasta in our family. He was doing everything by hand. His pasta was always so perfect! When I was a child, I used to help him, but my noodles has never been that beautiful. Few days ago, I decided to try once again. And since Spring is coming, I decided it was time to make a green, spinach pasta! Believe me, homemade pasta tastes 100 times better than store-bought one!
PS. Old American Recipes is finally on Pinterest and Instagram! I will be very happy to connect with you there!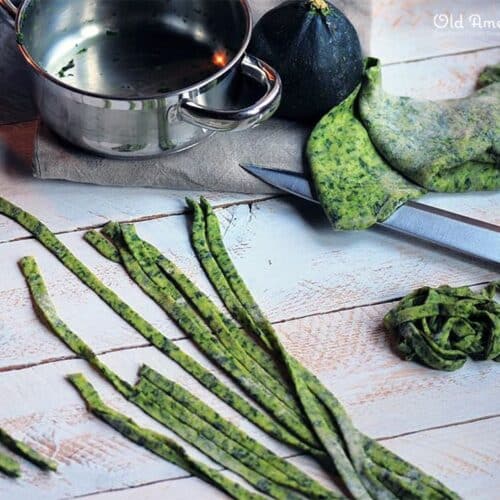 Homemade Pasta with Spinach
Ingredients  
2

cups

flour

3/4

spinach puree

2

eggs

1/6

tsb salt
Instructions 
Place flour into the bowl of stand mixer.

Create a deep well in the middle of the flour.

Crack the eggs into this well. Mix together until combined.

Add spinach and salt. Continue mixing.

Tip the dough out on to a floured surface and knead for a few minutes until smooth.

Cover the dough and allow it to rest for 30 minutes.

Roll out with a rolling pin as thinly as possible.

Cut the long stretch of dough into noodle-length sheets.

Cook it immediately for 5-6 minutes or dry and store in an airtight container.

Bon Appétit!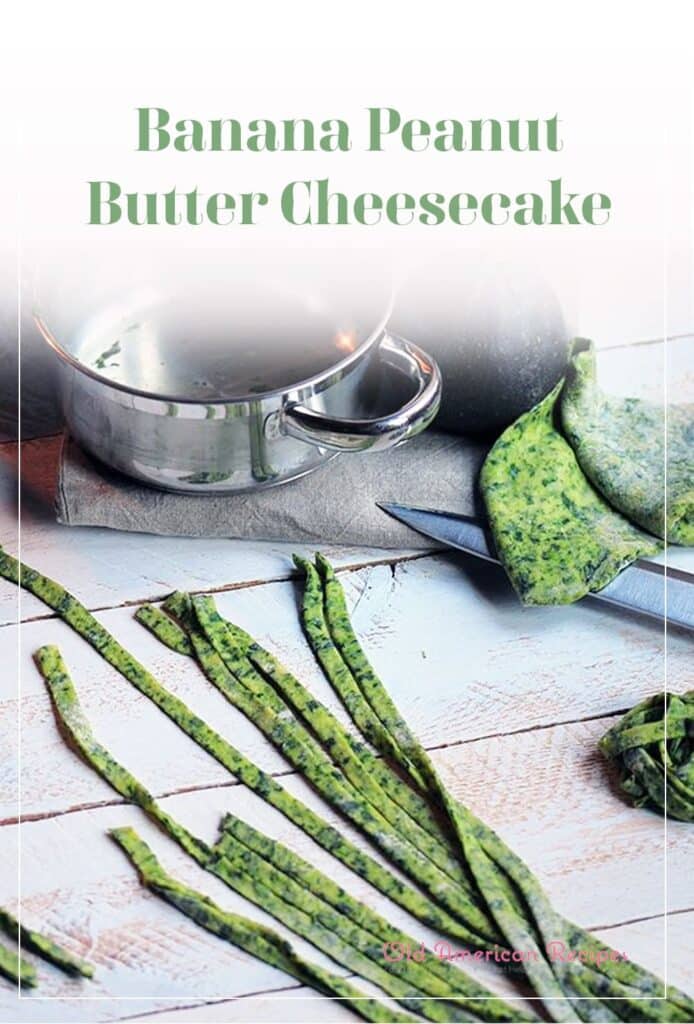 Sharing is caring!