Sharing is caring!
Scroll to Bottom for Printable Recipe Card.
Making an entire cheesecake "because you feel like it" when there are only two people to consume a whole cheesecake can only end in a tummy ache.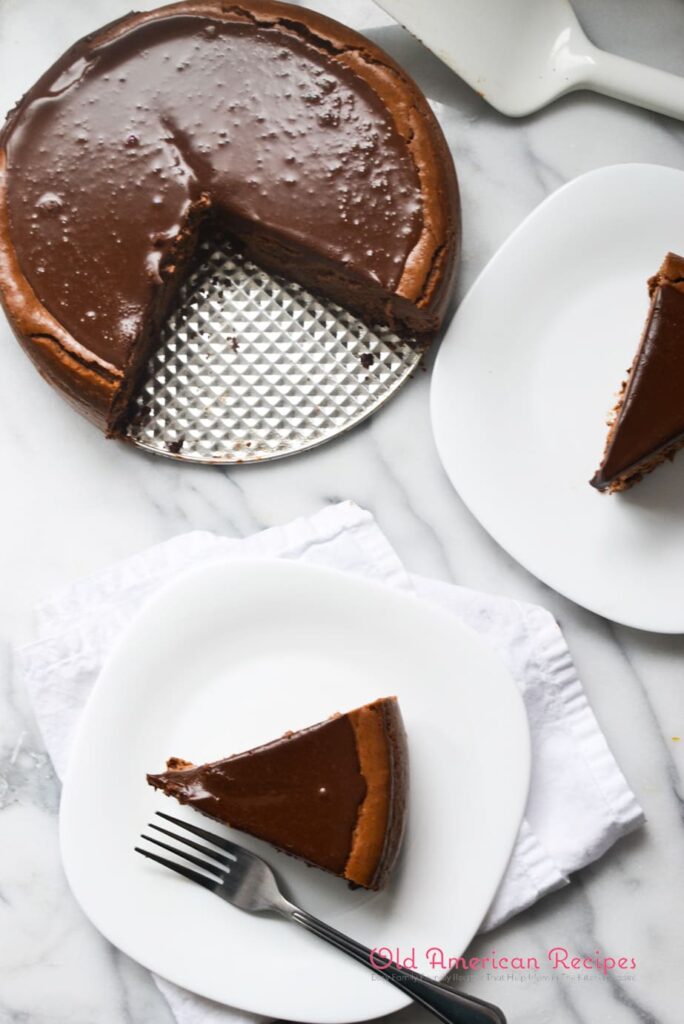 But the lead up to the tummy ache is pretty awesome.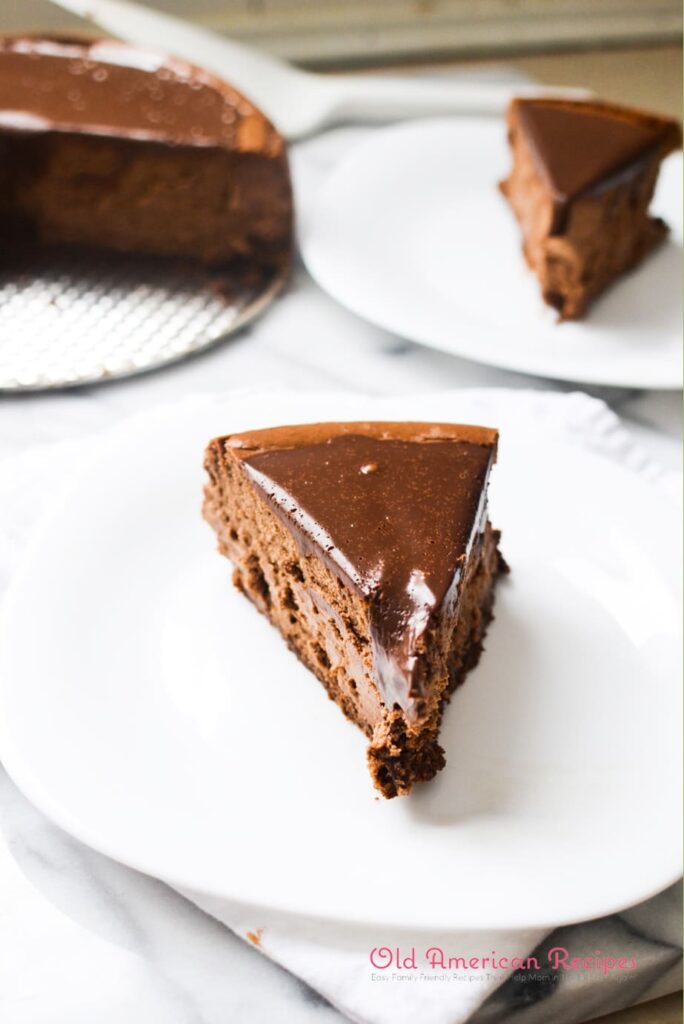 Because chocolate-filled things are delicious and over doing it once and a while is A-OK with me.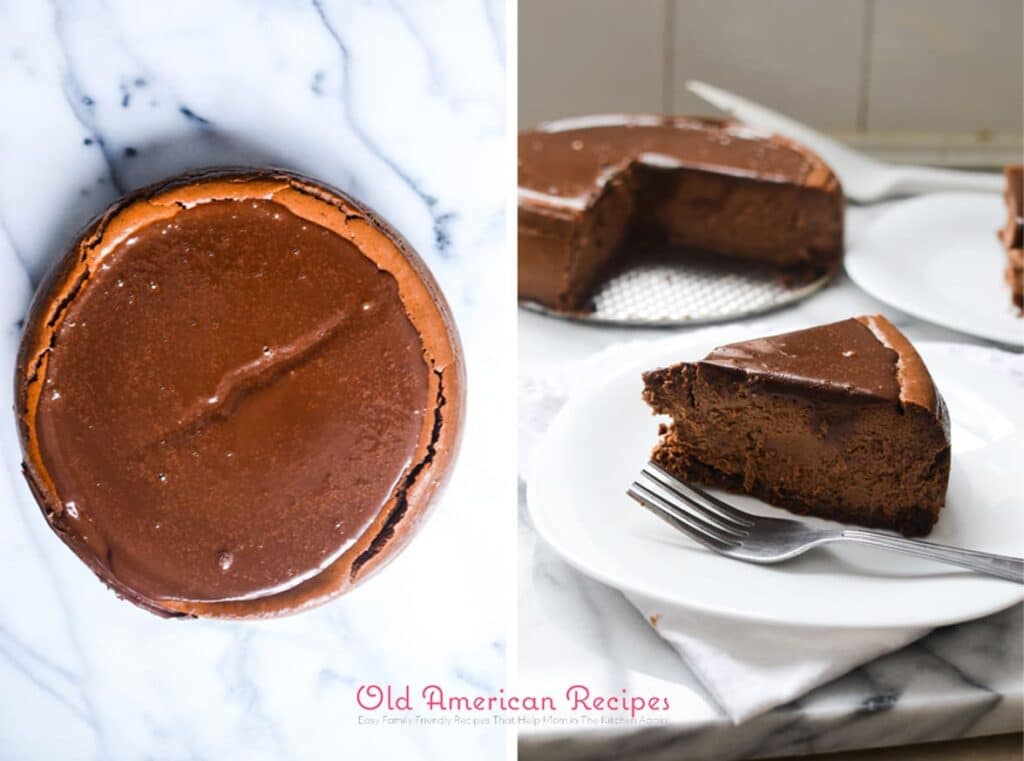 I take French lessons twice a week, and this past week in class everyone had to say what their favorite food was (umm…duh, ice cream and pizza are tied for me)! Interestingly, about 1/3 of the class said cheesecake was their favorite food.
Does this surprise you? I mean, I LOVE (!!) cheesecake, but it's one of those once and a while, special treat type foods that I make and eat. You know?
Remember it later
Like this recipe! Pin it to your favorite board NOW!
Pin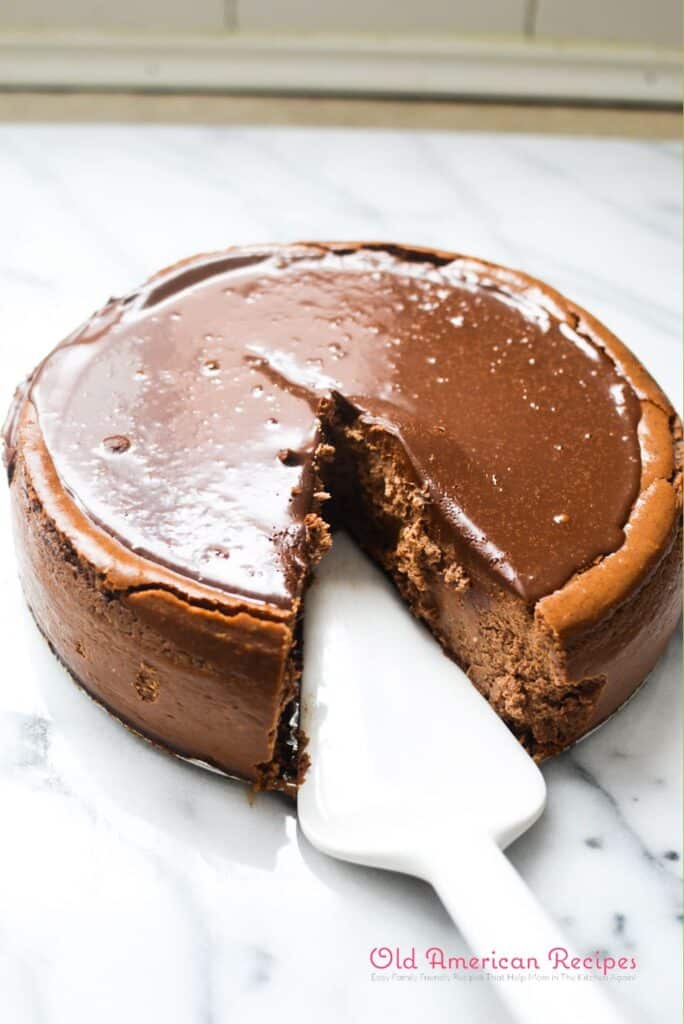 Anyway, talking about cheesecake in class reminded me that I haven't made one in a while, that I had some Guinness in the cupboard that needed to be paired with chocolate, and got me in the kitchen with the sole purpose of making this cake (which is rather overindulgent and ridiculous, but you know me!!)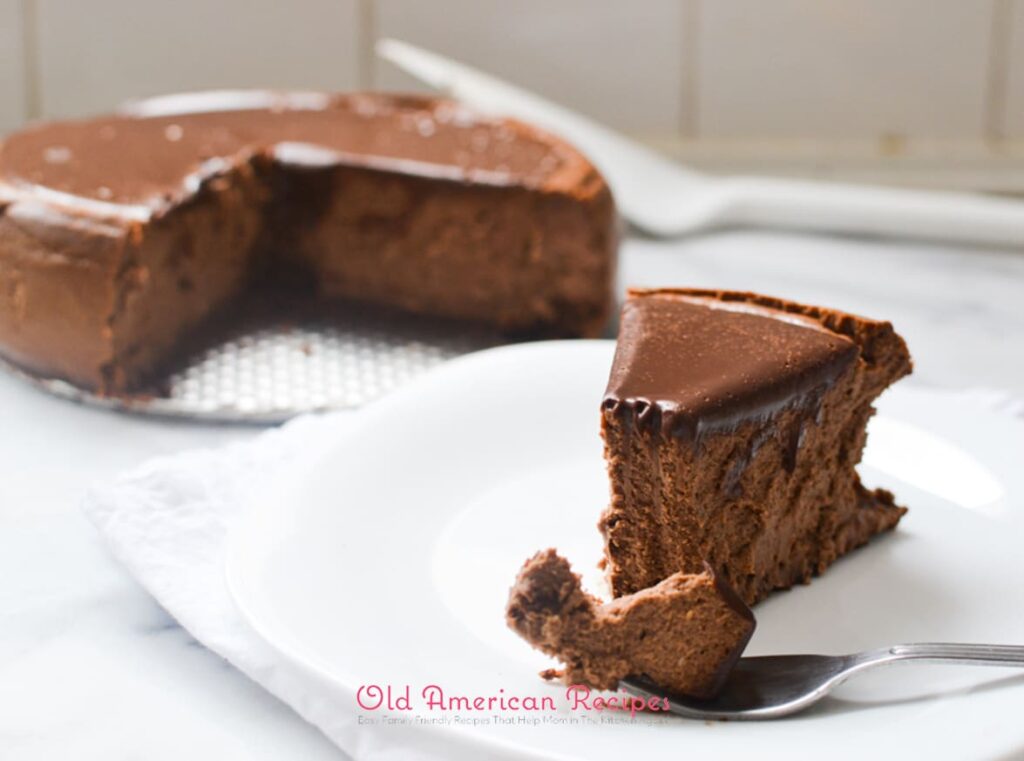 I had never even tried a chocolate cheesecake before making this, so adding cocoa powder to my filling was a strange and beautiful experience. But the result was the luscious and creamy cake that you see below.
Annnnd I topped it with chocolate ganache because life is beautiful.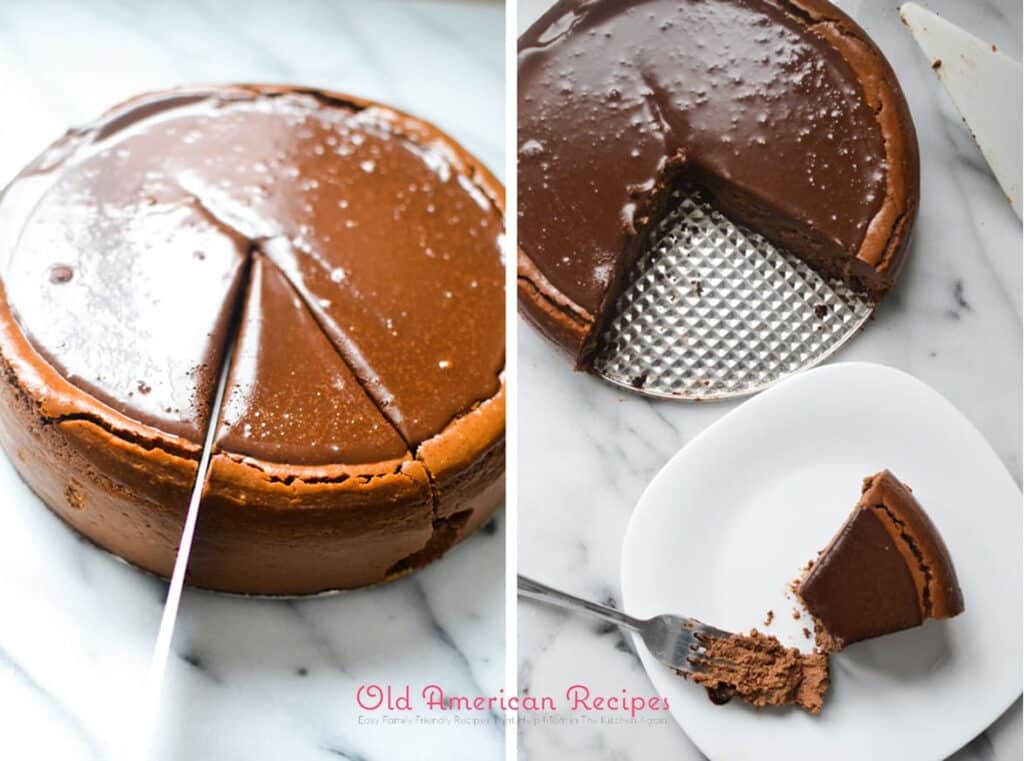 This is the last of my St. Patrick's Day recipes until the 17th, but I wanted to leave you with a good one. The week is over, after all.
You can also check out my:
Guinness floats
Irish chocolate mint cookies
Irish soda bread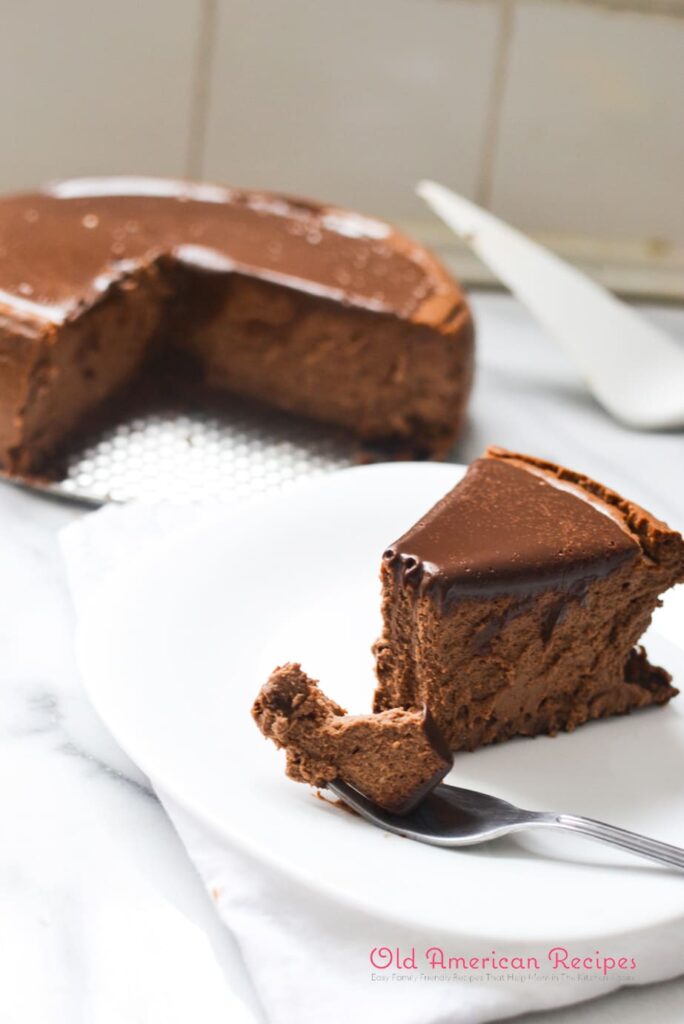 Have a great weekend!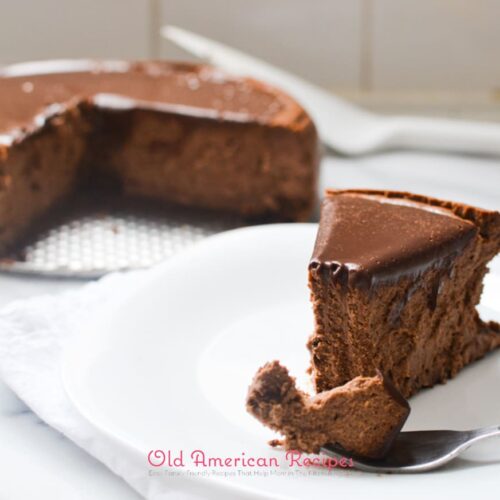 Guinness Chocolate Cheesecake
Ingredients  
Crust:
1

cup

graham cracker crumbs

2

tbsp

cocoa powder

1

tbsp

granulated sugar

3

tbsp

unsalted butter

melted
Cheesecake:
12

ounces

dark chocolate

chopped

2

tbsp

heavy cream

room temperature

3

8 ounce packages cream cheese, room temperature

1

cup

granulated sugar

1/2

cup

sour cream

room temperature

3

large eggs

room temperature

1

tsp

pure vanilla extract

3/4

cup

Guinness

room temperature
Glaze:
3

ounces

dark chocolate

finely chopped

6

tbsp

heavy cream

1

tbsp

unsalted butter

at room temperature
Instructions 
Make sure your ingredients are at room temperature and preheat oven to 350 degrees F.

In a small bowl, mix the graham cracker crumbs, cocoa powder, sugar, and melted butter together. Press mixture into the bottom of a 9-inch spring form pan.

Melt the chocolate and cream together in a double boiler or in the microwave (1 minute, stirring once in the middle). Stir to combine completely and allow to cool slightly.

In a large bowl, beat the cream cheese until creamy with an electric mixer. Mix in the melted chocolate mixture, sugar, sour cream, eggs, and vanilla until completely combined. Mix in the Guinness until it is fully incorporated.

Pour the cheesecake filling into the spring form pan. Bake for 60 minutes. Turn off heat and leave cheesecake in the oven with the door slightly ajar for 60 minutes.

Let cake cool completely on the counter and then chill the cheesecake in the fridge (uncovered) for at least 6 hours (I like to leave mine overnight).

To make the glaze, place the chopped chocolate and cream in a small non-stick pot over medium-low heat. Bring to a simmer and whisk until a smooth ganache forms. Remove from the heat and whisk in the butter until completely incorporated. Pour the glaze in an even layer over the chilled cheesecake. Chill cheesecake thoroughly.

To serve, carefully unmold the sides of the springform. Run a sharp knife under hot water to warm the blade, and wipe dry with a towel. Slice cleanly, wiping the blade between slices and reheating as necessary. Serve chilled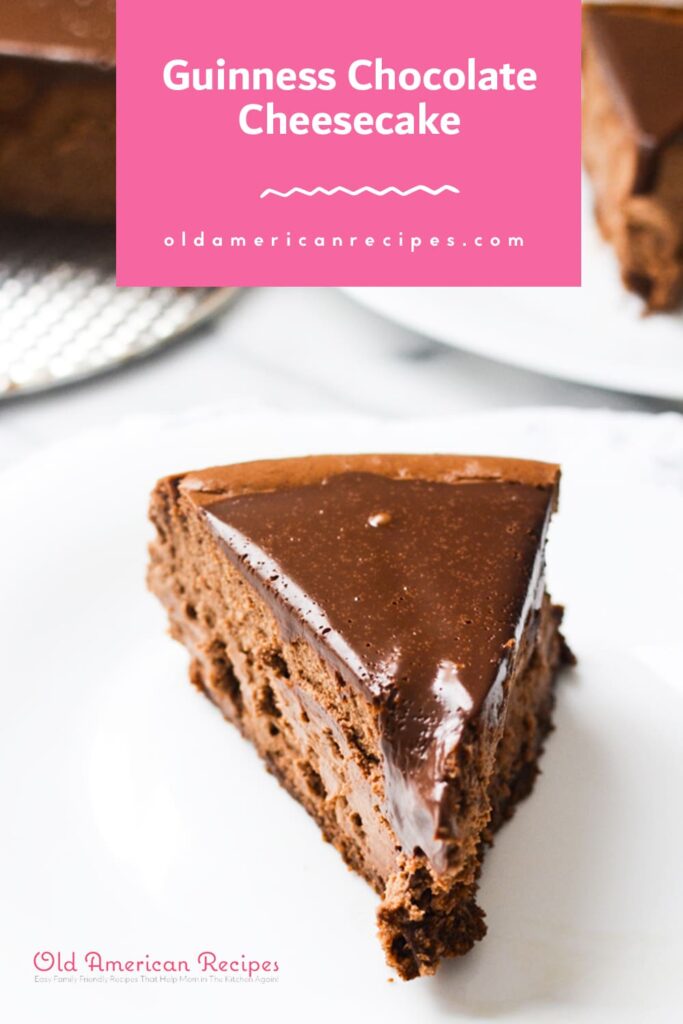 Sharing is caring!