Sharing is caring!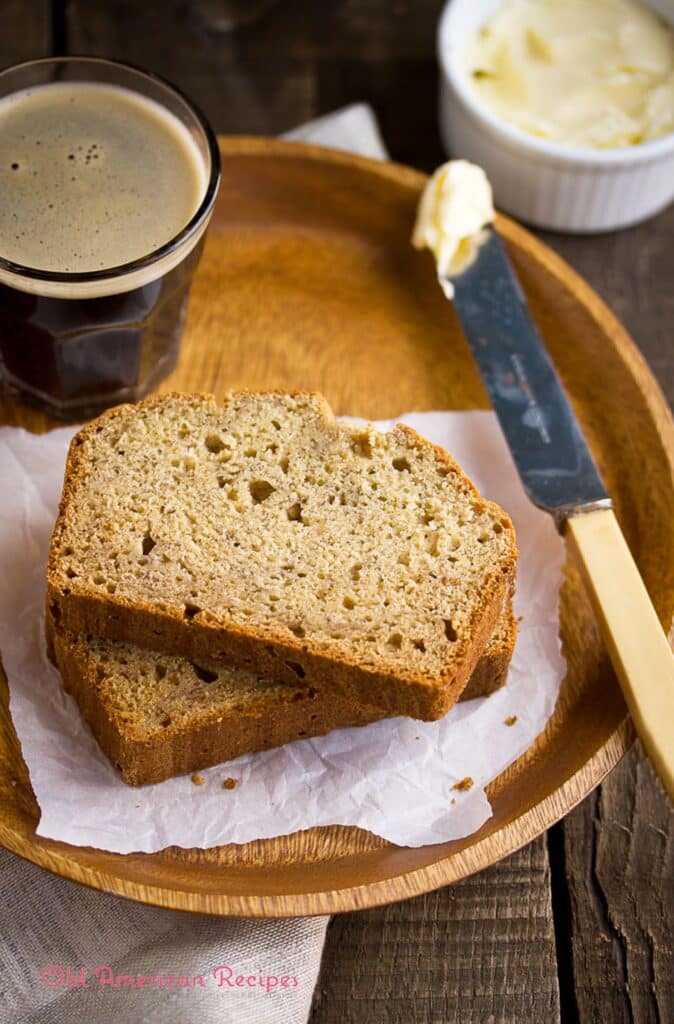 Best Ever Banana Bread is a classic recipe that is loved by many. It is a sweet, moist, and flavorful bread that is made using ripe bananas and a combination of simple ingredients. The recipe is easy to follow and can be adapted to suit different preferences. This banana bread is perfect for any time of the day, whether as a breakfast treat or as a comforting dessert. The aroma of the bread baking in the oven is sure to fill your home with a warm and inviting scent. Give this recipe a try and enjoy the delicious taste of homemade banana bread.
Guys, it's been way to long since I shared a recipe with you! I'm so, so, so sorry for my long absence; it's been a bit crazy around here. But, I promise things are starting to get back to normal, as normal as they can be that is. Almost 9 weeks ago we welcomed our sweet little boy, Oliver to our family! He is a sweet, happy, healthy baby, and we are so happy to have him! And bonus, he's a really good sleeper.  It's truly amazing how quickly you can fall in love with a little baby.
Remember it later
Like this recipe! Pin it to your favorite board NOW!
Pin
You may notice that we got a bit of a facelift around here, and I am happy to share that the site is now mobile responsive. This means that the site is now formatted to provide a better reading experience on mobile devices. Since I like to DIY these things, I'm still working out some bugs, so bear with me while I get everything perfect. I hope you like it!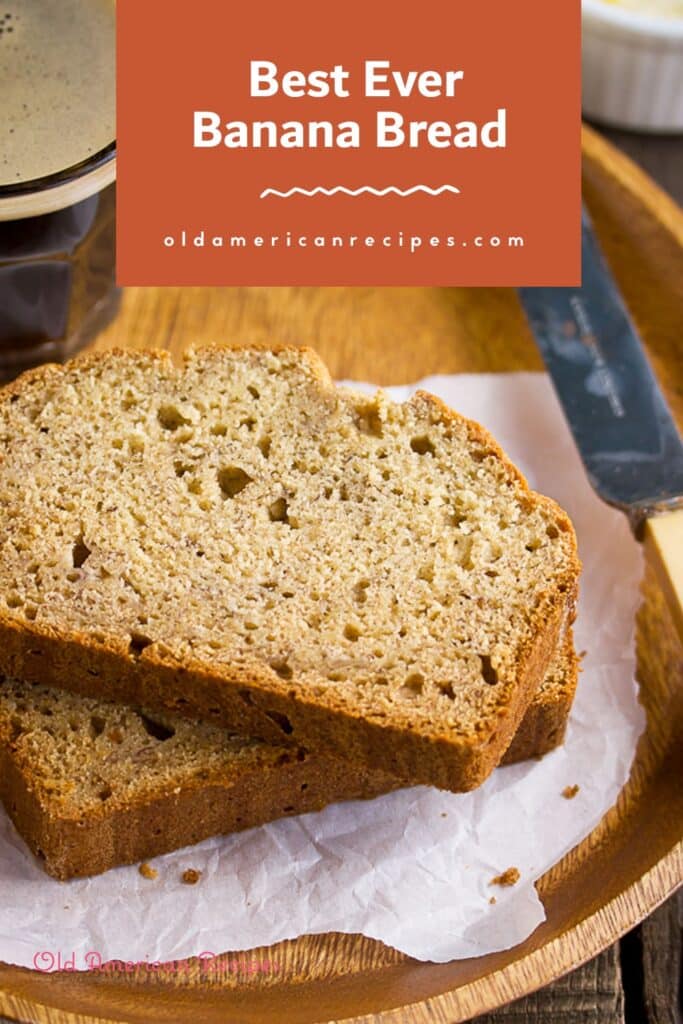 Now, for the banana bread. I realized that I didn't have a single banana bread recipe on the site! I've made a lot of banana bread in my time, and I must say this is one of the best. I think everyone needs a good go to recipe and this is definitely a keeper. It's great because it quick and easy to make, has a great texture, and is a good base for adaptations. I love that it has the perfect level of moisture, and is not dense or gummy. It's just right. I've left it in it's most basic form, but it's the perfect base for adding a streusel topping, chocolate chips, toasted nuts, or even coconut. Speaking of coconut, I've just gotten on the coconut oil bandwagon and I must admit I love it! I was always afraid it would make things taste like coconut, but that's not the case, you can't taste it at all. I've used it interchangeably with the butter in this recipe and they are both equally great.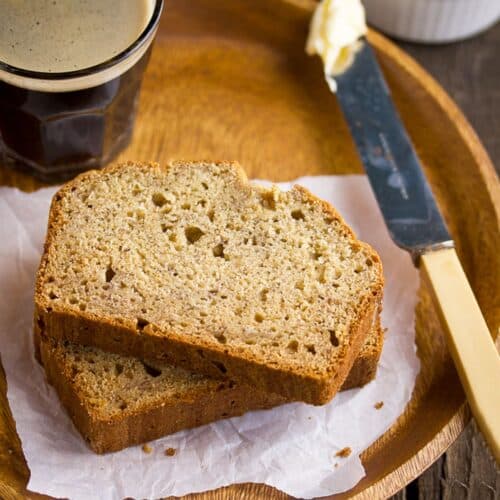 Best Ever Banana Bread
Learn how to make the most delicious and moist banana bread that'll become a favorite in your household with this simple recipe.
Ingredients  
2

cups

10 ounces all-purpose flour (I used white whole wheat flour)

3/4

cup

5 1/4 ounces sugar

3/4

teaspoon

baking soda

1/2

teaspoon

cinnamon

1/2

teaspoon

salt

3

very ripe and darkly speckled large bananas

very well mashed, about 1 1/2 cups

1/4

cup

plain yogurt

2

large eggs

6

tablespoons

unsalted butter melted and cooled

or 6 tablespoons melted coconut oil **

1

teaspoon

vanilla extract
Notes
Keeps well wrapped at room temperature for up to 3 days or frozen for 1 month.
**I have used melted coconut oil instead of butter in this recipe with perfect results.
Adapted from Baking Illustrated.
If you're a fan of banana bread and chocolate, then you must try making Chocolate Chip Banana Bread. This recipe is a delightful twist on the classic banana bread recipe, as it includes chunks of chocolate that melt and ooze with each bite. It's easy to make, and it's perfect for satisfying your sweet tooth any time of day. Don't hesitate to add this recipe to your baking repertoire and share it with your loved ones. They won't be able to resist this scrumptious treat!
Sharing is caring!