Not only am I blessed to have a wonderful, close-knit group of friends here at home in Melbourne, but I am also lucky enough to have great friends all around the world. To start, there's Victor, someone I have known since I was born, someone I have very fond childhood memories with and someone I have missed dearly ever since he moved to London in 2009. My friend Amanda lives all the way in New York City and I met her through my old blog, first becoming pen pals after I sent a completely rubbish email, then meeting face to face in San Francisco after exactly one year of writing to each other. We even traveled to Los Angeles together and ever since then, we text/chat almost every day and I haven't been able to get rid of her since! 😉
Remember it later
Like this recipe! Pin it to your favorite board NOW!
Pin
There is the lovely Peta, whom I met when she was living in Melbourne for a few months last year whilst working with Beyond Snapshots. We bonded over a love of Middle Eastern food and a memorable golfing session, with our friendship remaining strong through Skype, now that she's back in Wellington, New Zealand. My hilarious Aussie friend Lisa, an old work colleague turned friend, has lived in Malmo, Sweden for the last few years and we still giggle as much on Facebook now as we used to face to face here at home.
Then there is the San Francisco crew… Through Flickr, when I visited the States last June, I was able to meet a fabulous group of photographers, all residing in the Bay Area. Those of you who are on Flickr may recognise the work from this talented bunch. They are as fun in real life as they are on their photostreams! I had a great time with them all on my trip: getting lost in the Mission with my BART buddy Diyosa, traveling to NYC with Pei, having yummy Cosmos with Cindy and Seth (and being attacked by their kittehs), visiting Hooters with the boys and having a great time with all the others. They all remain good friends online (thank you social media!) and I am really looking forward to visiting them again later this year. They've never had the chance to sample my baking before, so tomorrow I'll be sending them a box of homemade passionfruit yo-yos! 🙂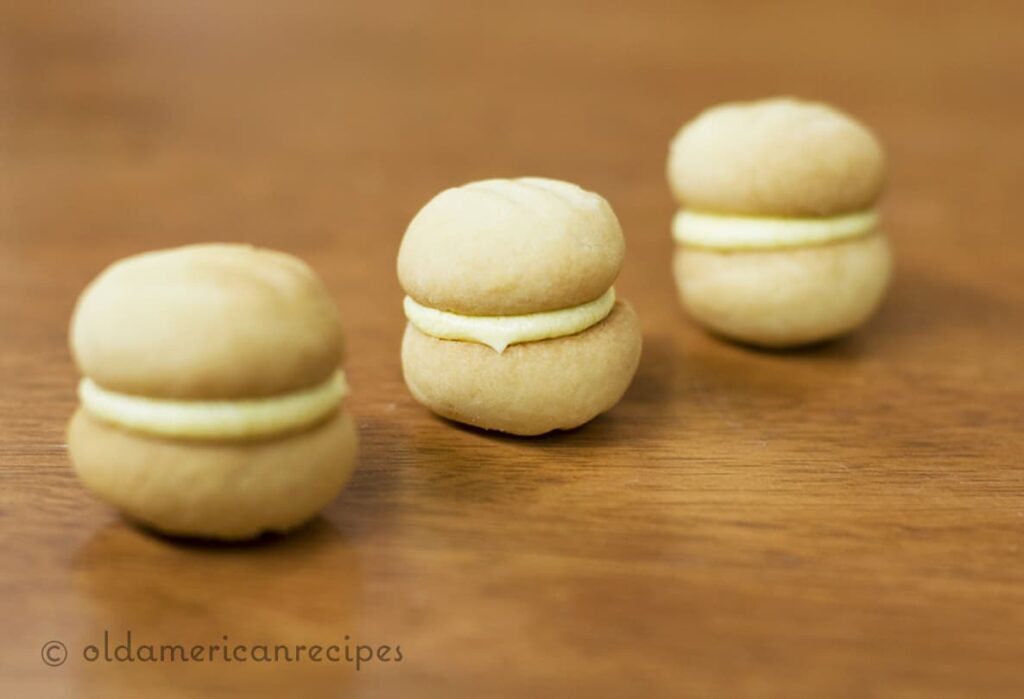 I hold all my friendships very dear to me and never forget how lucky I am to have the friends that I do. So, to all of my friends, no matter where you live, thank you for your friendship! Love you all xoxo
"Friends are like bras: close to your heart and there for support." 😉
P.S. To my readers, you should make some yo-yos for your friends too. The recipe is right here! 🙂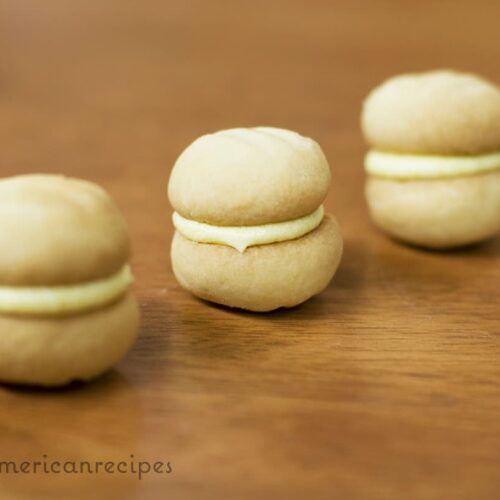 Passionfruit Yo-Yos
These cookies are also known as melting moments, but I think yo-yos are a better name! Recipe from Taste.com.au
Ingredients
250

g

unsalted butter

room temperature

1

teaspoon

vanilla extract

½

cup

icing sugar

sifted

2

cups

plain flour

1/3

cup

cornflour

Passionfruit Filling

60

g

unsalted butter

room temperature

1

large passionfruit or 2 tablespoons passionfruit pulp

1

cup

icing sugar

sifted

yellow food colouring
Instructions
Preheat the oven to 160C. Line two baking trays with non-stick baking paper. Set aside.

Using an electric mixer or freestanding mixer, cream the butter, vanilla extract and icing sugar until light and fluffy. Sift flours over butter mixture. Beat on low speed until a soft dough forms.

Roll heaped teaspoonfuls of mixture into small balls. Place on trays. Using a fork dipped in flour, lightly flatten each biscuit until 1cm thick. Bake for 15 minutes or until firm. Cool on trays for 10 minutes. Transfer to a wire rack to cool completely.

To make the passionfruit filling, using an electric mixer or freestanding mixer, beat the butter until light and fluffy. Stir in passionfruit pulp and icing sugar. Add a bit of food colouring for a nice yellow tinge. Place in the fridge to chill for 15 minutes.

Using a spatula or piping bag, spread/pipe one biscuit with 1 teaspoon of filling. Top with another biscuit. Repeat with all remaining biscuits and filling.

Makes about 30. They last for ages in an airtight container.
Remember it later
Like this recipe! Pin it to your favorite board NOW!
Pin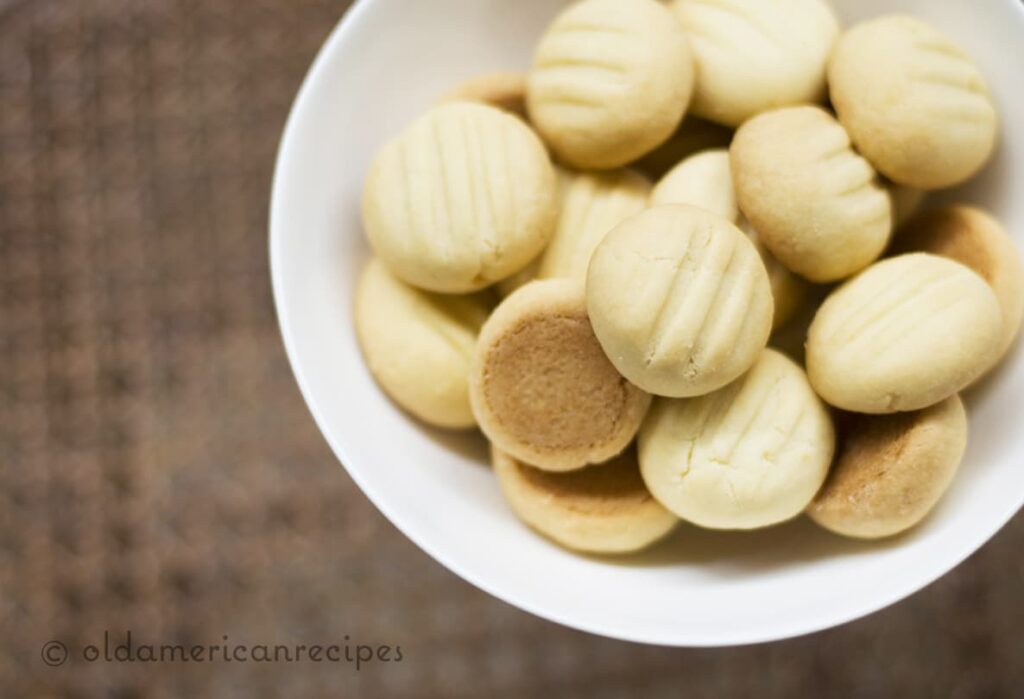 Don't forget to PIN this Passionfruit Yo-Yos