Sharing is caring!
Bananas. Nutella. In Bread Form. Need I say more?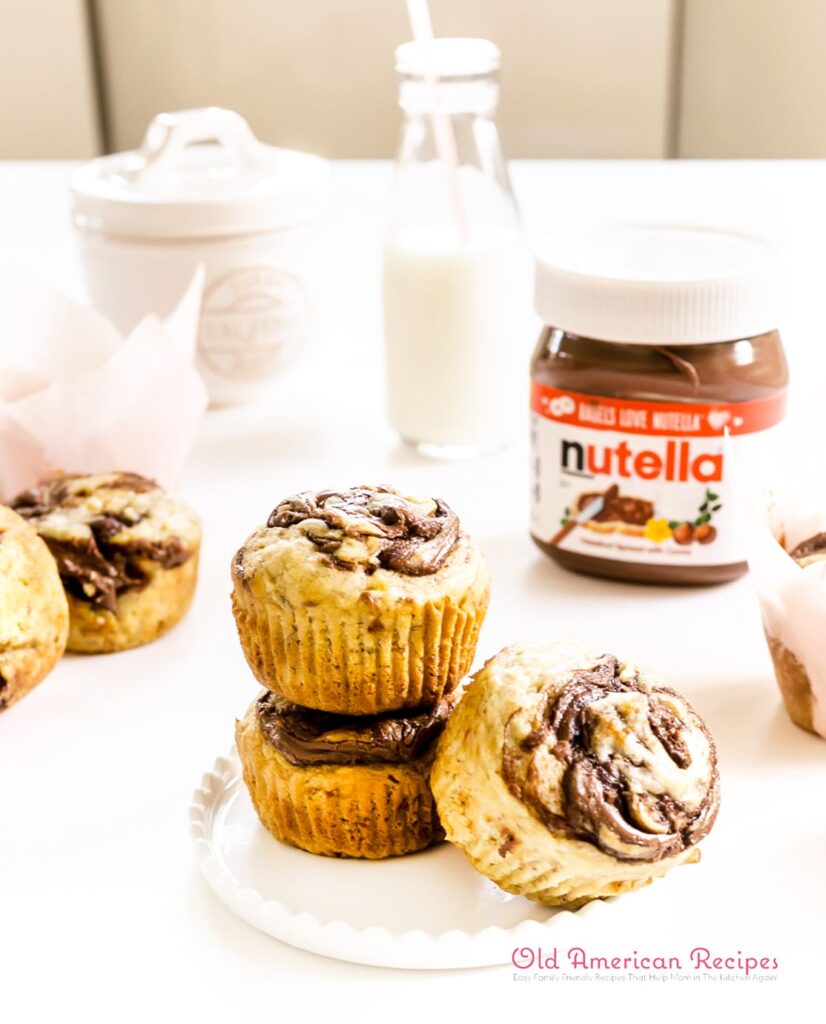 Thought you had perfected a banana muffin? Wrong. These muffins are deliciously moist and the swirled Nutella topping takes them to the next level.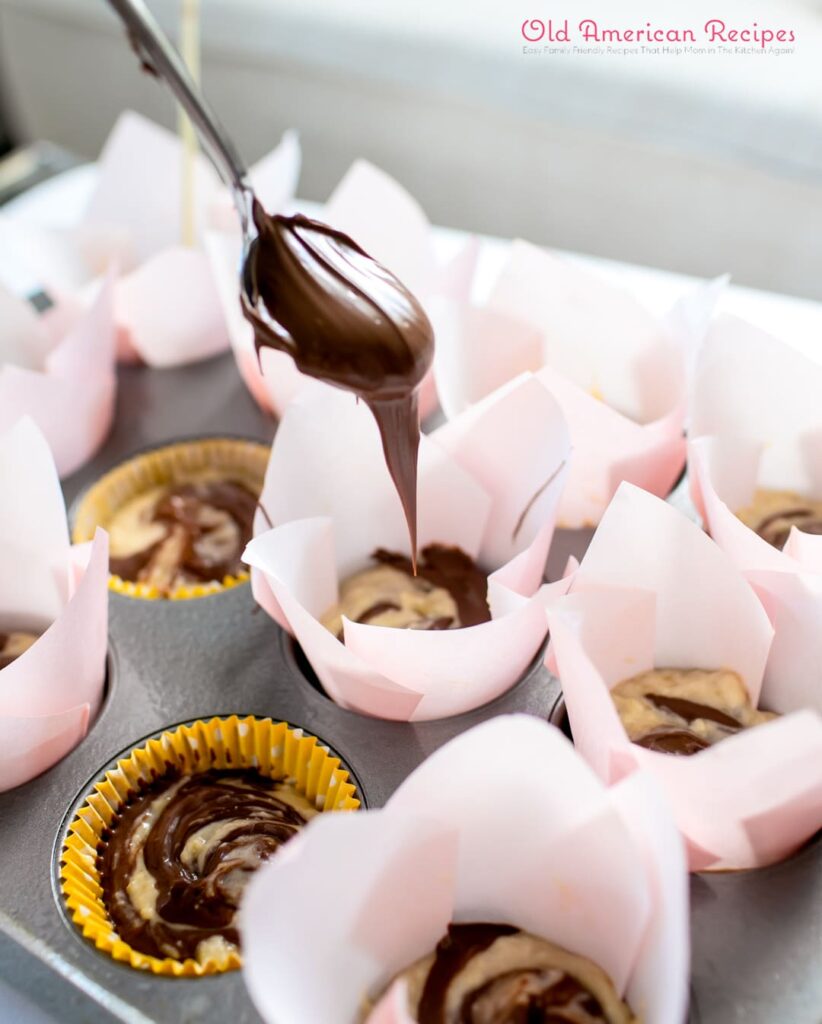 I was worried that drizzling and swirling the Nutella on the muffins would be super messy, but it was surprisingly easy. And, heating the Nutella in the microwave for a very short period of time makes it easier to work with. I used a long skewer to swirl my Nutella in, but you could also use a toothpick or a knife. I am pretty sure that my garbage man really dislikes me because my garbage bags look like a game of Kerplunk.
Aside from the Nutella, I added another special ingredient: sour cream. It makes the muffins super tender and moist. I may start using sour cream in all of my muffins going forward. I am totally sold on it.
Remember it later
Like this recipe! Pin it to your favorite board NOW!
Pin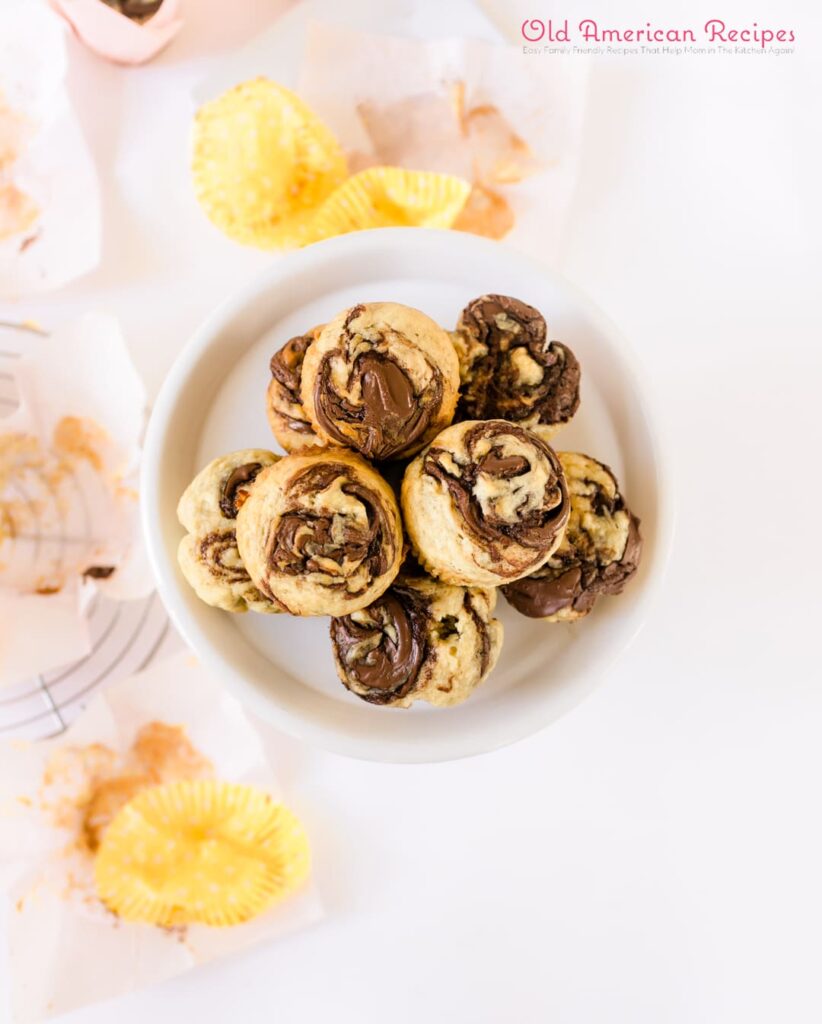 I experimented using different muffin/cupcake liners with this recipe. Even though tulip liners are pretty, they are super fussy. If you spill just the slightest amount of batter on the top of the liner, it will burn and look awful. Regular muffin liners are so much easier to work with! I still spray the liners so that they peel easily off of the muffins.
This recipe is so good that it prompted me to start a Favorite recipe section on my website, which I will publish soon. I can't wait for my next bunch of bananas to turn brown so I can make these banana Nutella muffins again! Enjoy!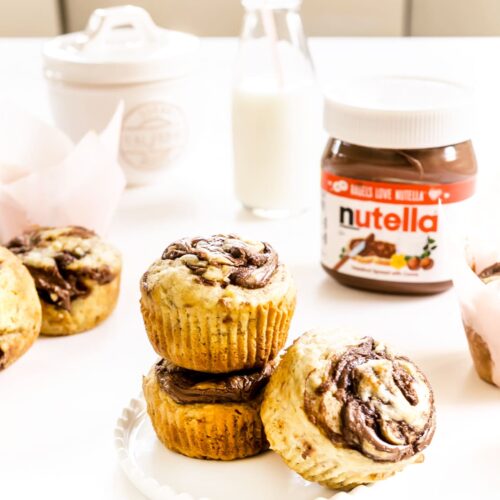 banana nutella muffins
Ingredients  
2

cups

all-purpose flour

1

teaspoon

baking soda

1

teaspoon

baking powder

1

teaspoon

salt

4

very ripe or overripe bananas

6

tablespoons

unsalted butter

melted

1

egg

3/4

cup

sour cream

2

teaspoons

vanilla extract

1/2

cup

white sugar

1/4

cup

brown sugar

1/2

cup

Nutella spread
Instructions 
Preheat the oven to 350° F. Grease or spray a regular sized muffin pan or line a regular sized muffin pan with liners.

In a medium bowl, combine flour, baking soda, baking powder, and salt. Set aside.

In a separate medium bowl, mash peeled bananas. Mix in sugars. Stir in melted butter, egg, sour cream, and vanilla extract.

Slowly whisk the dry flour mixture into the wet banana mixture until combined. Do not overmix.

Pour the muffin batter into the muffin pan until the cups are about 3/4 full.

Scoop Nutella spread into a small bowl and heat for 10-20 seconds in the microwave. Using a small spoon, drizzle a small amount of Nutella (about 1 teaspoon) over the banana muffin batter. Use a toothpick or skewer to gently swirl and combine the Nutella with the muffin batter on top of the muffin.

Bake muffins for 15-20 minutes (depending on how full your cups are) until a toothpick or skewer inserted in center comes out clean. Allow muffins to cool in muffin pan for 10 minutes and then set aside to cool on wire rack.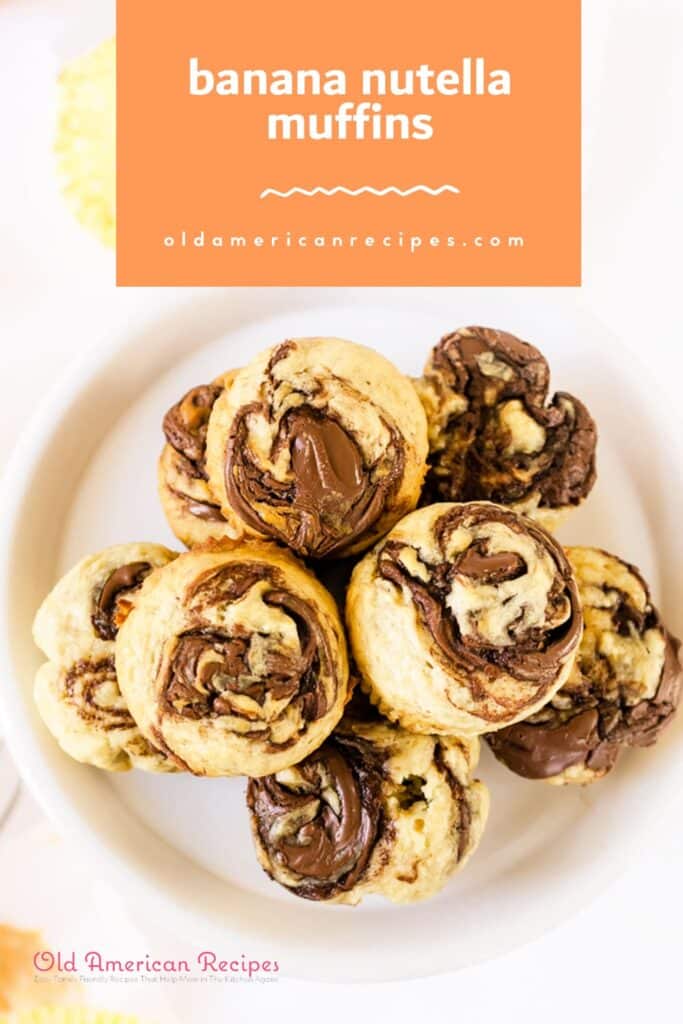 Sharing is caring!