Sharing is caring!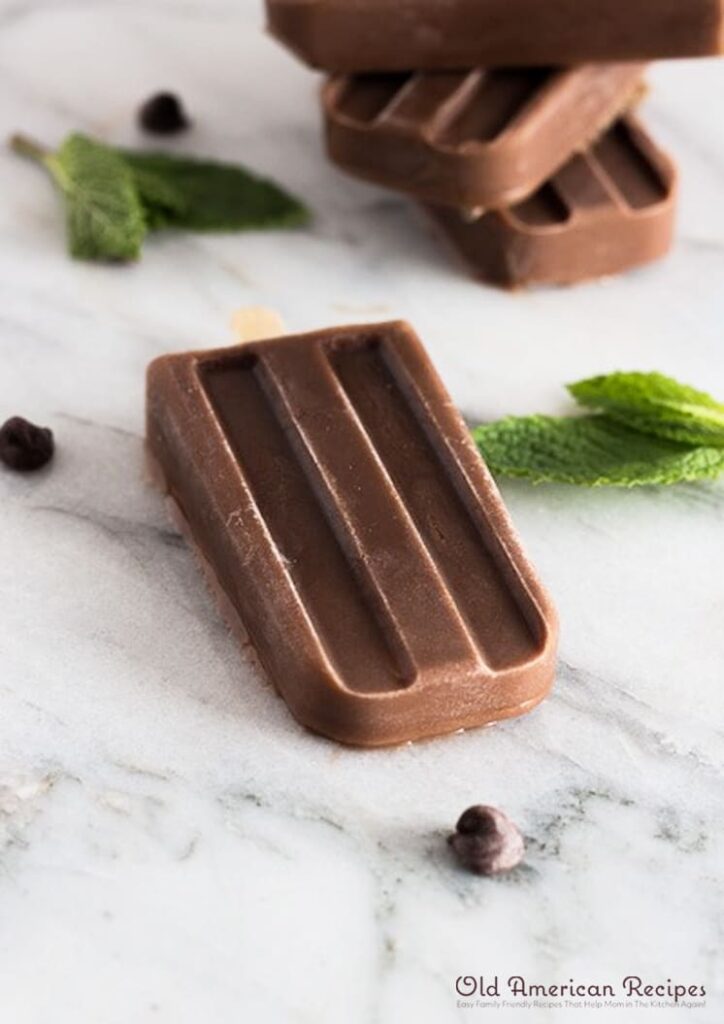 Just 4 ingredients and under 90 calories, these mint chocolate fudge pops will have you feeling like a kid again!
When I was little my siblings and I loved to get ice cream from the ice cream truck when it came down our street. We'd save our money and when we heard the music, we'd go running out of the house to catch it in time. The hardest part was always deciding what to order. I was always a big fan of the push pop (remember those orange Flintstones ones?) and I also really liked orange creamsicles. As I got older my tastes matured a bit – and there was less running involved and more accompanying my younger siblings – I started to pick things like fudge pops.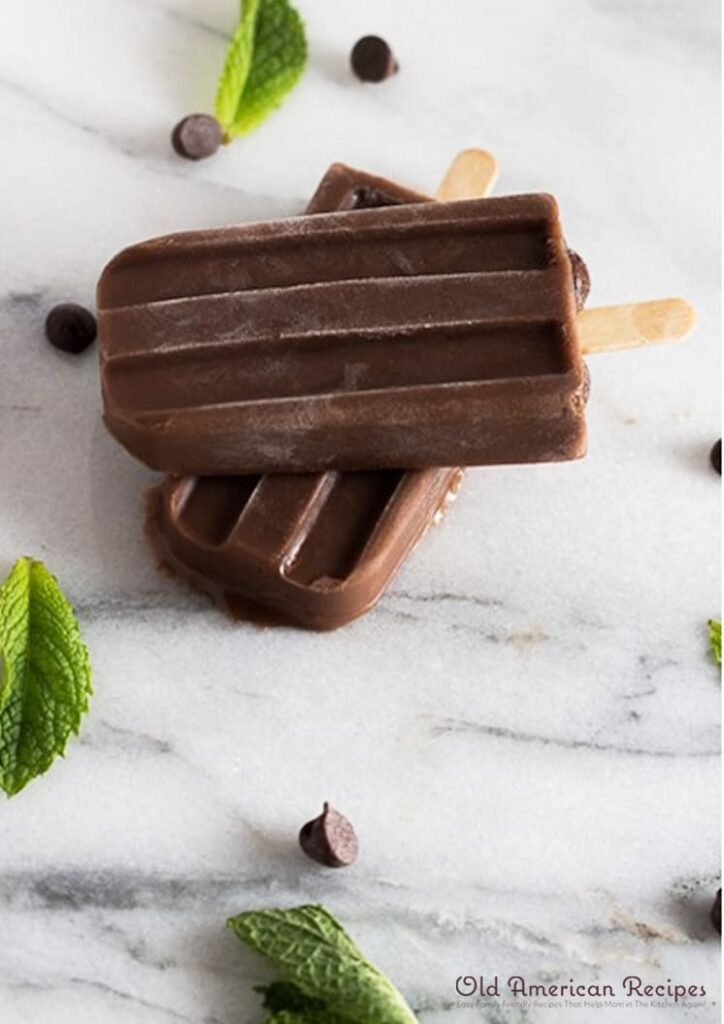 They are chocolate and frozen – how can you go wrong? Since it's the dead of summer I have been kind of missing those old nostalgic treats, so I thought it would be fun to create my own!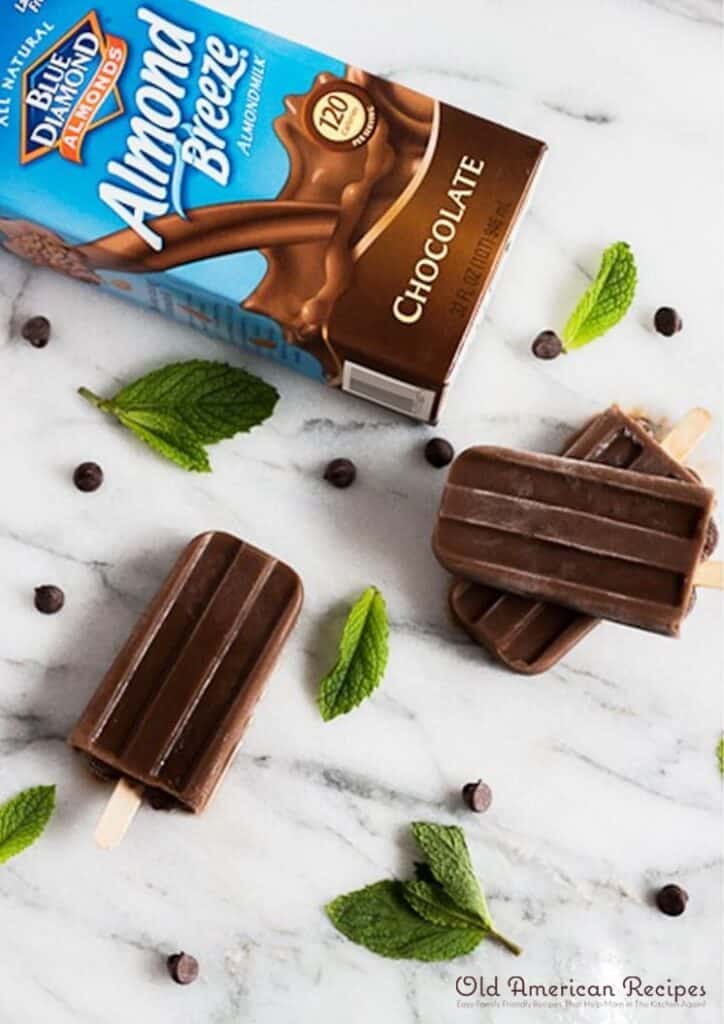 I wanted to keep these simple and easy – they only have 4 ingredients and take 10 minutes of prep time, then just pop them into the freezer. Want to know the best part? They are less than 90 calories a pop! I KNOW! How can you not get excited about that, my friends?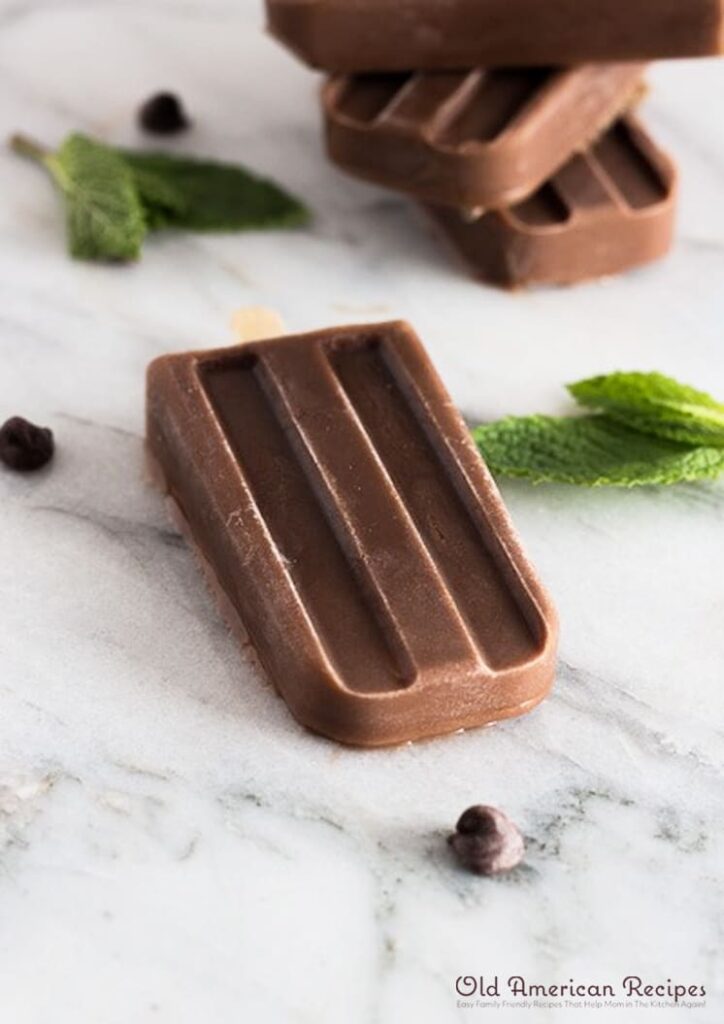 My secret is to use chocolate almond milk. You can easily make these dairy free by using dairy free chocolate chips too. If you're in search of a great freezer pop mold, this one by progressive is my favorite – they make them look fancy and store bought 🙂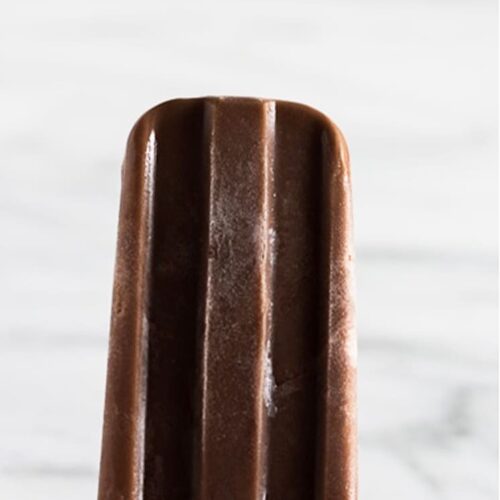 Mint Chocolate Fudge Pops
Ingredients  
2⅔

cup

Chocolate Almond Milk

such as Almond Breeze, divided

2

Tbsp

cornstarch

⅓

cup

chocolate chips

1

tsp

mint extract
Instructions 
In a small bowl whisk together ⅔ cup of almond milk and cornstarch until dissolved. Set aside.

In a small saucepan heat remaining 2 cups of milk and chocolate chips, stirring frequently, until chocolate chips have melted. Whisk in cornstarch mixture and simmer for 4-5 minutes. Remove from heat and stir in mint extract.

Let cool slightly, then pour into popsicle molds*. Freeze for 4-5 hours or until solid.
Notes
I like to pour the mixture into the popsicle molds and freeze for 30 minutes, then insert the sticks and freeze for the remaining time. This helps keep the sticks upright.

Sharing is caring!