Sharing is caring!
I really, really love bread. I think I'd prefer a crusty loaf of sourdough than a piece of chocolate cake if I had to choose. Put it this way, if I was stuck on a deserted island and could only bring five things with me, it would be a pen, a Moleskine notebook, my toothbrush, Joseph Gordon-Levitt and a loaf of bread. I know those five things aren't very practical, but seriously, I freaking heart bread (oh and JGL).
It's a food I eat every single day. I know all you Atkins dieters out there hate me, but it's true. It might be as simple as a piece of wholemeal toast lathered with jam or peanut butter or both at breakfast time; and for lunch, maybe a toasted focaccia filled with yummy things like roasted pumpkin, spinach and fetta or even just a light rye roll to accompany a salad of sorts. I. Just. Love. Bread.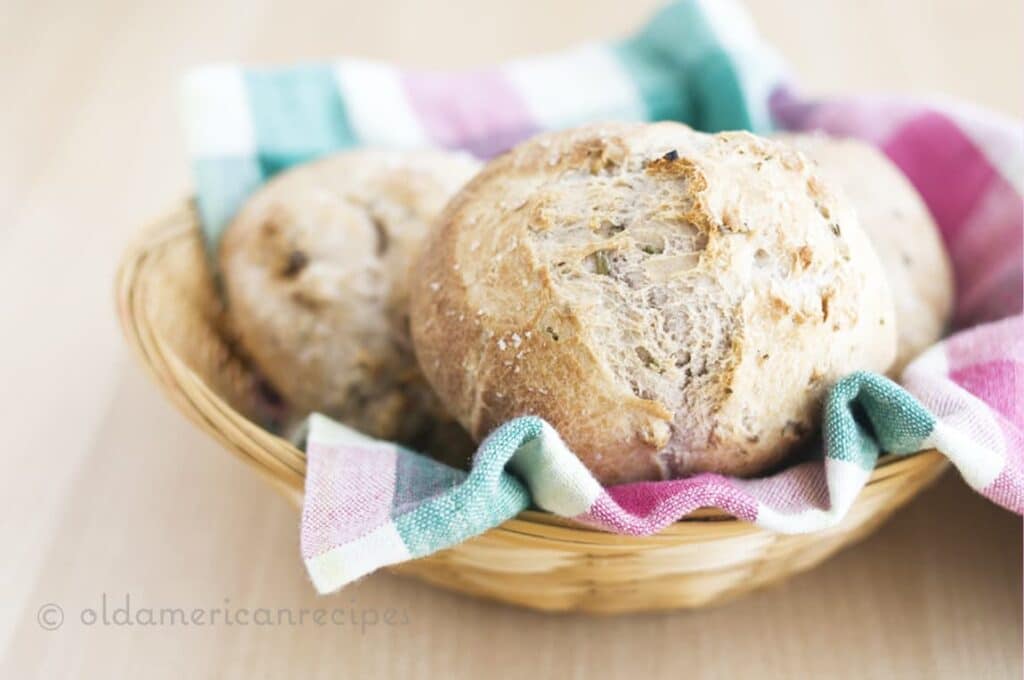 No one ever really thinks of making bread at home because it seems like such a bother especially when it's so easy to go to the store/bakery and pick up a few loaves for only a few dollars. We're all pretty time poor these days and really, making bread can be time consuming, especially with all that kneading and proving. I know you're shuddering from even thinking about making bread from scratch, but, it's not that difficult nor such a time suck as you'd think. I've got a recipe for "no-knead, mixer does all the work" bread. It's so easy and you can flavour your bread however you wish! They are so, so, so good freshly baked and warm from the oven. Crusty exterior and soft in the middle, it's a really delicious bread recipe you should try 🙂
Happy bread baking!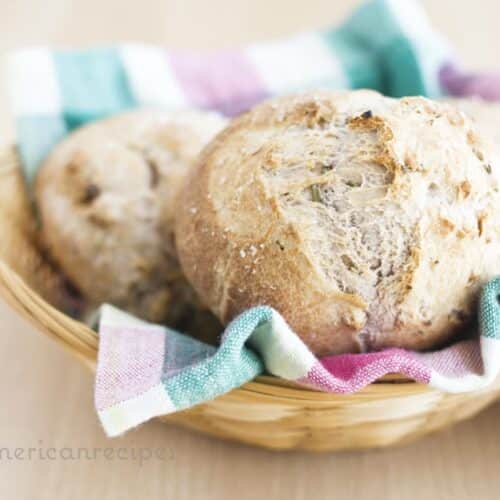 Rosemary, Walnut and Sea Salt Bread
This is my recipe for Rosemary Walnut and Sea Salt Bread! It's especially great when served with an herb and balsamic dipping oil!
Ingredients  
500

g

plain flour

or use wholemeal or rye flour, or a combination

350

ml

water

1

teaspoon

of instant yeast

1

teaspoon

of salt

80

g

walnuts

chopped

3

sprigs of fresh rosemary

chopped

sea salt

to sprinkle

olive oil

to brush
Instructions 
In the bowl of a freestanding mixer, add all the ingredients except the olive oil of course!

Using your paddle attachment, mix until the dough comes together in a ball. This takes about 20 seconds.

Change to the hook attachment and mix for 10 minutes on low to medium speed.

Cover the bowl with plastic wrap or a teatowel and allow to prove for about 3 hours or until it's doubled in size. You can also leave it overnight in the fridge.

Preheat the oven to 230C. Line a baking tray with non stick baking paper and place this inside the oven as it warms up.

On a floured surface, lightly knead the dough so that it comes together. When I mean "knead", I mean "squish it together" (it's an easy no-knead recipe, remember?). Cut into small sections and roll into balls.

Carefully removing the hot tray from the oven, place the dough balls on the tray, allowing space around them. Brush with olive oil and sprinkle with sea salt. You can use water if you wish instead. If I am making "regular bread", I like to use a spray pump (like you see at the hairdressers) and squirt the water on the bread instead.

Bake for 10 minutes. Reduce the temperature to 180C and bake for about 15 minutes or until golden brown.
Don't forget to PIN this Rosemary, Walnut and Sea Salt Bread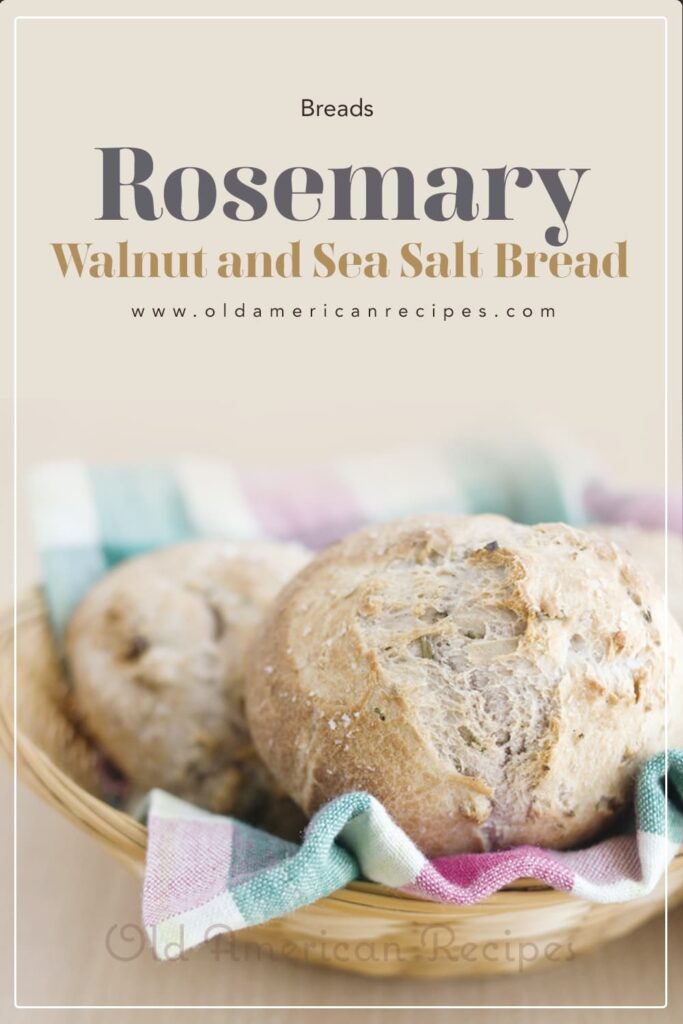 Sharing is caring!