Sharing is caring!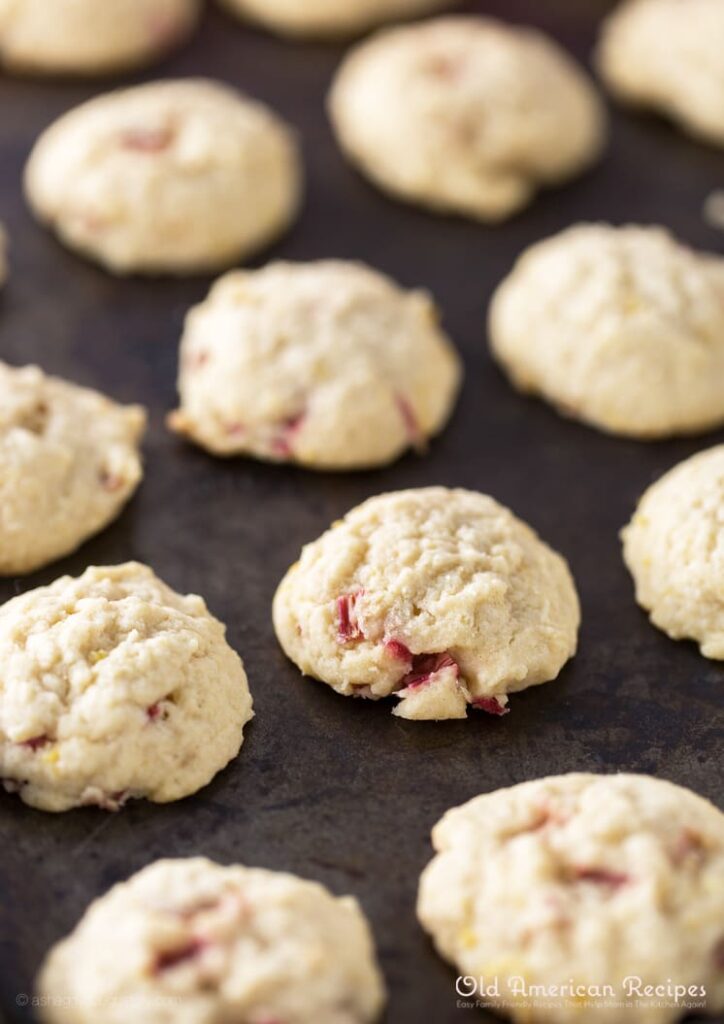 True confession time: Despite decades (and I do mean DECADES…Eeek!) of culinary adventurousness and a love for all things tart, I have never eaten rhubarb. Now, given that people wax rhapsodic about its tangy joys and the fact that it's abundant this time of year, you might wonder why I've avoided it like the plague. And the answer is…POISON! Yes, folks, somewhere along the line I found out that rhubarb LEAVES (and I'm stressing LEAVES here) were poisonous and I decided to damn the stalks as well. Never mind that people were delighting in rhubarb the world over and none of them were ending up dead as a result. Nope, I was convinced that I would be the one to succumb to improperly prepared rhubarb, perhaps from ingesting an errant leaf morsel that went unseen. In my mind, rhubarb was the vegetable equivalent of fugu. Let the Type A's take the risk. Not I. Obviously, I have issues. As in, dramatic much?
I finally decided to pull up my Big Girl Underoos and throw caution to the wind in honor of this month's #CreativeCookieExchange theme: Seasonal Spring Baking. There I was, standing in the grocery store trying to decide what springy ingredient to use, when the rhubarb started taunting me. Daring me. Mocking me. So I took the plunge. I bought the rhubarb. I baked with the rhubarb. I ate the rhubarb. And I'm happy to report…I'm not dead. Which is a really good thing because that means I can continue baking and eating these cookies for many years to come. To steal a line from Agent Cooper, that's a damn fine cookie.
I kind of winged it (wung it?) with these. I started with my basic drop cookie recipe—the "throw stuff in it" recipe I've been baking for more years than I can remember (unfortunately, because, until I added it to my recipe app, it was just a scribble on a piece of paper, I have no idea where it originated) and I threw stuff in. Diced rhubarb macerated in a bit of lemon juice and sugar. Lemon zest. More lemon zest. Lemon oil. The result was the kind of soft, tart, melt-in-your-mouth cookie that I love. They're fast, they're easy and best of all, they're plentiful—I got almost 5 dozen cookies from one batch of dough. I consider this bounty my reward for facing my rhubarby demons and coming out the other side still alive. I feel tingly with excitement, I feel empowered, I may even try growing this stuff! Feel the power!
Rhubarb Lemon Drop Cookies are my contribution to this month's #CreativeCookieExchange theme: Seasonal Spring Baking. Don't forget to check the links below to see what the rest of this group of talented bakers came up with. And no one died!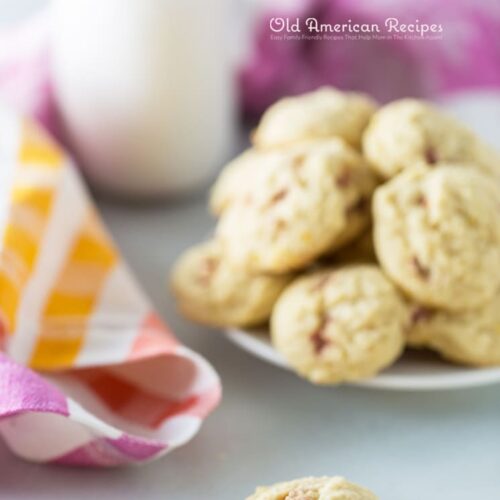 rhubarb lemon drop cookies
Ingredients  
1

cup

of rhubarb

diced

1

tablespoon

fresh lemon juice

1

tablespoon

sugar

2

tablespoon

lemon zest

2½

cups

all purpose flour

¾

teaspoon

baking soda

½

teaspoon

salt

1

cup

2 sticks butter, softened

½

cup

sugar

½

cup

firmly packed brown sugar

1

large egg

1

tsp

vanilla extract

½

teaspoon

lemon oil

or 1 teaspoon lemon extract

1

tablespoon

lemon zest

or more to taste
Instructions 
Place the diced rhubarb, lemon juice, sugar and lemon zest in a small bowl and stir to combine. Set aside.

Preheat oven to 375°F and line 2 baking sheets with parchment or silicone mats.

In a small bowl, combine flour, baking soda, and salt; set aside.

In a large bowl, cream butter and sugars until light and creamy with a hand mixer or the flat beater of a stand mixer. Beat in egg, vanilla and lemon oil or extract until throughly combined. Add the flour mixture slowly until combined but don't overmix. Stir in lemon zest and rhubarb mixture (draining the mixture a bit if it's too wet).

Drop tablespoon-sized rounds of dough about 2 inches apart onto the prepared cookie sheets. (A small cookie scoop works great here.) Don't flatten the dough rounds.

Bake 10–12 minutes or until the cookies are slightly golden around the edges, switching and rotating the baking sheets if necessary for even baking. Cool on the cookie sheets for a few minutes to set, then transfer to a wire rack to cool completely. Store in airtight container.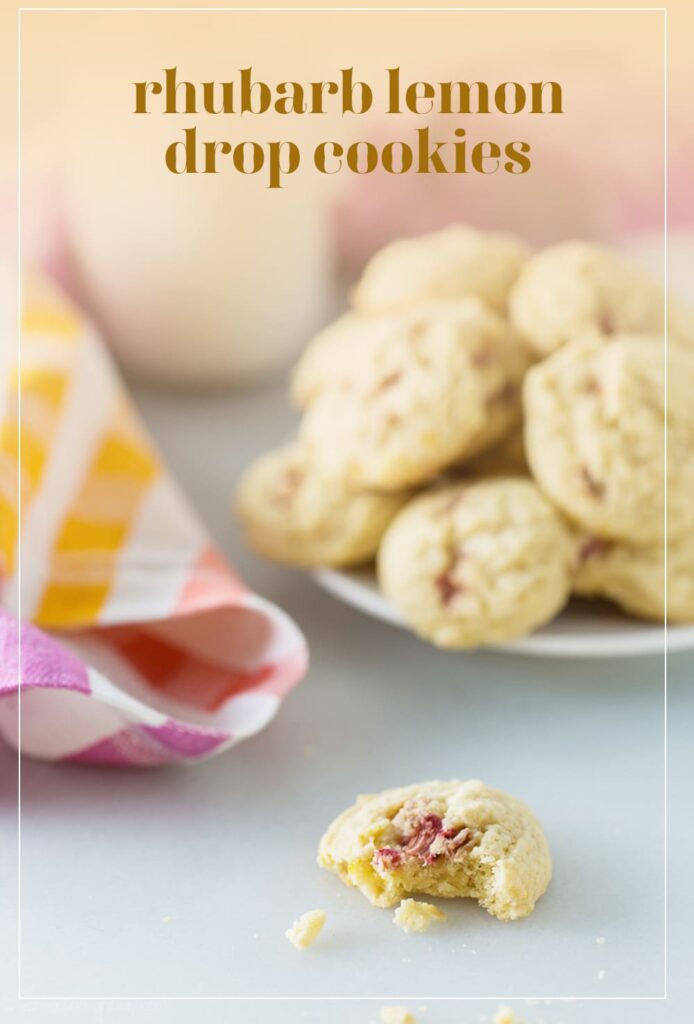 Sharing is caring!