Sharing is caring!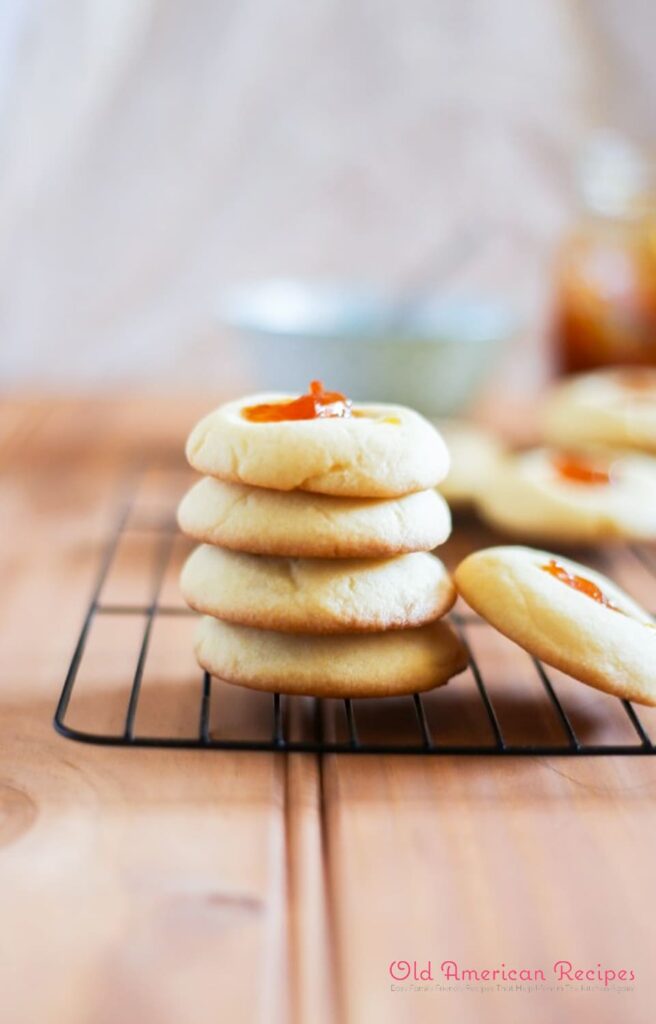 I think we have all known someone with a cumquat tree. I remember biking around my home town as a kid and casually plucking a cumquat or two as I'd ride by a tree. Would you believe though, I actually bought these cumquats? I haven't seen a tree in years and when my local fruit and veg place were selling huge punnets for $2, I knew they would be perfect for a Friday Foodie Flashback.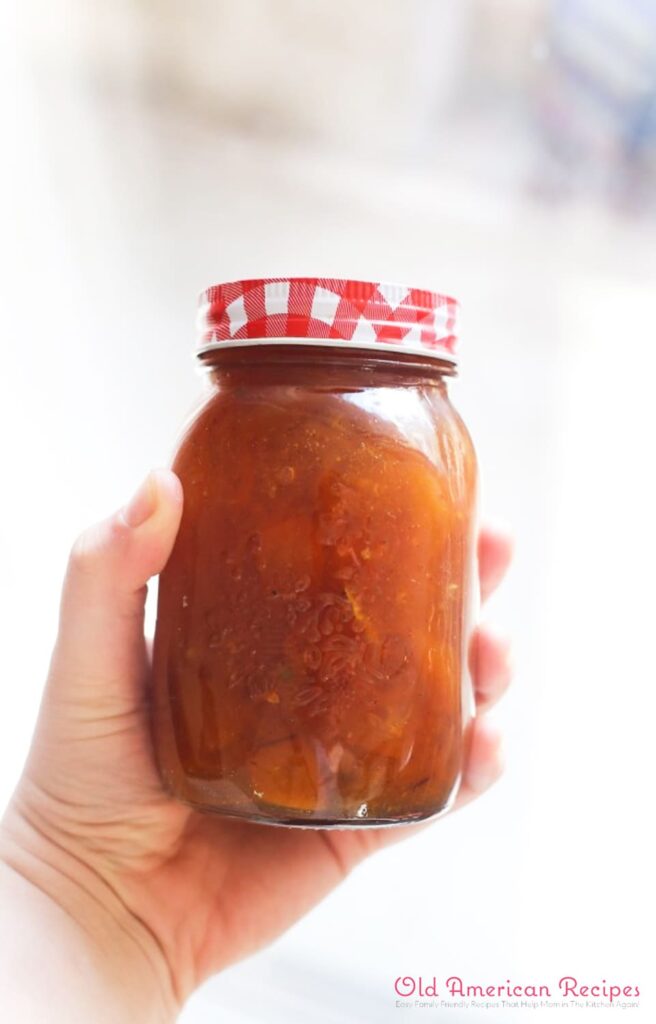 After an instagram callout, I decided to turn the lovely cumquats into marmalade. I am not a huge fan of marmalade, but this one turned out deliciously tangy and aromatic with the addition vanilla bean and ginger.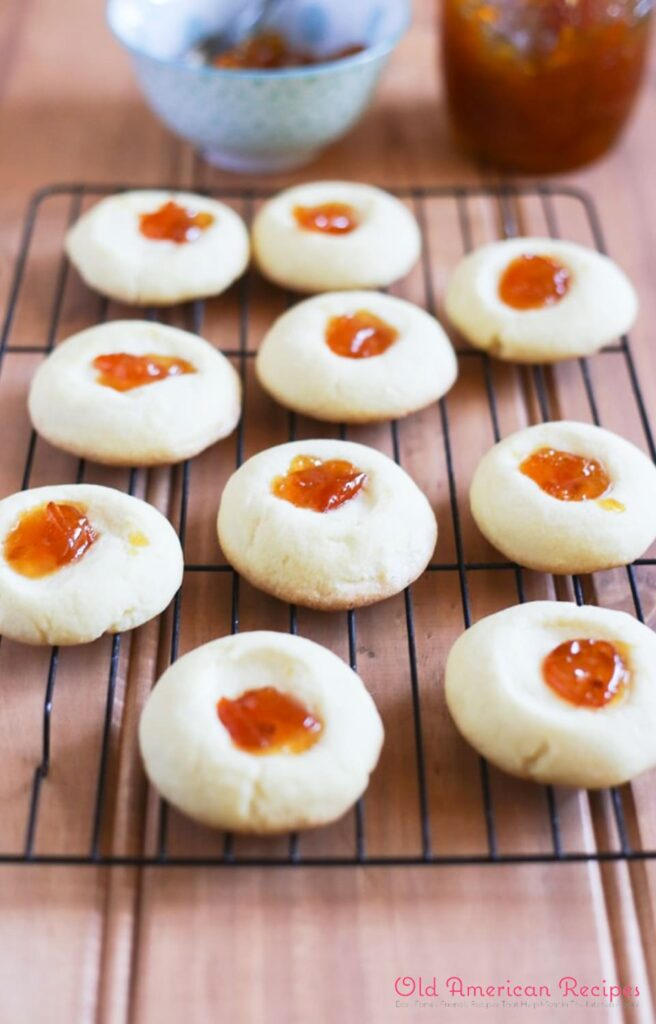 After I made the marmalade, I saw these beautiful gluten free jam drops from my darling lemon thyme, and I knew that a buttery cookie would be perfect to go with my marmalade. So, there are TWO whole recipes today. I know. I am feeling smug.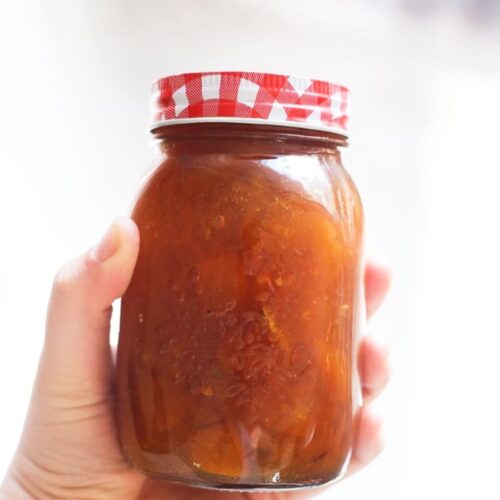 Cumquat and Ginger Marmalade
Ingredients  
500

grams

of cumquats

sliced

2.5

cups

of sugar

2.5

cups

of water

1

vanilla bean

seeds scraped out

4

slices

of fresh ginger
Instructions 
Place all ingredients in a heavy based saucepan (the whole vanilla bean too!) I left the pips in the cumquats and removed as many as I could when the marmalade was done as the pectin assists in the setting of the marmalade.

Bring the ingredients to the boil then reduce heat to low. Place a saucer in the freezer.

Allow the mixture to simmer for about 45 minutes until thick.

Test the jam on the frozen saucer. It should set and "crinkle" when you run your finger through it.

Sterilise a clean jar with boiling water for 1 minute. Remove the bean and slices of ginger then carefully ladle the marmalade into the jar.

Seal and allow to cool.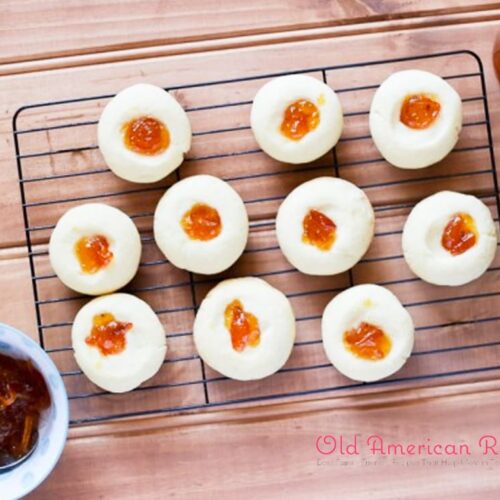 Cumquat and Ginger Marmalade Drop Biscuits
Ingredients  
3

tablespoons

of cumquat and ginger marmalade

or any other jam, jelly or marmalade

170

gr

of unsalted butter

at room temperature

1

cup

of caster sugar

2

cups

of flour

1

egg

1/2

teaspoon

of baking powder
Instructions 
Place the butter in the bowl of an electric mixer

Turn the mixer to a low speed and add the sugar.

Once the mix if light and fluffy, add the egg.

Now add the flour and baking powder and mix until a dough forms.

Cling wrap the dough and place in the fridge for 20 minutes or so.

Line two flat trays with baking paper and preheat the oven to 180 degrees Celcius.

Take tablespoons full of the dough and roll into a ball and place on a tray.

Dip your thumb into flour and make a dent in each dough ball.

Fill the hole with the marmalade.

Bake the biscuits for 15 minutes or until slightly brown and cooked through.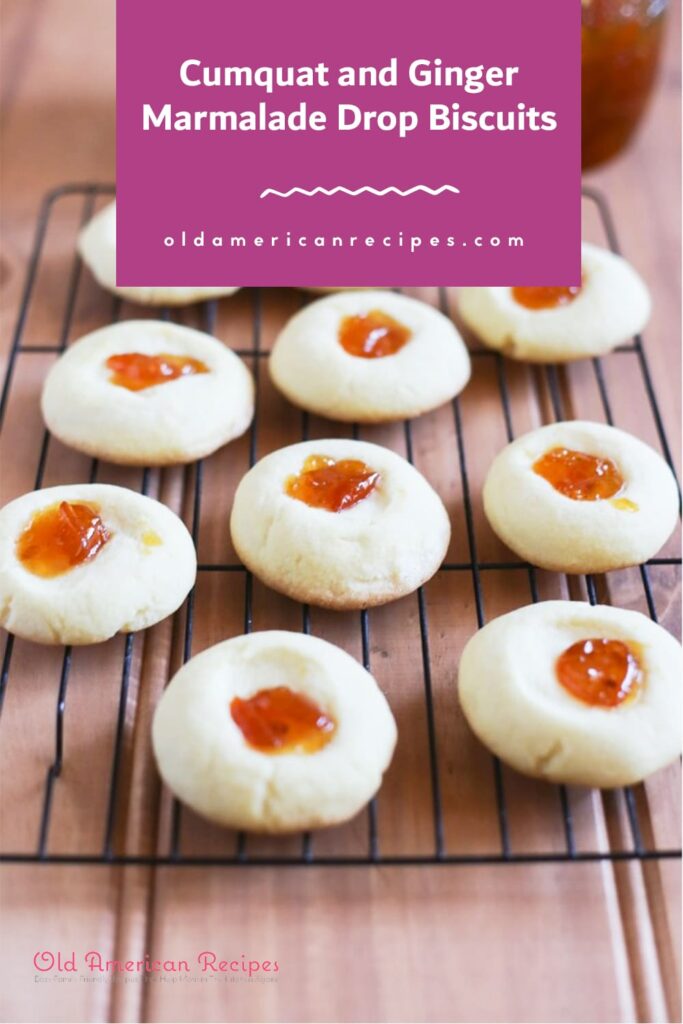 Sharing is caring!