Sharing is caring!
Light and Fluffy Blueberries N Cream Cupcakes with a light whipped cream topping. So delicious they will melt in your mouth; the perfect Spring treat!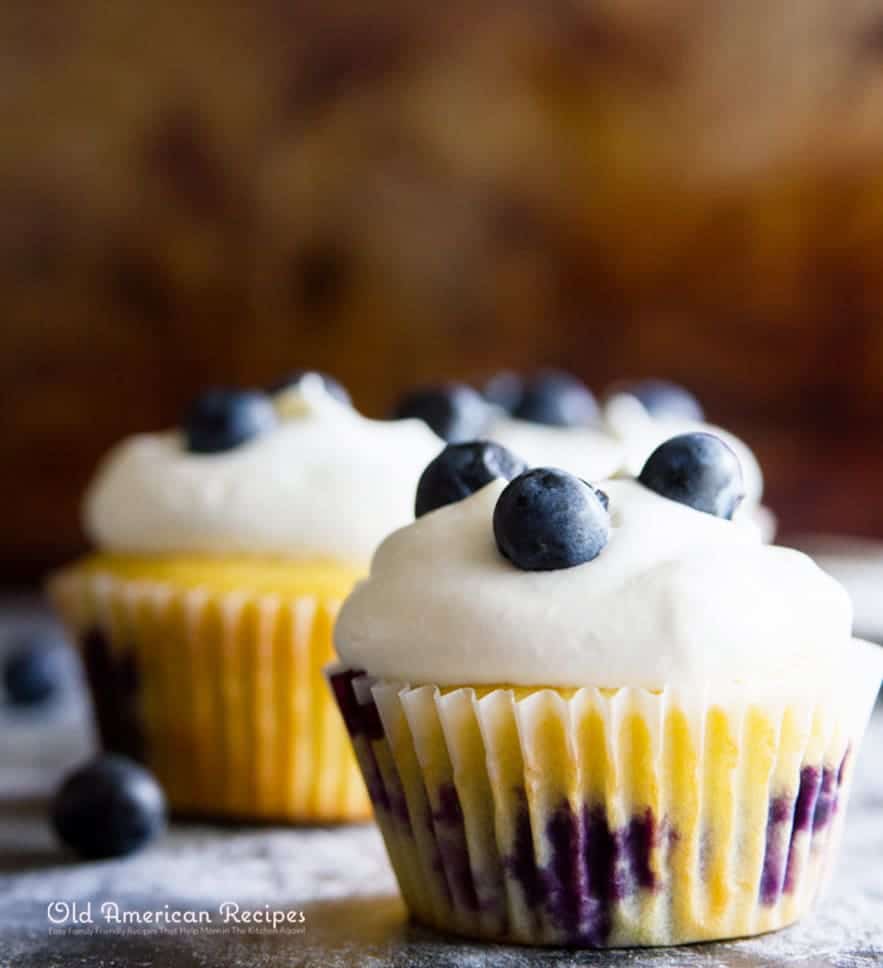 These cupcakes were inspired by Martha. THE Martha, you know the one. The Martha that roasts Justin Bieber. The Queen of dirty looks. The Martha that served time in jail. So needless to say I didn't change much with this recipe; but it was to good not to share.  I did make a few adjustments to the sugar, the blueberries and the portion size. I have a feeling that I'm going to have a bad Martha Stewart dream tonight, She's going to be beating me with a whisk or something for changing her recipe.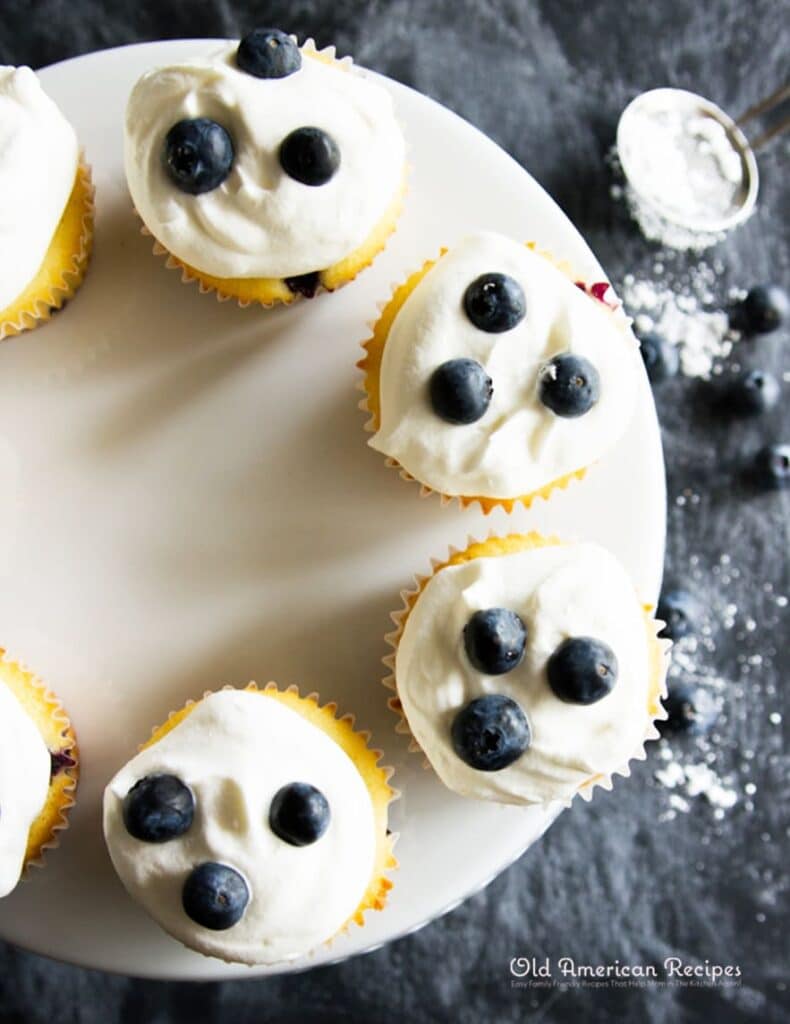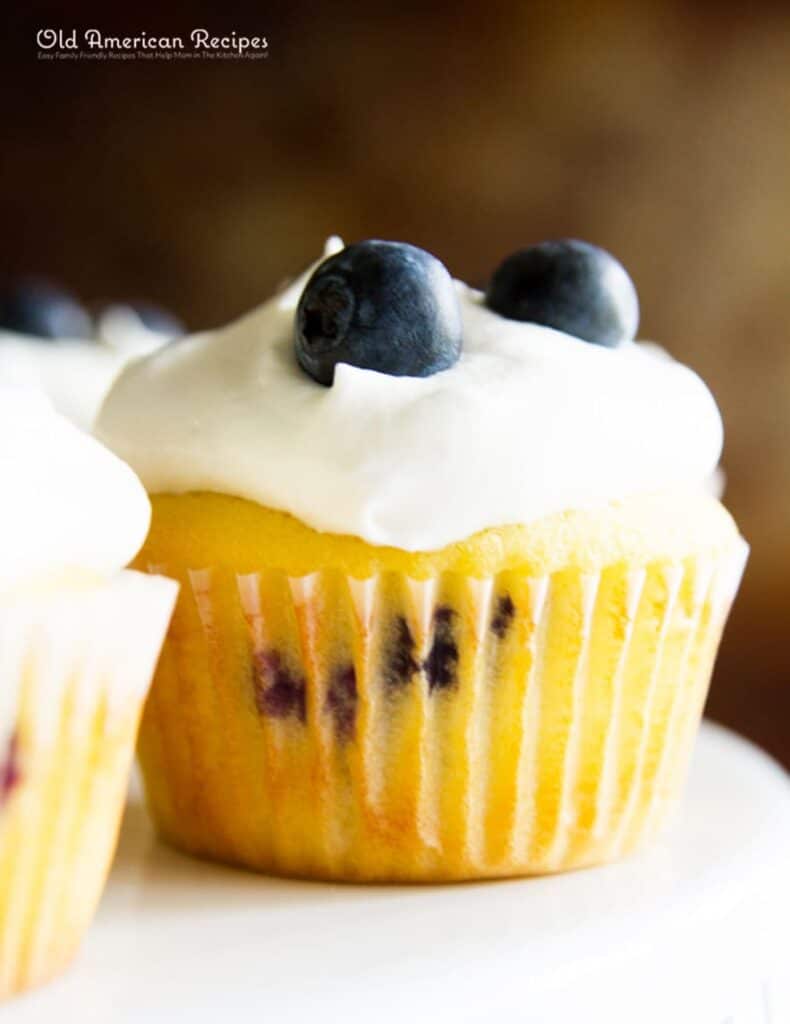 What makes these Blueberries N Cream Cupcakes so amazing is how light and fluffy they are. That's because these muffins are made with Cake Flour which really does make a difference in the weight of the cupcake. You feel like you are in a fluffy cloud while eating these. The light whipped cream topping makes these cupcakes even dreamier.
If you don't have Cake Flour on hand, no problem! Just make your own, it's super easy. Measure out one cup of flour then remove two tablespoons, then add two tablespoons of corn starch. Sift about 5 times.  Ta-Da!  you have cake flour. This recipe calls for 3/4 cup so I saved the remaining flour. I have Tupperware container with leftover Cake Flour. Any extras go there. Next time I need Cake Flour I will already have some made, bonus.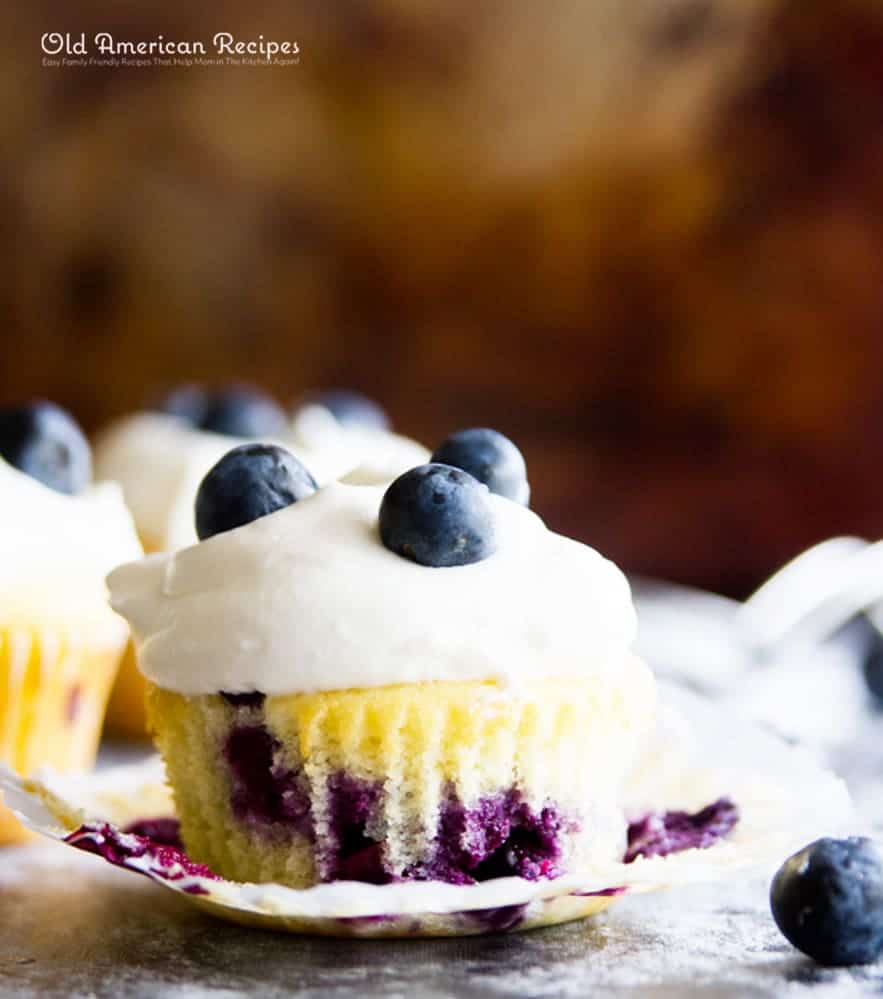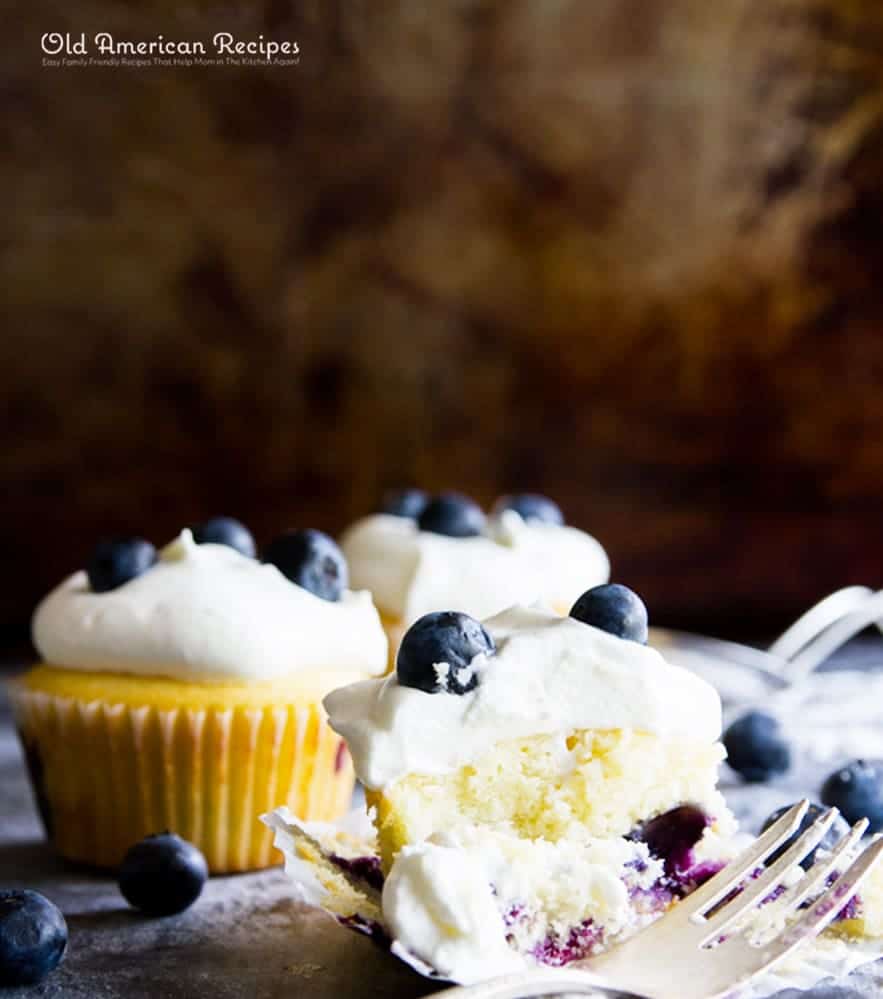 These cupcakes were irresistible even before they were baked. This batter was calling my name.  When I was pregnant it would take every fiber of my being NOT to lick the cake batter. So fearful of the raw egg and the damage it could do. My tummy said yes but my Google searches said NO! Now I lick the mixing bowl with reckless abandon. Until every last speck of batter is gone. It's a risk I'm now willing to take
I hope y'all enjoy these as much as I did!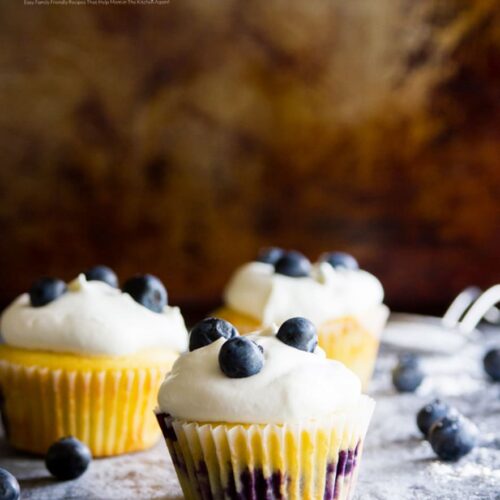 Blueberries N Cream Cupcakes
Ingredients  
3/4

cup

all purpose flour

3/4

cup

cake flour

1/2

Tbs.

baking powder

1/4

tsp.

salt

1/2

cup

unsalted butter

room temperature (1 stick)

1/2

cup

+ 1/3 cup sugar

2

eggs

1

tsp.

vanilla extract

1/2

cup

+ 2 Tbs. milk

6

oz.

Blueberries plus extra for garnish

Whipped Cream

1

cup

heavy whipping cream

2

Tbs.

confectionary sugar
Instructions 
Preheat oven to 350 degrees. Fill a muffin tin with 12 muffin liners. Set aside.

Sift together the all purpose flour, the cake flour, baking powder and salt together in a large bowl.

Beat the butter and sugar on medium high until light and fluffy. Add the eggs, one at a time, then the vanilla. Scrape the sides to make sure mixture is well incorporated.

Reduce the mixer speed to low. Alternately add the flour mixture with the milk until combined. Carefully stir in the blueberries by hand.

Divide the batter between the 12 muffin tins filling to about 3/4 cup full.

Bake at 350 for 25 minutes or when cupcakes are just beginning to to show a hint of brown. Cool in the muffin tin on a wire rack until completly cooled.

Add a dollop of Whipped Cream to each Cupcake and top with blueberries

Whipped Cream

Using a hand held mixer, put one cup of heavy whipping cream into a cold metal bowl and beat on low until soft peaks form. Once the peaks have formed add 2 Tbs. confections sugar. Scoop a dollop onto each cupcake and garnish with blueberries
Remember it later
Like this recipe! Pin it to your favorite board NOW!
Pin
Sharing is caring!