Sharing is caring!
Like most women, I absolutely love a good bargain. There is something so satisfying knowing that you have successfully managed to acquire something at a price lower than what it was meant to be. Even if it's only a menial amount and you only save a few dollars. It's a like a sweet little victory!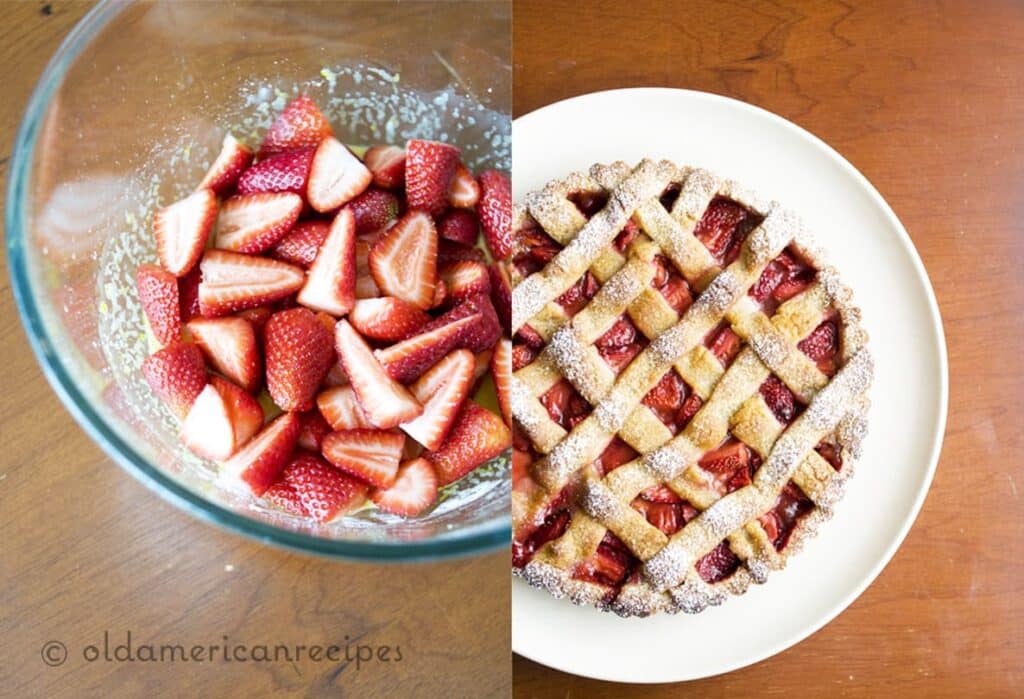 I'll admit, sometimes I will buy something that is on sale simply because it is on sale and not because it's something that I actually want or need. This is what often goes through my mind when this happens: "Oh, 70% off!! Score! It's a freaking hideous purple scarf, but meh, who cares?! SEVENTY PERCENT OFF! Huzzah!!" Usually this results in me returning said ugly item once I realise it's terrible, or if I am unable to return/exchange because it's been reduced, I usually just give it to someone as a gift (sorry Mum).
So, to my delight, as I was doing my weekly food shopping last weekend, my local grocer was selling trays of strawberries for only $6! That's fifteen punnets of glorious red fruit for a bargain price! I was so excited when I realised how cheap they were that I nearly bought four trays with ridiculous visions of me making jam all weekend. I wanted to buy several trays simply because it was so cheap, but I knew it would be a silly purchase. The strawberries weren't in perfect form either, hence the price, and I often get ahead of myself when it comes to food, so I did the mature thing (boo for being mature) and only forked out enough for a single tray.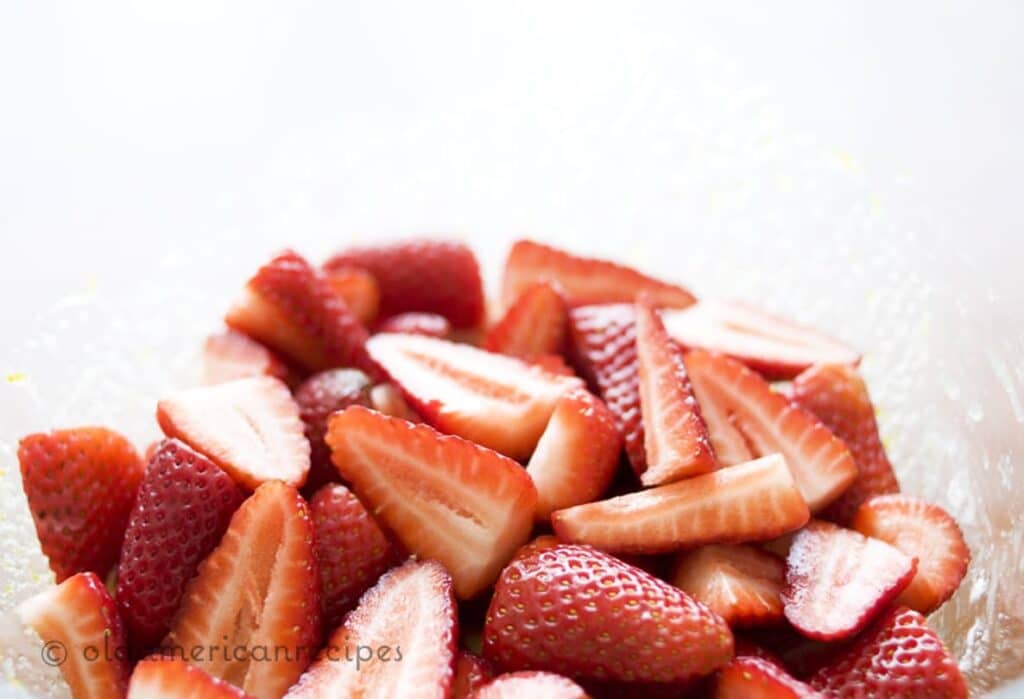 I knew these strawberries had to be cooked in some delicious form and it had been a while since I had made pastry, so, the strawberry tart was created! This recipe almost mirrors a traditional Linzer torte, with the pastry made with ground hazelnuts and with sweet spicy notes of cinnamon, nutmeg and cloves and the strawberries almost made their own jammy like filling.
Remember it later
Like this recipe! Pin it to your favorite board NOW!
Pin
It's a fairly simple recipe, although somewhat fiddly. I also made this on a stinking hot day, so the pastry didn't treat me very kindly and kept falling apart no matter how many times I chilled it, but I was rather happy with the end result. I served it at a dinner party with friends and it went down a treat with some good quality vanilla ice cream. You can't beat a cheap and tasty tart! 😉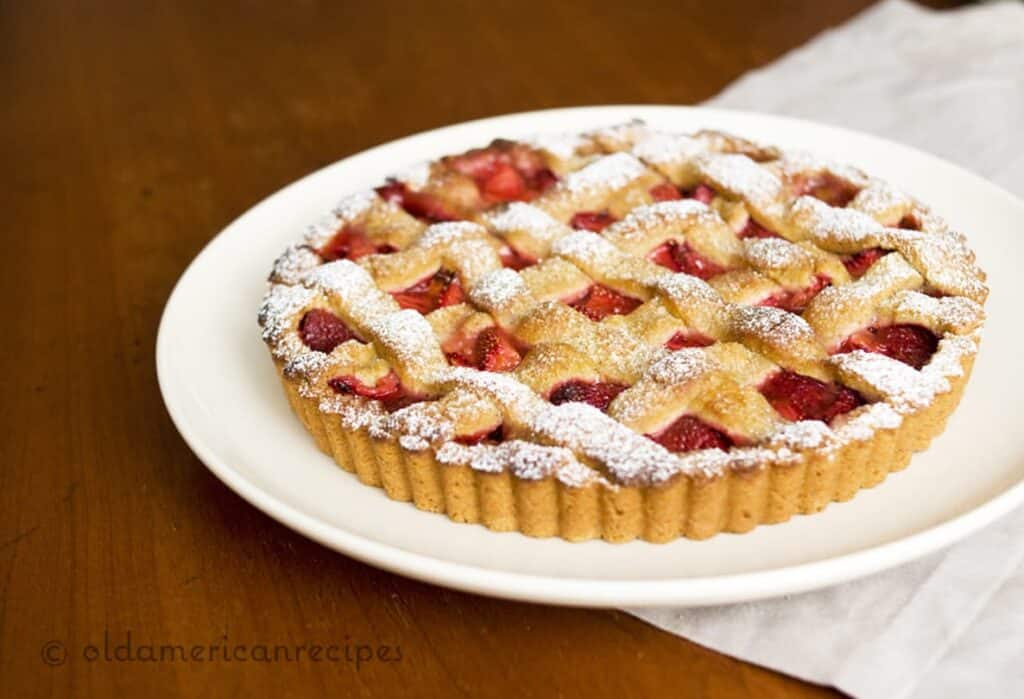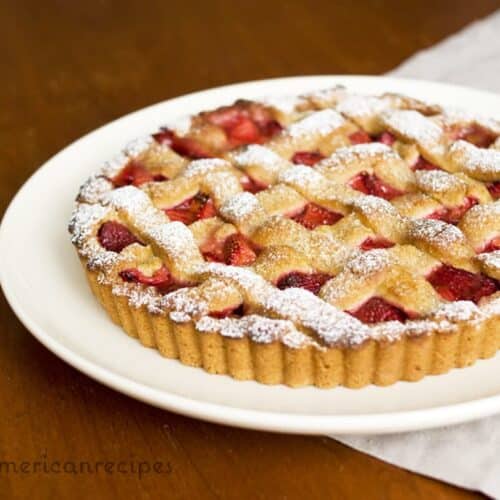 Strawberry Tart with Spiced Hazelnut Pastry
Recipe adapted from the December 2010 edition of Gourmet Traveller.
Ingredients  
700

g

strawberries

trimmed and chopped

70

g

caster sugar

35

g

cornflour

grated rind of 1 orange

seeds of 1 vanilla bean or 1 teaspoon of vanilla bean paste
Pastry
175

g

unsalted butter

at room temperature

150

g

icing sugar

sifted

grated rind of 1 lemon and 1 orange

3

egg yolks

250

g

plain flour

150

g

ground hazelnuts

2

teaspoons

ground cinnamon

1

teaspoon

ground nutmeg

a really good pinch of ground cloves

1

teaspoon

of baking powder
Instructions 
Pastry: Beat butter, icing sugar and orange rind in an electric mixer until pale and fluffy (4-5 minutes), add yolks and beat to combine. Add remaining ingredients and mix until just combined. Form into a disc, wrap in plastic wrap and refrigerate until firm (2 hours).

Roll two-thirds of hazelnut pastry to 3mm-thick on a lightly floured piece of baking paper and line a 24cm-diameter tart tin. Trim edges and refrigerate until firm (30 minutes). Roll out remaining dough on a lightly floured piece of baking paper to a rough 24cm-long rectangle, place on an oven tray and refrigerate until firm (30 minutes).

Preheat oven to 180C. Combine strawberries, sugar, cornflour, rinds and vanilla seeds in a bowl and fill pastry case.

Cut remaining pastry lengthways into 12mm-thick strips and form a lattice pattern over strawberry mixture, trimming overhanging ends. Brush pastry with eggwash, bake until crisp and golden (30-35 minutes), cool in tin for 30 minutes then remove and cool to room temperature. Dust liberally with icing sugar before serving.
Don't forget to PIN this Strawberry Tart with Spiced Hazelnut Pastry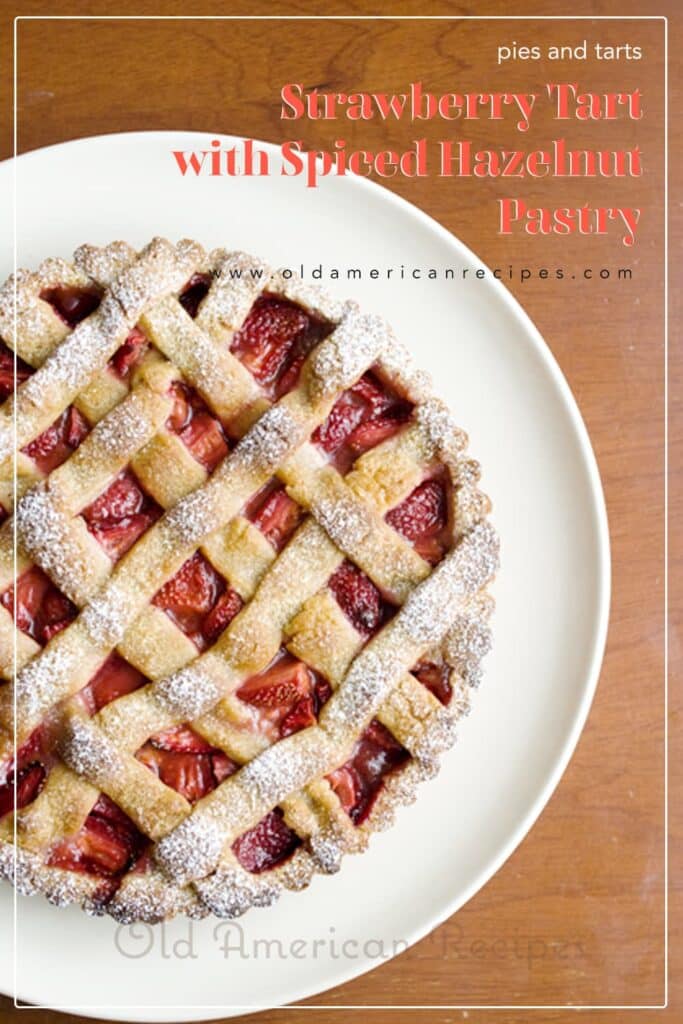 Remember it later
Like this recipe! Pin it to your favorite board NOW!
Pin
Sharing is caring!