Sharing is caring!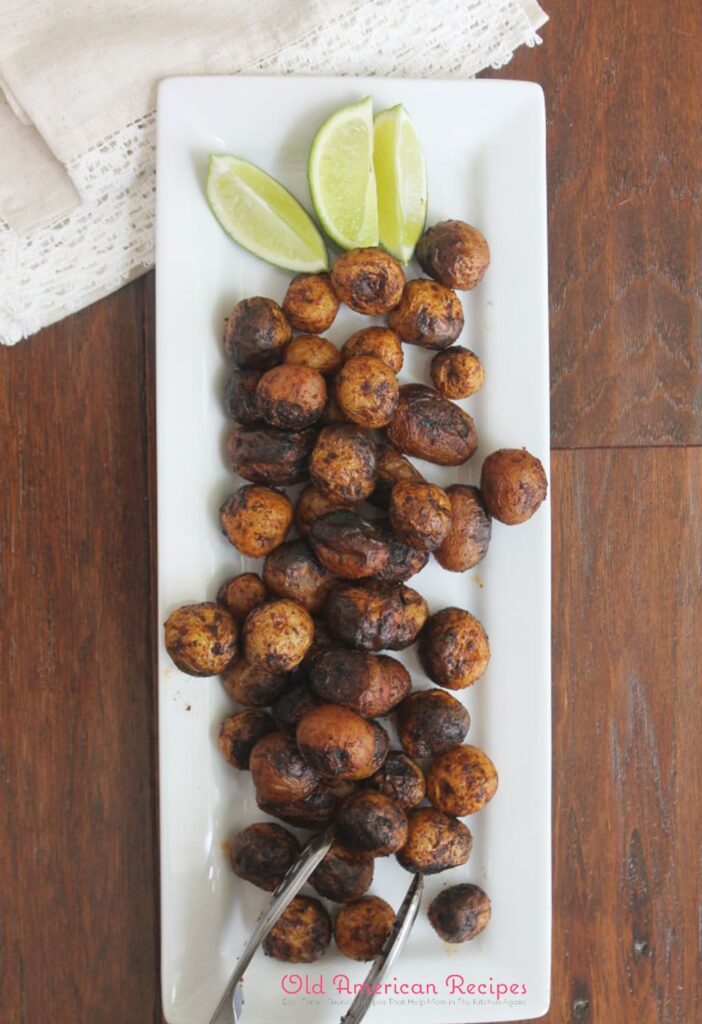 Aren't little potatoes just the cutest? We love the different varieties – blue/purple, red and yellow. And normally when I think of potatoes, I think cold weather, comfort food. But these little potatoes are perfect for summer  –  whether in potato salads or, in this case, on the grill. Of course, we adore roasted potatoes, but this weekend was too warm to be turning on the oven.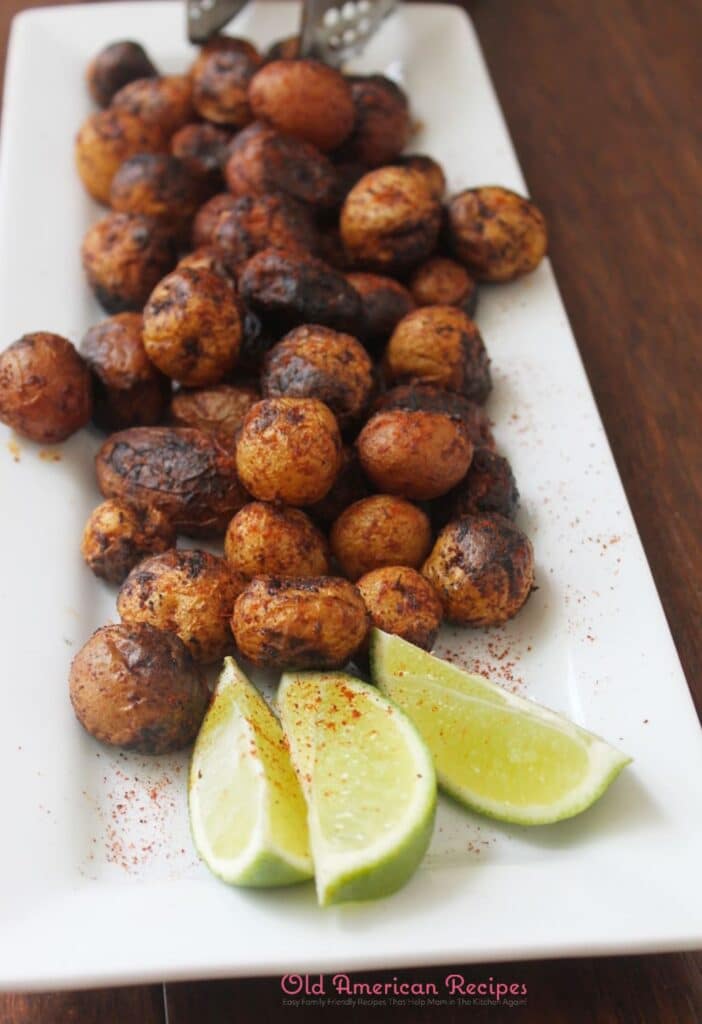 The inside of these thin skinned potatoes is creamy and buttery. The outside is slightly crisp with a chili and lime kick to add spice and freshness to this unexpected side dish. We served the potatoes with lime wedges. Love the combo of chili and lime – and it worked deliciously with the potatoes.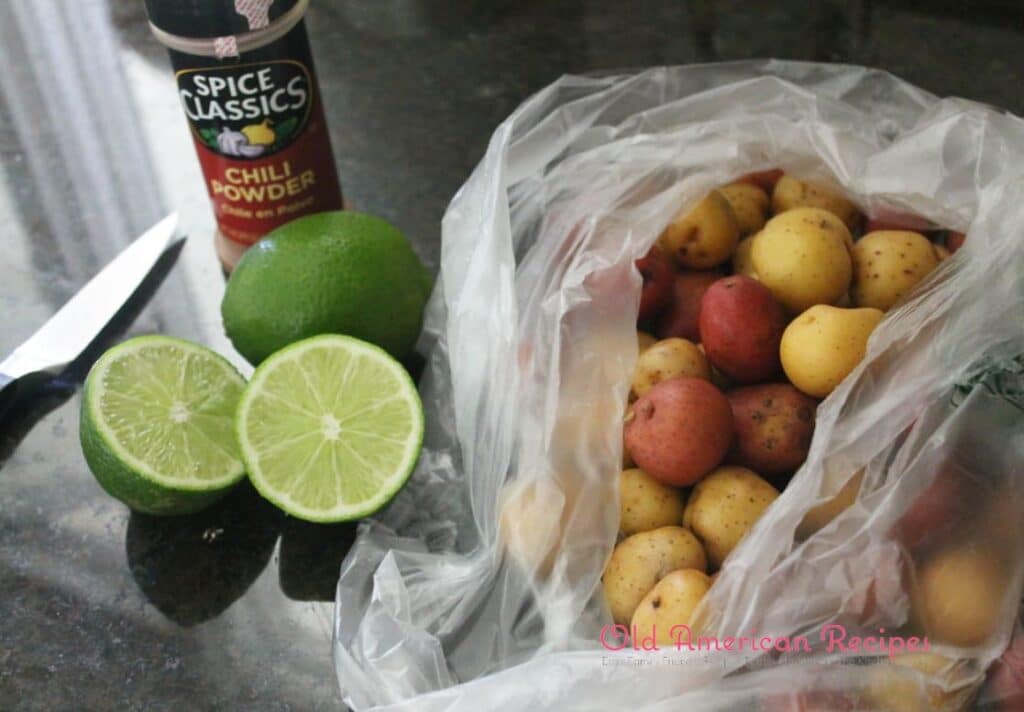 We used just four ingredients: potatoes, lime, chili powder and extra virgin olive oil.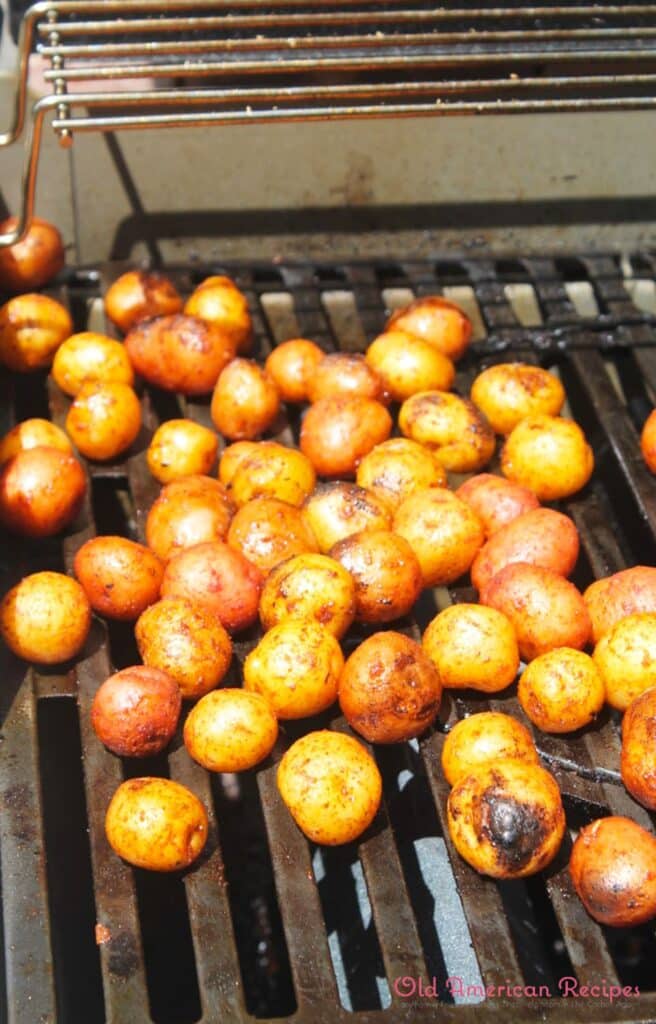 Have you grilled potatoes before? If you're planning to grill chicken, fish and veggies, add little potatoes to the mix for a perfect summer side dish.
Did you know these little potatoes provide quite a nutritious punch? One serving of 5 little potatoes provides a good source of potassium (even more than a banana),  an excellent source of iron and 2 grams of fiber all for only 60 calories.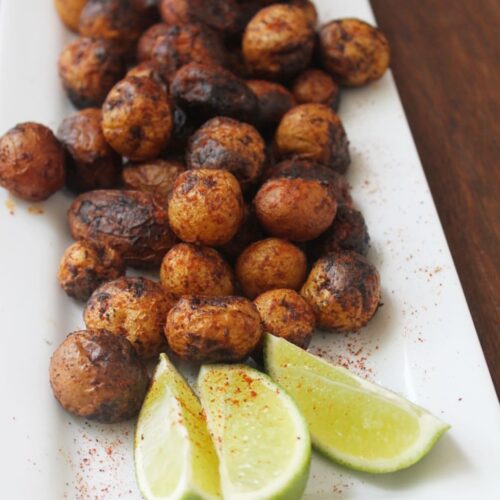 Chili & Lime Grilled Potatoes
Ingredients  
1

lb

mini new potatoes – we used little potatoes from The Little Potato Company

1

tbsp

chili powder

plus more for dusting after grilling, if desired

2

limes

reserve 1 to serve with potatoes

Extra virgin olive oil
Instructions 
Preheat grill to medium-high heat. Wash and dry potatoes then place in a large ziplock bag. Juice 1 lime into the bag, drizzle with olive oil and sprinkle with chili powder. Seal bag, and rub potatoes so they are covered in the marinade. Set aside for 15 minutes. Place potatoes on the grill (using a vegetable basket, depending on how far apart your grill grates are.) Grill for 25-30 minutes, turning once. Remove from grill. Drizzle with olive oil and sprinkle with chili powder, if desired. Serve with lime slices.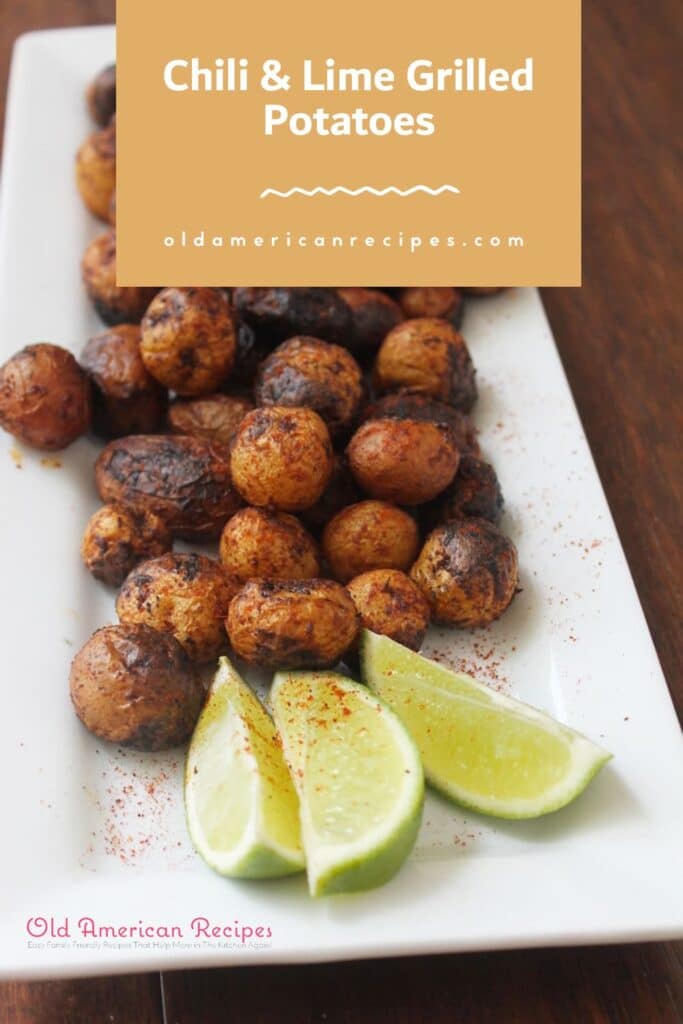 Sharing is caring!