Sharing is caring!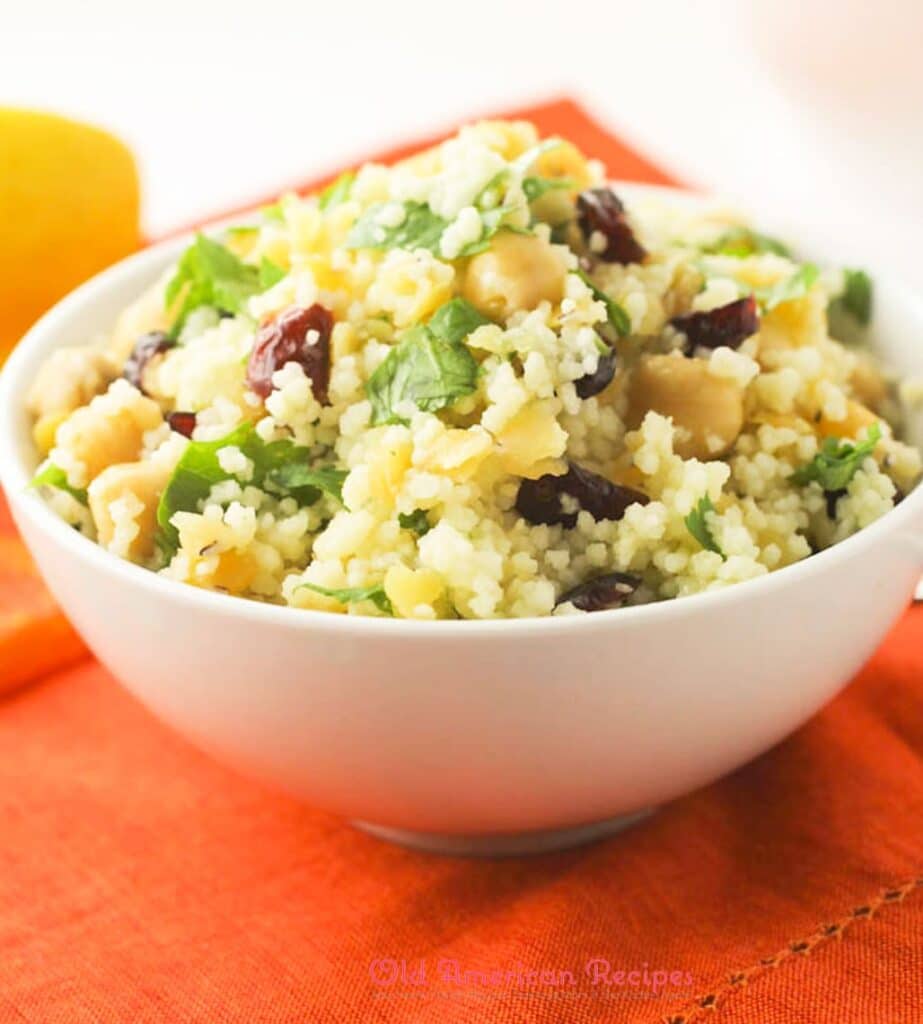 Gathering the family around the table and connecting after a busy week, that's what Sunday Supper is all about. This week's Sunday Supper centers on Middle Eastern cooking with a recipe for couscous, lentil and chickpea salad.
I always love the flavors and the different combinations of colors and textures in Middle Eastern cuisine, and this couscous, lentil, and chickpea salad is a perfect example. It's also a wonderful meal for vegetarian and vegan diets, with healthy, all natural ingredients.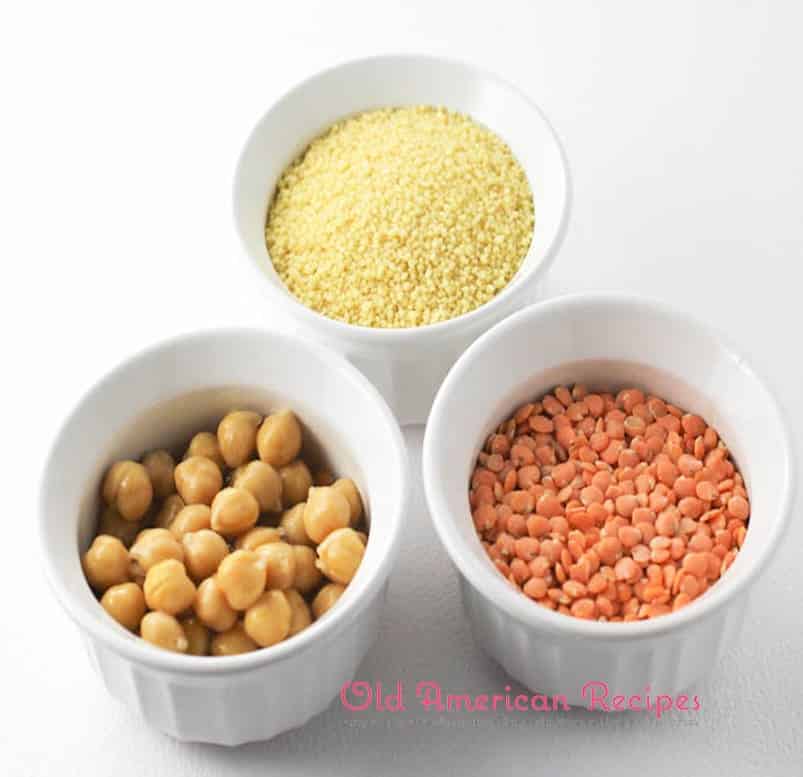 Growing up in Quebec, our family didn't experience many Middle Eastern foods, although lentils were a staple in our cuisine. I didn't discover couscous for many years. Our Sunday dinners were traditionally a meat and potatoes affair spent gathered around my grandparents' huge table. There was usually a big crowd and lots of food—huge quantities of food. My grandmother always made so much, making sure everybody had plenty.
I love those memories of Sunday dinners with the family around my grandmother's table. That's what Sunday Supper is all about. I'm so pleased to be part of this movement so that the tradition can live on. With our busy lives, we often forget what food is all about. We forget that food is meant to be enjoyed and shared with the people we care about. Food and love go hand in hand.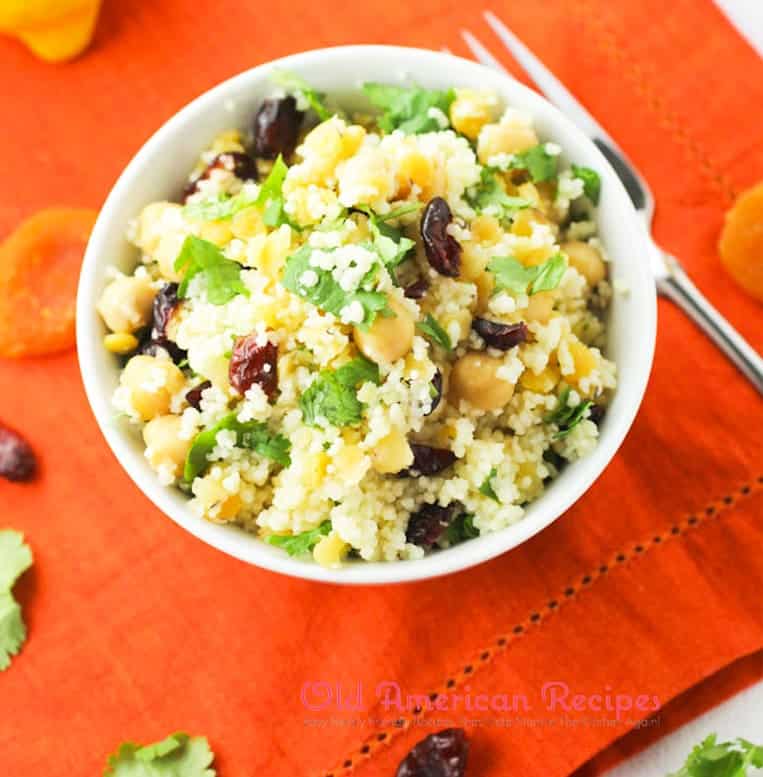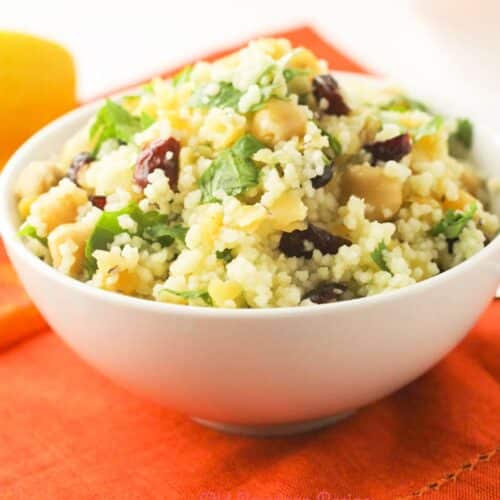 Couscous, Lentil and Chickpea Salad
Ingredients  
1

cup

couscous

Salt and black pepper

1 ¼

cup

boiling water

⅔

cup

cooked chickpeas

½

cup

cooked lentil

¼

cup

dried cranberries

2

green onions thinly sliced

2

Tablespoons

chopped mint

3

Tablespoons

chopped fresh cilantro

Zest of 1 lemon

1

garlic clove

minced

Juice of 1 lemon

4

Tablespoons

olive oil
Instructions 
Put the couscous in a shallow bowl. Add a pinch of salt to the boiling water, and pour this over the couscous to cover. Cover the bowl and set aside for 15 minutes so the couscous soaks up the liquid. Uncover, fluff up the couscous with a fork, then set aside to cool down.

Transfer the cool couscous to a mixing bowl, add the chickpeas, lentils, and cranberries, and toss. Add green onion, herbs, lemon zest, garlic, and lemon juice. Stir gently to combine, then stir in olive oil and season to taste.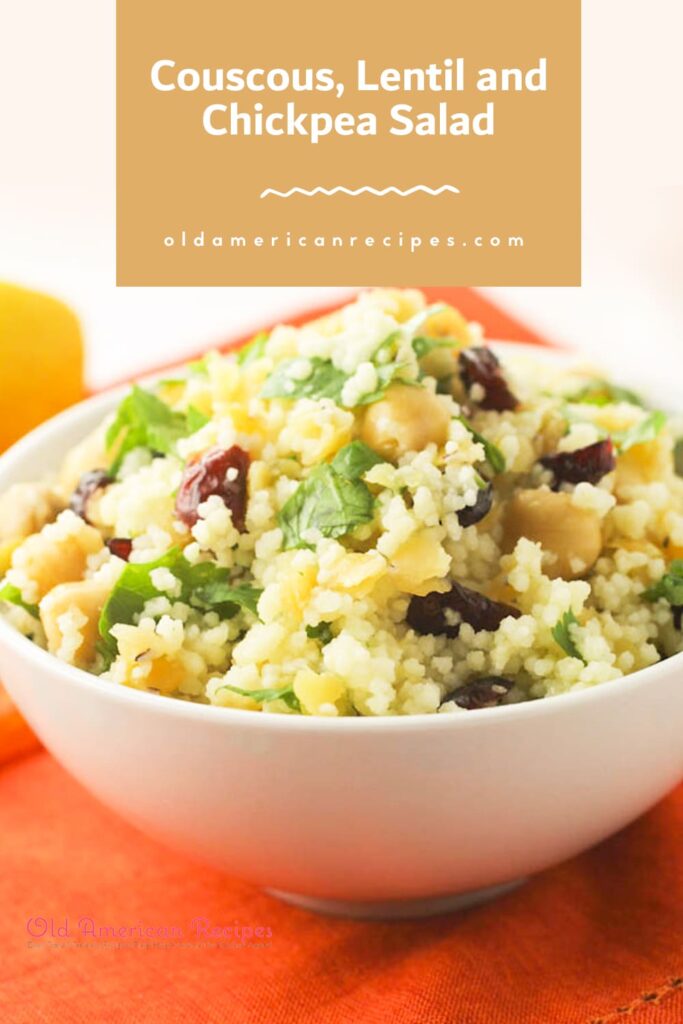 Sharing is caring!