Sharing is caring!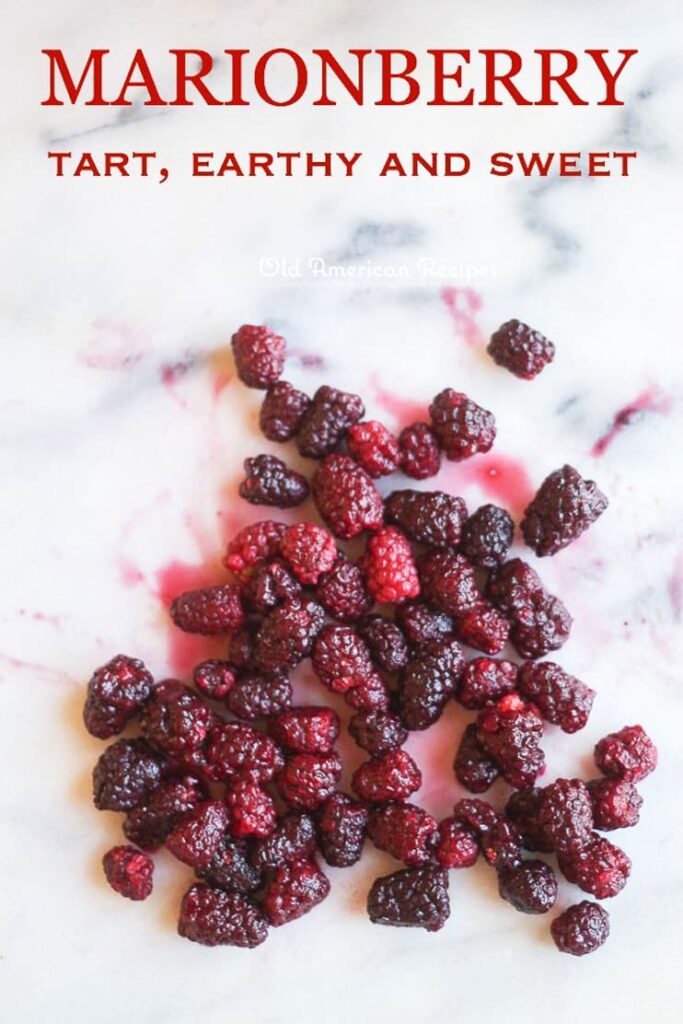 Welcome to my new series, Summer's Bounty, where I showcase the unique gems that are only in season for a short duration like dragon fruit, golden raspberries, red currants and marionberries. Every Thursday for the month of August, check back for a recipe on how to prepare these delicacies.
Today, we are featuring marionberries, the cousin to blackberries. The complexity of it's flavors has given marionberries the nickname, Cabernet of Blackberries.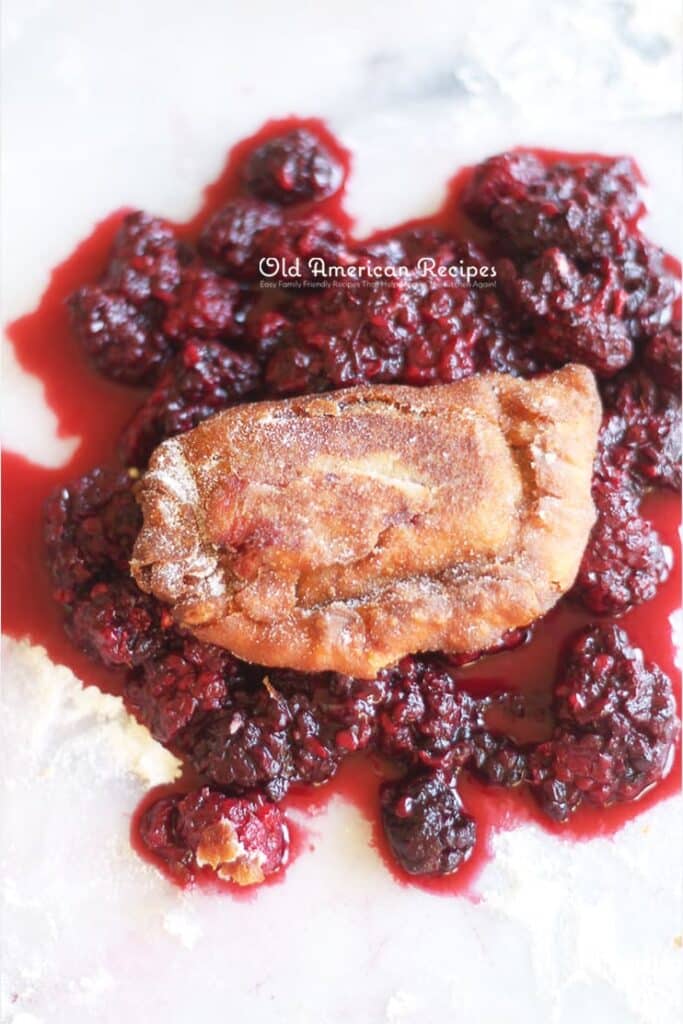 Fried hand pies are reminiscent of county fairs, Ferris wheels and buttery popcorn. I was afraid of frying anything for a long time until I realized how easy it is. Now, I have entered dangerous yet delicious territory. Why does fried food taste so gosh darn amazing? My expanding thighs want to know.
These Marionberry Hand Pies are pockets of summer – sweet, earthy and tart. I left the sugar to a minimum so the fruit can shine but adjust to your preference. Enjoy!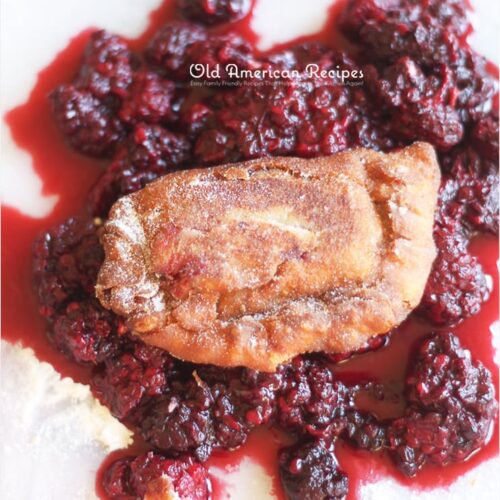 Fried Marionberry Hand Pies
Ingredients  
4

cups

marionberrys

if you use frozen, first defrost them and then drain them of excess of moisture.

1

cup

sugar

3

tbsp

cornstarch

1

teaspoon

lemon

½

teaspoon

vanilla

1

pie dough recipe
Instructions 
Whisk sugar and cornstarch together in a large bowl. Add marionberrys, lemon juice and vanilla. Stir gently to coat berries with the sugar mixture. Let sit for 15 minutes, stirring once.

Fill a deep pot halfway with oil and heat to 365 degrees F. Roll the dough out ⅛-inch thick on a lightly-floured surface. Cut out eighteen 4½-inch-diameter circles, gathering and re-rolling the dough if necessary. Beat the egg in a small bowl with 1 tablespoon of water. Place about 1 heaping tablespoon of the marionberry filling into the center of each dough round. Brush the edge with some egg mixture and fold the dough over to make a half-moon shape. Press out the air and seal the edges with a fork. Repeat with the remaining filling and dough.

Place 4 to 6 pies at a time into the hot oil and cook until golden brown, flipping as needed, about 5 minutes. Transfer to a paper towel-lined plate. Serve warm or at room temperature.
Notes
NUTRITION INFORMATION
Calories: 1011 Fat: 6g Saturated fat: 2g Unsaturated fat: 4g Carbohydrates: 241g Sugar: 203g Sodium: 434mg Fiber: 1g Protein: 3g
Sharing is caring!