Sharing is caring!
Once upon a time, there was a girl called Julia who would leisurely spend hours baking.
She would lovingly flip through food magazines, cookbooks and blogs admiring various recipes and ideas.  She would craft endless lists of cookies, cakes, breads and pastries to make.  She would happily dream of creating elaborate, and even simpler treats, knowing she would never need to consider short cuts, as time was her best friend.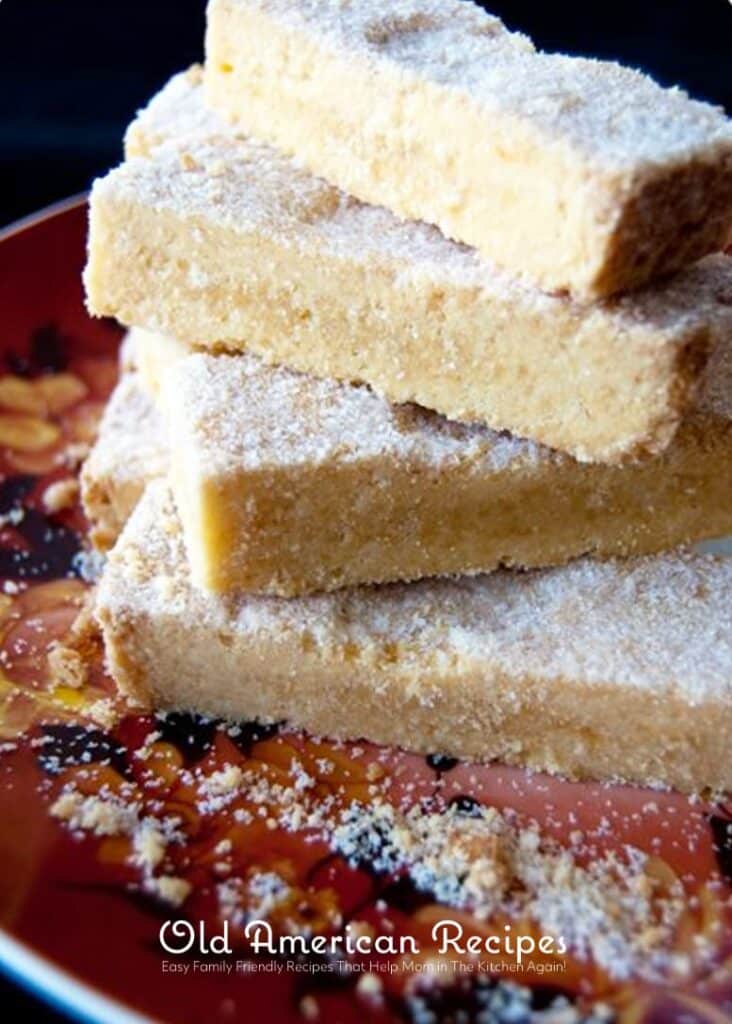 But then Julia became a working mother, and time changed. Forever.
Julia had an 'ah-ha' moment one day, finally realising the charm of time saving recipes.  She now seeks to create a versatile list of her own good ideas.  This custard flavoured shortbread is one such recipe in the repertoire.
After a quick measure, melt and mix of the ingredients, Julia can pop this shortbread in the oven within minutes.
What a good idea!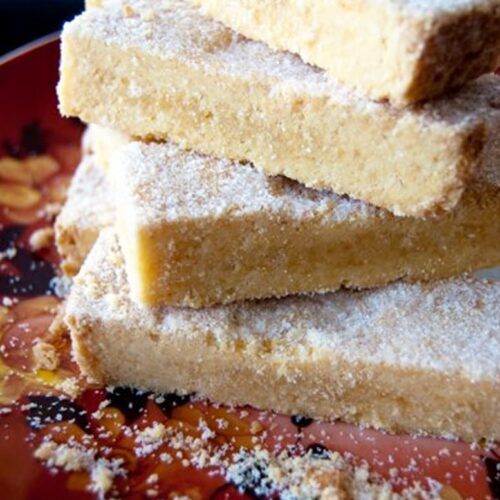 Melt 'n' mix custard shortbread
The original recipe calls for cornflour where I have used custard powder. I had the idea of using custard powder after making an apple pie recipe from Ben O'Donoghue (actually his Gran's recipe) using custard powder in the pastry. It produces such a delicious, creamy flavour. (adapted from Australian Women's Weekly)
Ingredients  
250

g

unsalted butter

35

g

icing/confectioners' sugar

55

g

caster sugar

40

g

custard powder

360

g

plain/all purpose flour

Pinch

salt
Instructions 
* Directions *

Melt butter over low heat, allow to cool slightly.

Sift icing sugar and custard powder into bowl, add sugar.

Add butter and beat mixture until thick and creamy.

Add sifted flour and mix well.

Press mixture into 18x28cm (7×11 inch) lamington tin, smooth over with a spatula; mark into fingers with sharp knife.

Prick each finger decoratively with fork.

Bake at 180C/350F for 25-30 minutes or until light golden.

Cut into fingers while still warm.

Cool in tin.
Don't forget to PIN this Melt 'n' mix custard shortbread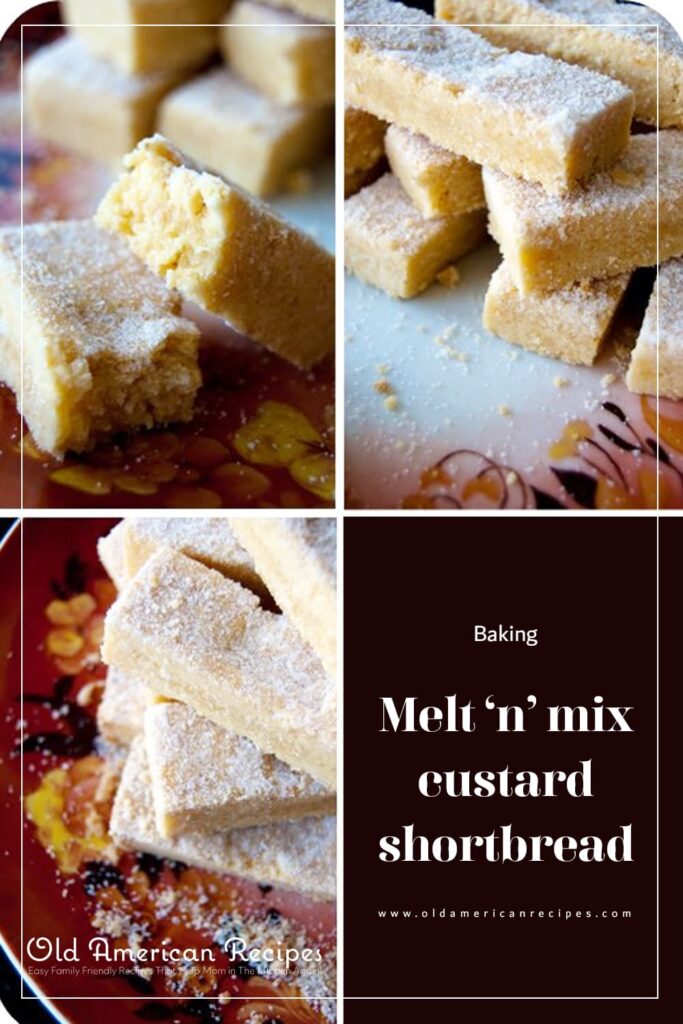 Sharing is caring!