Sharing is caring!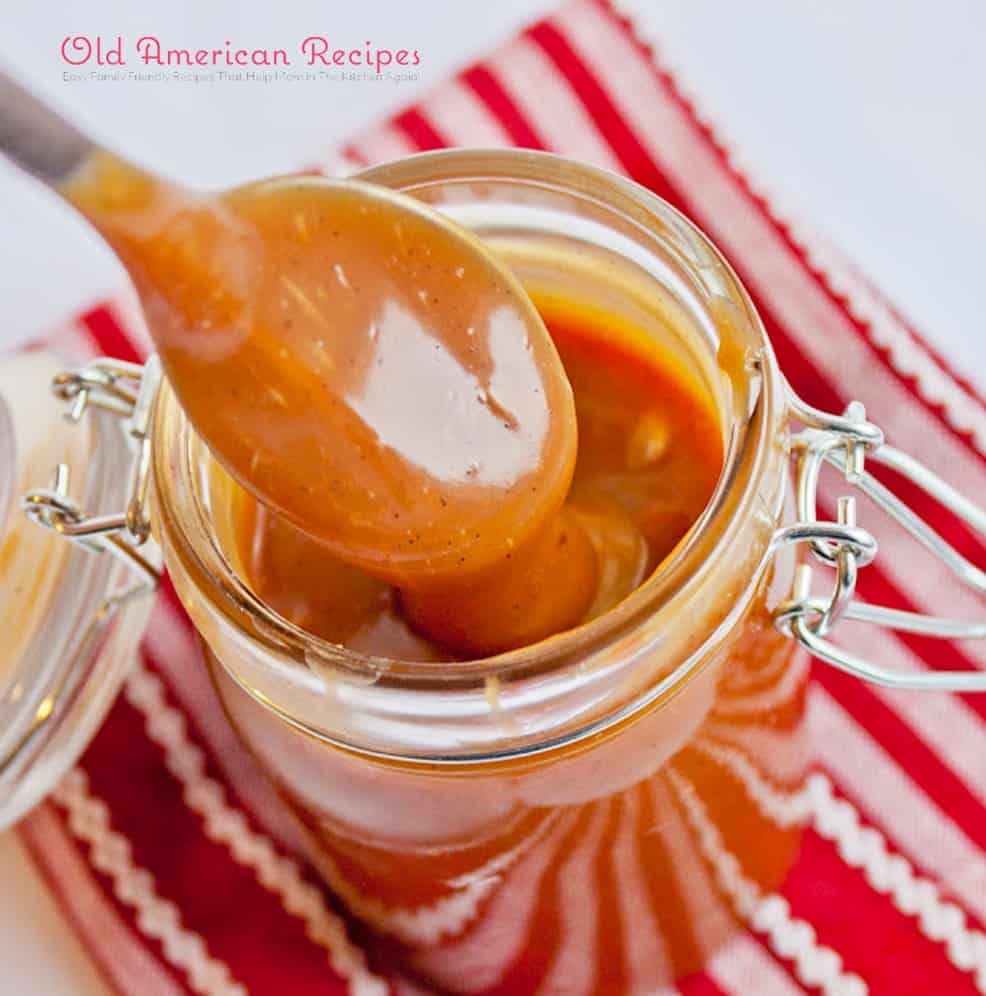 Looking for a great last minute homemade holiday gift? Look no further.  Packaged in little mason jars, tied with some gorgeous ribbon, this is a gift anyone would love to receive. I think family and friends really appreciate the time and thought that goes into homemade gifts.
This wonderful vanilla bean caramel sauce is so tasty and best of all, quick and easy to make. It's extremely versatile as well. Put in on ice cream, pancakes, waffles, on cake, cheesecake, in coffee, and anything else you can think of.  Oh, and don't forget to make some for yourself, you'll want to have some of this around!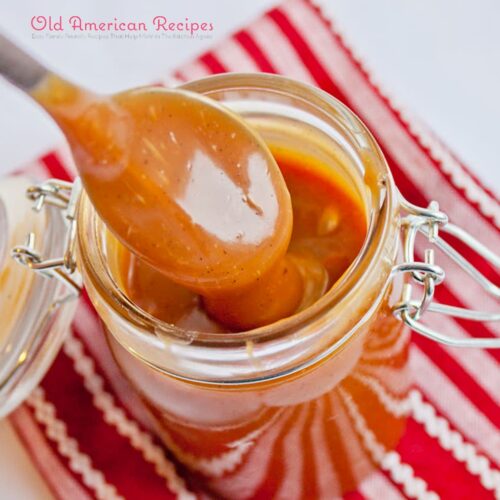 Vanilla Bean Caramel Sauce
Ingredients  
1

cup

225 grams granulated sugar

1 1/4

cups

heavy cream

1

vanilla bean

split and seeds removed*

1/4

teaspoon

coarse salt

1

teaspoon

pure vanilla extract

*If you don't have any vanilla beans on hand; increase the vanilla extract to 1 tablespoon. It still tastes great!
Instructions 
Using a medium saucepan, spread the sugar in an even layer over the bottom.

Measure the heavy cream and scrape the seeds from the vanilla bean pod and put into the heavy cream. Set aside.

Heat the sugar over medium-low heat. When the sugar begins to bubble and liquify around the edges, use a heatproof spatula to push the sugar towards the centre of the pot. Continue to stir gently until all the sugar has melted. Once the caramel reaches a deep amber colour, immediately remove the pot from the heat.

Carefully pour in half of the heavy cream while whisking (the mixture will bubble vigorously). Stir until incorporated, and then stir in the remaining cream. Whisk in the vanilla extract and the salt.

If any hard sugar has formed, stir the caramel over very low heat until the hardened pieces have melted and you have a smooth sauce.

Store in an airtight container in the refrigerator. Sauce can be reheated if necessary in the microwave or on the stovetop.

Enjoy!
Source: Adapted from Annie's Eats, originally from The Perfect Scoop by David Lebovitz.
Sharing is caring!