Sharing is caring!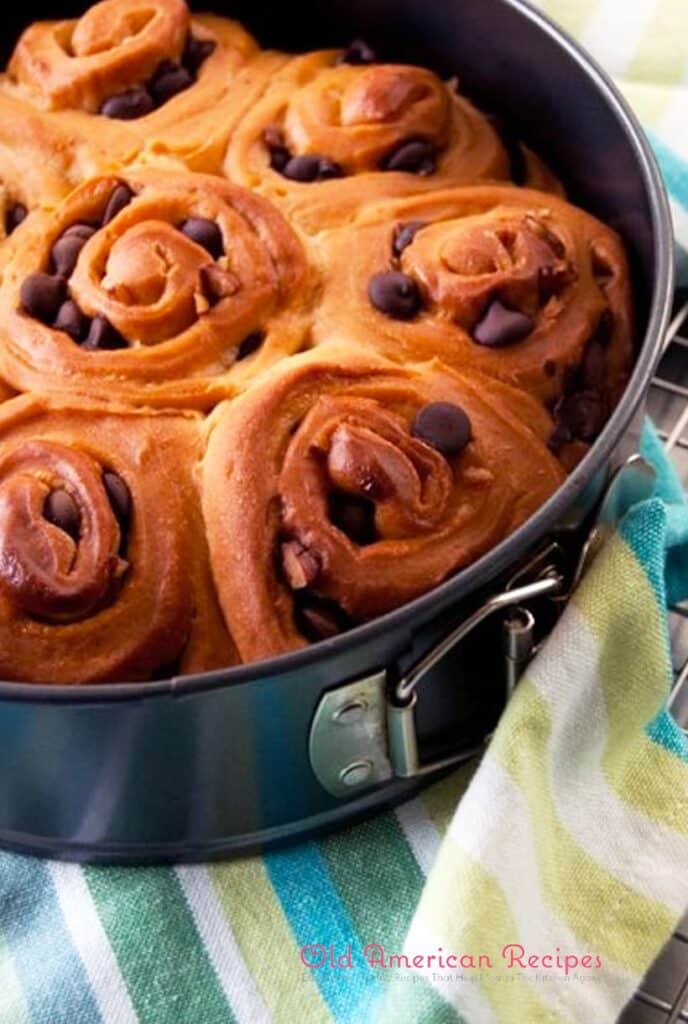 It was a typical Saturday morning. In the warm morning Queensland autumn sun, I find myself domestically inclined outside. Calmly tapping my foot along to the music I hear inside the house.  Weekend laundry was a bearable chore when enjoying the orchestral rich tunes of Duke Ellington and his band pouring through the windows.
I am not sure what distracted me from my task, but out of the blue I am aware of the deliberate nature of my hands, purposefully pegging my clothes on the line.  I stare for a moment, at my hands, and it is almost like I notice them for the first time, in quite some time.
I detect how my hands have aged.  Fortunately, they appear to have aged gracefully, but they certainly have aged.
Then I think of my paternal grandmother, the only grandparent I knew.  She passed away just shy of her 91st birthday, over 20 years ago.  I was only young at the time so my memories of her are sketchy.  Incomplete.  Full of holes.  But I do vividly remember one thing.  Bach, Chopin, Schubert.  Her expert hands, flying across the ivories of her grand piano.  Her barely 5 ft frame being swamped by the size of the piano, but her commanding every single key.  She was in full control of the music.  It was hers.
Even at 90, her aged, arthritic hands, which had become stiffened and less mobile over the years, did not slow her down enjoying one of her greatest pleasures in life.  Playing her piano. Classical piano.
I thought again of my own hands later that day as I worked with this sweet bread dough.  Wondering, hoping, praying that in the decades ahead, I too will be able to push through any pain and be able to enjoy my love of baking, always.
Those days are hopefully a long time away for me, so a reminder to me to enjoy what I can now.  To never take anything for granted.
Remember it later
Like this recipe! Pin it to your favorite board NOW!
Pin
Basic sweet dough recipe
Original recipe by Julia @ Mélanger
This recipe takes around four hours from beginning to end.  You will need to plan accordingly but the taste will be worth the effort.
Ingredients:
1 cup milk
¼ cup water (110F/45C)
3.5g / ½ package dried yeast
½ cup sugar
½ teaspoon salt
4½ to 5 cups of plain, all purpose flour
¼ cup / ½ stick of butter, melted
Glaze:
1 egg, lightly beaten
2 eggs, lightly beaten
Directions:
Warm the milk in a saucepan until bubbles appear around the edge.  Remove from the heat and allow to cool to 110F/45C.  In the meantime, dissolve the yeast in the warm water.  Allow to sit for 5 minutes.   Stir in the milk, sugar, salt, beaten eggs, and 1 cup of the flour.  Beat the mixture until smooth.  Add 2 more cups of flour and continue to beat.  Continue until the dough is glossy.  Add the melted butter and stir well.  Add a further 1 ½ cups of flour and continue to beat well.  Stir in the remaining ½ cup of flour bit by bit until the dough is stiff – you may not need to add it all.  Turn the dough out onto a floured surface, cover and let rest for 15 minutes.  Then knead the dough lightly until it is smooth and glossy.  Transfer the dough to a greased bowl, lightly spraying the top of the dough with oil to prevent drying.  Allow to double in size, about 1½ to 2 hours.  Punch down, and let rise again until almost doubled, about 1 hour.  Turn out onto a floured surface.  You should have roughly have between 2.4-2.6lb / 1.1-1.2kg of dough in total.  Divide into three equal parts to make three separate braid loaves.  For each, divide each into three again.  Roll each piece into a 12"/30cm strip.  Use three strips and braid into a loaf shape.  Let the braided loaves rest on a lightly greased baking sheet.  Let rise for 20-30 minutes.  In the meantime, preheat the oven to 350F/180C.  Brush each loaf lightly with egg and then bake for 20-30 minutes.
Chocolate pecan & maple scrolls variation:
1.  1/2 batch of above dough recipe will yield 8 chocolate pecan & maple scrolls.
2. Add 2 teaspoons of cinnamon into the dough with the milk, sugar, salt, beaten eggs, and 1 cup of the flour.
3. After the second rise, roll the dough out into a 12″ x 16″ / 30cm x 40cm rectangle.
4. Brush the entire surface with 1 oz / 30 g of melted butter.  Sprinkle 1/2 cup of chocolate chips and 1/2 cup of roughly cut pecans evenly across the dough.  Finish with a drizzle of 2-3 tablespoons of maple syrup.
5. Roll the dough up jelly roll style, starting from the longest side.  Cut into 8 even pieces and place flat into a prepared pan to expose the filling.  I use a 8″ / 20cm springform tin.
6. Allow to rise for 30 minutes.  Bake for 25-30 minutes at 350F/180c.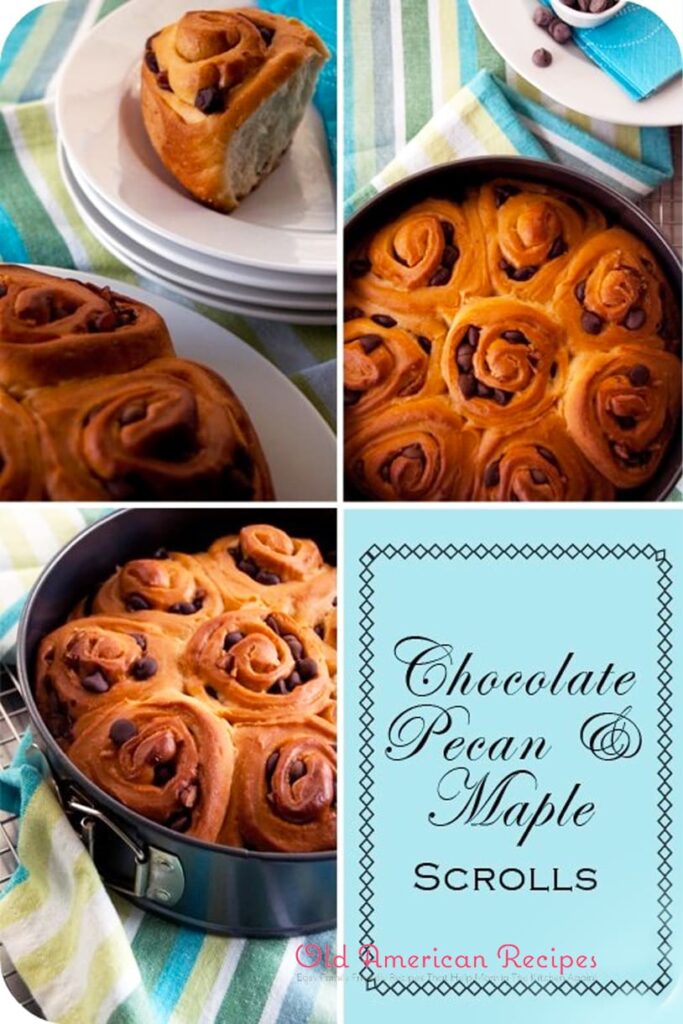 Sharing is caring!