Sharing is caring!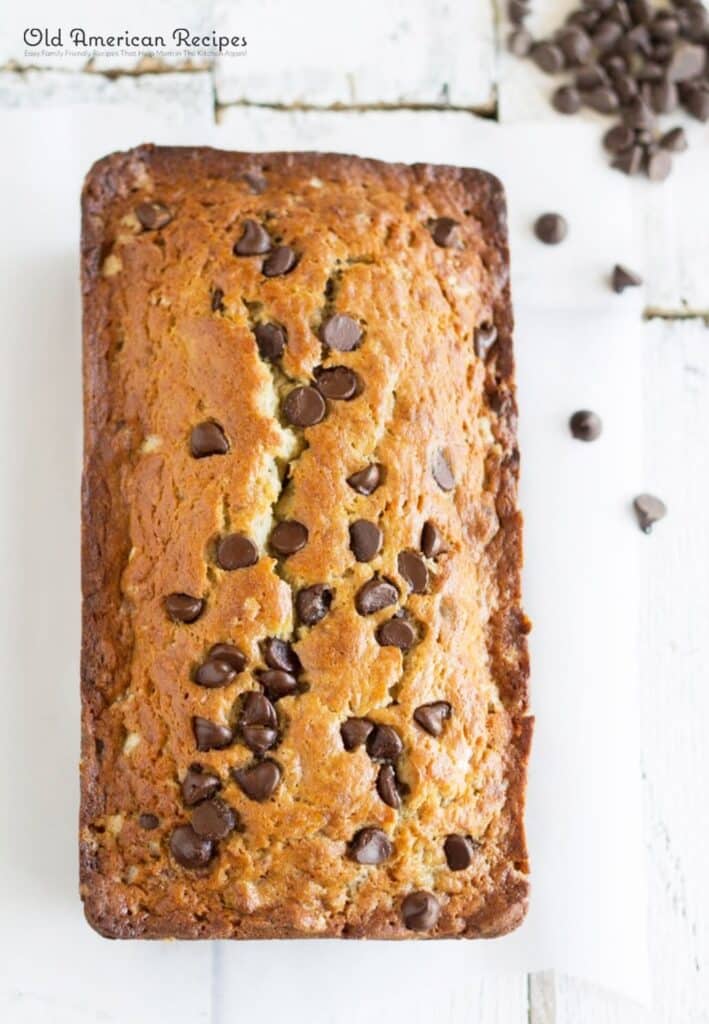 I will never eat plain old banana bread again! This Chocolate Chip Banana Bread is quite simply AWESOME. We all know that chocolate makes everything better, including Banana Bread.
Banana Bread has always been a staple breakfast food at our house. Bananas are the one fruit that our whole family loves including the little one who only has 6 teeth. It's sweet and soft so i don't have to worry about doing infant CPR at the drop of a hat. The only problem with bananas is that they ripen very quickly and since we are not ones to waste, I just chuck them in the freezer to make the same old same old banana bread down the road. After staring at my pile of frozen ripe bananas in my freezer I decided it was time to  change things up a bit.  It's not like I haven't tried other variations in the past. Adding nuts to the bread was a definite fail with the kids. I tried coconut next- still got the thumbs down from the kiddos. This one was a hit! And why wouldn't it be? Its got chocolate in it.

Make sure to let the butter and the egg sit out on the counter for about 30 minutes or until the butter is soft. Warmer ingredients incorporate better; especially the butter! Also sift your flour, it makes a difference, especially if it's been sitting in the paper bag smooched down with a bunch of other pantry stuff (like my own pantry). After scooping out 2 cups of compressed flour and then sifting it , and remeasuring , I have almost an extra 1/2 cup of flour! That's a lot of flour that doesn't need to end up in my chocolate chip banana bread. If your flour isn't compact you can just run a whisk through it to fluff it up a bit before measuring.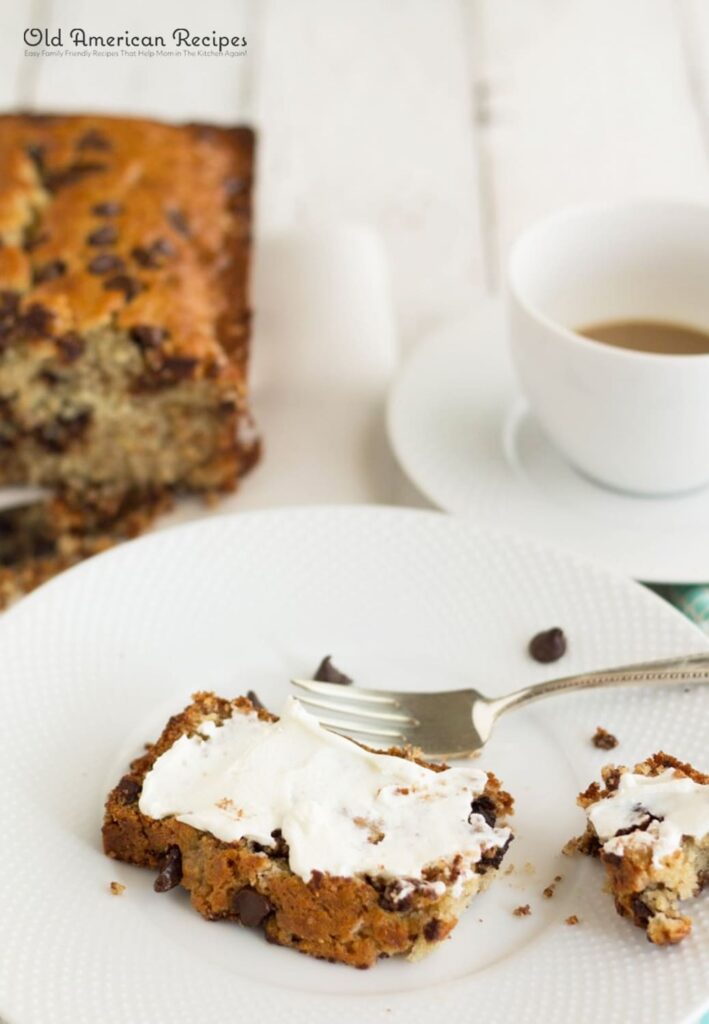 To make it extra I added some whipped cream cheese. Since I didn't have any whipped cream cheese on hand I just used 4 oz of regular cream cheese, added 2 tbs. of milk and whipped it myself. I don't think this make a whole lotta of difference taste wise, it's just easier to spread.
Chocolate Chip Banana Bread
Ingredients  
2

cups

all-purpose flour

1/2

tsp

baking soda

1

tsp

baking powder

1/2

teaspoon

salt

1

cup

white sugar

1

egg

4

tablespoons

milk

1/2

cup

unsalted butter softened

1

cup

mashed bananas

about 3 medium bananas

1

cup

semi sweet chocolate chips
Instructions 
Sift together flour, baking soda, baking powder, and salt.

In a large bowl, cream sugar and butter. Beat the egg slightly, and mix into the creamed mixture with the bananas. Mix in sifted ingredients until just combined. Stir in milk and chocolate chips. Spread batter into a greased 9×5 inch loaf pan.

Bake at 350 degrees for one hour or until toothpick comes out clean with no batter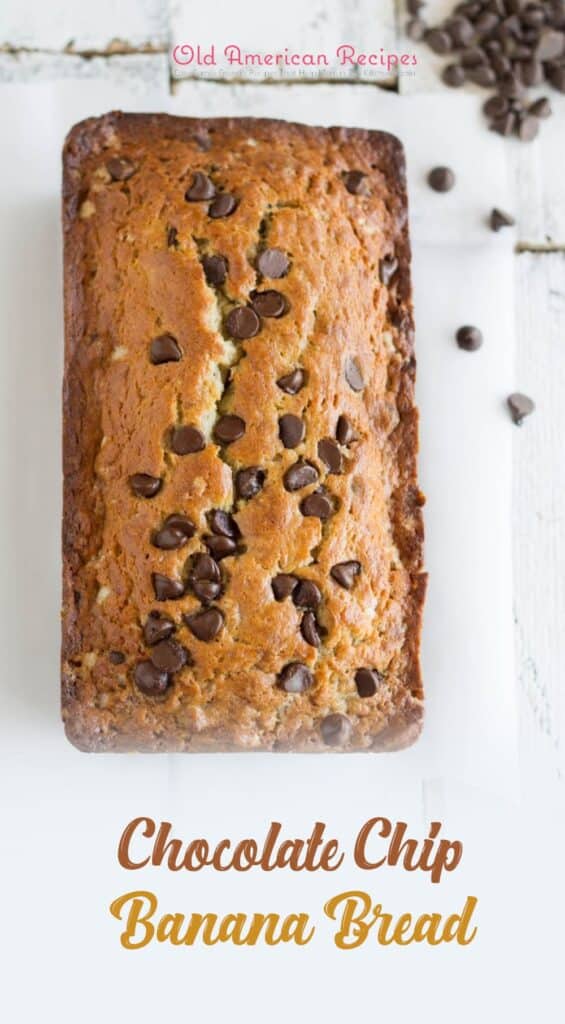 Sharing is caring!