Sharing is caring!
Today is mother's day. As a treat for my special day I made an apple pie. My husband, Don, loves apple pie, and that's what he wants each year for his birthday. I tried several recipes the first few years after we got married, and none of them were really what I wanted in a pie (this one was too runny; that one wasn't apple-y enough; this one didn't have enough spice). I finally made up my own, my husband being a most enthusiastic taste-tester.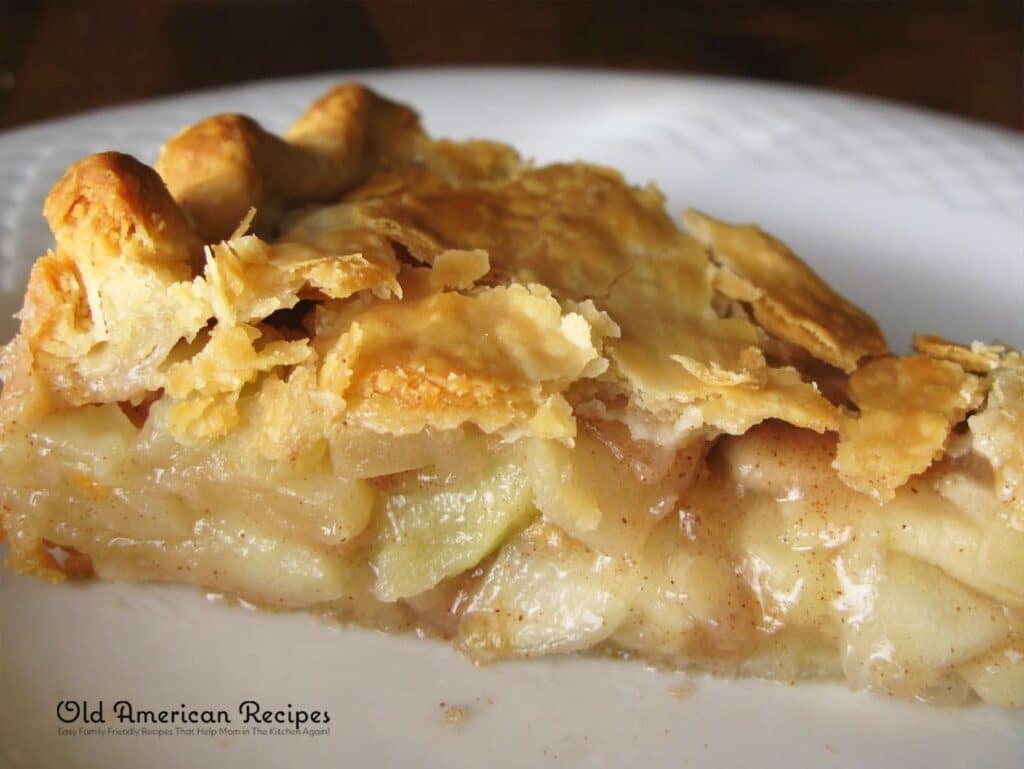 This recipe is one of the few in my book that lists a brand-name product in the ingredient list. I can make my own pie crust, but the Pillsbury pie crust is an excellent substitution as far as taste and texture goes (which I can't say for the other Pillsbury products). The results are consistent, and it is very easy to use. So I do.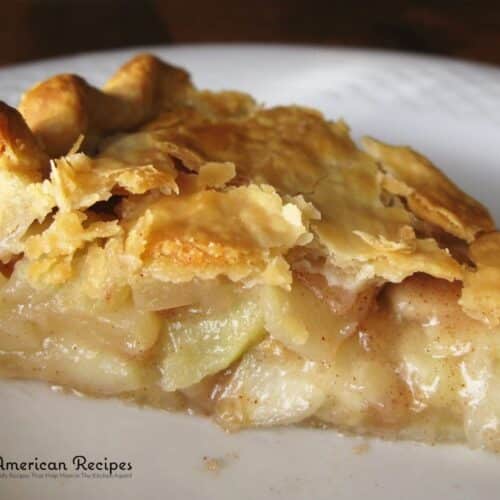 Don's Apple Pie
Ingredients  
1 13.8

oz

package Pillsbury refrigerated pie crust

softened according to package directions

6

medium apples

about 2 1/4 lbs. (I like half Gala, half Granny Smith)

1/2

cup

sugar

1/3

cup

flour

3/4

teaspoon

ground cinnamon

1/4

teaspoon

coarse

Kosher salt
Instructions 
Adjust oven racks to the two lowest positions; heat oven to 425 deg.

Prepare the pie plate as directed on the pie crust package for a 2-crust filled pie.

Peel, core, and thinly slice the apples. In a large bowl, combine the apples and the remaining ingredients; mix well and spoon into prepared crust. Top with the second pie crust, and tuck and crimp the edges. Use a sharp knife to make 6 cuts in the top to let steam escape.

Place the pie on the top-most rack and bake for 40-45 minutes, or until the top is golden brown and apples are crisp-tender. Cover the pie with foil during cooking if the top gets too brown. Cool and it let rest at room temperature for at least 45 minutes before serving.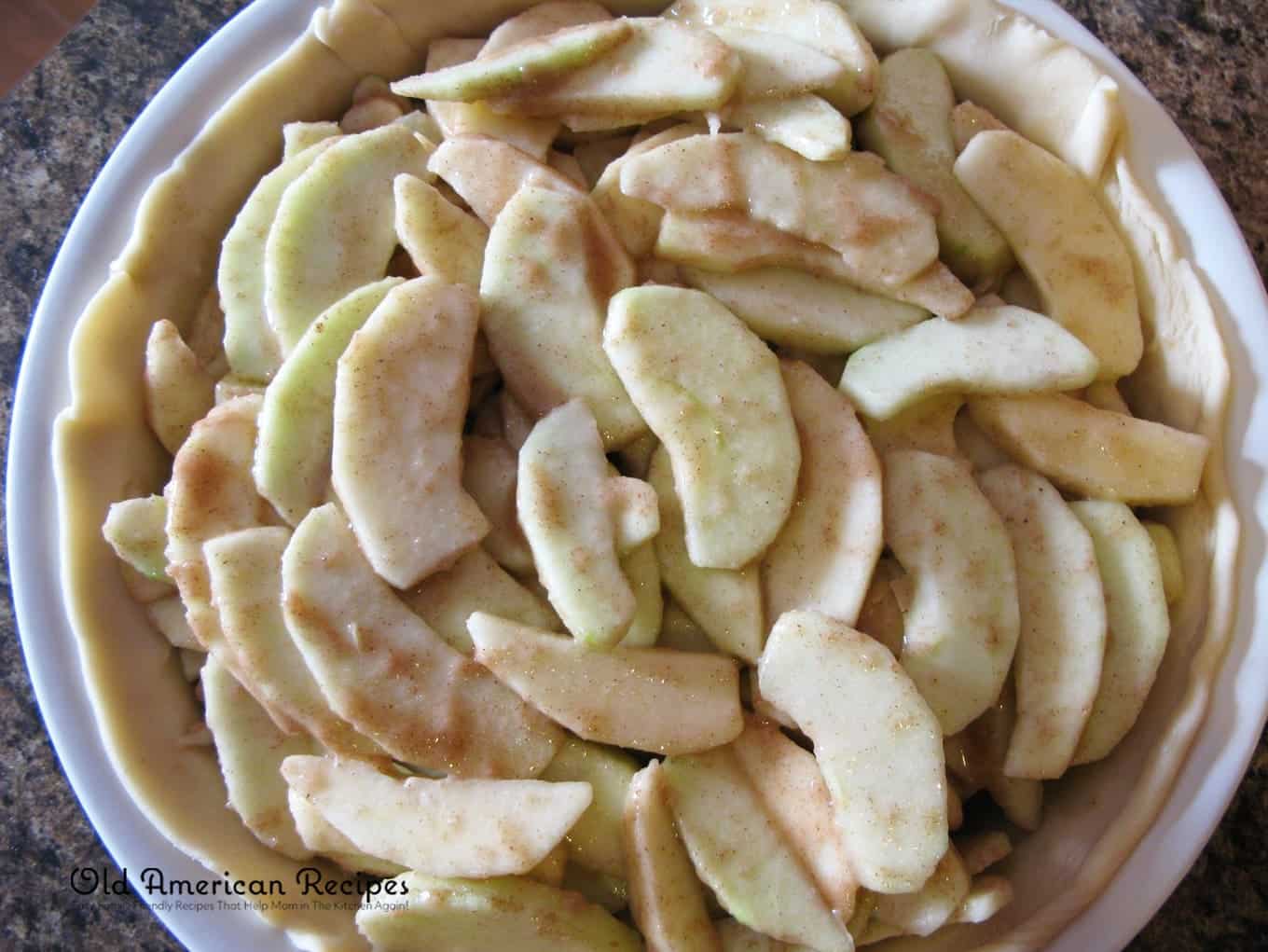 Sharing is caring!