Sharing is caring!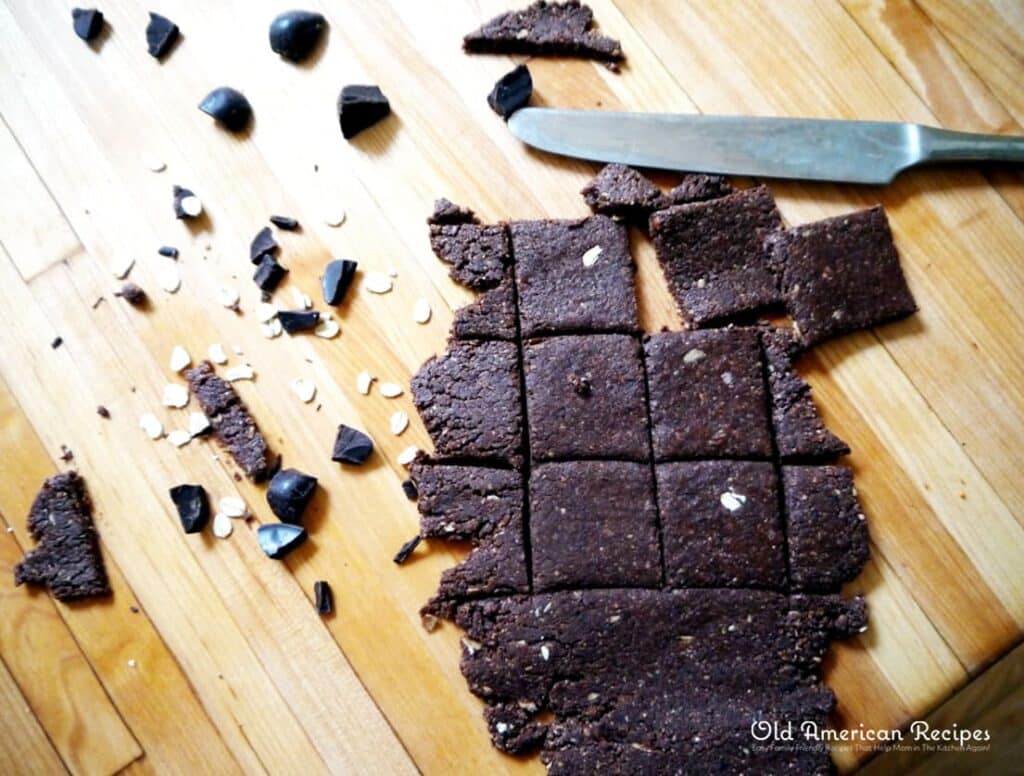 Looking for a healthy, gluten free dessert to whip up that requires no baking and only four ingredients? This (surprisingly) crowd-pleasing brownies recipe has got you covered!
Whether you're a home chef or a professional recipe developer – there are some times when you know what you've put together is going to be a hit, and other times when you're a bit shy and nervous to allow your taste testers to give their feedback. I've certainly had quite a few misses when I've tried a new recipe or done one from "memory". Like the one time I tried to make frozen bananas and the almond butter shelling just sludged right off when I removed from the freezer? And when I was younger, and my brother and I made cookies and we FORGOT THE FLOUR? Oh, the flashbacks! Anyways, I was having two of my closest guy friends over for dinner a few weeks ago, and I had cooked up a hearty main course that I knew everyone was going to like. But when it came to dessert, I opened the fridge and we had no eggs! So I needed to improvise when it came to dessert.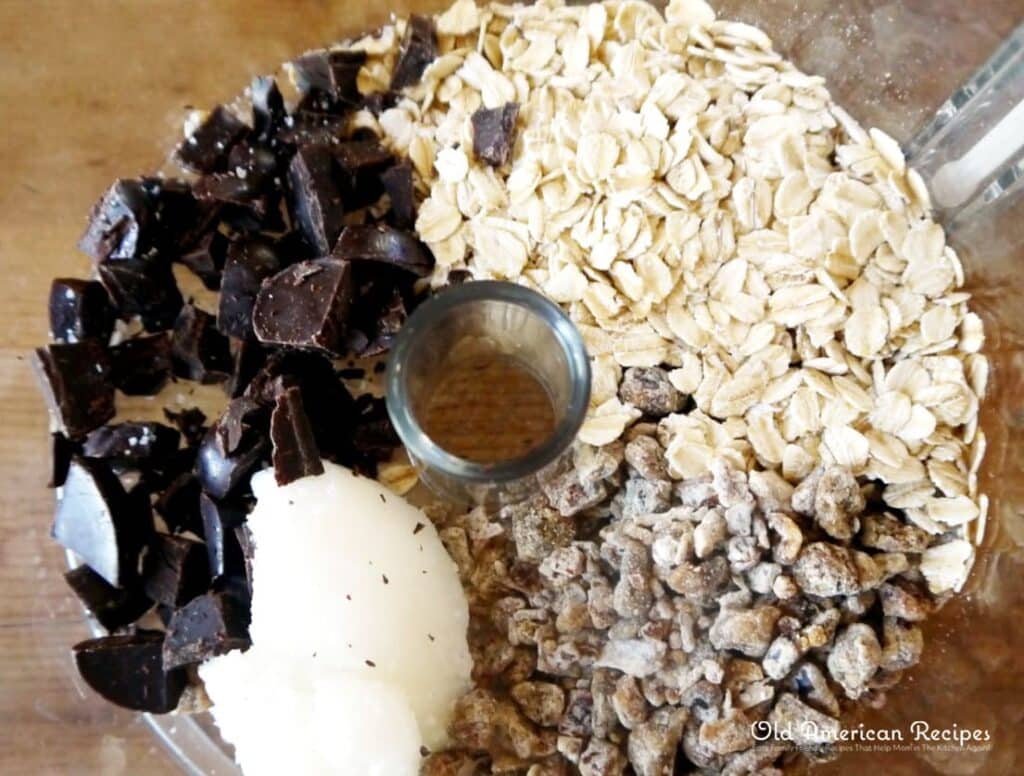 I gravitated towards the food processor instead of the oven for this one, and mixed up oats, dates, chopped dark chocolate and coconut oil until the texture and consistency was right. It smelled heavenly! After popping in the fridge for a bit and then cutting into squares, I knew that I personally loved how these turned out and could easily eat the entire batch. But two hungry 20-something-year-old boys? I figured they'd balk at "vegan" and "no bake". So I set out some ice cream from Sweet Rose Creamery (if you live in the LA area – you MUST GO HERE. I'm not a huge ice cream person but I had a revelation at Sweet Rose) and I also gingerly placed these brownies to the side.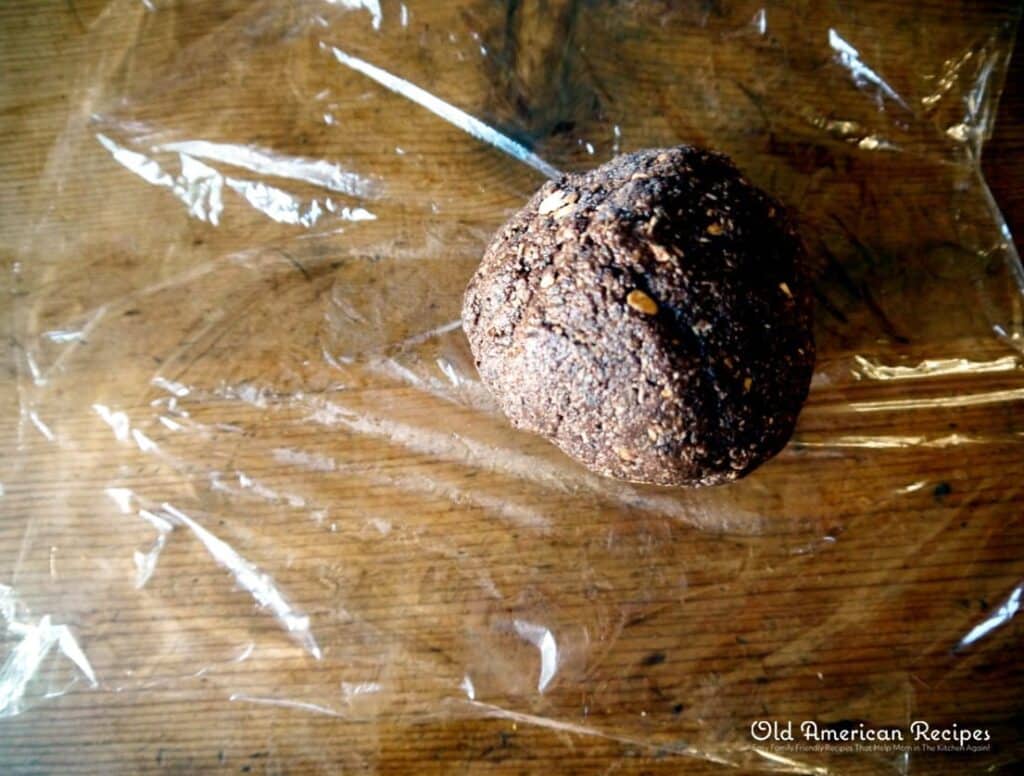 I probably introduced these brownies in a way that was not setting them up for any success ("ummm so I tried something new today…they are healthy…not sure if you'll like them…but yeah" and my friends and family eagerly grabbed one or two and exclaimed "these are actually really good!" I was surprised! Particularly surprised that my mom really liked them because she tends to be very traditional when it comes to the sweets she enjoys. We finished the entire batch! So I am DEFINITELY going to make these again for a work event or a party, because I know they will please all palettes and everyone will be surprised with the healthy ingredient breakdown.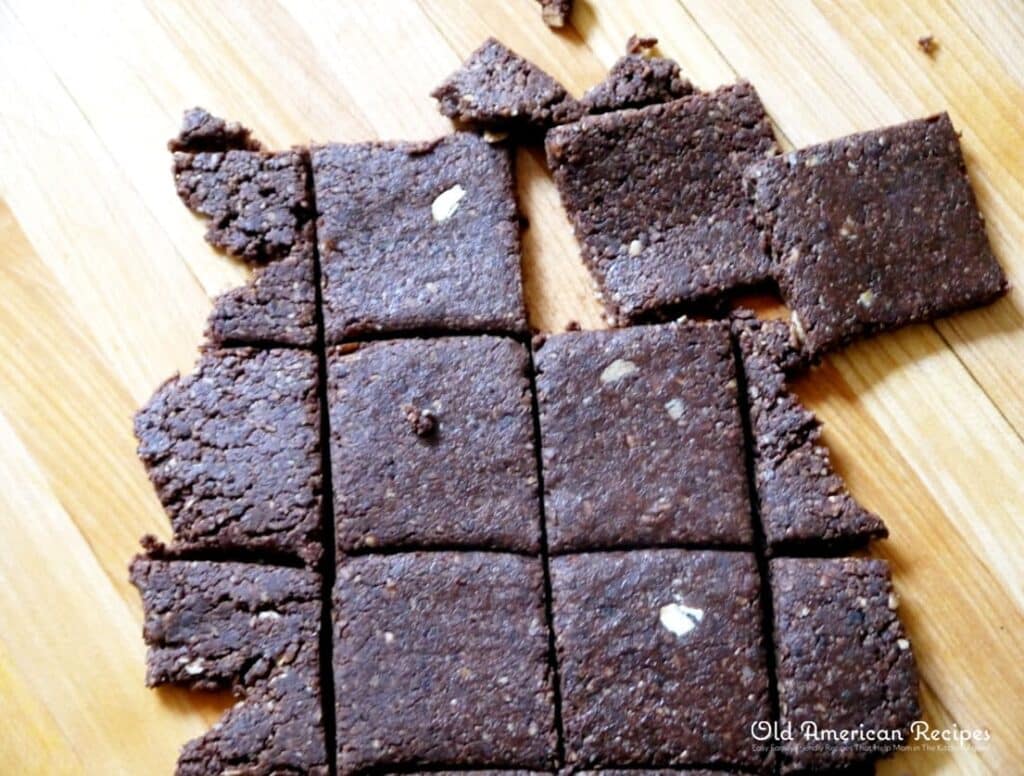 So I'll have my misses here in the DCC kitchen, but I'll try and share only the hits with you. Thankfully, this one is a keeper. Happy non-baking, y'all!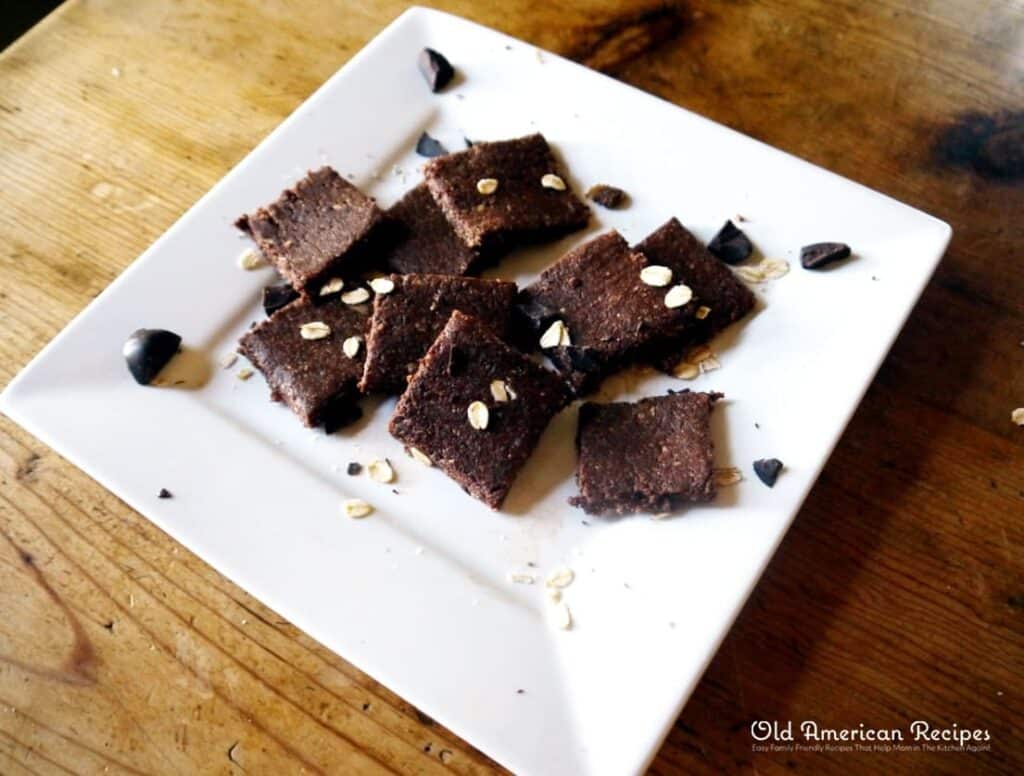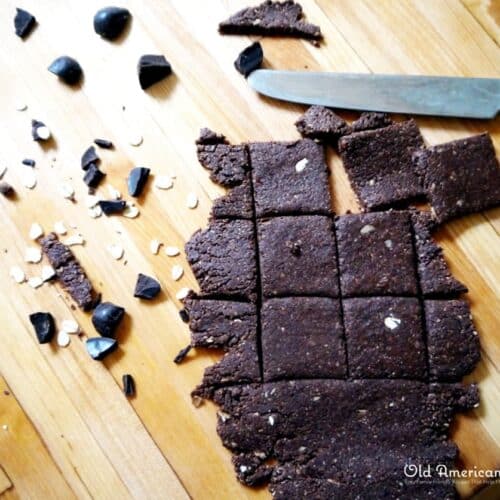 No Bake Vegan Brownies
These crowd-pleasing vegan and gluten free brownies require only four healthy ingredients and no oven!
Ingredients  
1

cup

oats

½

cup

chopped dates

⅓

cup

chopped dark chocolate

1½

tbsp

coconut oil

room temperature

Kosher salt
Instructions 
Place all ingredients, minus the salt, in a food processor

Pulse until ingredients are well combined and sticking together – will take 2-3 minutes

Form into a ball and cover in plastic wrap

Let refrigerate for several minutes to harden

Using a rolling pin, roll until ¼ inch thick and cut into squares

Re-roll excess dough and cut into squares until all the dough is gone

Sprinkle a little salt over each

Store in the fridge, remove for 10 minutes before serving!
If you like this, you'll love: Chocolate Banana Bread  Snack Balls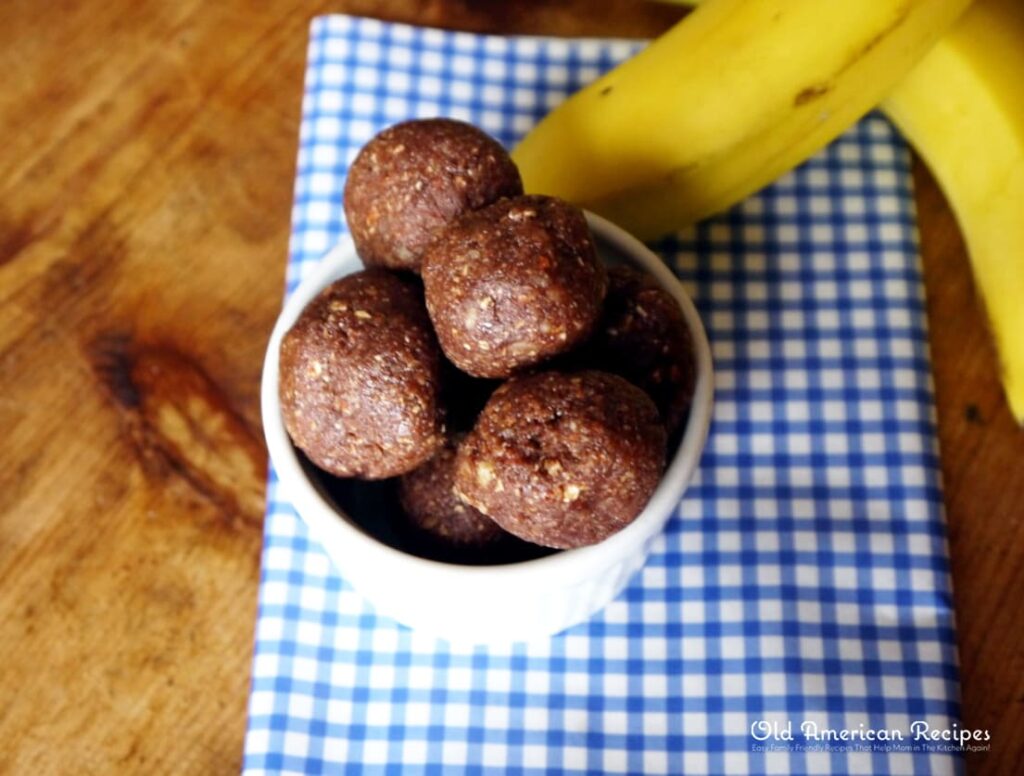 Sharing is caring!