Sharing is caring!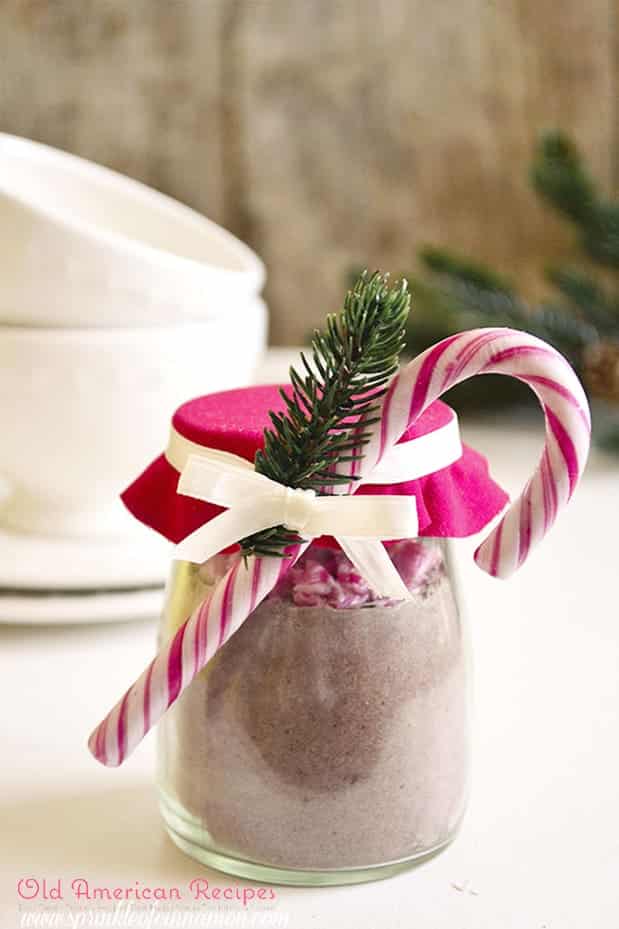 You cannot go wrong with homemade hot chocolate mix to give away to friends and family this Christmas. Make any flavor you like and surprise your loved ones with yummy gifts.
Big cup of hot chocolate, worm blanket and a good movie equals the perfect cozy Saturday winter night in. You cannot go wrong with this chocolatey cup of joy topped with whipped cream, some grated chocolate and a sprinkle of cinnamon on top. Heavenly! This recipe makes thick velvety hot chocolate, which brings back nice memories from my childhood. Hot chocolate with lots of whipped cream and chocolate syrup was my favorite winter treat.
This hot chocolate mix is totally customizable, you can make it any flavor you like, which makes it perfect for Christmas gifts. As long as the person you are making it for likes hot chocolate, but seriously who doesn't? Make a special mix for each of your friends or family members, place in a jar and decorate each one using one of the ingredients to indicate which flavor it is. Like cinnamon stick, candy cane, dry orange slice, roses… It looks pretty and matches inside and out.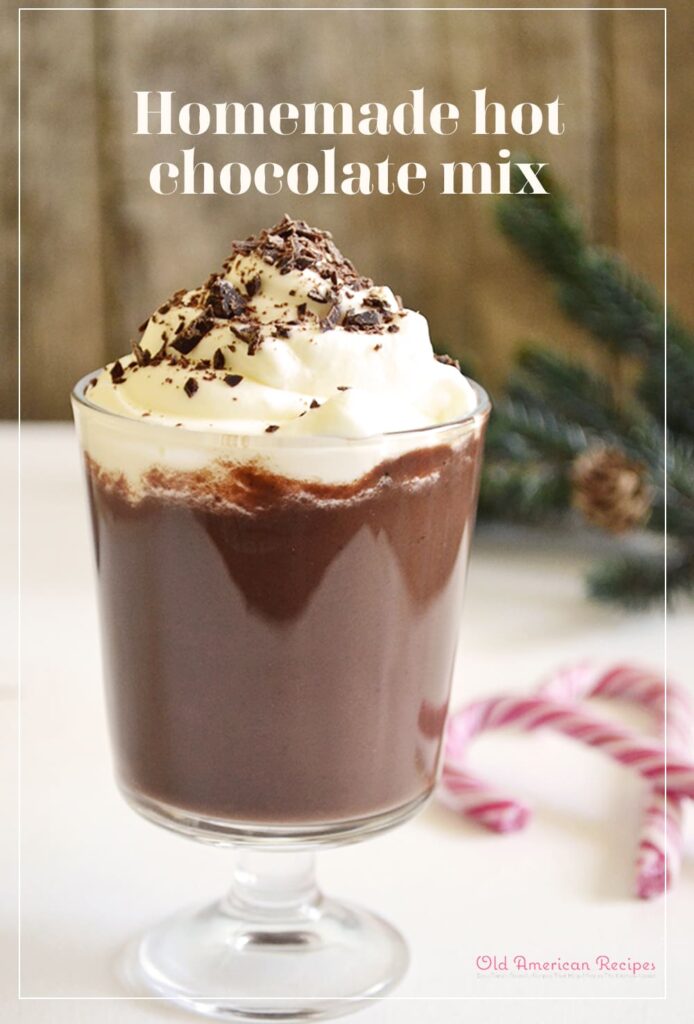 Here are some suggestions for different hot chocolate mix flavors:
– coconut (add shredded coconut and powdered coconut milk to the hot chocolate mix)
– candy cane (add some crushed candy cane pieces on top of the mix)
– orange and cinnamon (add candied orange peel and ground cinnamon)
– rose (add dried rose petals)
– pistachio or hazelnut (add finally chopped pistachios/hazelnuts)
– chilly (add some chili flakes, make sure you don't add too much)
– coffee (mix in some instant coffee)
– salted caramel (add some crushed caramel pieces on top of hot chocolate mix and mix in some salt)
– pumpkin spice (mix in some pumpkin spice mix)
– ginger (mix in some ground ginger)
– lavender (add some dry lavender buds, you can ground some and mix in and place the rest on top of the mix)
– baileys or rum (add a small bottle to each jar of hot chocolate mix)
– double chocolate (add some chocolate chips)
– marshmallow (add some marshmallows on top of the hot chocolate mix)
– brownie (add some crushed brownies on top of the mix)
Those are some of the suggestions to make your hot chocolate mixes personal and more fun instead of just making plain hot chocolate. Don't forget to include instructions on how to make with each jar.
If you make this hot chocolate mix at home make sure to share a picture on Instagram using #CinnamonDecember, I would love to see them.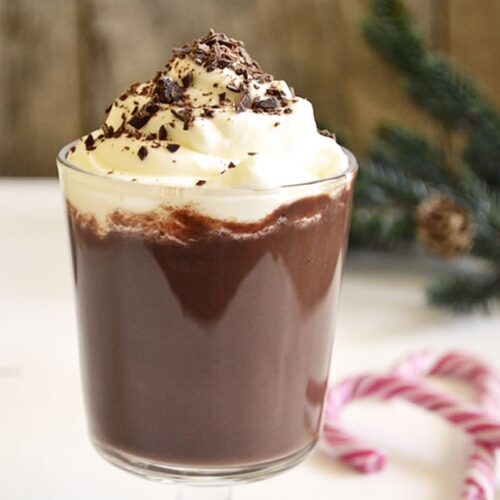 Homemade hot chocolate mix
Ingredients  
1/2

cup

cocoa powder

1/4

cup

corn starch

1/3

cup

sugar

pinch

of salt

extras
Instructions 
Mix all of the ingredients in a bowl until you get un even mixture. Place in jars and decorate as you like.

I like to mix some of the extra ingredients inside the hot chocolate mix and add the rest on top of the mix to make it look nice.

Make sure to include instruction on how to make with each jar.

Instructions: Place one cup of milk into a small sauce pan and bring to boil. In a small bowl mix together 2 1/2 table spoons of hot chocolate mix with 2 table spoons of milk (from the sauce pan) into a smooth mixture, make sure there are no lumps. Remove the boiling milk from the stove and mix in the chocolate mixture, stirring the milk as you go. Lower the temperature and cook for a few minutes to thicken up, whisking frequently. Pour into cups and enjoy with some whipped cream.
Sharing is caring!