Sharing is caring!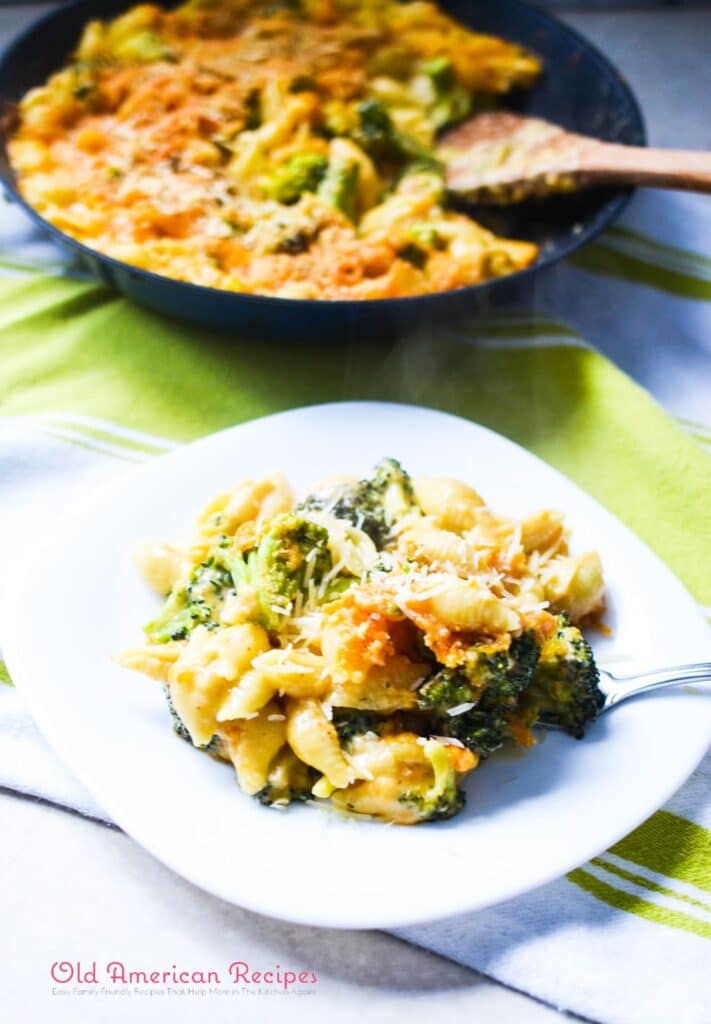 It rained this weekend. On Saturday morning I woke up early with the intention of baking some pumpkin cheesecake muffins for breakfast only to realize that I needed to freeze the cream cheese for a few hours before baking them. I waited, ate something else, ran, watched (a lot of) t.v., and practiced French…it was super relaxing.
I got to baking in the afternoon and really started to notice the changing season – my oven was on and I wasn't too hot and I could feel a nice breeze coming in through the window. Lovely really (except the blaring Spanish pop music my neighbours were playing and my cat Molly pawing, and successfully ripping, the screen). There are ups and downs to everything. It just depends how you look at it.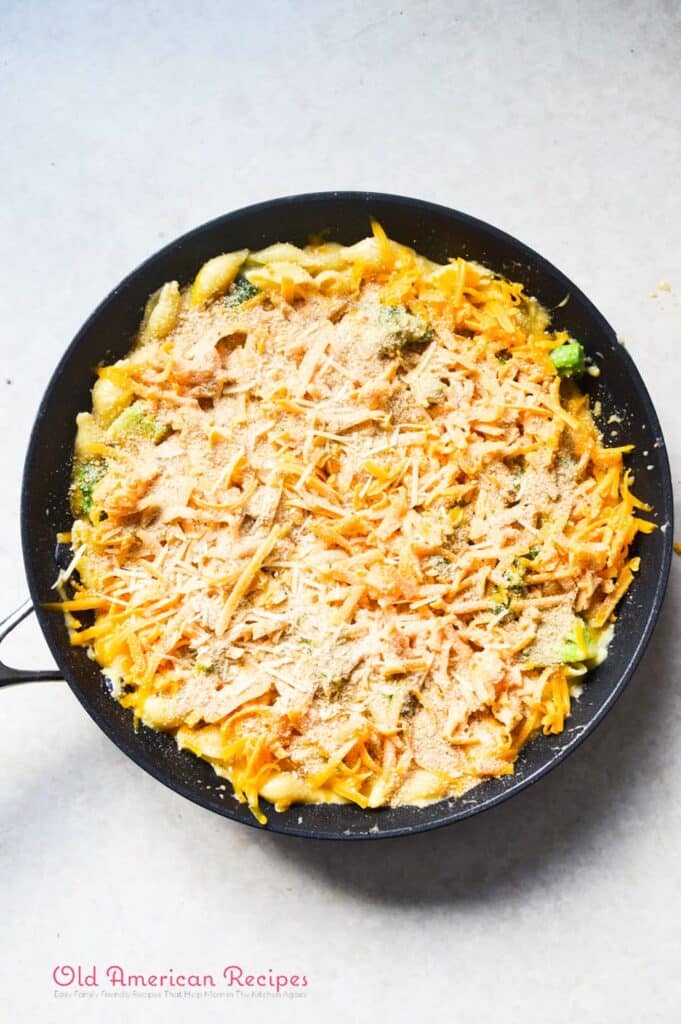 And now it's Monday so let's start with the "down" so that we can end with an "up", shall we?
Monday stinks because…
(1) Monday, duh,
(2) I have to wear pants.
Monday is awesome because…
(1) It's not raining today,
(2) I get wine when I go home,
(*Bonus 3*) I have nice hair today.
I need to come up with better points for both categories, clearly.
Remember it later
Like this recipe! Pin it to your favorite board NOW!
Pin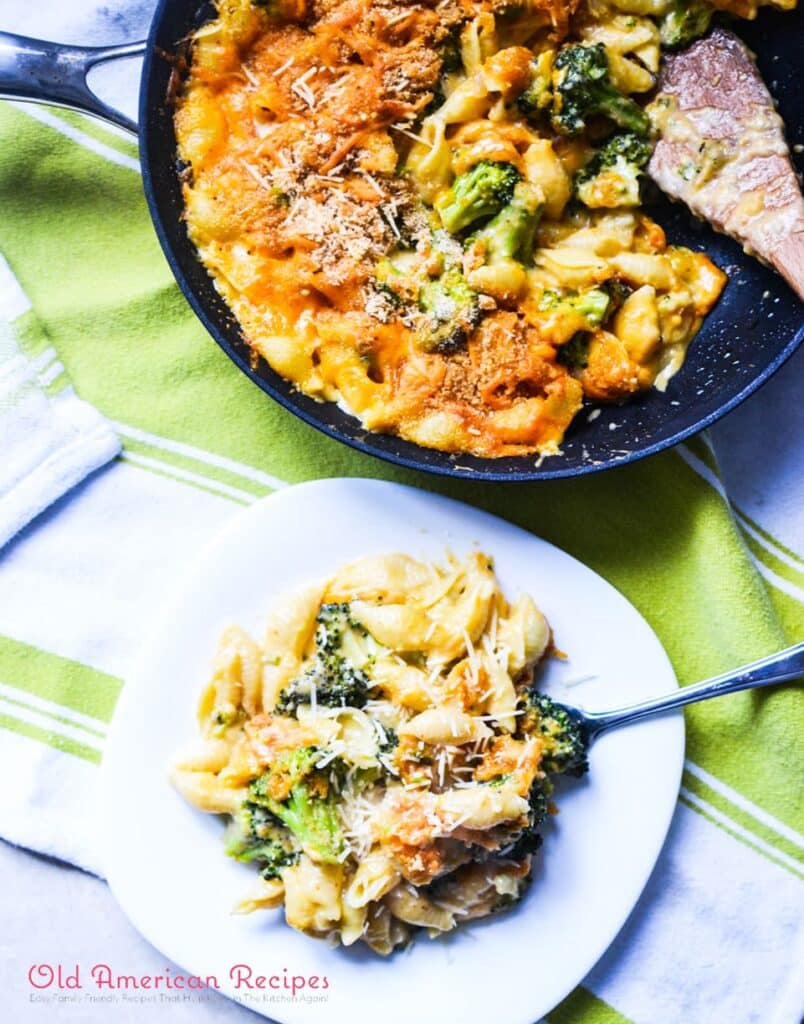 I also get to cook and eat dinner when I get home in the evening, so that is an UP for this girl! And an easy meal like this is always something I look forward to making.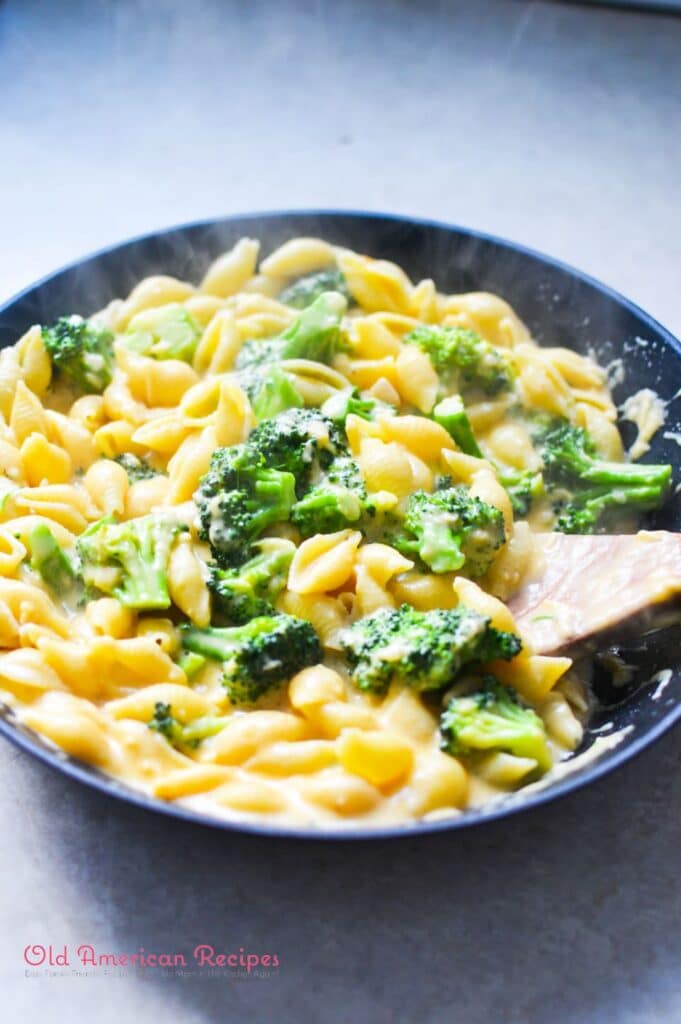 This macaroni and cheese is really easy, creamy and comforting. I made it in a skillet for convenience, spiced it up with minced jalapeno and cayenne, added broccoli for brain food, and topped the whole thing off with lots of cheese and breadcrumbs.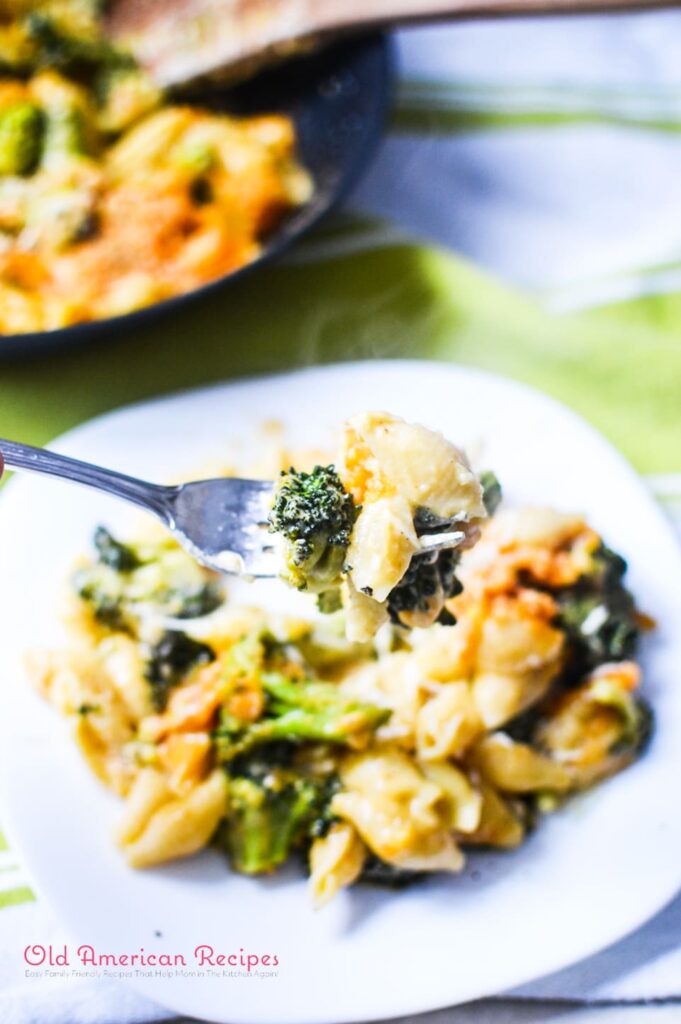 I like to switch up my mac and cheese on the regular whether it's my prized stovetop version or my favorite baked version, but it depends on time constraints and what I have on hand. This version is good because I always have everything in my cupboards for the base and can just throw in some spice and vegetables if they are available. Plus, it's just flipping delicious!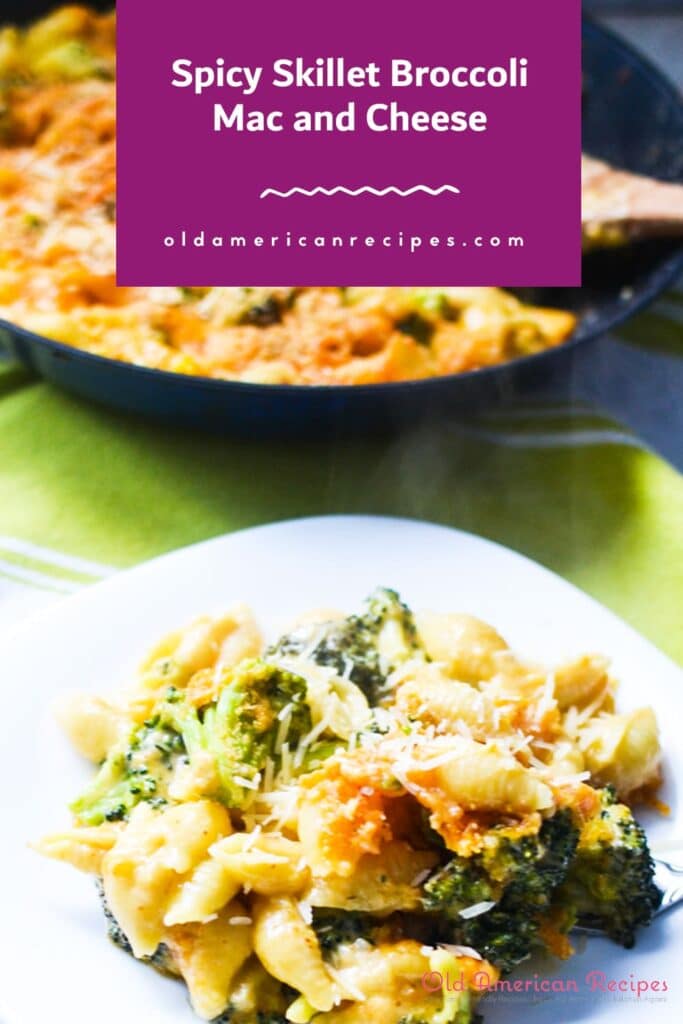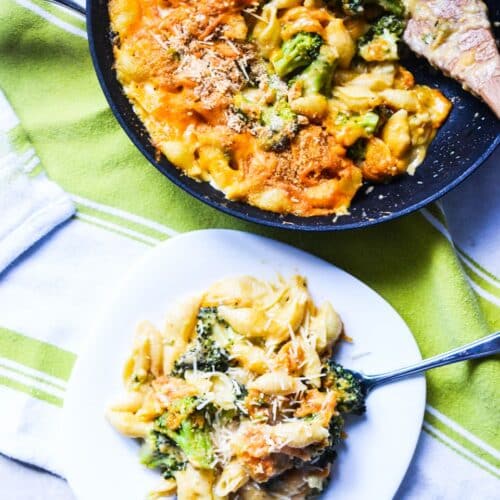 Spicy Skillet Broccoli Mac and Cheese
Ingredients  
8

ounces

2 cups dry medium pasta shells

2

cups

fresh broccoli florets

cut into bite size pieces

1

tbsp

unsalted butter

1

shallot

minced

1/2

jalapeno

minced

2

tbsp

all-purpose flour

1/2

tsp

dry mustard powder

1/4

tsp

cayenne pepper

1/4

tsp

garlic powder

1

cup

milk

1/2

cup

vegetable broth

1 1/2

cups

grated cheddar cheese

divided

1/2

cup

grated Parmesan cheese

4

tbsp

bread crumbs

Pinch

of Kosher salt

to taste

Fresh cracked black pepper

to taste
Instructions 
Preheat oven to 425 degrees F.

Bring 2 quarts of water to a boil in a large pot or Dutch oven. Add the pasta and a generous pinch of salt and cook according to package directions, stirring often, until pasta is al dente. About 3 minutes before draining pasta, add broccoli to cook in water alongside pasta. Drain the pasta and set aside.

While pasta is cooking prepare the sauce. In large pot over medium heat, add the butter, shallot and jalapeno. Cook until vegetables are soft and then add flour, dry mustard, cayenne and garlic powder. Stir quickly to combine and add milk and vegetable broth. Allow mixture to come to a boil and once sauce has thickened, remove from heat and add 1 cup of cheddar and the Parmesan cheese. Add salt and pepper to taste.

Add the pasta and broccoli to the sauce and gently mix everything together. Add extra grated cheddar (1/2 cup) and sprinkle bread crumbs over top.

Bake for about 10-15 minutes or until cheese is melted with a brown crust.
Recipe adapted from White on Rice Couple
Sharing is caring!