Sharing is caring!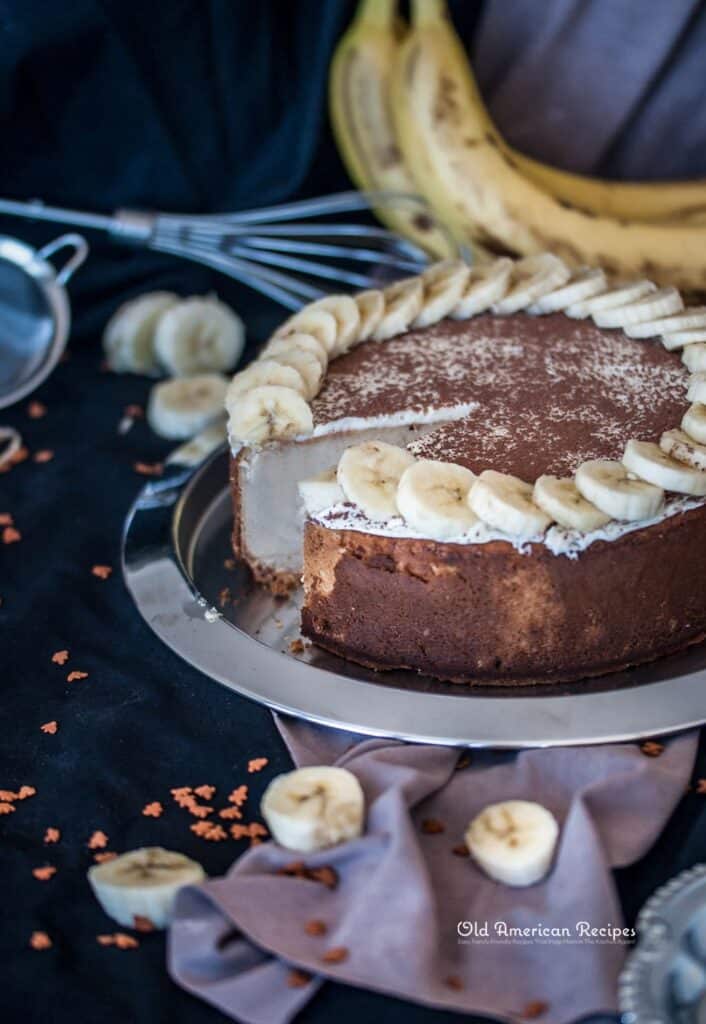 This Banana Peanut butter Cheesecake is really not hard to make. The result was so tasty, that the whole cheesecake has magically disappeared in a few minutes. The banana and peanut butter flavors are really delicious and the whole thing is beautifully creamy. Plus, it's relatively healthy, what is definitely encouraging to eat another slice!  I keep thinking of an excuse to make it again…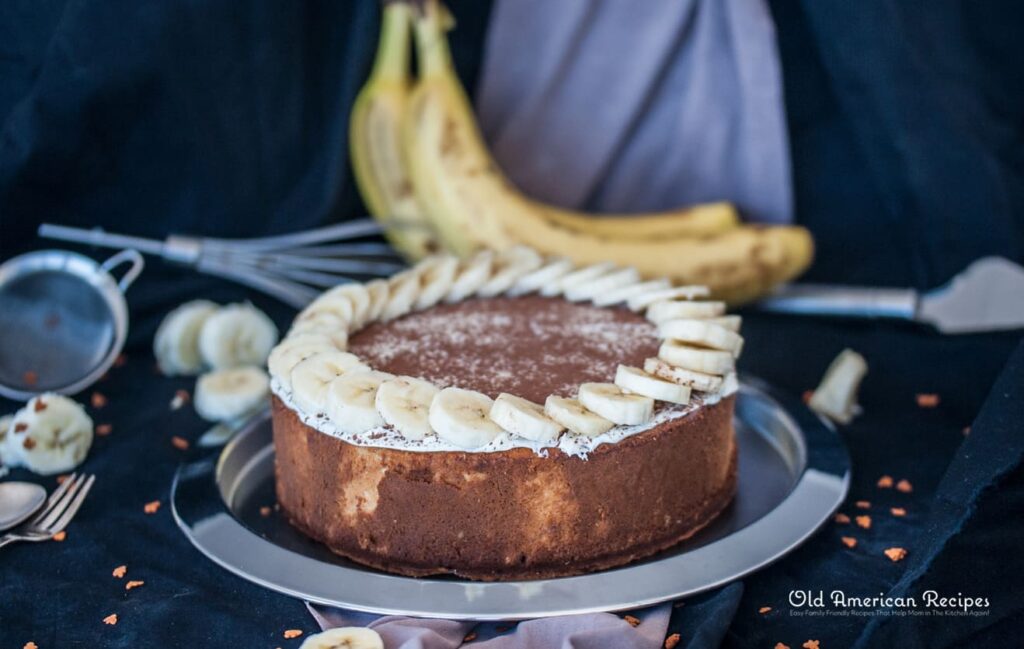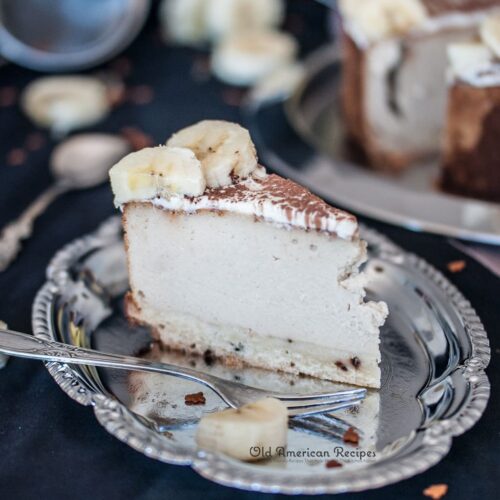 Banana Peanut Butter Cheesecake
Ingredients  
Base:
200

g

flour

100

g

butter

100

g

sugar

1

egg
Frosting:
1/8

cup

butter

softened

6

oz

cream cheese

softened

2 3/4

cups

confectioners' sugar

2

tsp

vanilla extract
Cheesecake:
23

oz

cream cheese

3

eggs

2

ripe bananas

1,5

tbs

lemon juice

1/2

cup

heavy cream

3

tbs

cornstarch

4

eggs

1

tbs

vanilla extract

3

tbs

peanut butter

+ bananas to decorate

+ cocoa to sprinkle
Instructions 
base:
Preheat oven to 350 degrees F (180 degrees C). Butter a 15 x 10 inches pan.

In a medium bowl combine butter and sugar, mix with an egg.

Place mixture in a pan and press firmly into bottom.

Bake in preheated oven for 10 minutes.

Remove from oven. Set aside.
banana cheesecake:
Preheat oven to 350°F (180°C).Butter an 8 inch spring form pan.

In a medium bowl combine cream cheese and sugar, then add eggs, vanilla extract, peanut butter and cornstarch.

Mix bananas in blender, combine with heavy cream and the rest of wet ingredients.

Pour over the crust.

Bake in preheated oven for 70 minutes or until center is set.

Cool in the oven for at least 1 hour.
frosting & assemble:
In a large bowl, cream butter and cream cheese until smooth.

Beat in vanilla. Add confectioners' sugar and beat on low speed until combined.

Turn to high and beat until frosting is smooth.

With a spatula spread the sour mixture over the cheesecake.

Sprinkle with cocoa.

Decorate with bananas.

Store in the refrigerator until ready to serve.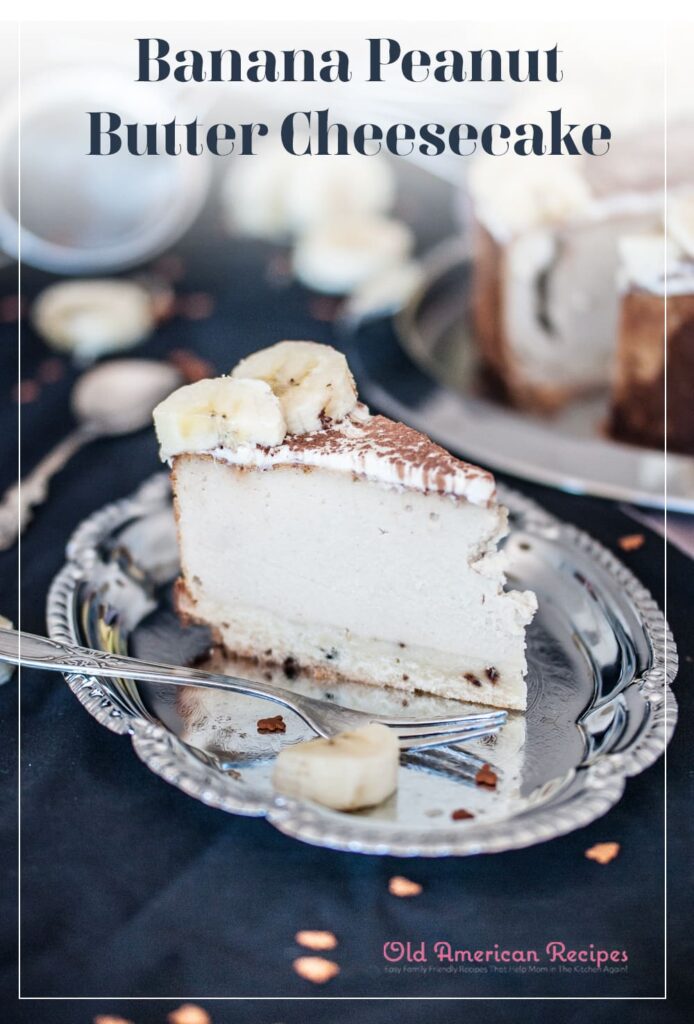 Sharing is caring!