Sharing is caring!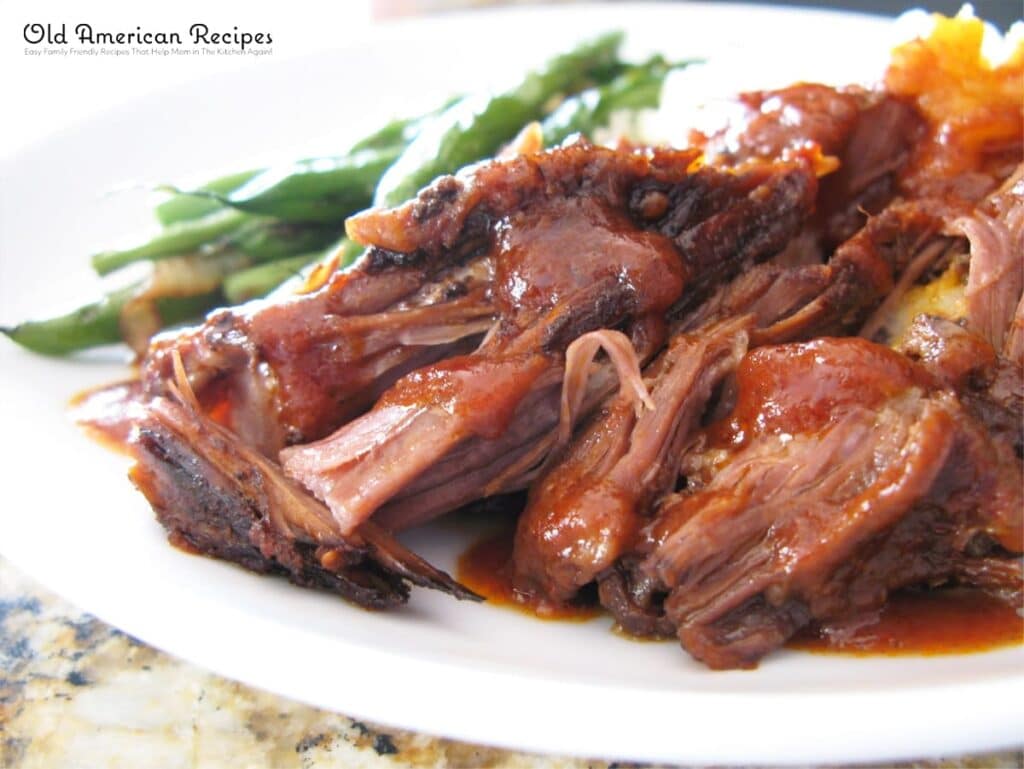 This is one of the easiest, best tasting beef meals you will ever make (and your house will smell divine). By wrapping the roast in a foil packet you create a true braise: slowly (this cooks for 4 hours) cooking a piece of tougher meat, completely surrounded by a small amount of liquid, turning the meat into a delicious, tender dream.
This is best made with a bone-in roast, though I had to use boneless this time. Serve it with lots of mashed potatoes to soak up the yummy sauce.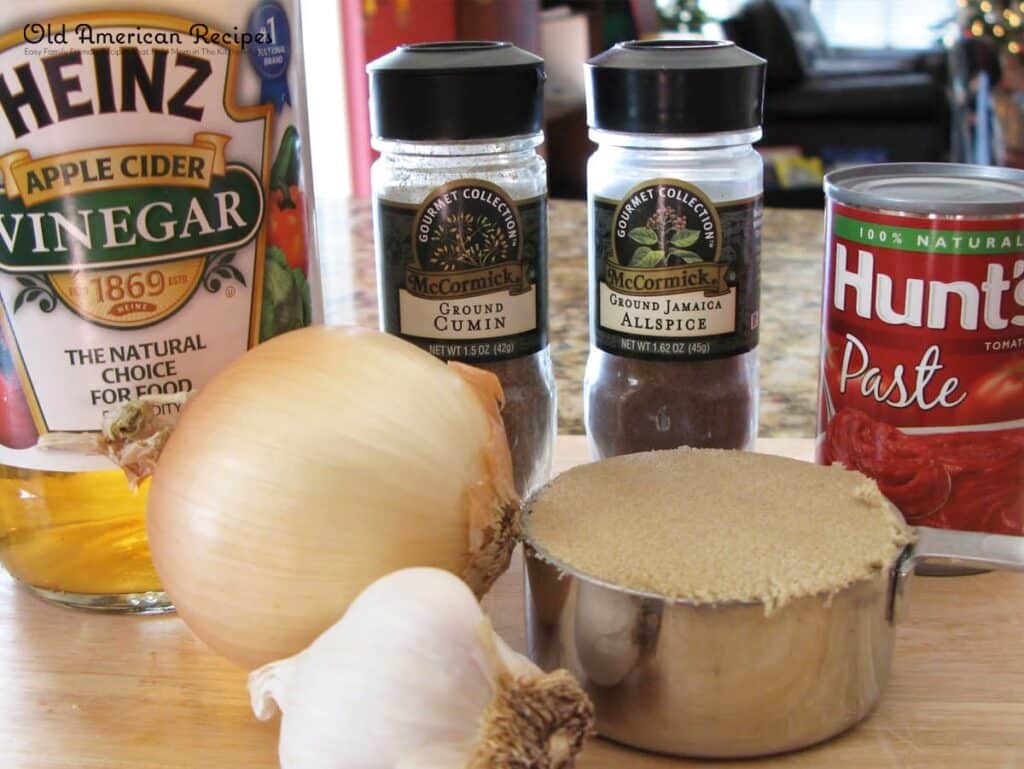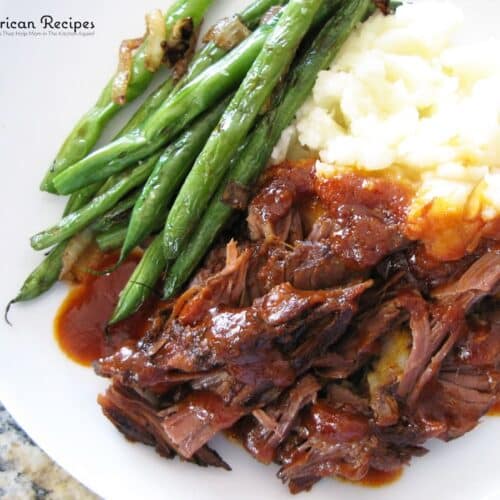 Braised Beef Chuck Roast
adapted from Alton Brown ages ago
Ingredients  
1/2

cup

apple cider vinegar

1/2

cup

packed brown sugar

1 6-

oz

can tomato paste

1

teaspoon

ground cumin

1

teaspoon

ground allspice

1

small onion

diced (about 1 cup)

6

cloves

garlic

pressed

1 2-1/2 to 3

lb

bone-in chuck roast
Instructions 
In a medium bowl (I used a 4-cup glass measuring cup), combine everything except the roast; mix well.

Make the foil packet: Tear a large sheet of heavy-duty foil (mine was about 18×18) and put the roast in the center.

Bring up the top and bottom edges….

…and fold them over 3 or 4 times.

Fold up both sides 3 or 4 times.

Very carefully unfold the top (you will have to unfold all of the folds a few times) and pour in the vinegar-tomato paste mixture. Refold everything and put the packet in a baking dish to catch any leaks (and there will be some leaks).

Heat your oven to 325. Bake the roast for 4 hours. Let it rest for 10 minutes before you open the packet.

Use tongs to take the meat out of the packet, transferring it to a cutting board or plate, and cover it with foil. The meat will come apart in large pieces when you try to pick it up….oh, yeah…

Strain the cooking liquid through a fine sieve (you might have to press it through) to make a sauce. Slightly pull the meat apart with a fork and serve it with the sauce.

Sharing is caring!