Sharing is caring!
Homemade spiced apple cider that is easy to throw together in your crock pot. The mouthwatering aroma of apple, cinnamon, cloves and orange fill you home while it cooks – a few hours later you have a warm mug of cider perfect for a crisp fall day!
Can we take a quick second to talk about the Victoria's Secret Fashion Show? So Lance had to work late last night so I was flipping through channels and found myself strangely captivated by the VS fashion show. I have never felt so conflicted in my life.
I mean, these girls have slammin bodies and there is no doubt in my mind that they work their asses off for it. But one second I am watching feeling slightly depressed (and considering grabbing a cookie from the kitchen…) and the next I am feeling oddly motivated and confident that I can have abs like that. Bipolar much? (please tell me I'm not alone tho..)  Haha and too bad I love things like brownies and wine…they don't really add up to a 6 pack.
Santa, will you please bring me some VS model abs for Christmas? Thanks!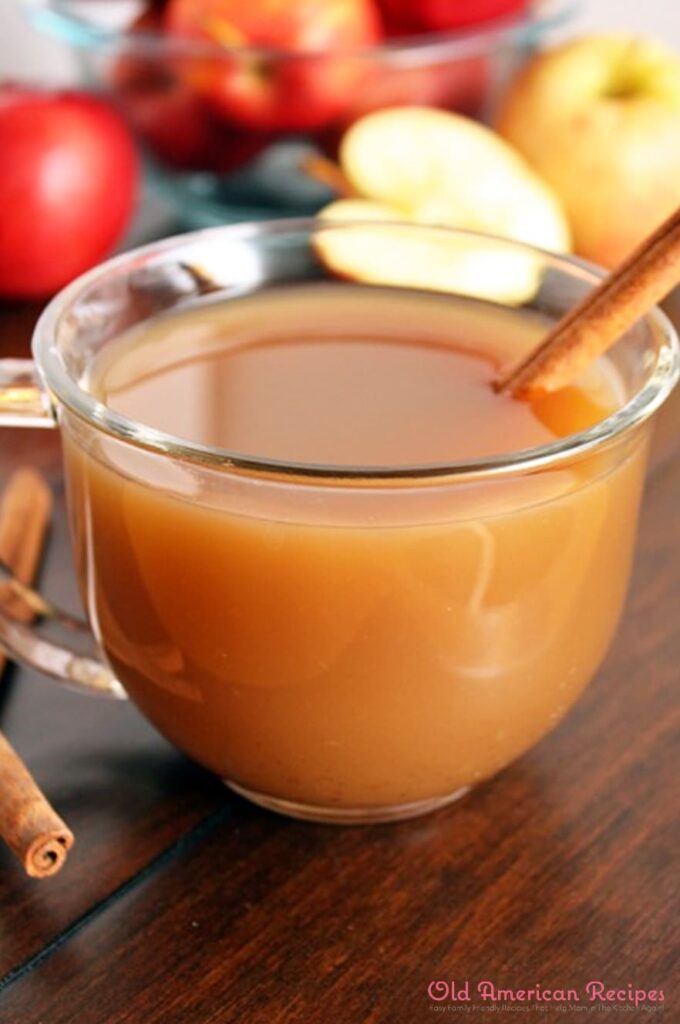 As soon as the weather gets cold, I like to take full advantage of all the hot beverages I can. Hot chocolate, hot tea, hot cider – you name it! There is nothing better than settling down with a big mug of something sweet to warm you up 
The first time I served this was a few years ago at my graduation party. I had completely forgot about it until my friend Lorraine emailed me a couple weeks ago asking for the recipe…she thought it was on the blog, but alas it was not. After I sent it to her I couldn't get it out of my head I HAD to make it again.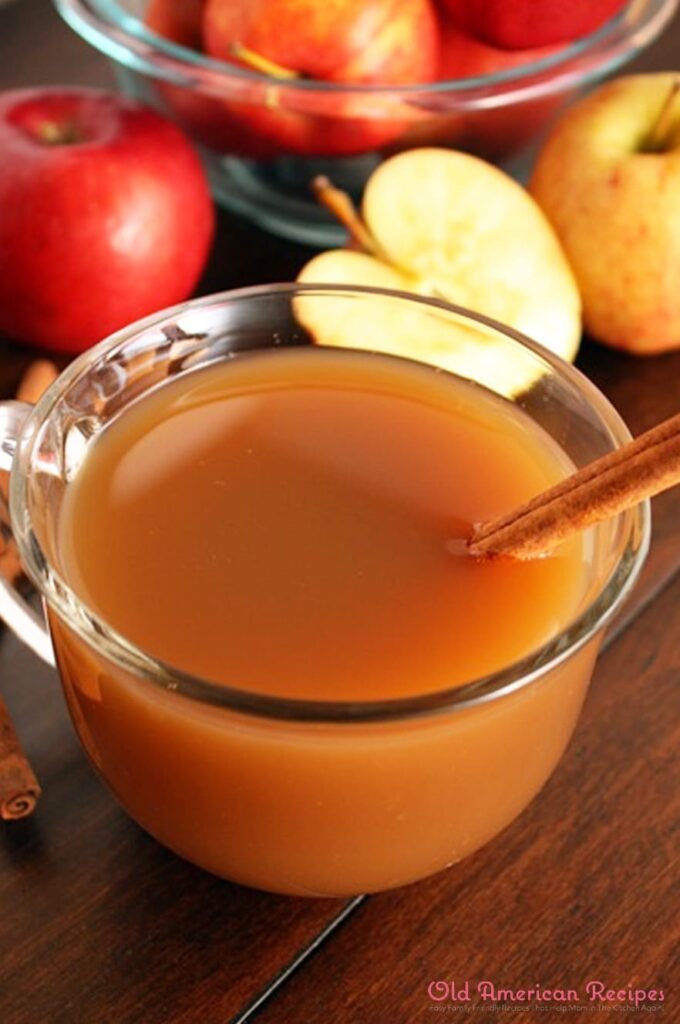 Holy cow you guys, I think it was even better than the first time. I am swooning over it. But it may have helped that I made one of the mugs a little more adult friendly by adding a splash of brandy to my mug…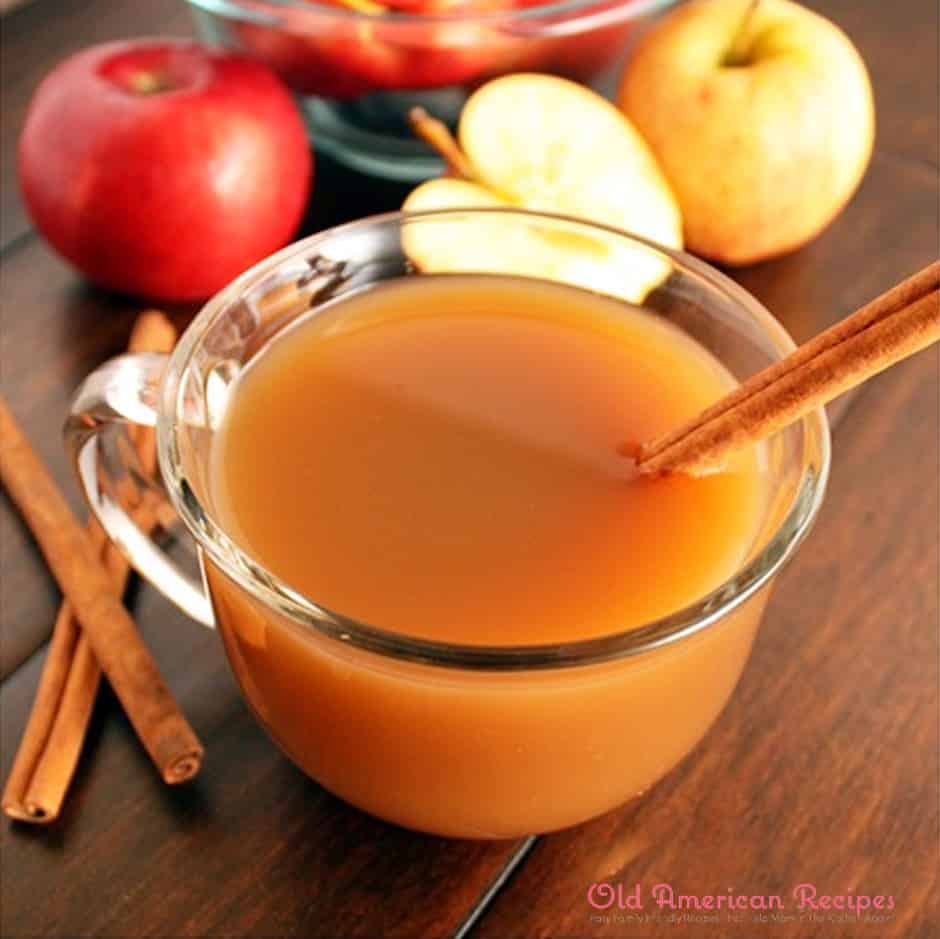 So before cider is nowhere to be found on the shelves of your store, snatch some up and get this puppy cooking in your crock pot!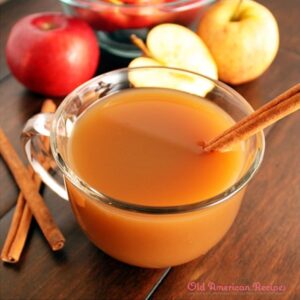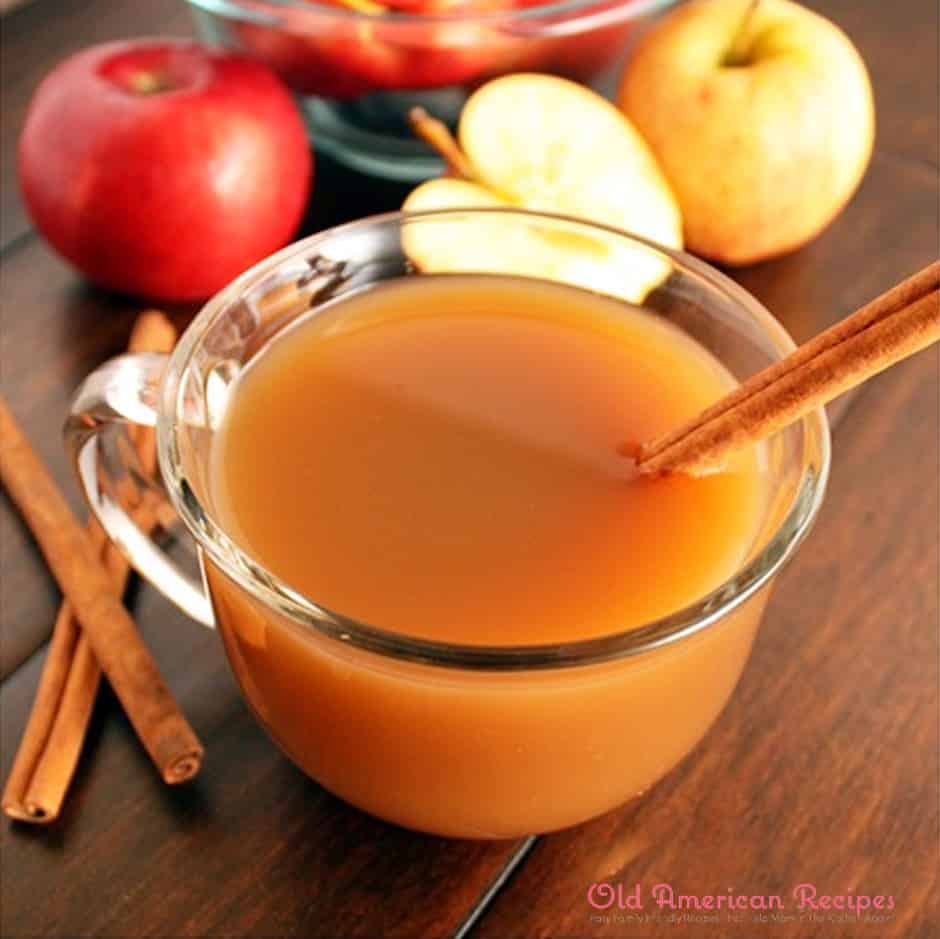 Mulled Apple Cider
Ingredients  
1

gallon

apple cider

½

cup

brown sugar

1

orange

cut into 4-6 slices

4

cinnamon sticks

4-inch

10

whole allspice berries

8

whole cloves

¼

tsp

fresh grated nutmeg
Instructions 
In a large slow cooker, combine apple cider and brown sugar. place orange slices into the cider mixture.

In a coffee filter or cheesecloth, place the cinnamon, allspice, cloves, and nutmeg. Carefully bring up the edges and secure spices inside using baker twine. Place spice satchel into the cider mixture.

Cover and heat on low for 3-4 hours or high for 1-2 hours until cider is hot and fragrant. To serve, reduce heat to warm and ladle into mugs. Garnish with a cinnamon stick, if desired
To make spiked cider:
Add in 2 tablespoons of brandy or dark rum into each cup.
Sharing is caring!