Sharing is caring!
f you haven't noticed, things are a little different around these parts. There is a new header, amongst an overall layout switch up. I have wanted to re-design my blog for a while, and did quick fixes through cheap Etsy templates. However, they were never my vision. Once, I came back from my long hiatus in August, I figured now was the time to take my blog from amateur to professional.
Enter Jennifer Hardwick from Earl Grey Creative. A master graphic designer who patiently tolerated my late night emails and spun my hopes and dreams into the site you see today. Ekk! Doesn't it look freaking awesome? Let me walk you through two key details.
The recipe index up top is now organized by Breakfast, Entrée + Snacks, Desserts, Soup + Sides, Bread + Biscuits and Vegetarian in a clear picture format. You can also use the search bar. Hopefully, this will make browsing through Young, Broke and Hungry that much easier.
A newsletter has been a goal of mine since the beginning, which is why I'm pee in my pants excited about it. Along with the recent post, you will get a free bonus recipe, tips + tricks and links I love around the Internet. Trust me, you guys will want to sign up ASAP. There is a Cranberry White Chocolate Cheesecake recipe landing in your inbox on Friday if you do.
To celebrate, I whip up an easy non-alcoholic cocktail with equal parts cranberry juice, apple juice and sparkling water. Muddled cranberries on the bottom add a festive touch.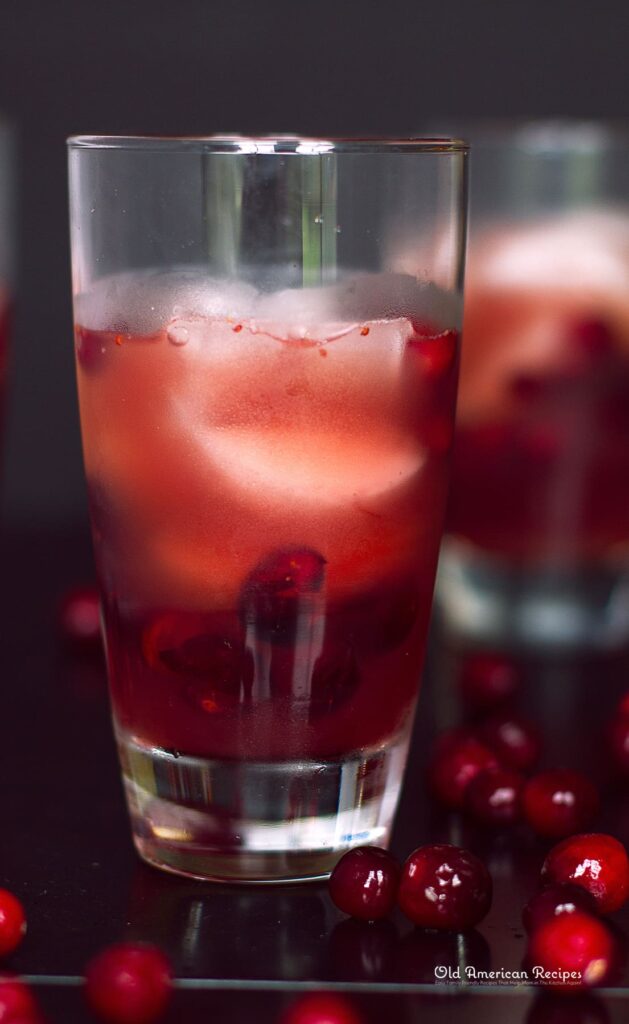 This is a great drink to serve at your next party. The ease of the recipe means you can stir together a batch the morning of and pour it over ice once the guest start arriving. If you're missing the alcohol, a splash or two, or three of vodka won't hurt anyone. Cheers!
If you decide to take a chance on this Cranberry Apple Spritzer, don't forget to #oldamericanrecipes on Instagram so I can see it. High Five!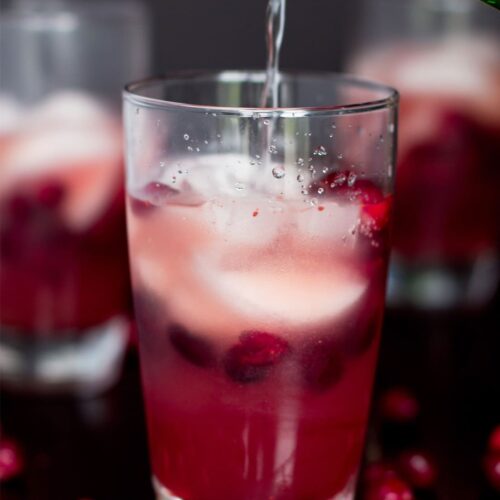 Non-Alcoholic Cranberry Apple Spritzer
An easy cocktail with muddled cranberries on the bottom to add a festive touch.
Ingredients  
¼

cup

fresh cranberries

½

cup

cranberry juice

½

cup

apple juice

½

cup

sparkling water
Instructions 
In the bottom of a tall glass, muddle fresh cranberries. Pour in cranberry juice, apple juice and sparkling water. Serve.

Sharing is caring!