Sharing is caring!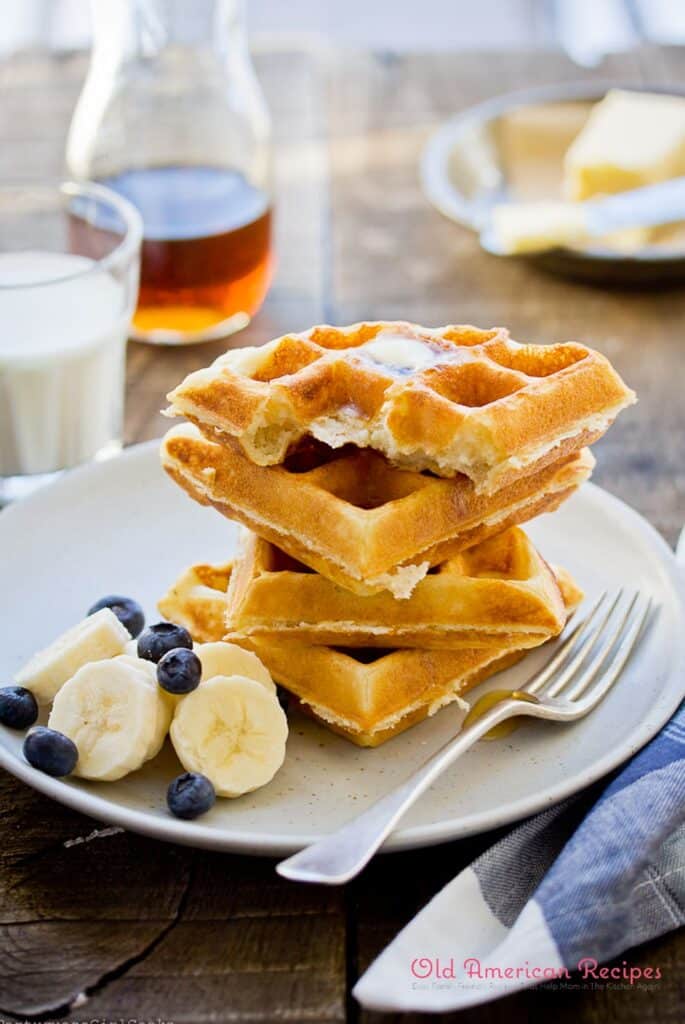 Hey Guys! I can hardly believe that today we will be ushering in 2023!! It seriously feels like 2022 passed in a flash! It was a great and memorable year with the addition of Oliver to our family, and so much to be thankful for!
I hope you had a fabulous holiday! Ours was wonderful and we got to spend lots of time with family and friends. Christmas week brought on a crazy ice storm that left hundreds of thousands without power in our area, but we were extremely fortunate and thankful to loose power for about 10 minutes. The storm was quite destructive with broken and fallen trees, and most small trees were completely bent with the weight of the ice. While sad to see so many broken and bent trees, it was actually quite beautiful with all the ice covered trees that sparkled. It looked like a winter wonderland.
Anyhoo, this weekend my husband reminded me that it had been a while since I had made a "fancy" breakfast and requested some waffles. I was out of buttermilk for my usual go-to recipe, so I decided that I would finally give yeasted waffles a try. They did not disappoint and he loved them more than my usual recipe.
The great thing about this recipe is that it takes about 5 minutes to mix up, it's a one bowl recipe, and doesn't require any kneading. The best part is that it can be made the night before and cooked the next morning, which pretty much makes breakfast a snap. You can even be whip up the batter the same morning, however the batter will require about an hour of resting time. I made these and cooked them the same day, and they tasted great. However, I let the remaining batter sit in the refrigerator for about 24 hours, and I must say they were even better! The batter produces a waffle with a crispy exterior and a light and fluffy interior; pretty much yielding the perfect waffle!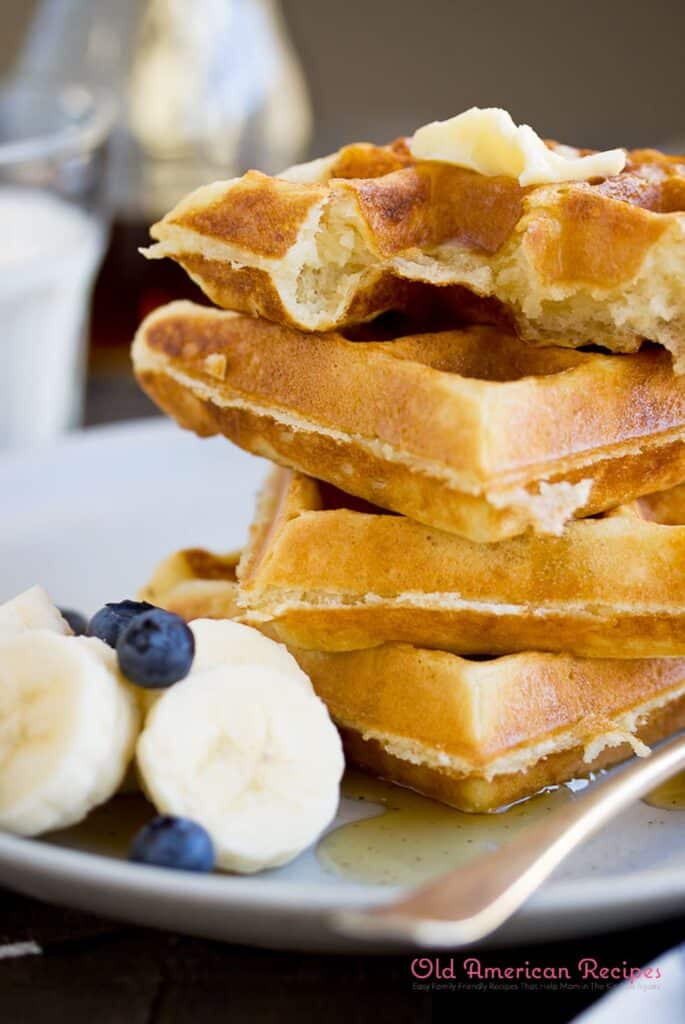 I hope you all have a very happy and safe new years eve! Wishing you all good health, happiness, and much love for 2023!! Thank you for being part of 2022 and making it such a great year for me!
Overnight Yeasted Waffles
A crispy yeasted waffle with a light and fluffy interior. One bowl and only 5 minute prep!
Ingredients  
1 1/2

cups

lukewarm milk

6

tablespoons

3 oz butter melted

2

tablespoons

sugar

3/4

teaspoon

salt

2

large eggs

2

cups

all-purpose flour

1 1/2

teaspoons

instant yeast
Instructions 
Mix all the ingredients in a large bowl (with room for expansion) until combined. The mixture will be fairly loose and lumpy.

Cover the bowl with plastic wrap and let rest at room temperature for about 1 hour until the mixture is bubbly on the top. You can go ahead and cook the batter now, or refrigerate the batter overnight.

Preheat oven to 175 degrees F. Line a baking sheet with a cooling rack to keep waffles warm while cooking. Preheat waffle iron.

Spray waffle iron with non stick spray and scoop about 2/3 to 3/4 cup batter into the waffle iron. (My belgium waffle maker took about 3/4 cup) Cook according to manufacturers directions or about 5 minutes and golden brown.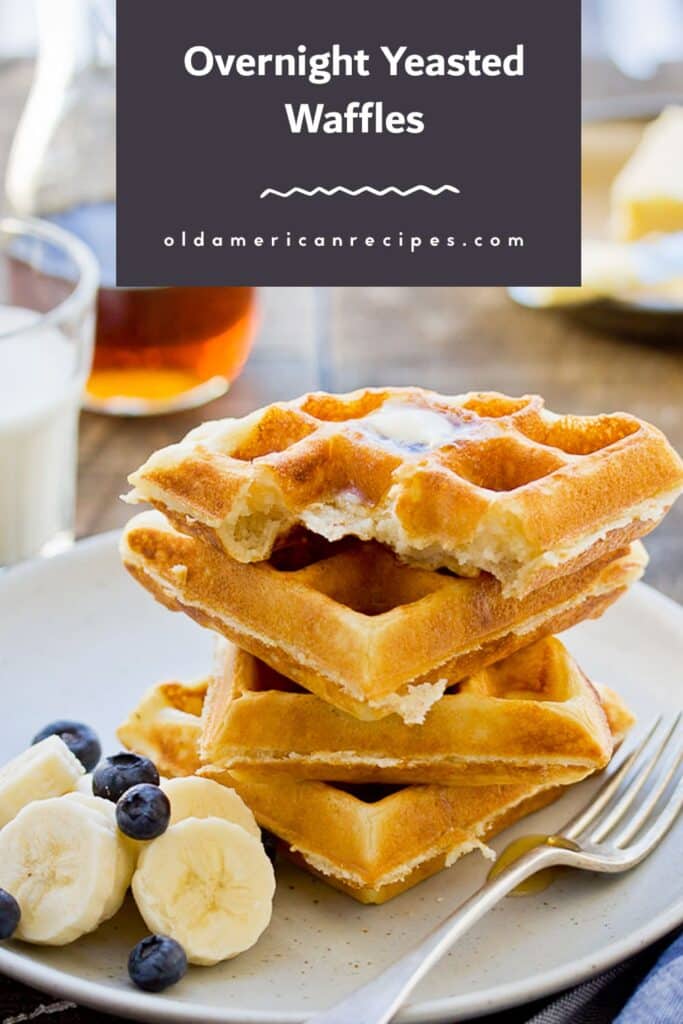 I use this simple and inexpensive waffle maker to make my waffles and always have great results!
Adapted from King Arthur Flour.
Disclosure: This post contains an Amazon affiliate link.
Sharing is caring!