Sharing is caring!
Be honest, after last night's Super Bowl are you ready to get something healthy into your body?
Yeah? That's what I thought 😉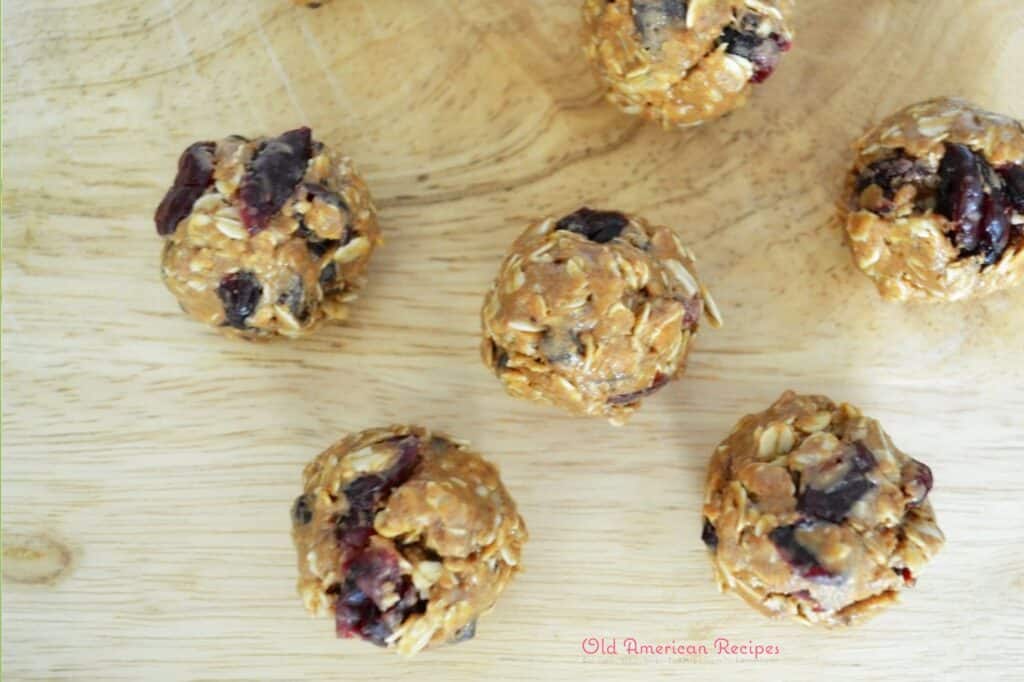 Well, it's your lucky day my friend! Today I'm sharing a quick 'n' easy, healthy recipe that will get some much needed nutrients back into your queso- and pizza-filled veins.
"Red Velvet" Energy Bites!
I'm sure you're thinking, "Red velvet? How's that healthy?" I know, I know… Red velvet is just chocolate mixed with food coloring, not so healthy, right? Thankfully my bites aren't really red velvet, I'm just not creative in the recipe naming department and I wanted to participate in the pre-Valentine's Day red velvet parade.
Remember it later
Like this recipe! Pin it to your favorite board NOW!
Pin
In my defense, this recipe does contain dark chocolate and cranberries. Cranberries are red so if you look closely, it's kind of like a healthy version of red velvet cake… or not really.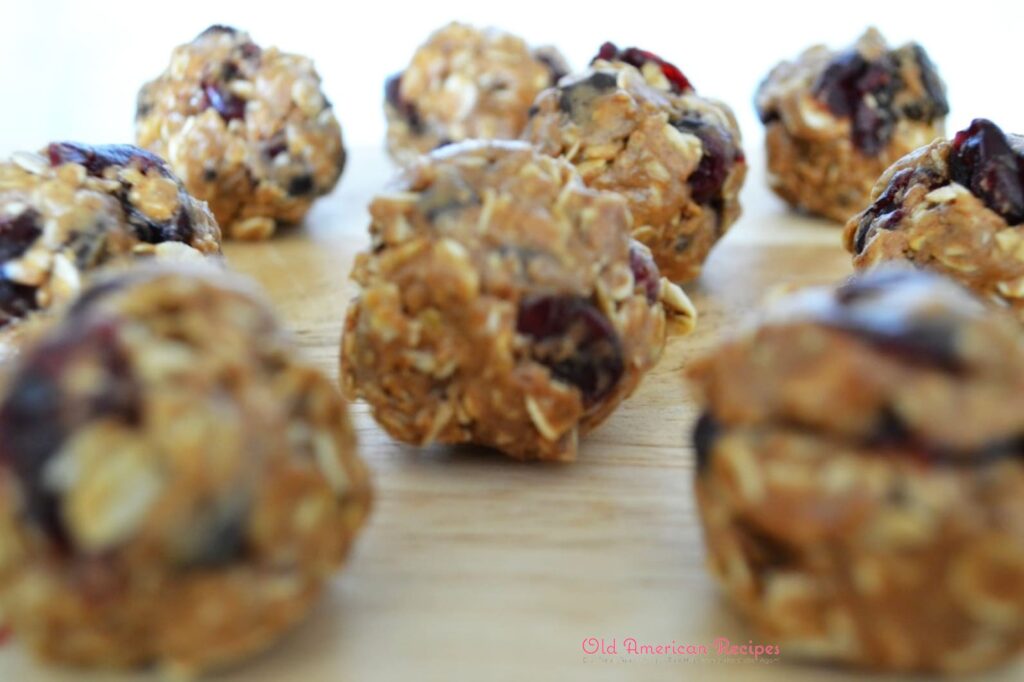 At the minimum, the taste of my "Red Velvet" Energy Bites will make up for the lack of cake in the recipe. Creamy almond butter mixes with oatmeal, dried cranberries, dark chocolate and honey plus a bit of cinnamon to create a deliciously healthy snack.
Pre-workout, post-workout or no workout – these bites will fuel your day. And I'd be lying if I said they weren't festive. Valentine's Day IS quickly approaching and these would most definitely make a healthy, festive gift alternative to the typical box of candy.
Just sayin' 😉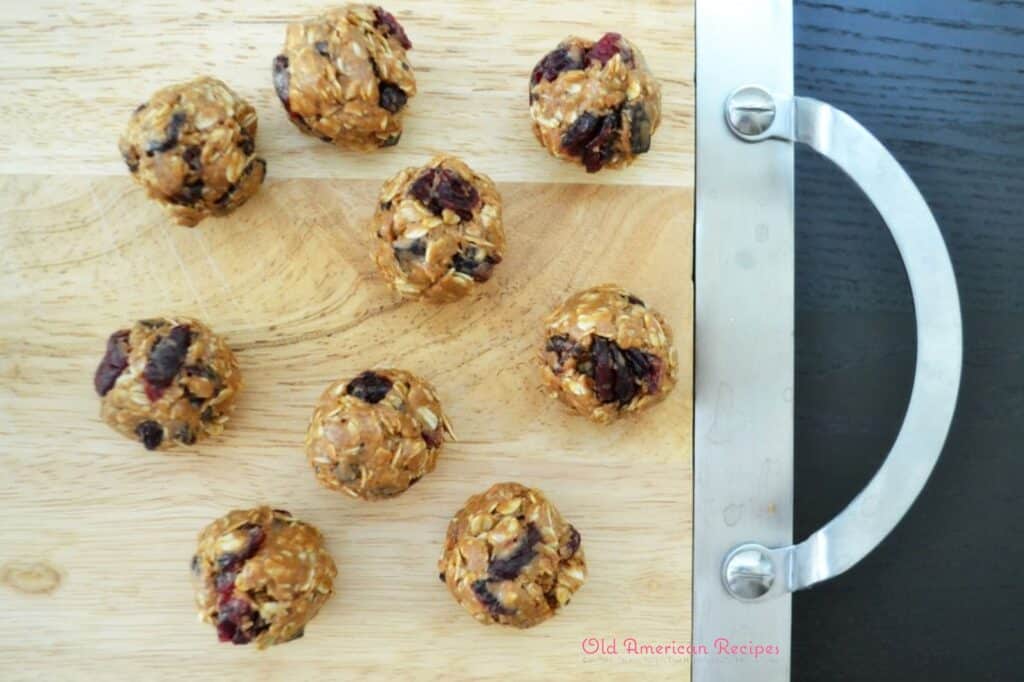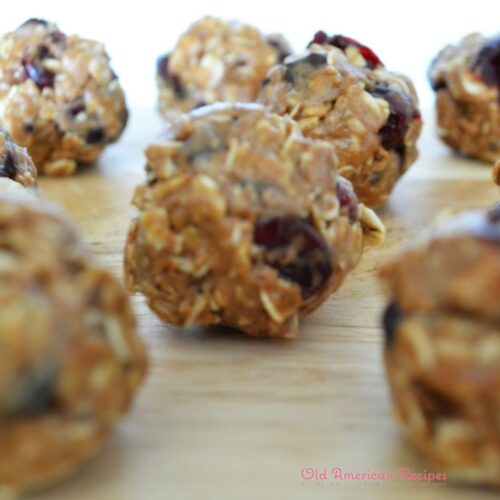 "Red Velvet" Energy Bites
Try these irresistible "Red Velvet" Energy Bites, packed with flavor and energy!
Ingredients  
1/2

cup

creamy almond butter

2

TBSP

honey

1/2

TBSP

cinnamon

1

cup

oatmeal

1/4

cup

dried cranberries

no sugar added

1/4

cup

dark chocolate pieces

I crushed 3 Ghirardelli 72% cacao squares
Instructions 
Heat almond butter and honey in microwave for approximately 20 seconds, just until slightly warmed. Mix together with all remaining ingredients and roll into 1-inch balls. Cool for 1 hour in refrigerator before serving. Enjoy!
Did you notice the wooden cutting board starring in my photos today? Collections, Etc. sent me this gorgeous cutting board that is elevated and perfect for entertaining. I can't wait to host a wine and cheese party using it as my main cheese centerpiece. And, of course, it's great for those food photographs that pop up here on ONW every so often 😉
What Super Bowl snacks did you enjoy last night? Nada – I ran errands and ate a Whole Foods hot bar salad for dinner!
What is your favorite pre-workout fuel? Bananas fo sho.
**Disclaimer: Collections, Etc. sent me the cutting board free of charge. All opinions – and as usual, I have lots of them! – are my own 🙂 
Remember it later
Like this recipe! Pin it to your favorite board NOW!
Pin
Now, remember to save this recipe on Pinterest for later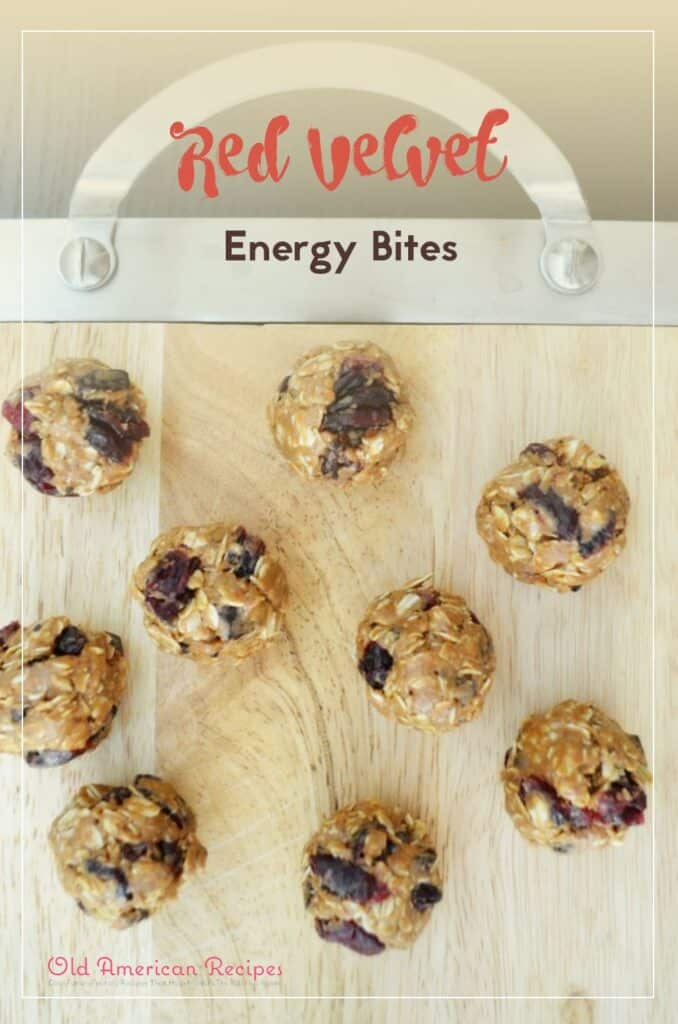 Sharing is caring!