Sharing is caring!
Sweet and crunchy almond brittle with a hint of salt and decadent caramel flavors
I am no stranger to candy making, especially around the holidays. From pralines and caramels (salted, gingerbread and apple cider) to marshmallows – I basically look for excuses to make any form. Nut brittle is no exception.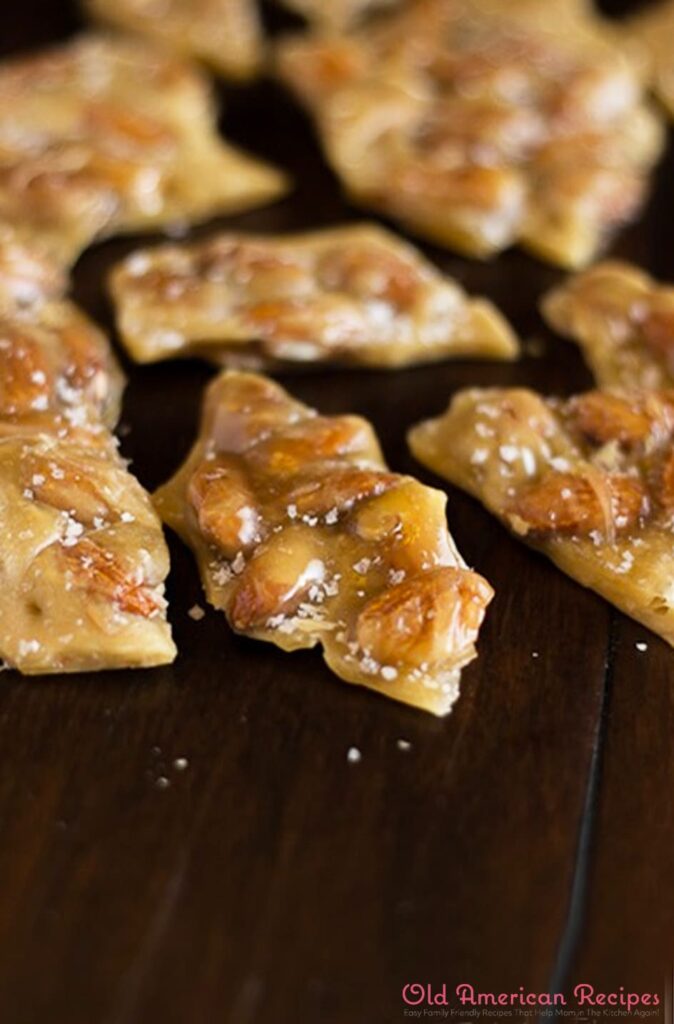 I started off with these delicious salted caramel almonds from Blue Diamond, then built on the flavors from there. This almond brittle is basically the fancy cousin to the peanut brittle. With caramely notes from the brown sugar,  salted caramel flavored almonds mixed in and fleur de sel sprinkled on top, this is one tasty brittle. 
Remember it later
Like this recipe! Pin it to your favorite board NOW!
Pin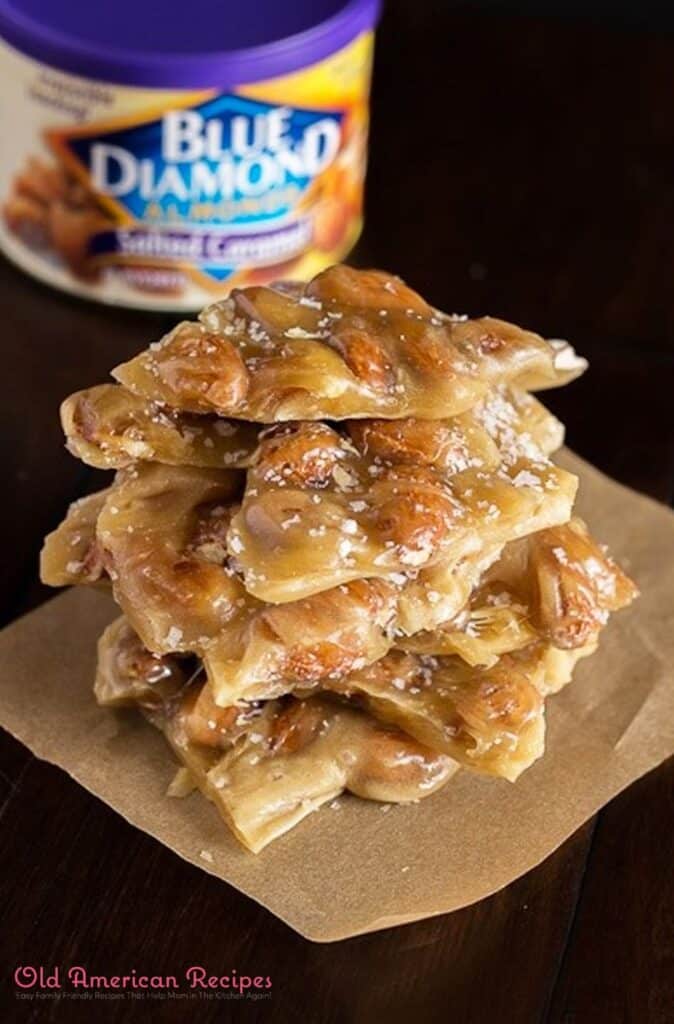 If you aren't familiar with candy making, don't be scared! Almond brittle is one of the most forgiving candy you can make – you break it apart into pieces when you're done so that takes some pressure off. Keep in mind that sugar can be finicky, even things like humidity can throw things off. One of the most important things is to have an accurate thermometer that can be used for candy making – I love my ThermoWorks thermometer, but one like this from Amazon is a good starter! You have to pay close attention to your sugar and watch the temperature carefully, sometimes it sneaks up on you. I also like to use my Silpat instead of greasing a cookie sheet – saves me on clean up!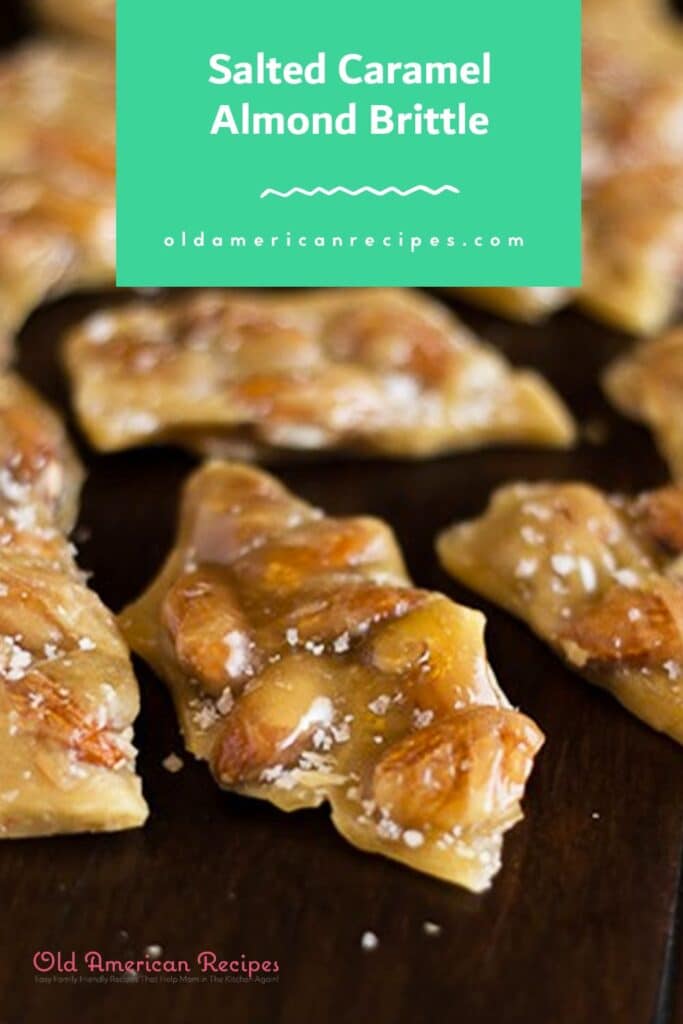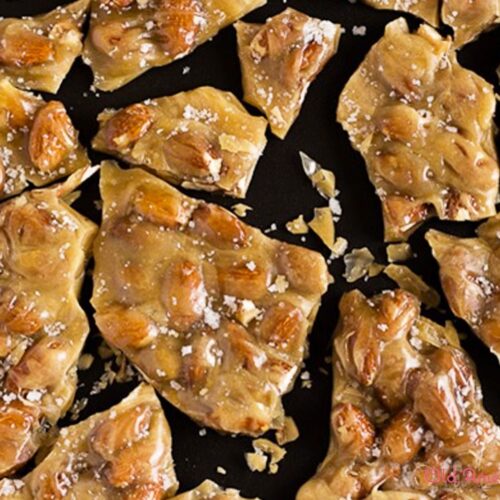 Salted Caramel Almond Brittle – printable recipes
Sweet and crunchy almond brittle with a hint of salt and decadent caramel flavors
Ingredients  
¾

cup

white sugar

¼

cup

brown sugar

½

cup

corn syrup

Pinch

of salt

¼

cup

water

2

Tbsp

butter

room temperature

1

tsp

vanilla extract

1

tsp

baking soda

1⅓

cup

salted caramel almonds

Fleur de sel or sea salt for sprinkling
Instructions 
Grease a large cookie sheet or line with a silicone baking mat. Set aside.

In a heavy 2 quart saucepan, over medium heat, bring to a boil both sugars, corn syrup, salt, and water. Stir until sugar is dissolved. Set candy thermometer in place, and stir frequently until temperature reaches 300 degrees F (150 degrees C).

Remove from heat; immediately stir in butter, vanilla, baking soda and almonds. Working quickly, pour mixture onto prepared cookie sheet. Pull and spread mixture into a rectangle using 2 forks or a large spatula. Sprinkle with fleur de del Let candy cool completely, then break into pieces to serve
Sharing is caring!