Sharing is caring!
All I can say about this salad is, "OMG! It was so good!" That, and it's from The Complete 15-Minute Gourmet by Paulette Mitchell. I've blogged about this book before, once when I found it (thanks to a fellow blogger), and once when I tried, and totally botched, her winter squash soup. The recipes from Paulette's book are full of fresh, real ingredients. Needless to say, I have a very long list of recipes I want to try. And this salad is a keeper.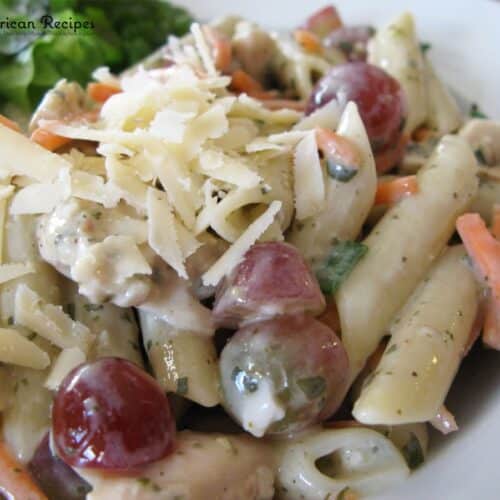 Pesto Chicken Salad with Red Grapes
Adapted from The 15-Minute Gourmet Printable Recipe
Ingredients  
for the pasta:
6

oz

penne rigate

for the dressing:

1/4

cup

pesto

she recommends her pesto, I used store-bought

1/4

cup

sour cream

1/4

cup

red wine vinegar

1

teaspoon

sugar

salt and pepper to taste
for the salad:
1 1/2

cups

shredded

cooked chicken (I used 1 cup)

1

cup

coarsely shredded carrots

I used store-bought matchstick

1

cup

halved seedless red grapes

2

green onions

coarsely chopped (I used three, about 1/4-inch sliced)

salt and pepper to taste

8

leaves

red leaf lettuce

I used cut red lettuce

freshly ground pepper

freshly shredded Parmesan cheese
Instructions 
Cook the penne according to the package directions. Drain it well, rinse it with cold water, and drain it well again.

Meanwhile, whisk together the dressing ingredients in a large bowl.

Add the penne, chicken, carrots, grapes, and green onions to the dressing. Toss gently until everything is evenly combined.

Serve the salad with the lettuce, and garnish with the pepper and Parmesan cheese.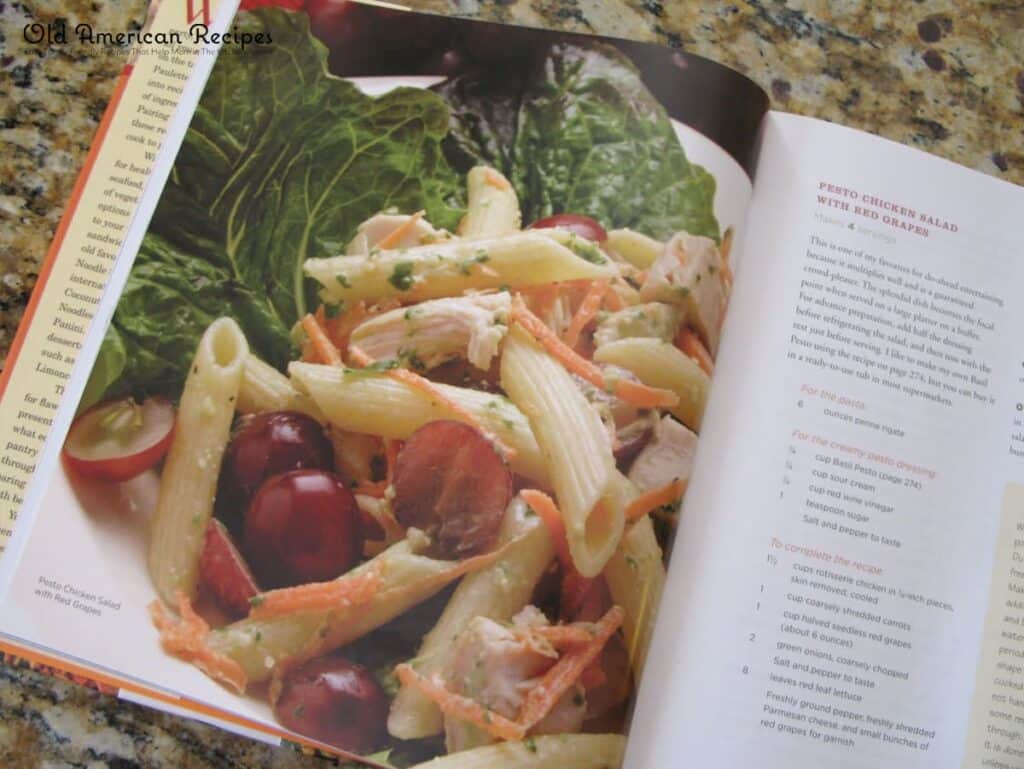 I was happy that my salad looked just like the picture in the book, although mine seemed to have more dressing. The dressing was also pretty vinegar-y. My husband thought it was awesome, but I might decrease the amount of vinegar a little the next time I make it.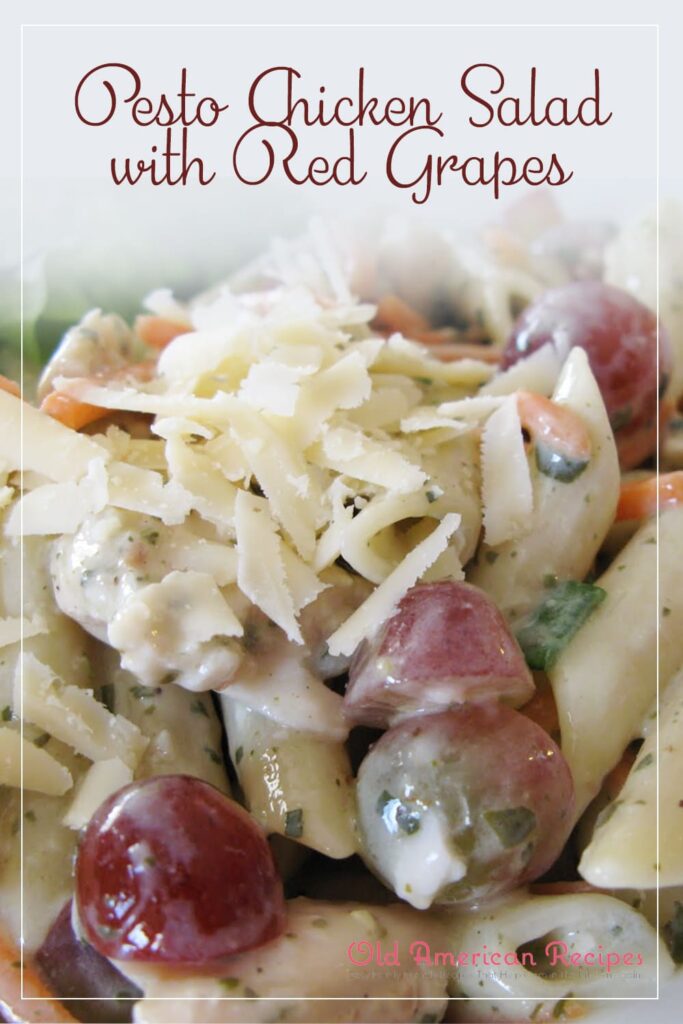 Sharing is caring!